Gear Up For Summer—Literally—With a Brand New Deejo Pocket Knife
In Partnership with Deejo
Summer is almost upon us and it seems like everyone is already meeting with friends, hosting dinners, and taking to the outdoors. We can think of no better way to gear up for all these adventures and occasions than with a premium Deejo pocket knife. Famously customisable, the high-quality EDC is good for a variety of functions across a bevvy of terrains. Whether you're indoors or out, it can slice, dice, chop, cut, peel, whittle, carve, and more. Adding beauty to that considerable brawn is a sleek and distinguished design layout, which becomes all the more illustrative and unique when you choose between various blade tattoos. This thing does it all.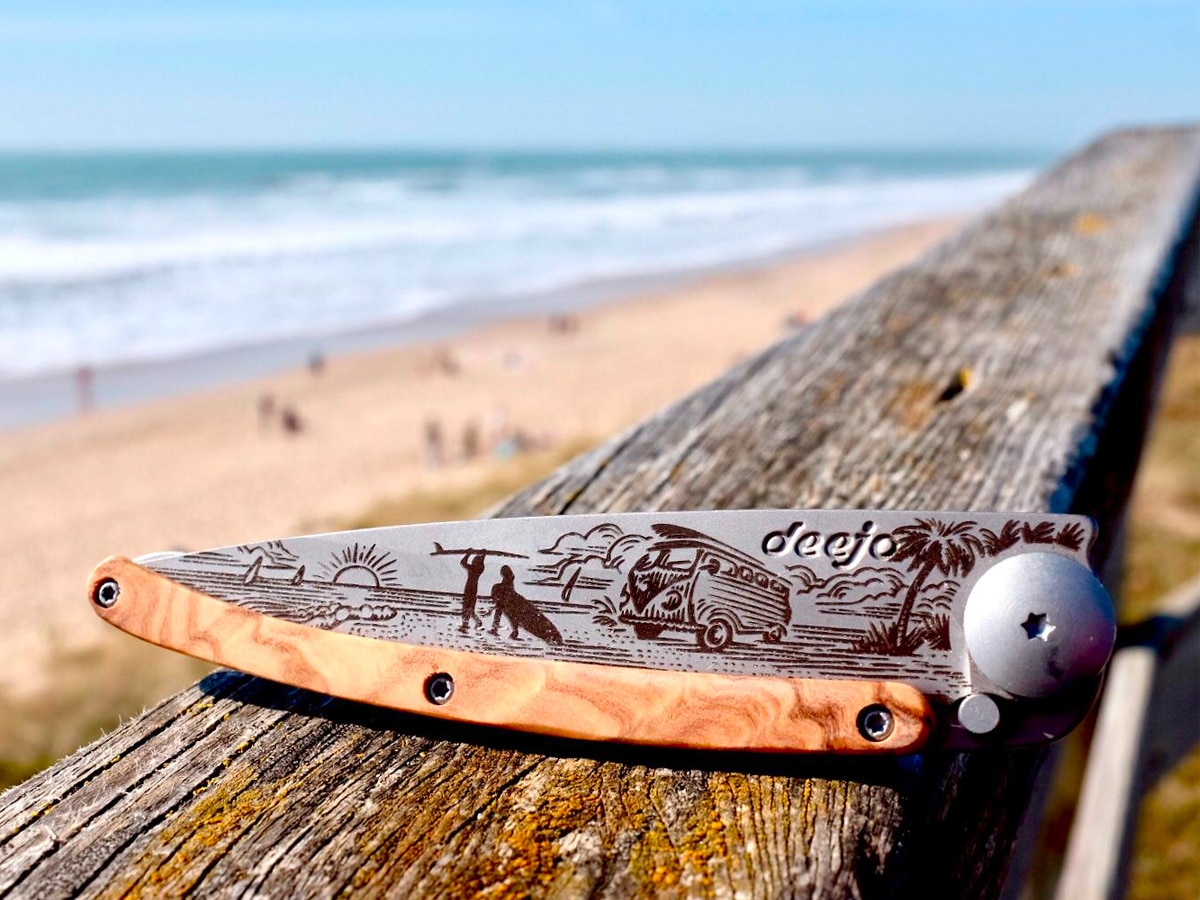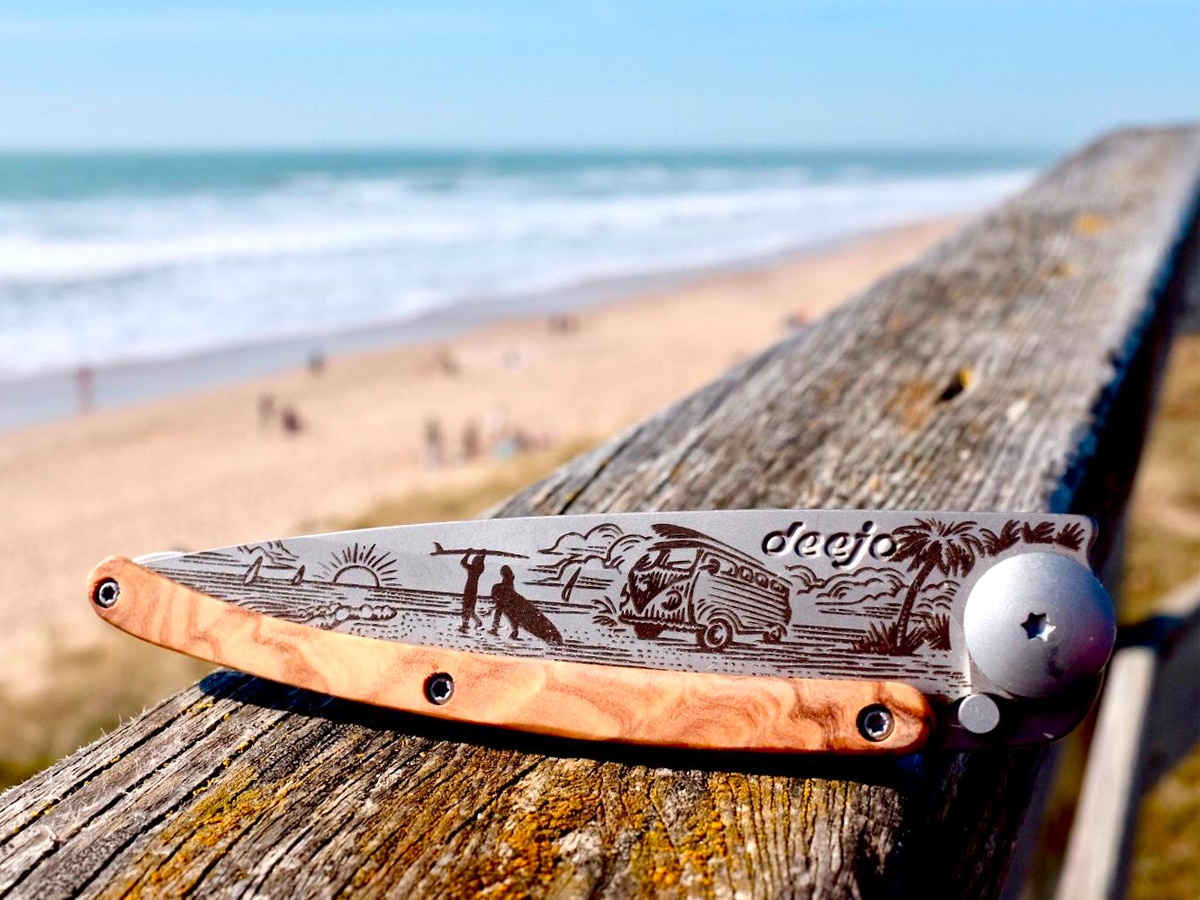 Sturdy construction and consistent performance lie at the heart of every Deejo. Mainstay features include a pocket clip, liner lock mechanism (for safe carry), and a blade and frame of food-safe Z40C13 stainless steel. Thanks to these steadfast underpinnings, each pocket knife is even more dynamic than it first appears. Use one in the kitchen for peeling, chopping, and slicing food as you prepare your next delicious meal. Elsewhere around the house, the blade can be used to open letters or packages, cut string or rope, snip tape, strip wiring, break down boxes, and more.
Take Deejo on the go and you'll quickly discover that the sleek EDC is no less functional in an outdoor setting. You can use one to help start fires, prepare food for a picnic, whittle or carve wood, cut fishing wire or rope, and more. All the while, various eyes will naturally gravitate toward the knife's signature aesthetic and singular features, as friends and strangers alike ask where you scored such a distinguished object. That brings us to yet another function that this glorious product provides: it's a guaranteed conversation starter.
You should be pretty geared up to get geared up right about now (see what we did there?). Your next stop is the MyDeejo platform, where you can choose between different personalisation options, including size, blade design, finishes, handle materials, and engraved texts. There are over 50 blade designs—i.e. tattoos—to choose from, whilst the engraved text can help commemorate an important event ("Boys Trip 2022," etc) amongst other things. You can also buy extra accessories such as leather sheaths or a knife sharpener to keep your EDC in top condition. And as you can probably guess, Deejo always makes for a perfect gift.
We think you can take it from here, but before we go, allow us to present some of Deejo's best-selling blade designs: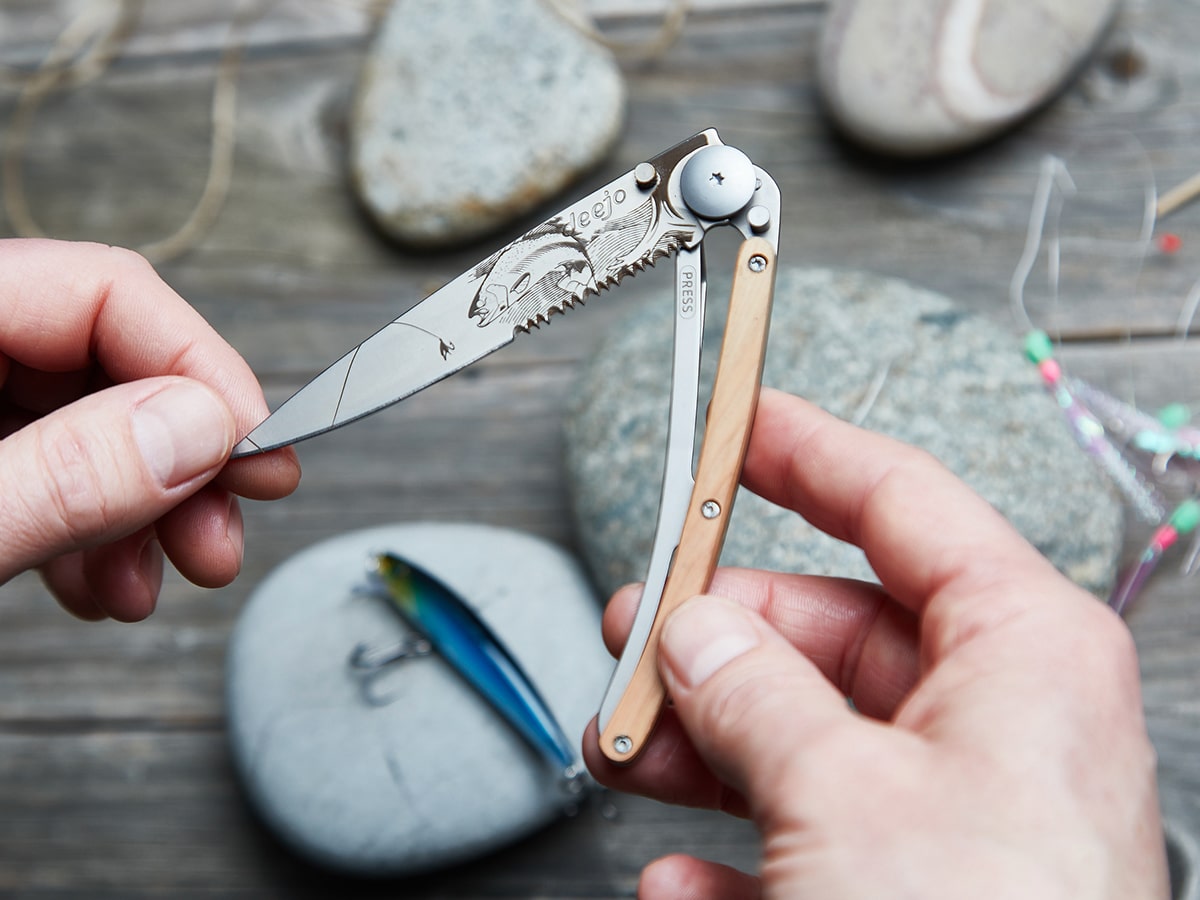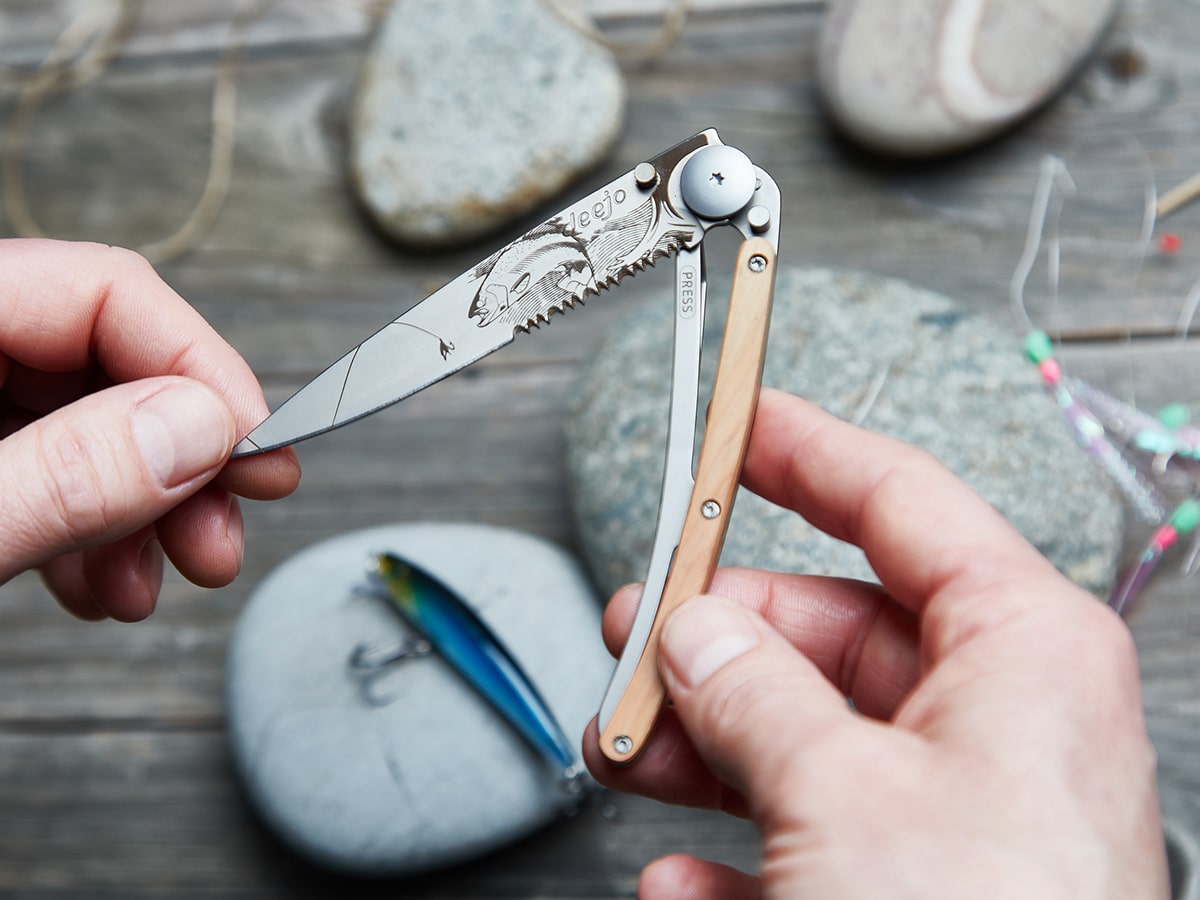 Trout
Nothing says "summer fishing adventure" quite like this stunning and detail-packed blade tattoo.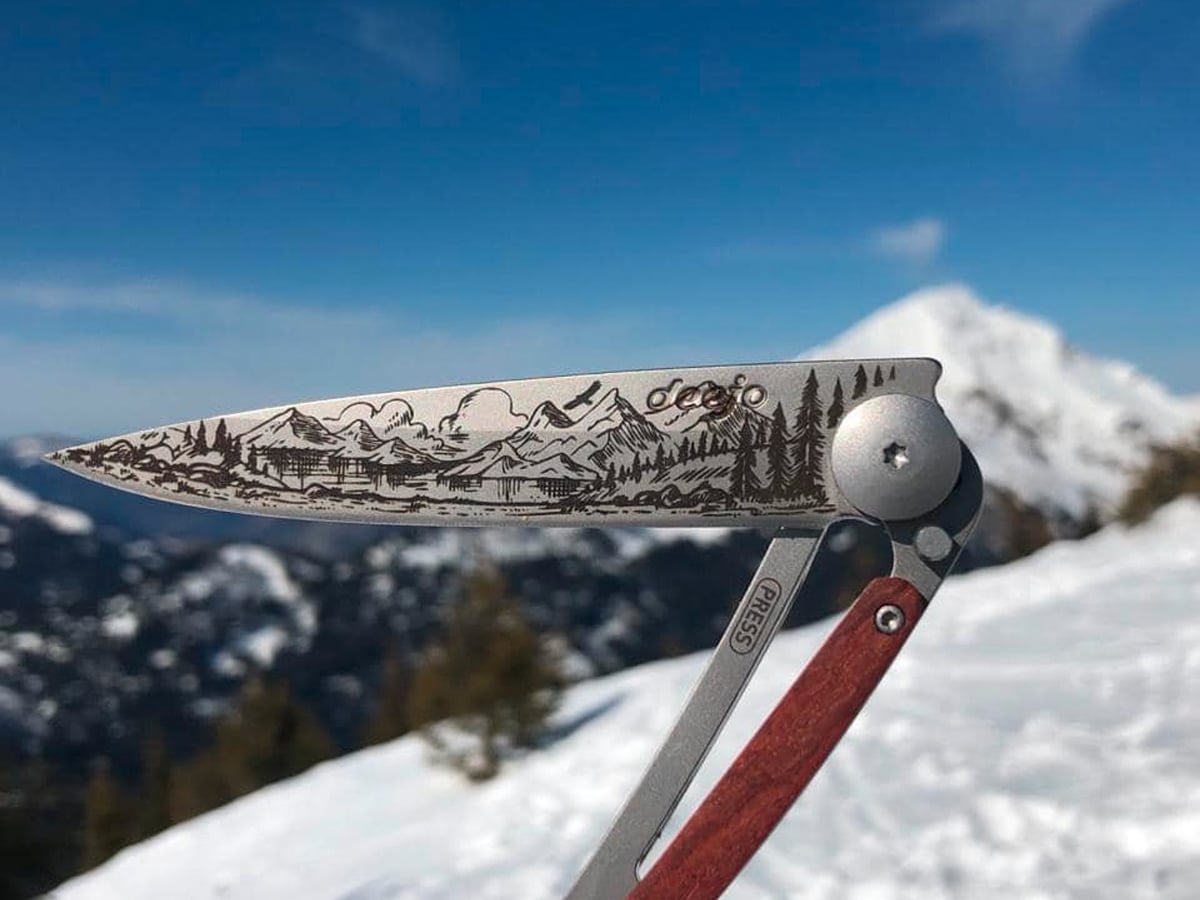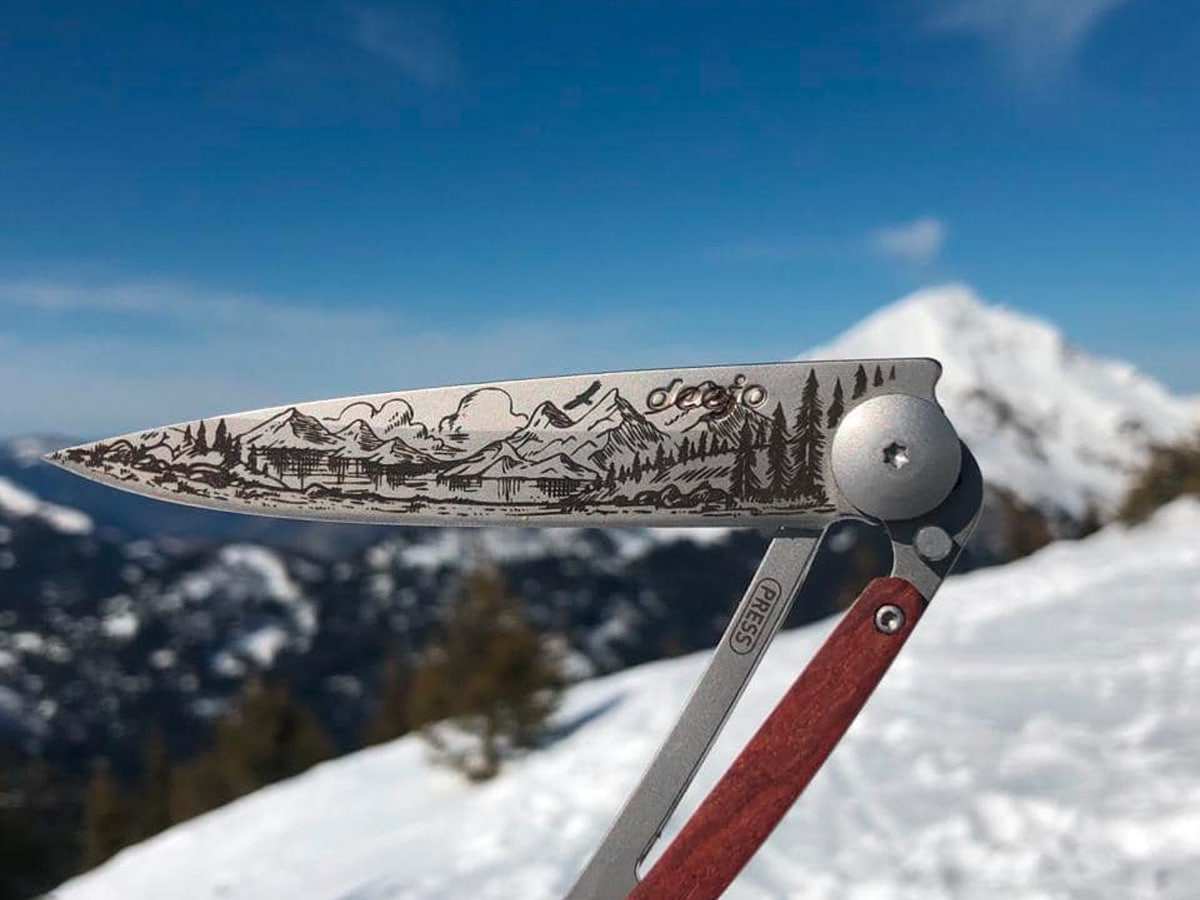 Mountain
Rendering an expanse of mountains and trees in vivid detail, this epic illustration brings the spirit of the wilderness to life.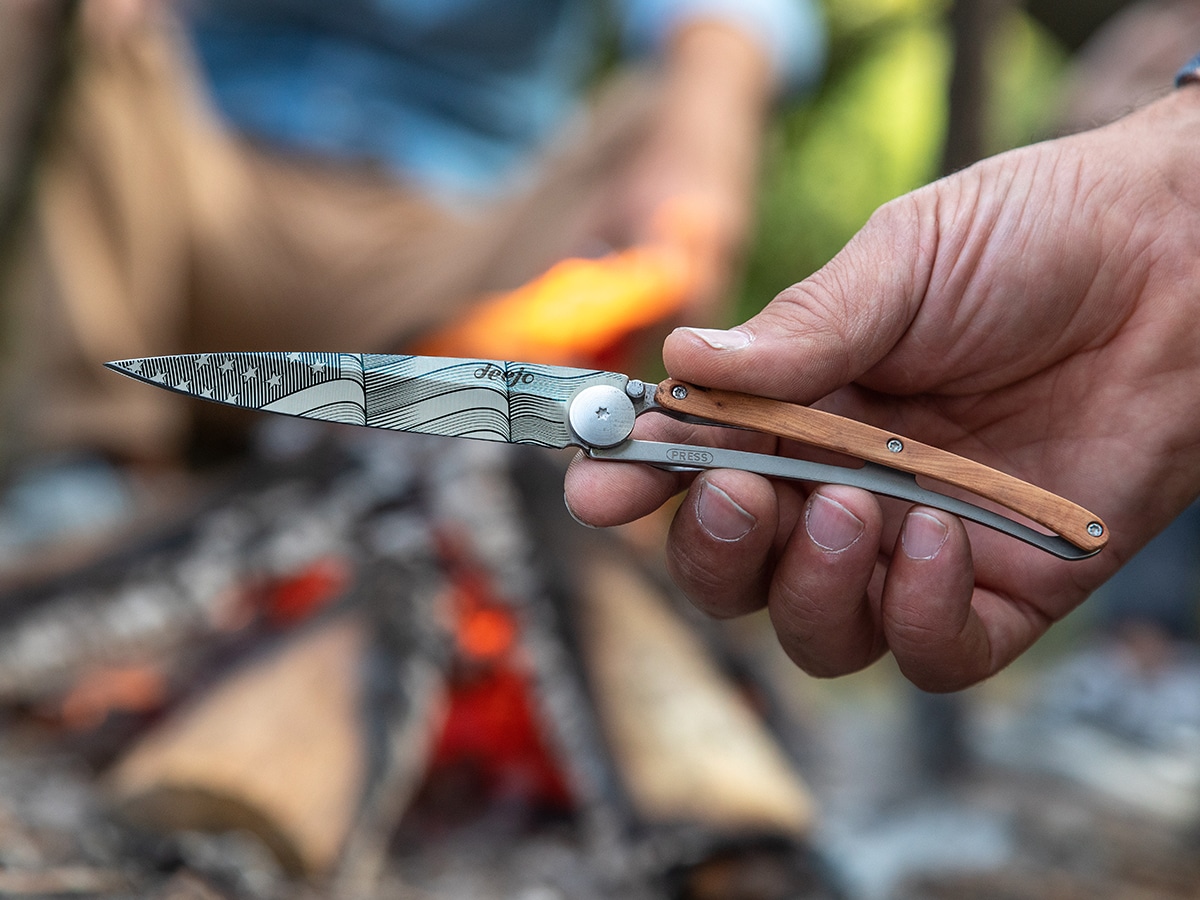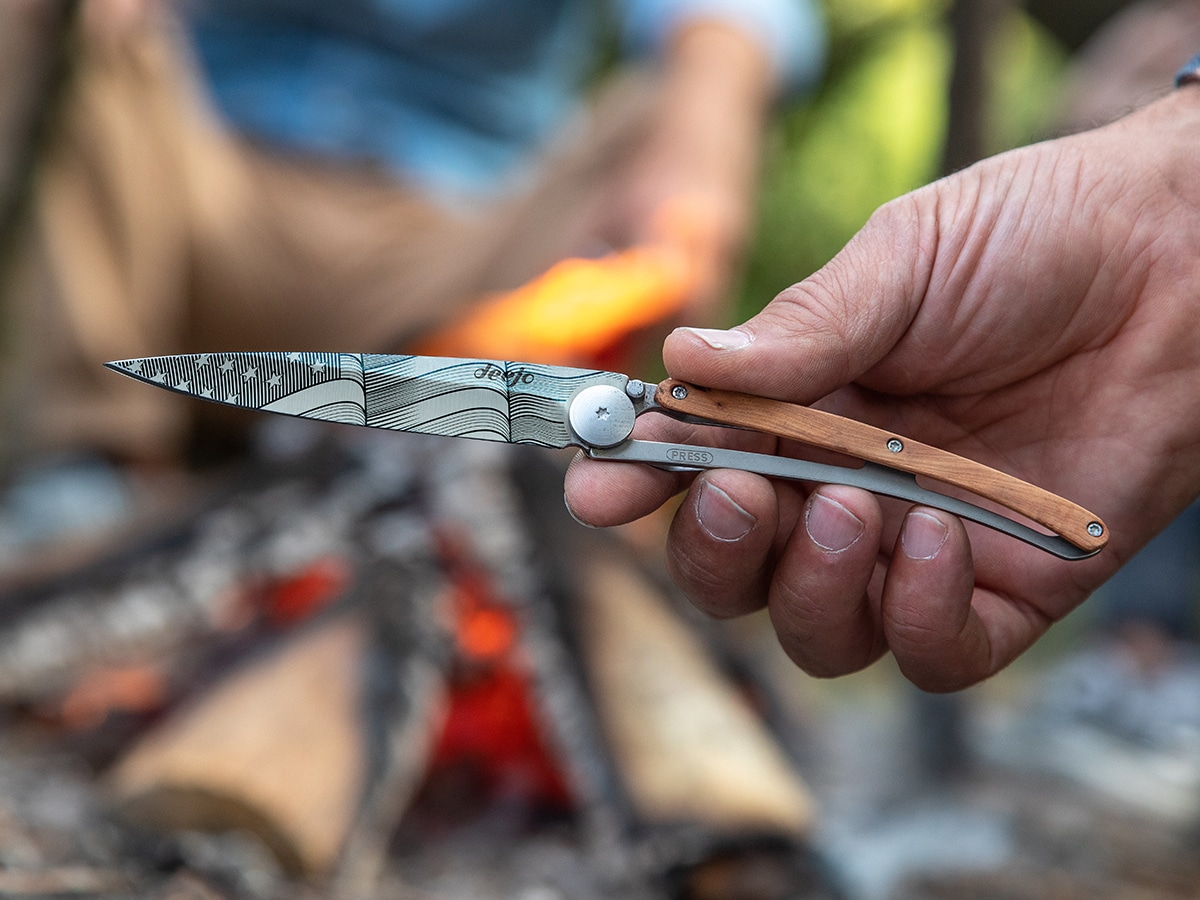 Stars and Stripes
This artistic depiction of the American flag gives off all kinds of patriotic vibes and looks ever-ready to celebrate summer events like the 4th of July.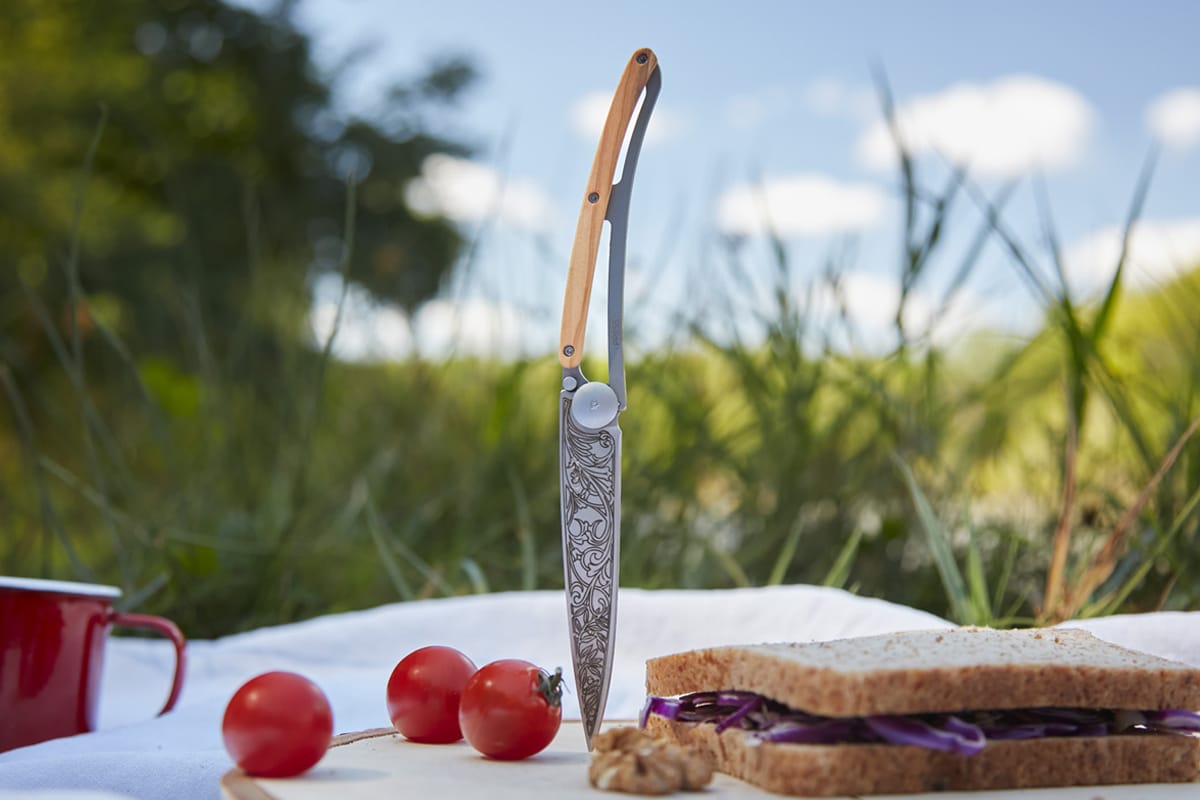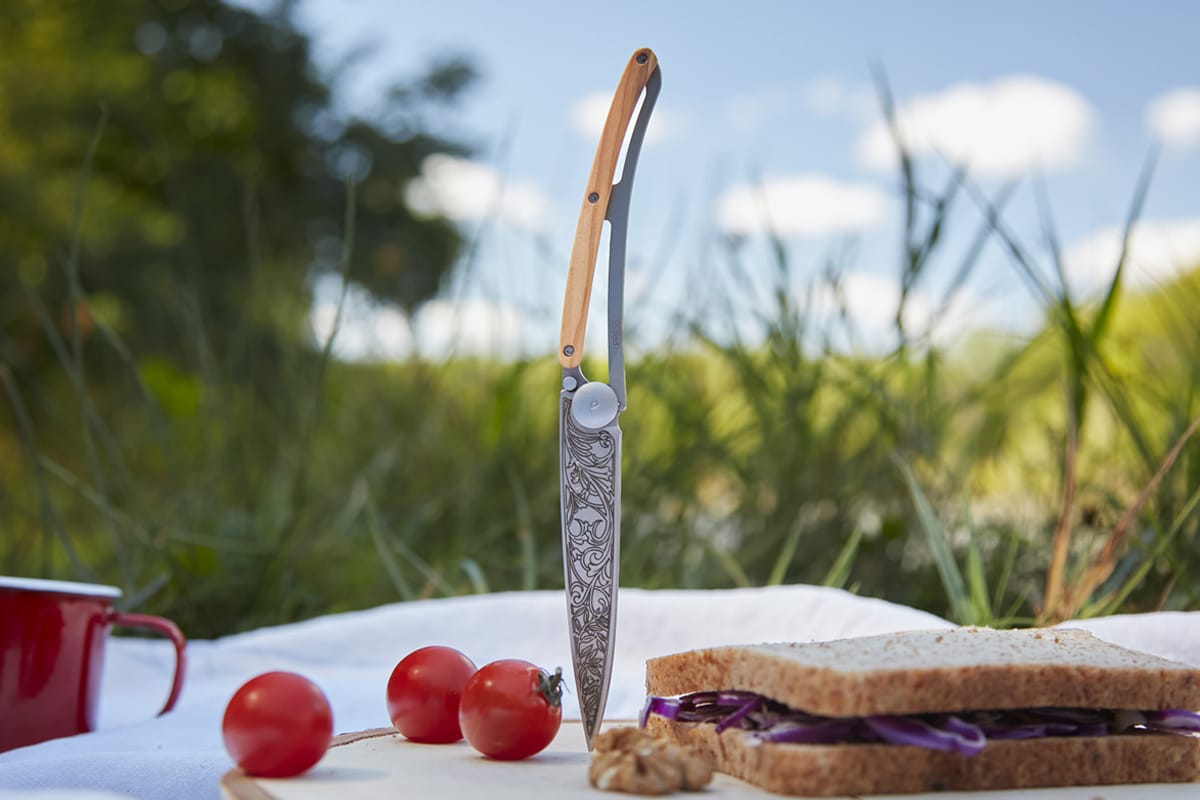 Art Nouveau
This eye-catching pattern drives home the tattoo theme and turns your blade into a singular work of art.
Summer is calling and adventure awaits. Equip yourself with a sleek and functional Deejo and use it both indoors and out, making a stylish statement every time you do. Forged from high-grade steel in a variety of customisable finishes, the premium blade will peel, slice, dice, and chop its way through food, open letters, cut rope or string, help start fires, and more. Your EDC arsenal is incomplete without one and so too is your upcoming summer season.