Why Every Dad Should Have This Personalised Pocket Knife
In Partnership with Deejo
Skip the socks this Father's Day and give dad a gift that he will not only use often but one that's personalised just for him. We're talking about Deejo folding pocket knives. These everyday carry items are the perfect combination of practical tool and timeless accessory.
Deejo pocket knives are stylish, customisable, handcrafted pieces that feature gorgeous designs tailored to the buyer. With designs for the adventurer, the musician, the traveller, the tech-savvy and more, there's bound to a piece suitable for each father figure worthy of celebration.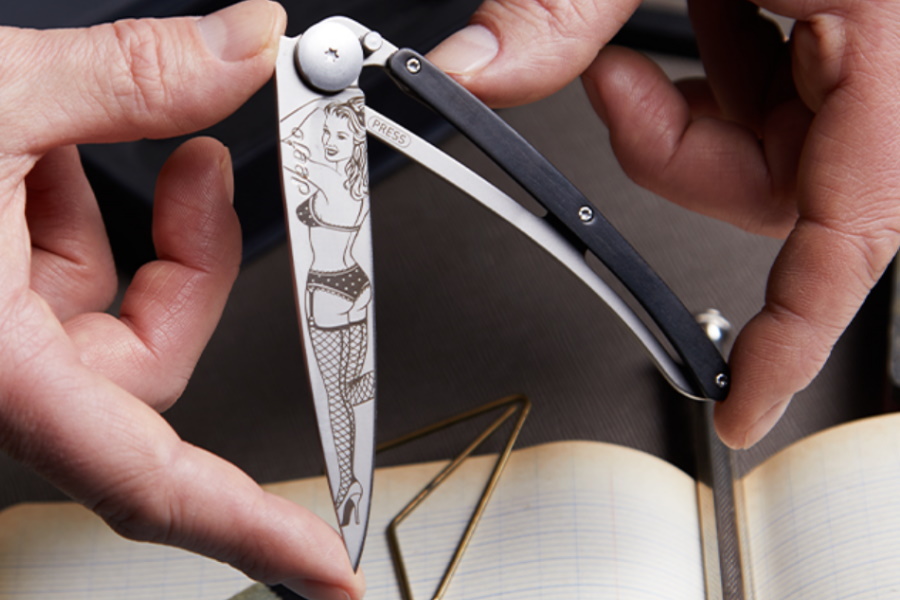 The knives are available in your choice of materials and finishes, as well as options for artworks to be "tattooed" onto the blades themselves.
The easy to use Deejo online platform lets you decide whether you want a wood or composite handle and blade finished in a mirror shine, grey titanium, or black titanium. Of course, you can always opt for a naked handle if you want that beautiful metal to glisten from tip to tail.
To finish, you have the option of an artwork being tattooed on the blade. Choose from over 60 designs including contemporary and classic artworks featuring patterns, landmarks, animals, images of Americana and more. You can genuinely make the blade your own, or your dad's if you still plan on handing it over on Father's Day.
The online tools allow you to rotate and zoom-in on your 3D design so you can be sure it will arrive looking as expected—a luxury rarely seen when purchasing items online.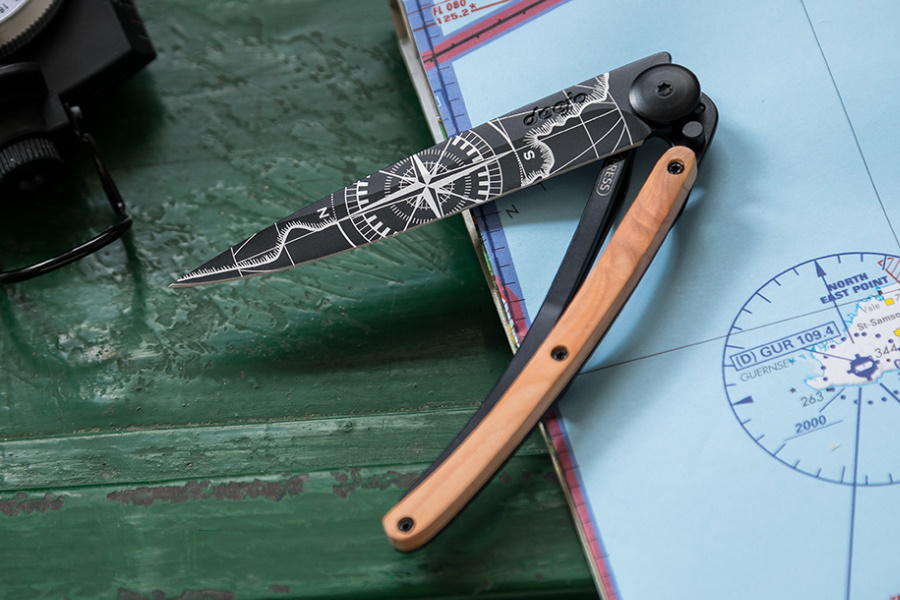 Because Deejo is all about designing that personal piece, you can also engrave the handle with a dedication that expresses your gratitude towards dad for helping shape the man you are today. A simple message of appreciation can go a long way.
The ergonomic pocket knives are available with a drop point or serrated blade in three weight classes: 15, 27 and 37 grams. These ultra-light pieces are perfect for a pocket, toolbox, fishing kit, or any situation a dad could potentially put his DIY skills to use. A personalised Deejo pocket knife makes an ideal everyday companion with the potential of becoming an heirloom to pass down from generation to generation.
The only thing missing is a genuine leather sheath in a colour that complements your knife. The good news is that Deejo makes them too.