Gun Runner – 1950 Willys M38 Jeep
Whilst it's true you'll get heads to turn when you pull up in traffic in the latest Ferrari or Lamborghini, nothing will get people rubbernecking like driving around in this 1951 Willys M38 Jeep. First built as part of a 1940 military contract by Willys-Overland, it was produced as a civilian model following the end of World War Two.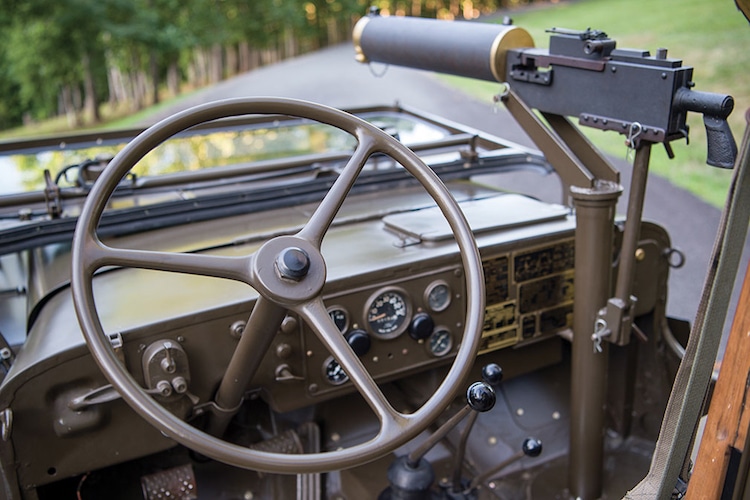 Yet, when the US entered the Korean War a couple of years later, an updated military model was commissioned and given the 'M38' name. Roughly 62,000 were produced in the early 1950s and this model recently sold for $US38,500 at auction through RM Sotheby's.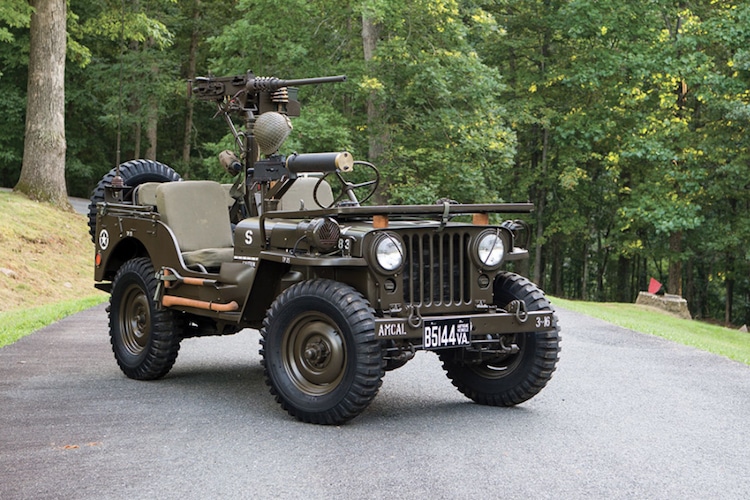 Decked out with period phone, radio, operational siren and, most notably, an air-cooled 50-calibre machine gun and smaller .30 calibre machine gun. Unfortunately for those planning a vehicle-based armed insurrection the guns are inert and only produce an authentic firing noise. But with the current political state in the US you can never be too careful, and if things don't work out over the next four years, we may see similar vehicles start popping up all over the country.
Have you subscribed to Man of Many? You can also follow us on Facebook, Twitter, Instagram, and YouTube.