Head Outdoors with the Filson Wedge Tent
Filson has been making top quality outdoor gear ever since the gold rush brought 49ers through to the mountains of California. Now, this very experienced brand is offering its own classic wedge tent.
This isn't your ordinary wedge tent. This champion of the great outdoors offers seven feet vertical clearance (at the center line) and eight square feet of elbow room, making it large enough for a fairly large camping party, or most of an entire nuclear family.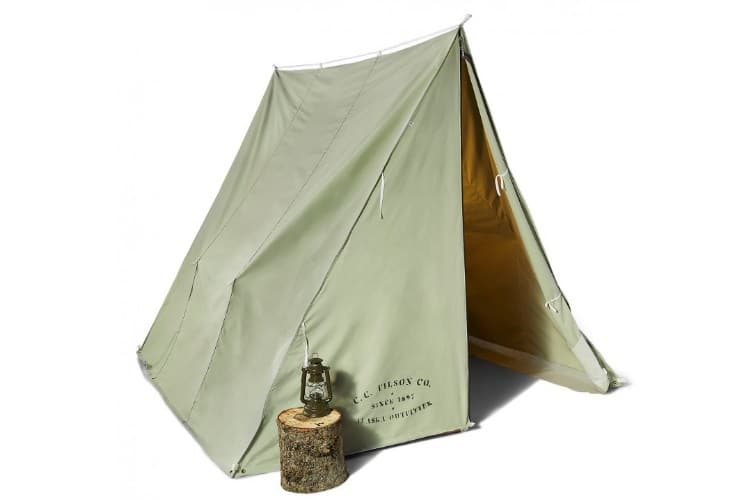 The zippers are well made and sturdy and the heavy-duty canvas shell will keep out all but the stiffest of winds, rain, and snow. It weighs 20 lbs, which is more weight than you get with most tents. This can be a bit excessive for a solo camper, but if you've got at least one person with a strong back in your camping group then he can carry the Filson while someone else carries the rest of your gear. And, of course, the average camper is going to pack it in the Range Rover and not wander far from the car- so the weight is really of little concern.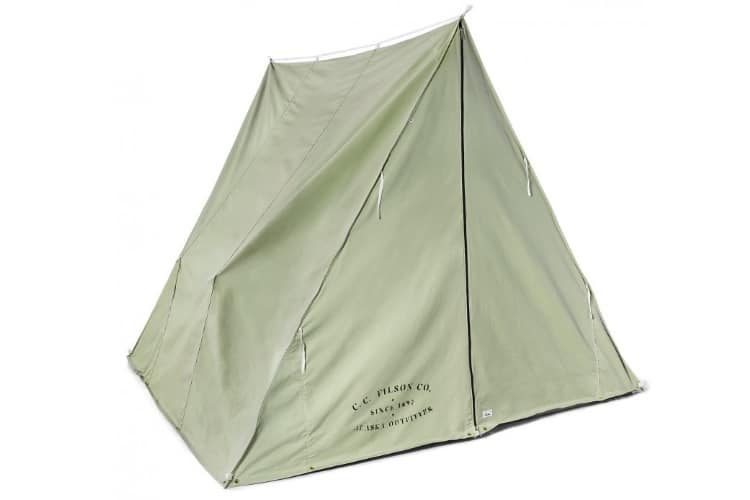 Where the Filson Wedge tent excels is in being insanely durable, and unbelievably strong against the elements. The classic wedge design is there to remind you that some basic feats of engineering simply cannot be improved upon. What's more, you can even set it up between two trees for extra reliability against the weather.
The Filson Wedge will set you back $1000 USD, but if you take your camping seriously, it's worth it.
Have you subscribed to Man of Many? You can also follow us on Facebook, Twitter, and Instagram.