The Heimplanet Nias Modular Tent is as Cool as it Sounds
For the past few years, camping supplier Heimplanet has been raising the bar of convenience and dependability one brilliant product at a time. Founded by two young men who were simply tired of setting up their tent over and over again during a surfing trip in Portugal, Heimplanet's success hinges on the combination of efficient German engineering with modern day hassle-free sensibilities. Their infatable, versatile, eco-friendly tents remain their landmark achievement thanks to an easy set up and compulsively functional design.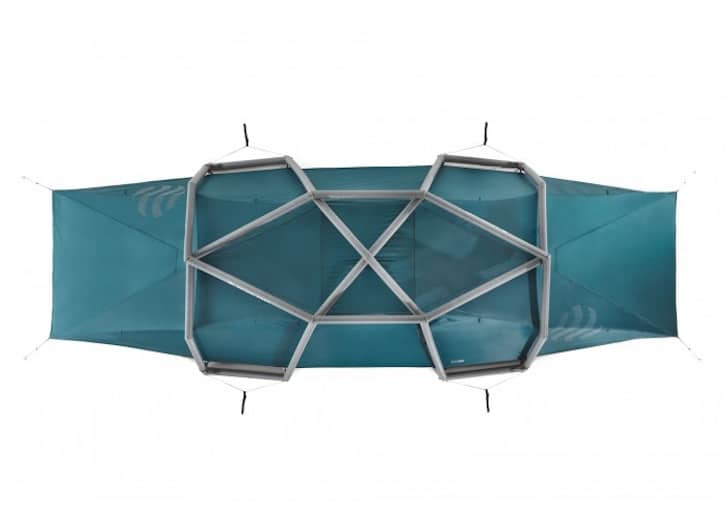 One of Heimplanet's latest models is the NIAS Modular Tent. It's similar in spirit to previous models such as the Wedge but with ample variability on the framing and size. This one can fit 4-6 people and among its truly awesome features are two entrances to grant effortless access, a central vestibule for cooking and supplies, four ventilation flaps for airflow, and two removable cabins that fit 2-3 people each. The Nias Modular provides the perfect excuse to grab some friends and dip away for the weekend, roasting marshmallows under the stars while tossing back beer. What's also great about the Nias and the Heimplanet tents in general are their durability. Thanks to a geodesic tunnel design and the use of sturdy materials, these babies aren't going anywhere, even when wind speeds are high enough to ruin those trendy hairdos.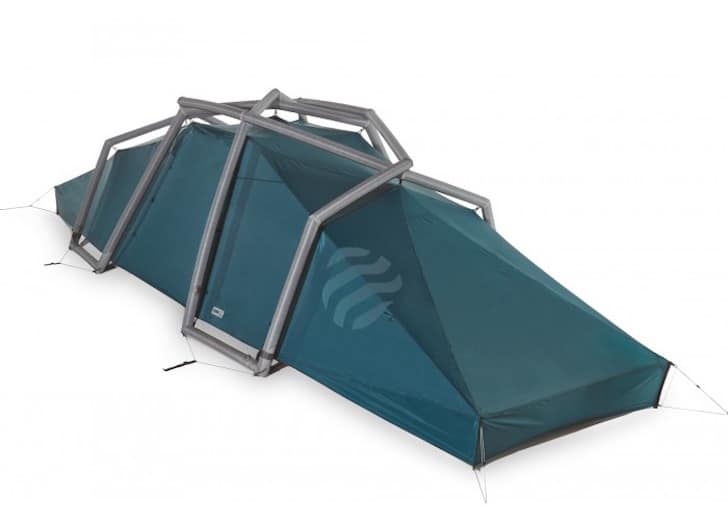 Heimplanet wants people to have a great time, and having a great time means not spending all day building a tent or worrying about whether it's going to collapse in the face of stormy weather. Those two surf dudes have come a long way since that fateful trip to the beaches of Portugal.