HULKMAN is the World's #1 Jump Starter For When Your Car is F#@$%D
Why do you need a better jump starter? Because if you're out alone in the wilderness and there hasn't been another vehicle passing by for over an hour, then it's about time you get yourself a piece of kit that actually works because when the car breaks down, you don't want your jump starter to fail too. To avoid catastrophe, get the world's number one jump starter from HULKMAN.
You'll Also Like:
ARB Base Rack Lets You Build Your Own Roof Rack System
Superlite is the World's Lightest Hardshell Roof Tent
Use Kershaw's Taskmaster Saw When Knives Won't Cut It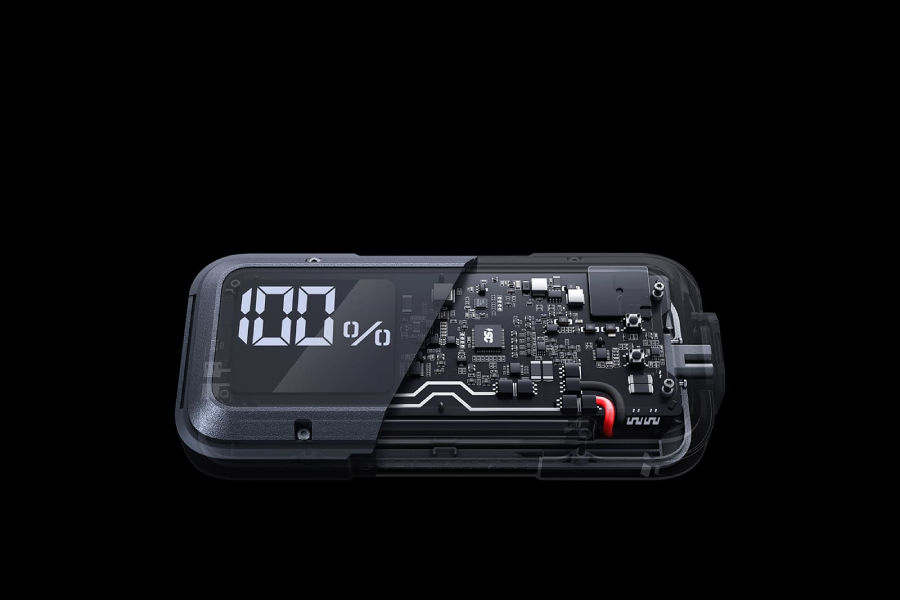 While most of us aren't trekking out into the wilderness at every chance we get or running the risk of a flat battery in the middle of nowhere, but much like the rules of a condom – you'd rather have one and not need it than need it and not have one. With that out of the way, let me introduce you to the Alpha Series Jump Starter.
Designed for ease of use no matter who needs to use it. The Alpha Series Jump Starter makes bringing your car back to life a walk in the park, whether you know the phrase "red on dead" means. With highly-intelligent matching technology, the Alpha Jump Starter is ready as soon as it's deployed. Sporting an easy to read and even easier to use 3.3-inch digital screen, in just three quick steps you'll be back on the road.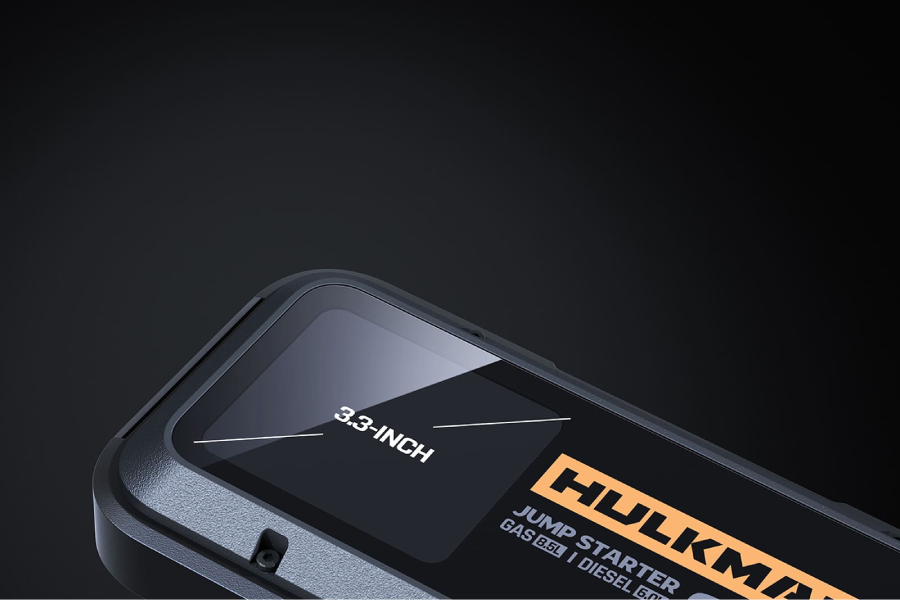 Capable of jump-starting vehicles from between 2.5L and 10L, this thing will revive a Ford Dump Truck if it has to. Just attach the clamps to the car battery, then when the screen says ready – much like when James Bond had to restart his heart in Casino Royale – push the button and get back in the game!
Packed to the brim with safety features to keep you from getting the shock of a lifetime, the Alpha Series Jump Starter includes reverse-charge protection, reverse-polarity protection, over-current protection, overload protection, over-voltage protection, overcharge protection, short-circuit protection, high-temperature protection, and low-temperature protection. Plus, it even has an IP65 rating making it water-resistant and dust-tight. And it has fall protection too.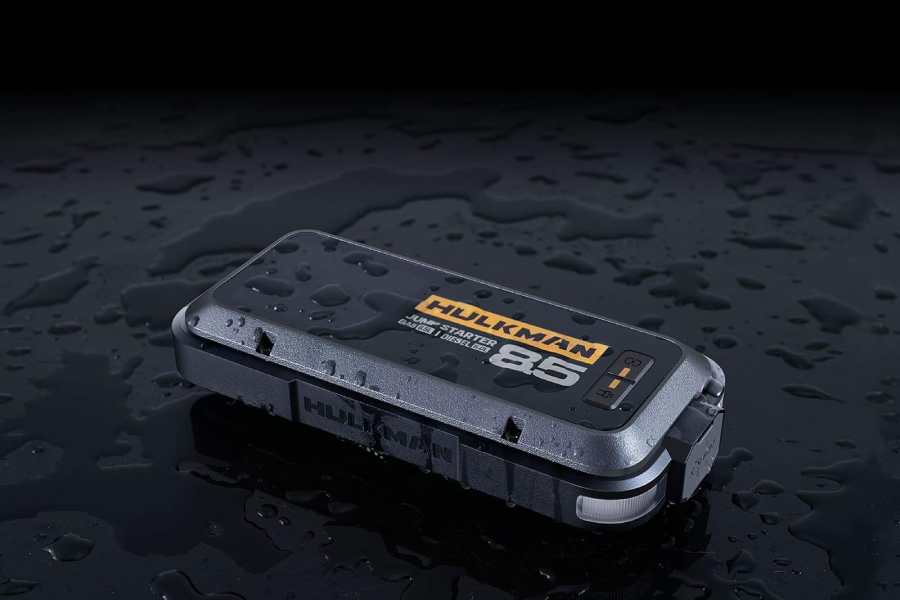 Powering it all is either a 32,000 mAh or  20,000 mAh ultra-large battery capacity with either a 4000A or 2000A peak current. Depending on whether you go for the HULKMAN Alpha 100 or 85S you'll be covered for all your 12V vehicles or just 6.0/8.5L vehicles. Both come standard with integrated 65W speed charging, meaning if you go flat, you'll be back up again 3.7x faster than other jump starters on the market.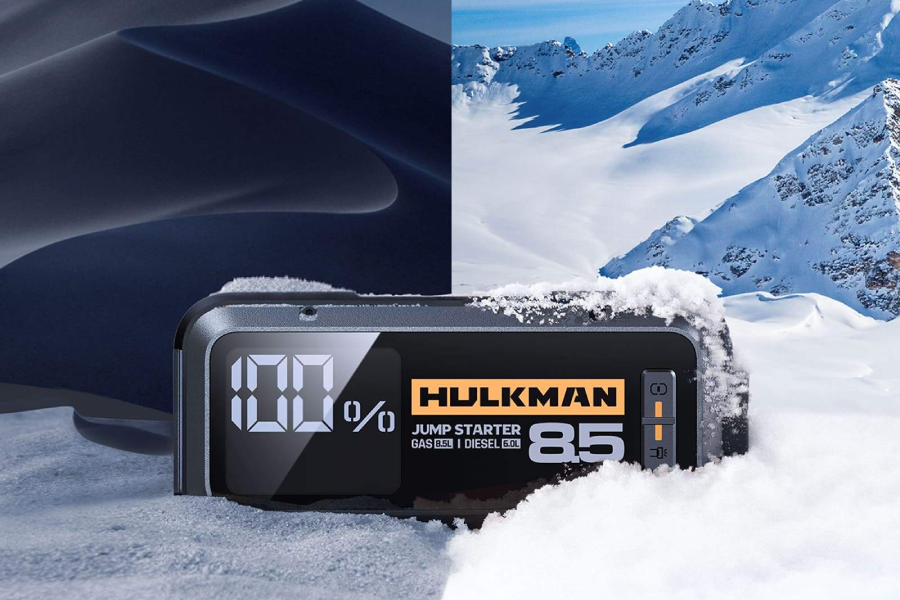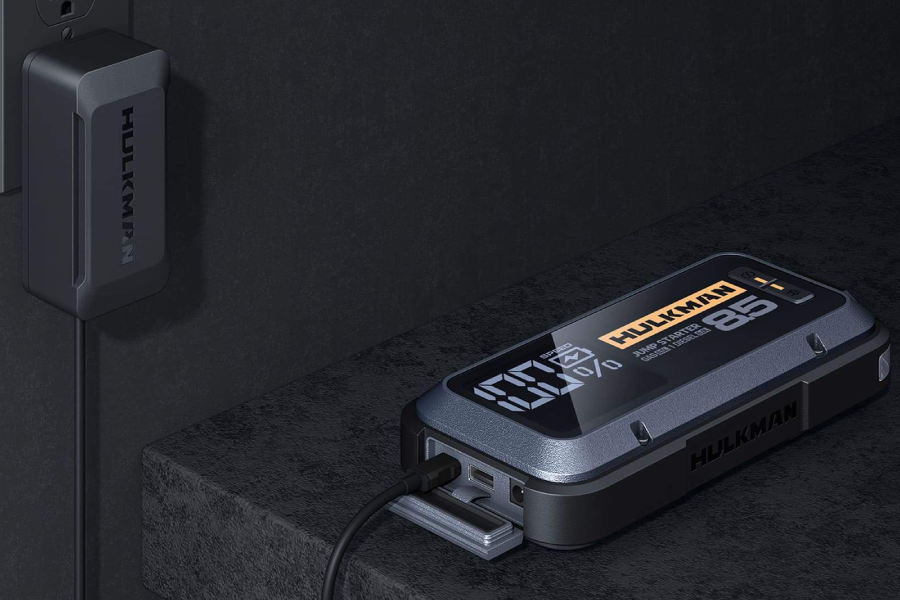 You'll Also Like:
ARB Base Rack Lets You Build Your Own Roof Rack System
Superlite is the World's Lightest Hardshell Roof Tent
Use Kershaw's Taskmaster Saw When Knives Won't Cut It