Hutan 'Barrys' the Hatchet With All-Purpose Blade and Cleaver Collection
Throughout history, there have been famous trios that have changed the world—Larry, Curly and Mo; Athos, Arimas and Porthos; and now Barry, Larry, and Chop Chop. Outdoor brand Hutan has partnered up with Bidor for a Hatchet and Cleaver Collection that will change how you approach the world.
You'll also like:
How to Custom Make Your Own Pocket Knife
10 Best Fishing Spots in Melbourne
14 Uses for a Pocket Knife That Will Change Your Life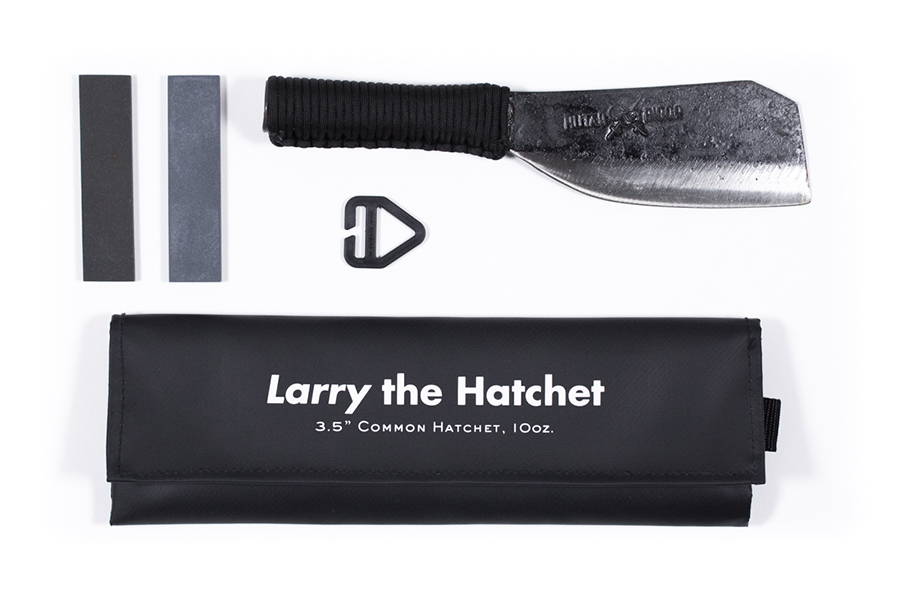 Hutan Tropical is a new outdoor brand that has been quietly making a name for itself with high quality products aimed at a variety of purposes in both outdoor and urban settings. For the Cleaver/Hatchet collection, Hutan is partnering with Chop Kwong Yuan Loong (Bidor). Renowned for his knife making skills, and being one of the best in the Southeast Asia region, Bidor carefully crafts each of these new blades, individually forging them from 5160 carbon steel. If that form of steel sounds familiar it's because it's the same steel used for automotive leaf springs, which means that you can rely on its durability and strength.
For the collection, Hutan is offering three versions of the tools that can be used for everything from chopping wood to slicing fruit. Barry the Hatchet is a Durian hatchet, a design that is commonly used to split dense, fibrous woods. The weighted blade and long handle create a front-heavy swinging momentum that splits husked fruits like coconuts and durians. Larry the Common Hatchet is more lightweight and has a broader range of use when it comes to splitting wood. The blade-to-handle weight is more proportionately distributed for a more balanced swing.
Finally, Chop Chop is a Chinese cleaver that can handle heavy chopping of meats and bones as well as more delicate julienne cuts. The cleaver and hatchets all come in a weather-proof field case so you can take it with you wherever you go. The blades are all priced between $98 and $112, and are all available now.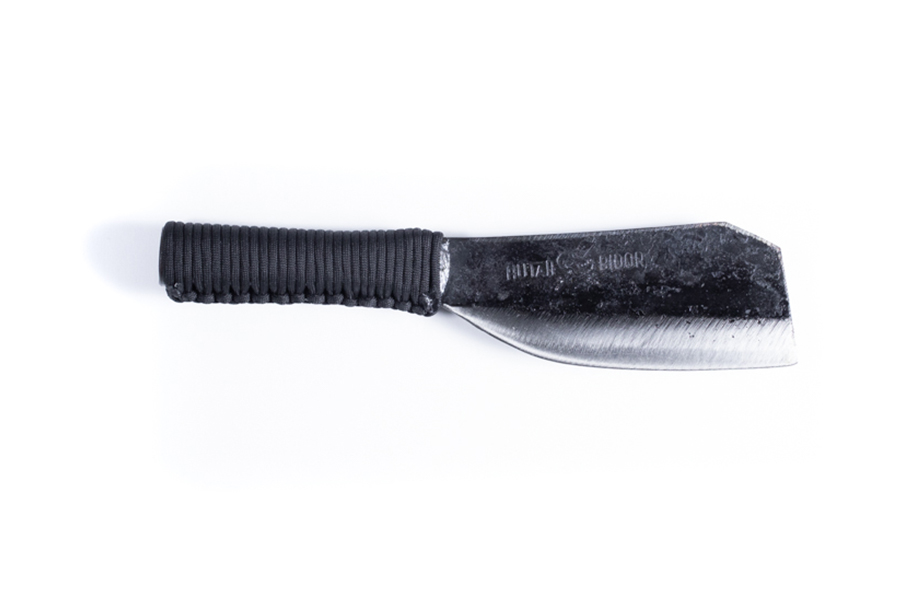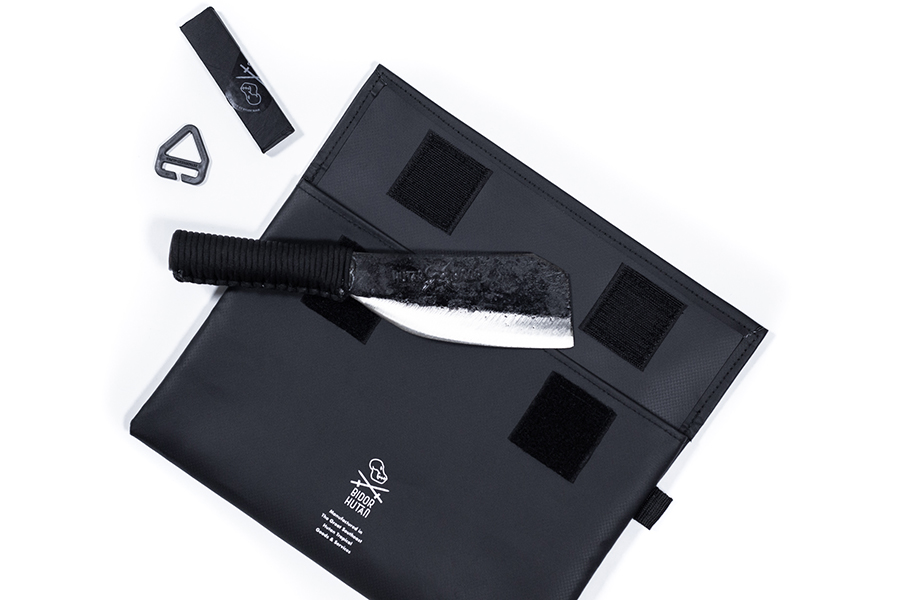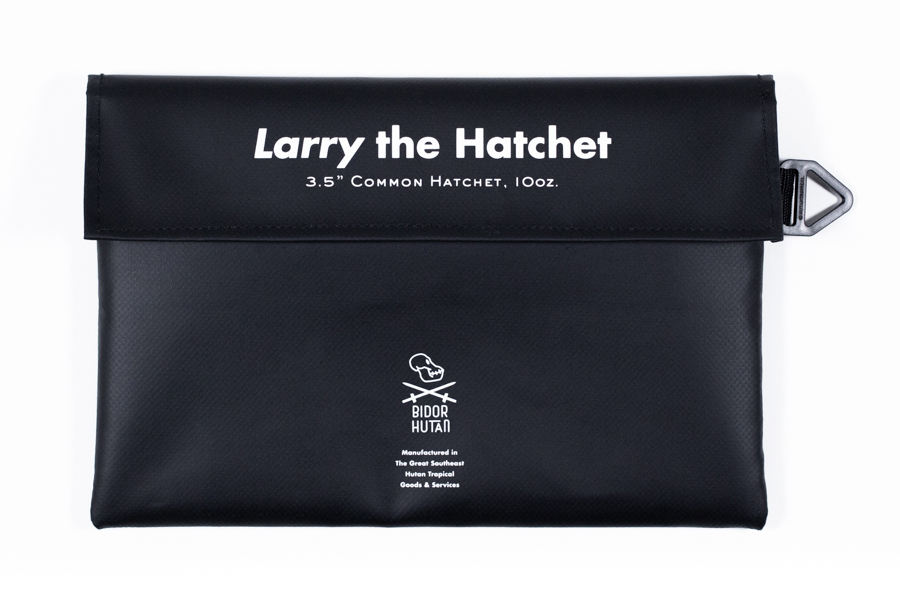 You'll also like:
How to Custom Make Your Own Pocket Knife
12 Days of Christmas – Day 11 Gifts for Adventure
14 Uses for a Pocket Knife That Will Change Your Life