Interview With Pro Snowboarder Scotty James
Australian snowboarder Scotty James was just a 14 year kid when he competed in his first Winter Olympics back in 2010, becoming the youngest ever Australian Winter Olympian. A few years have passed, Scotty's all grown up and still shredding on the slopes becoming the 2015 Snowboard Halfpipe World Champion. Dividing most of his time between the Northern and Southern hemisphere winters, Scotty took some time out of his busy training schedule to chat with Many of Many. Here's what he had to say:
Where do you spend most of your time during the Northern Hemisphere winter?
When I'm in the United States I stay and ride at Breckenridge, Colorado. It's the epi-centre for freestyle snowboarding at the moment so it's definitely the place to be.
Do you enjoy being back at home during the Australian winter?
Yes, I love being back home during winter. I spend my time between Melbourne and Perisher, so I get to enjoy the best of both worlds – the Melbourne lifestyle and snowboarding.
Do you ever see summer?
Rarely! I try to come home for Christmas and New Year every second year. There's nothing like an Australian Summer and when I'm back home I love to go surfing.
What proportion of your time do you spend training?
I usually train five or six days a week. We split the sessions, an hour at a time, one cardio based and the other strength based.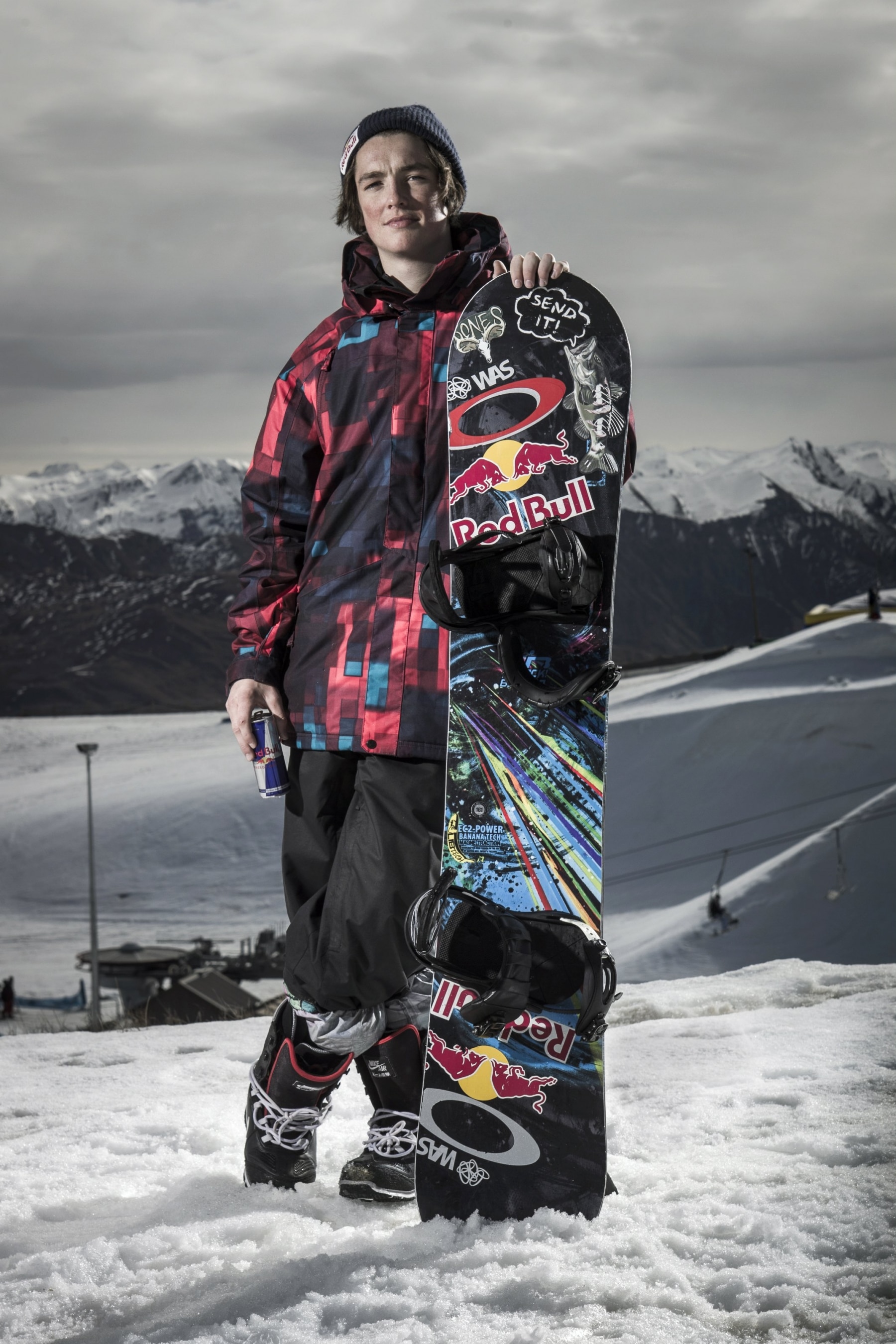 What kind of training do you undergo on the slopes?
I normally start with a warm up on the mountain. Then I'll go the half pipe and start working on my runs, slowly working on individual 'hits' to get technique and amplitude right.
What types of training do you do off the slopes?
When we're off the mountain we work on basic fitness, strength training and injury prevention. My brother is my strength and conditioning coach. We work closely with the VIS to ensure there is an all-round holistic approach to my training routine.
Do you undertake any mental or psychological training in order to prepare for competition?
I like to stay well informed about who I'm up against in the lead up to the competition, however on the day I like to stay focused on myself and the goal at hand. So before the competition, I put my headphones in, have a Red Bull and block everything else out.
When you're not training or competing, how do you unwind?
I like to play a bit of golf and go surfing. Otherwise you might find me playing my banjo – something that my family has had to put up with over the years. I also enjoy hitting up local cafes in Melbourne.
If you weren't a pro snowboarder what job do you think you'd be doing?
I'd be a pilot. I'm currently studying to get my pilot license. Flying a plane keeps the adrenaline pumping when I'm not boarding.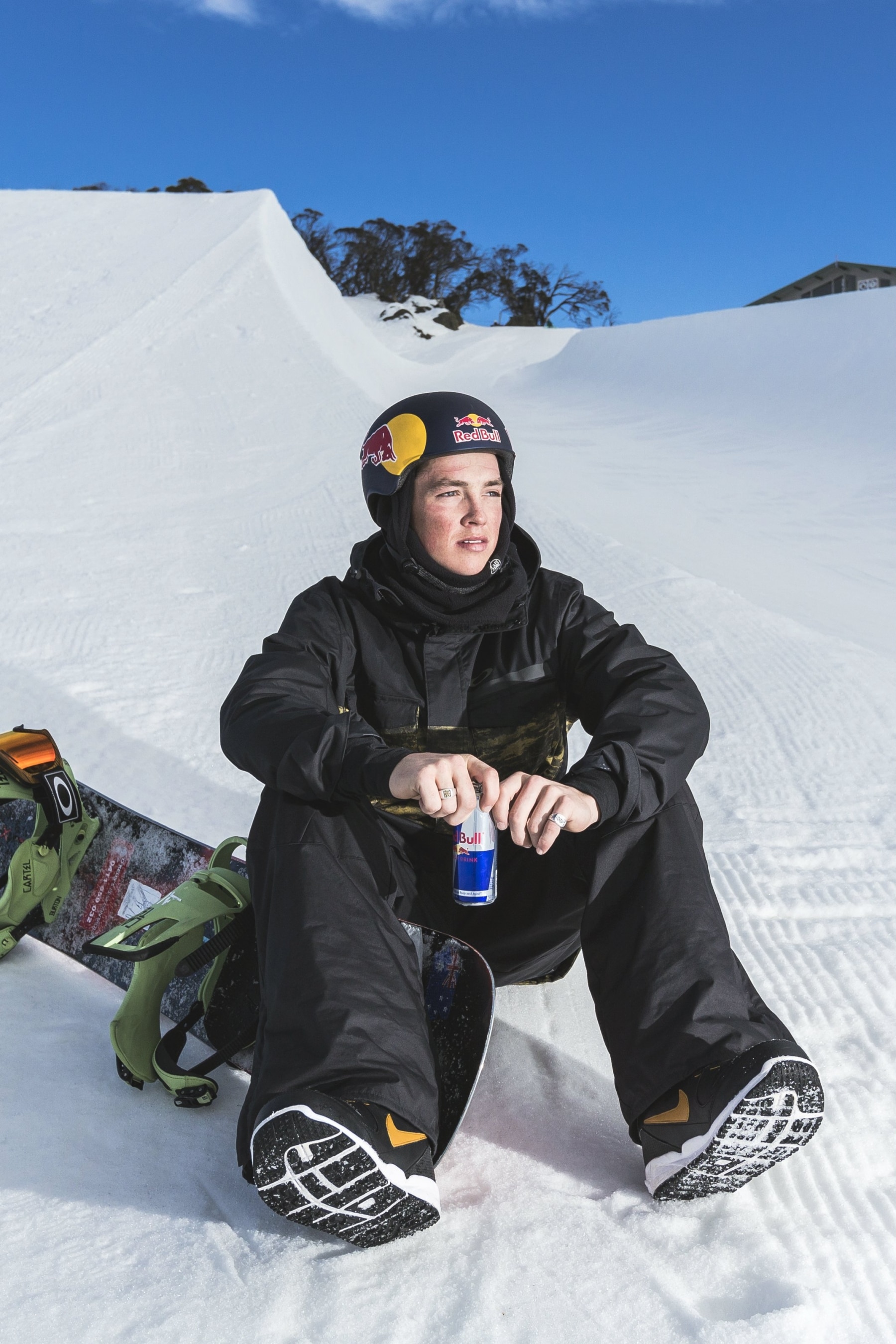 Now let's talk style. How do you like to dress when the snow gear comes off?
When it comes to casual clothes I'm usually getting around in jeans, boots and t-shirts. I love my Akubra hat, which gets plenty of attention in the states. I'm also starting to build a solid collection of custom, tailor made suits, which is pretty handy when events like Spring Carnival roll around.
In your opinion, who's the most stylish snowboarder?
The girls seem to out-do the guys when it comes to off-snow style, but us guys like to put a suit on and get dressed up when the occasion calls for it.
What are the biggest snowboarder style fails? How does one dress for the slopes without looking like a kook?
'Keep it simple' is my advice. And there's nothing worse than someone wearing super loud & bright colours. With the help of Red Bull, I designed a custom made helmet, which allows me to have a bit of individuality.