The Laser Sight Sling Shot by Assolar Is One Badass Weapon
In spite of what you might believe, slingshots are extremely hard to aim. It takes a lot of practice to get it right, and even then, it is easy to miss shots.
The Assolar SS-12 Laser Sight Slingshot, which is sold on Amazon, makes things a little easier. This is not the Y-shaped toy that you may remember from your childhood. Made from stainless steel, the SS-12 is a serious slingshot that has some pretty amazing capabilities.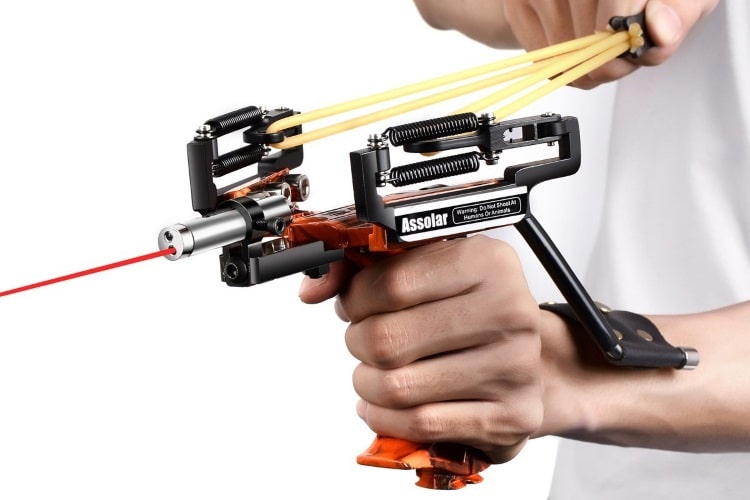 This wrist-mounted slingshot comes with a laser sight that makes it very easy to aim. Also, it has an adjustable spring mechanism that helps to power your shots.
A notched pistol grip and a framed wrist brace makes for steadier shooting. The infrared sight and laser flashlight both help to keep the target squarely insight and in the crosshairs for very precise aiming. Also, full-sized arrows can be used in this slingshot, which is a nice touch. Just use the included attachment to turn the slingshot into an arrow launcher.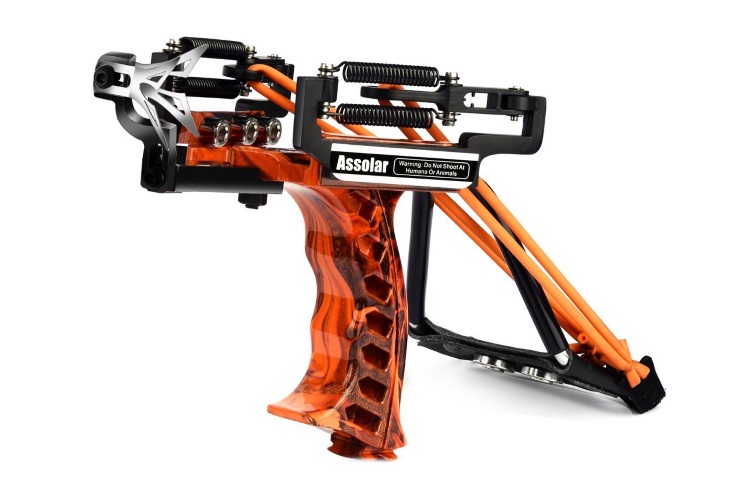 This slingshot was clearly designed for serious outdoorsmen and small-game hunters. Even if you are not interested in those things, this sweet slingshot is a nice item to own. If you are looking for something to assuage your boredom, it would be perfect for demolishing a bunch of tin cans in the backyard. It would also come in handy to fend off a group of zombies should things ever get to that point.