Let 'em Fly with SOG Fling Throwing Knives
There's something primal ultimately satisfying about throwing knives. Seeing the glint of the steel as it spins through the air, the satisfying "thunk" as it sinks into the target—it's an unparalleled, almost primal joy that comes from these simple implements. Of course, you can't get those feelings from just any blade. You want a quality throwing blade, or even better, a set of three. That's exactly what you get when you purchase a set of SOG Fling Throwing Knives.
You'll also like:
Opinel's Updated N08 Knife is EDC You Can Rely On
This EDC Essentials Kit is Like Giving Multiple (Awesome) Gifts at Once
VOCARO Has Perfected the Art of Minimalist EDC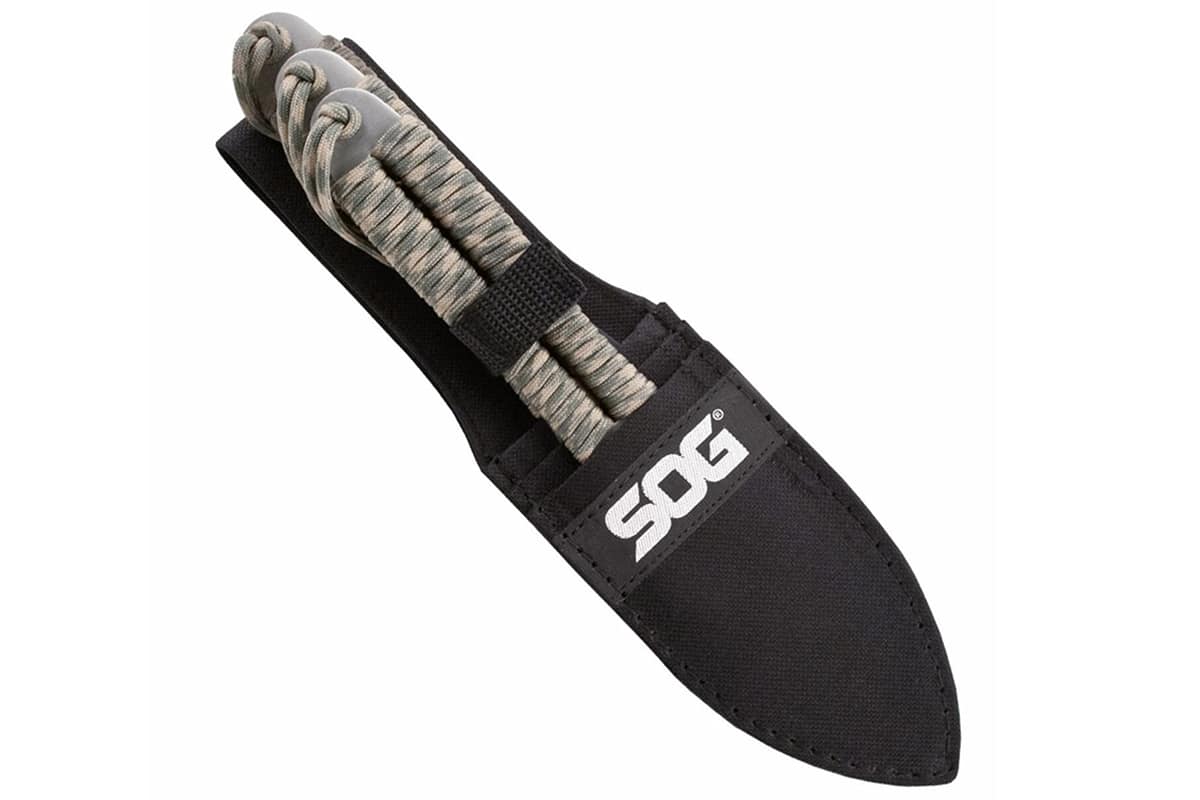 "Studies and Observation Group," or SOG, takes its name from that of a highly classified US special ops unit called the MACV-SOG. These elite soldiers carried a unique combat knife into the jungles of Vietnam. In 1986, those knives inspired Spencer Frazer, who founded the company in order to reproduce those original blades. His work was so well received that he continued producing blades, receiving even more accolades, including having the Navy SEAL teams select SOG knives as their preferred blades of choice.
Using that background, SOG developed the Fling knives, styling them after traditional throwing knives. While these blades could certainly serve for military applications, they're actually intended for backyard competitions. Each knife measures 9.5 inches, with 2.8 inches of that length being the blade itself. The knives weigh 5.4 ounces and are made in a spear point design. Each of the handles of the knives come wrapped in seven feet of paracord.
As the knives come in a set of three, that gives you a total of 21 feet of cord, "perfect for those unexpected situations." The knives also come with a ballistic nylon carry sheath that holds all three knives at once. The knives are made of 3Cr13 steel, making them durable yet easy to sharpen.
You can engage your friends in a spirited competition with the SOG Fling throwing knives. Be the first to nail the bull's eye and experience for yourself the satisfaction that comes from throwing a high quality, balanced throwing knife.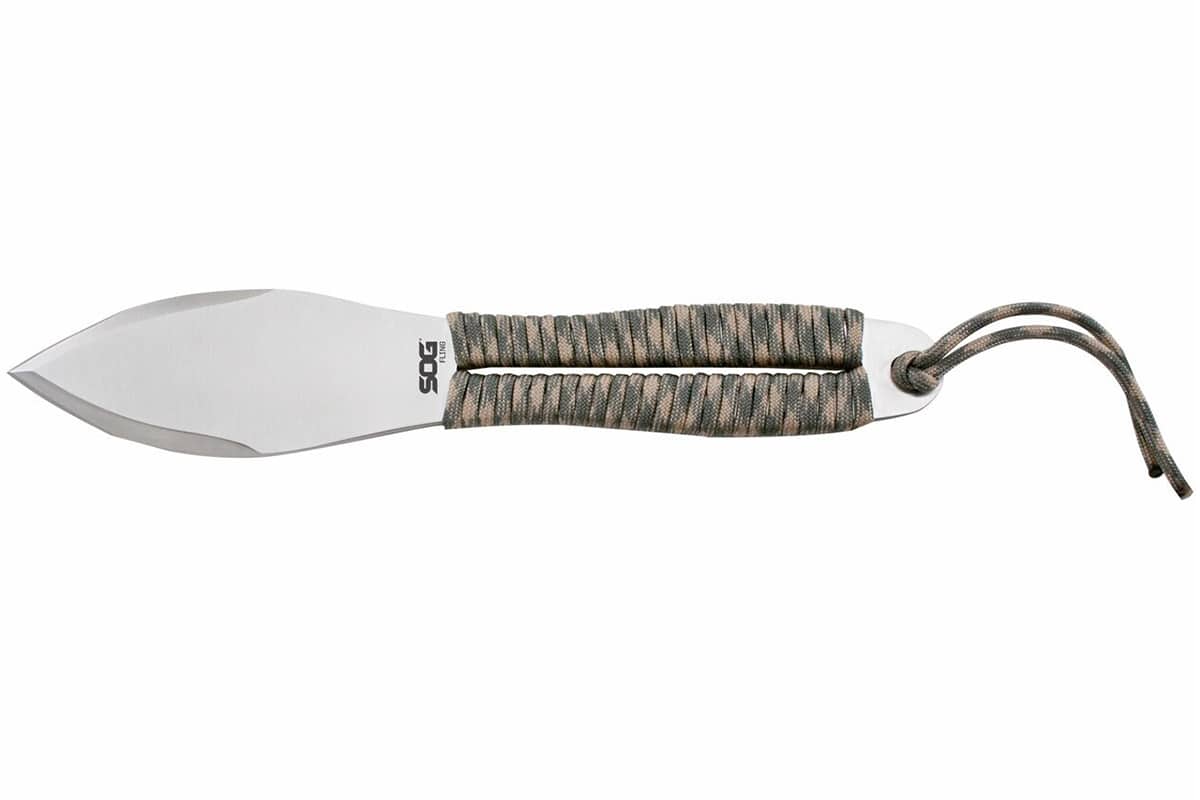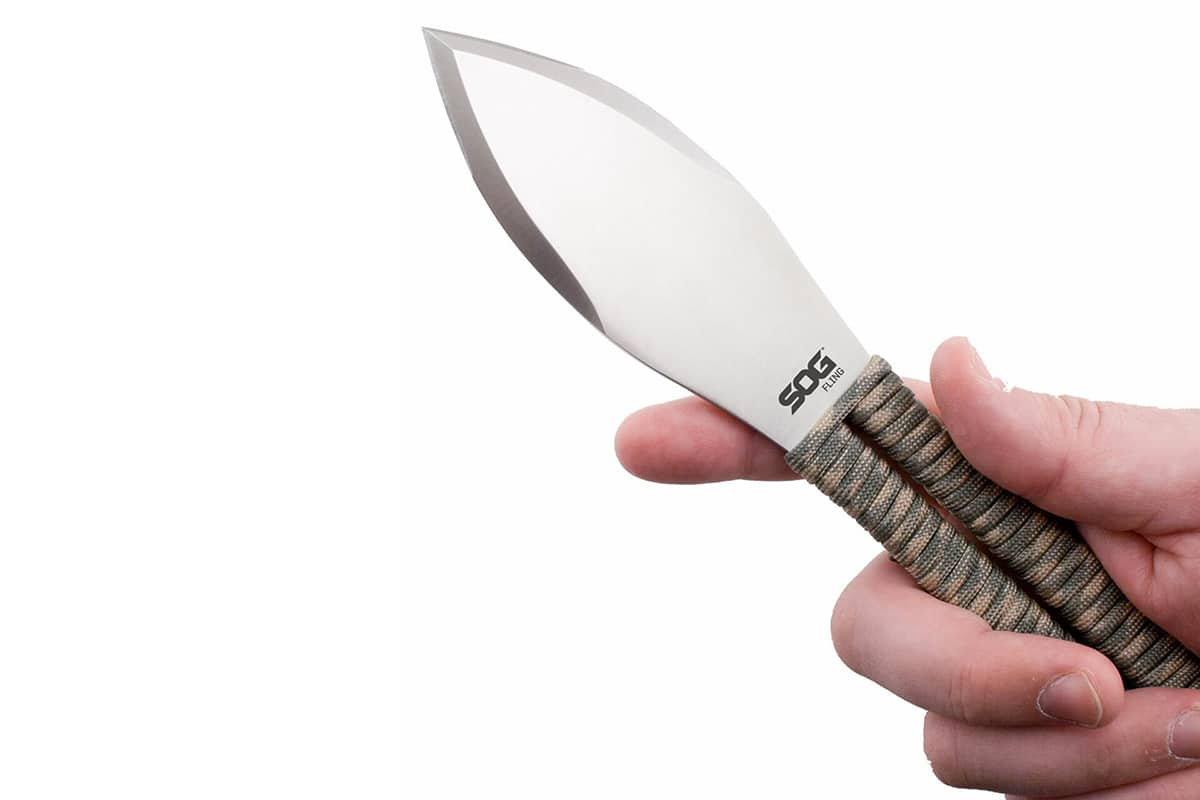 You'll also like:
Opinel's Updated N08 Knife is EDC You Can Rely On
This EDC Essentials Kit is Like Giving Multiple (Awesome) Gifts at Once
VOCARO Has Perfected the Art of Minimalist EDC