Make Your Getaway in a 6-Person Inflatable Speed Boat
OK, so your getaway may only be as fast as the current will carry you or the wind can push you, and your escape time will be seriously hampered by having to inflate the raft, but the six-person inflatable speed boat from Sun Pleasure Inflatable will still look good while you're trying.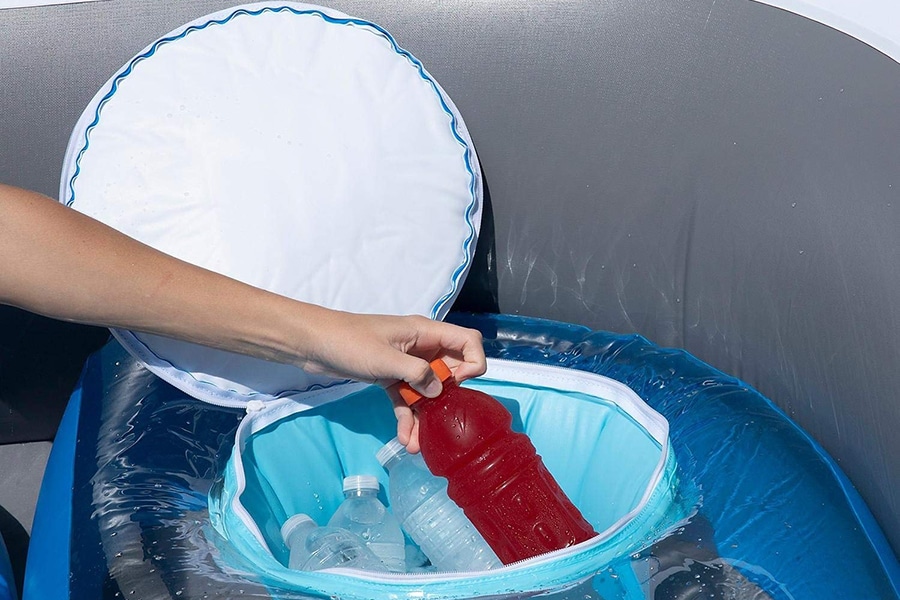 The 6-person inflatable Bay Breeze Boat Party Island is appropriately called a "mega-sized float." It measures 248 inches long by 116 inches wide by 45 inches at its thickest. It also does a pretty good imitation of a speed boat, including the frame for the windscreen, which includes a clear panel of PVC. The inflated rear swim platform, which includes five handles to aid in mounting and dismounting, is the perfect place to dive in or dangle your toes in the water.
The craft also provides three benches, two L-shaped and one straight, for comfortable sitting. The front of the boat also provides an inflated deck for lounging on. Eight cup holders will keep your drinks in place. There's even a built-in cooler to keep your drinks cold. Unlike an actual speed boat, this inflatable version can be used in a pool or even on ground.
This definitely isn't a tow-behind raft, but it would be great as a break point for when you want to relax or hold a conversation.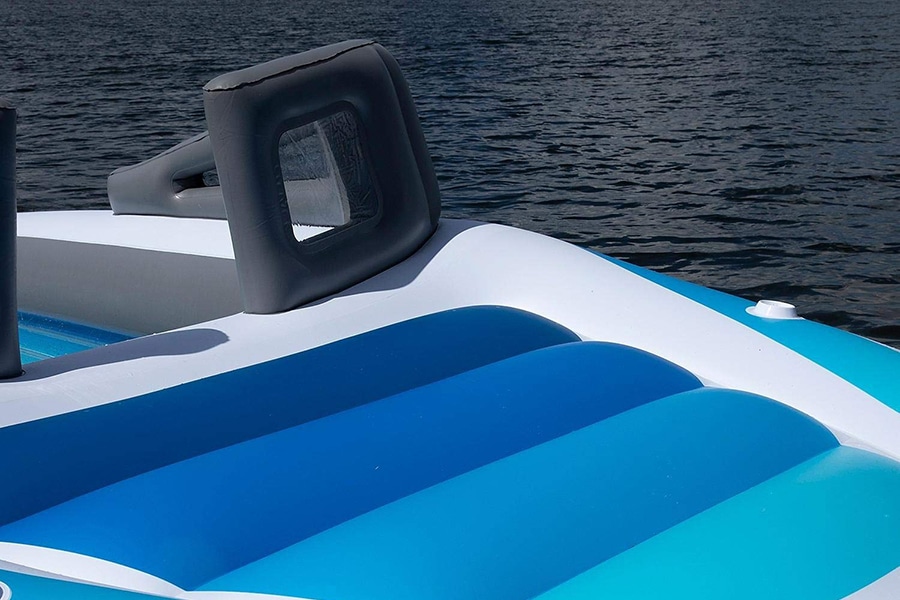 The inflatable boat is made of heavy gauge PVC, thus ensuring many years of use. Coloured in white with blue accents, it looks good and provides plenty of relaxation and fun. It has a speedy inflation and deflation quick release safety valve, though you'll have to provide your own pump. The inflatable speed boat is recommended for ages 14 and older. Amazon lists the inflatable speed boat at USD$330.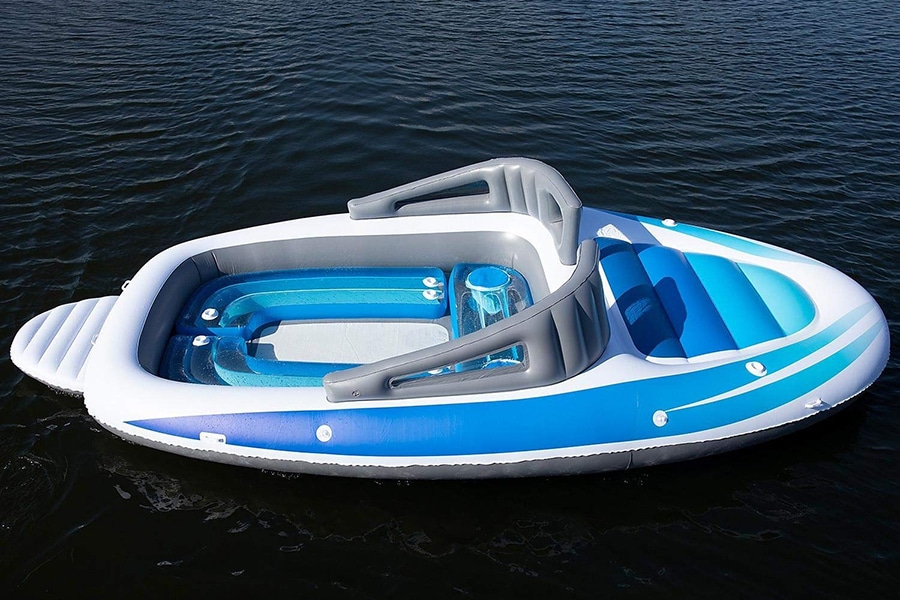 You may not actually make a getaway in this boat, but you will be able to get away from all the stress as you sit back and relax with five of your best friends.