Modul 3-in-1 Drill, Saw, and Grinder is the Last Tool You'll Ever Need
Setting up a workshop in your home means creating plenty of space for all the tools you'll need. Even having a toolbox requires space. For that reason, many companies have gone to great lengths to create multitools—tools that can serve several purposes, thus cutting down on the amount of space required to store them. While there are plenty of such tools on the market, none have done what Holo Design has done with its Modul Drill and Saw concept. The multitool meets the required ability to serve multiple functions, but unlike other such implements, the Modul Drill and Saw concept looks good doing it.
You'll also like:
The World's Smallest Multitool Has Just Been Upgraded
Origin Handcrafted Makes an Incredible EDC Blade
9 Best Electric Skateboards to Keep You Coasting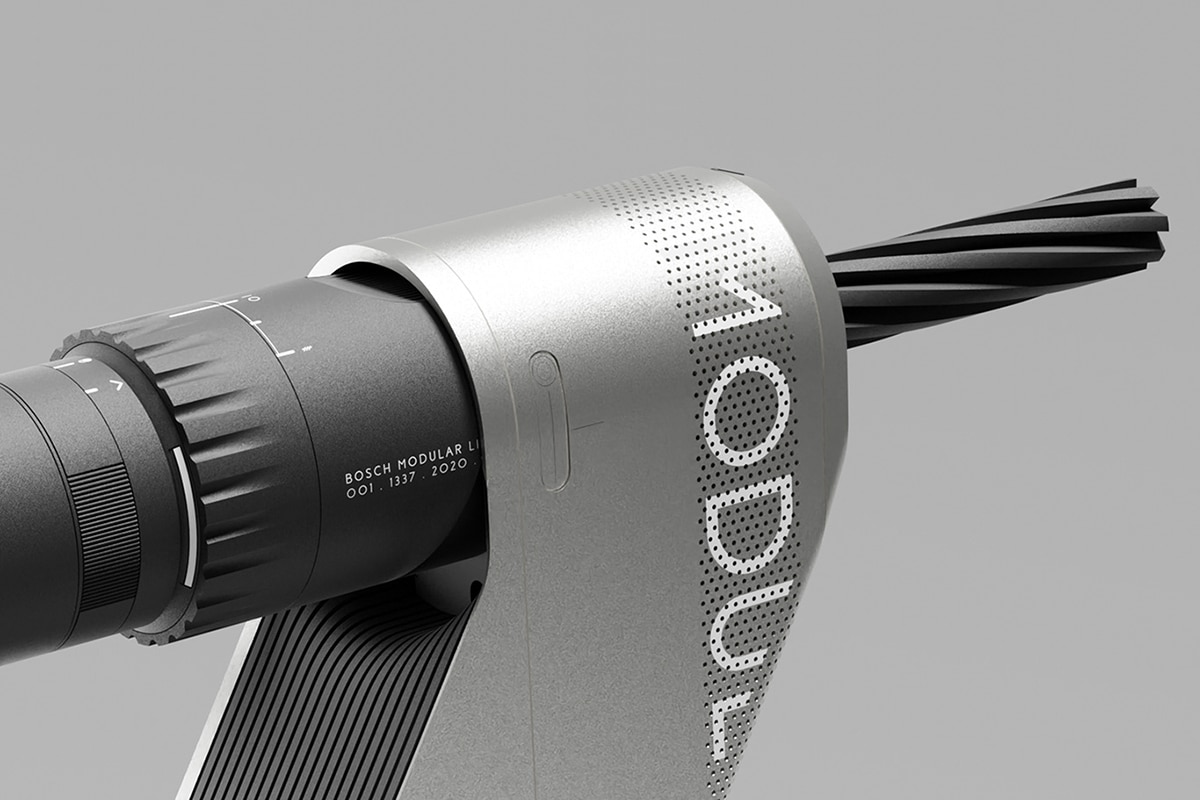 Holo Design imagined the Modul Drill and Saw as a combination of three useful tools: a drill, a saw, and a circular grinder. True, this little tool wouldn't fare well in a professional workshop, but for hobbyists and DIYers, the Modul Drill and Saw more than satisfies the bill. The drill appears to be able to hold different bit sizes, and may even function as a driver as well. The saw is of the jigsaw variety, so while you may struggle ripping or crosscutting a large board, you'll definitely be able to create fancier cuts for more detailed work. Finally, the circular grinder could be used in a number of different projects.
The design for the Modul is a handsome one, and definitely a departure from the traditional drill set up. In all honesty, not only would the Modul make a great tool for your many projects, but your kids will be tempted to recruit it as a prop in their next imaginary Science Fiction battle. The whole apparatus looks lightweight, which comes in handy when you're trying to get a lot done. It's also cordless, freeing you from the plug and allowing you to gain greater access to whatever you're working on.
Finally, Holo Design has rendered this concept in a number of colourways, so you won't have to worry about trying to fit a new color combination into your toolbox. This is one concept that DIYers, hobbyists, and others will no doubt add to their wish list of tools they wish were a reality.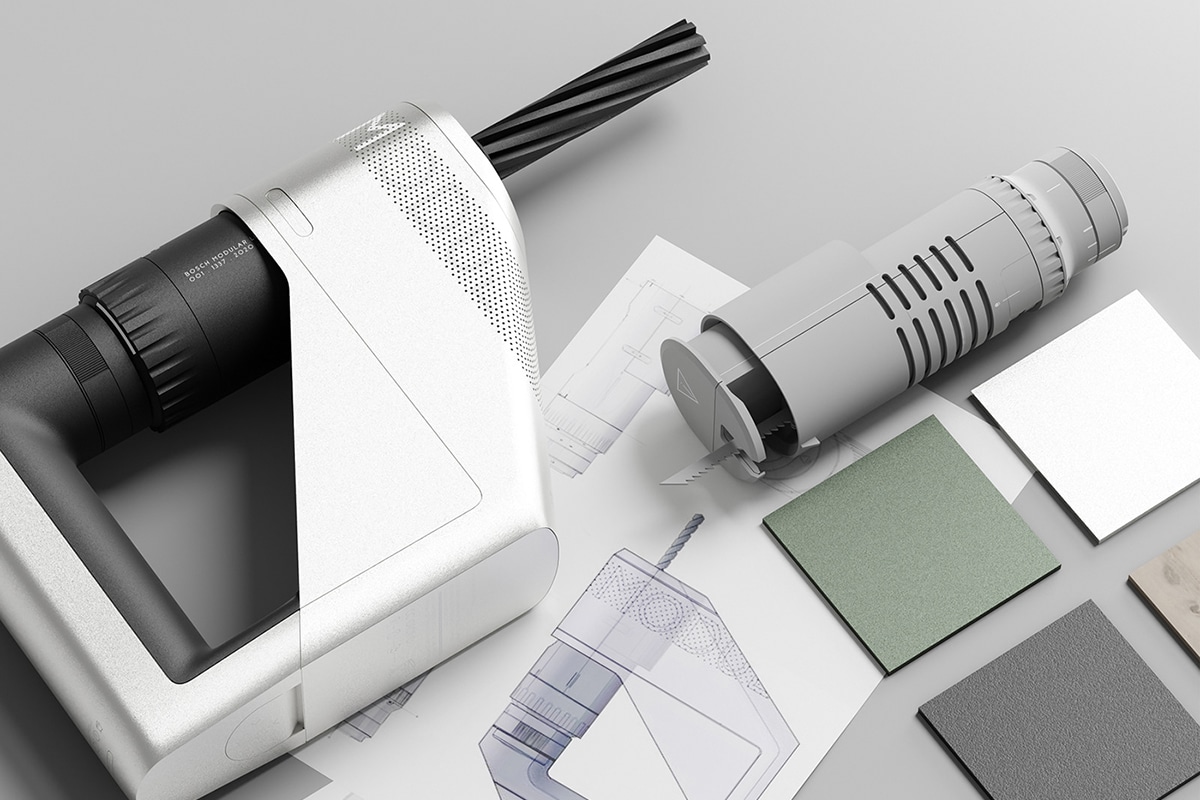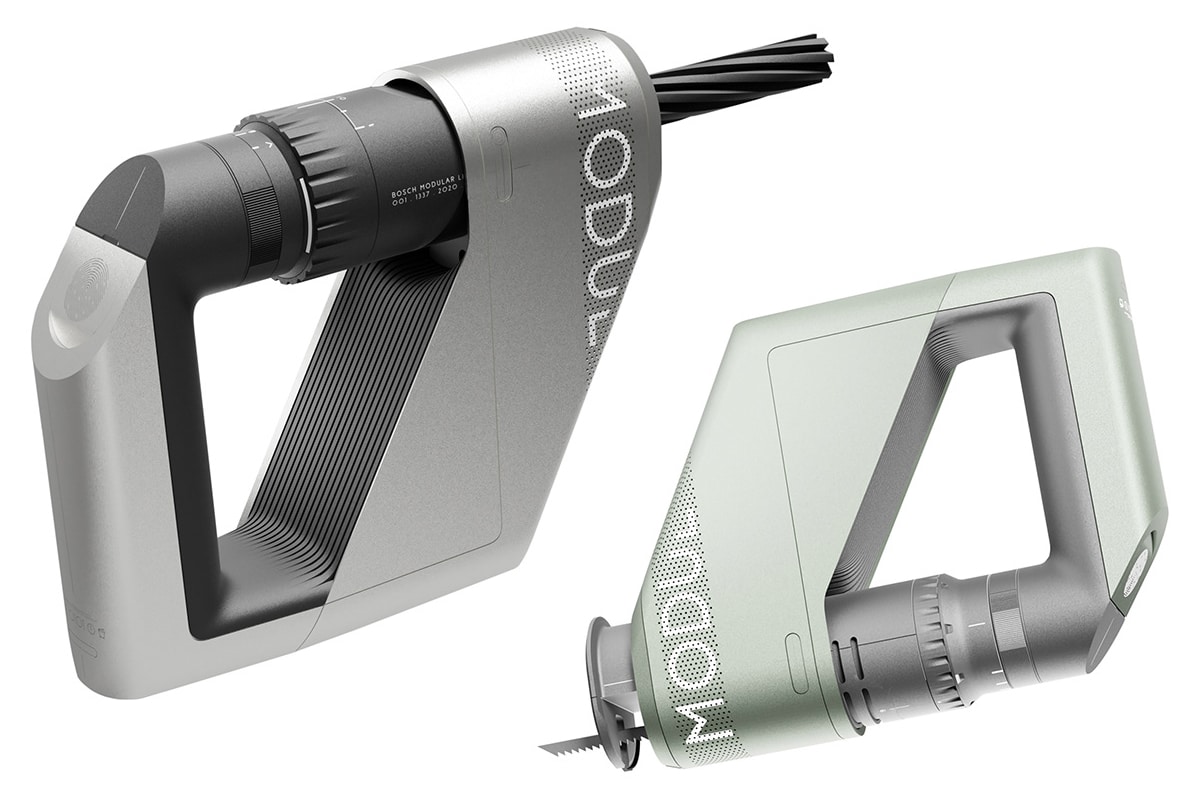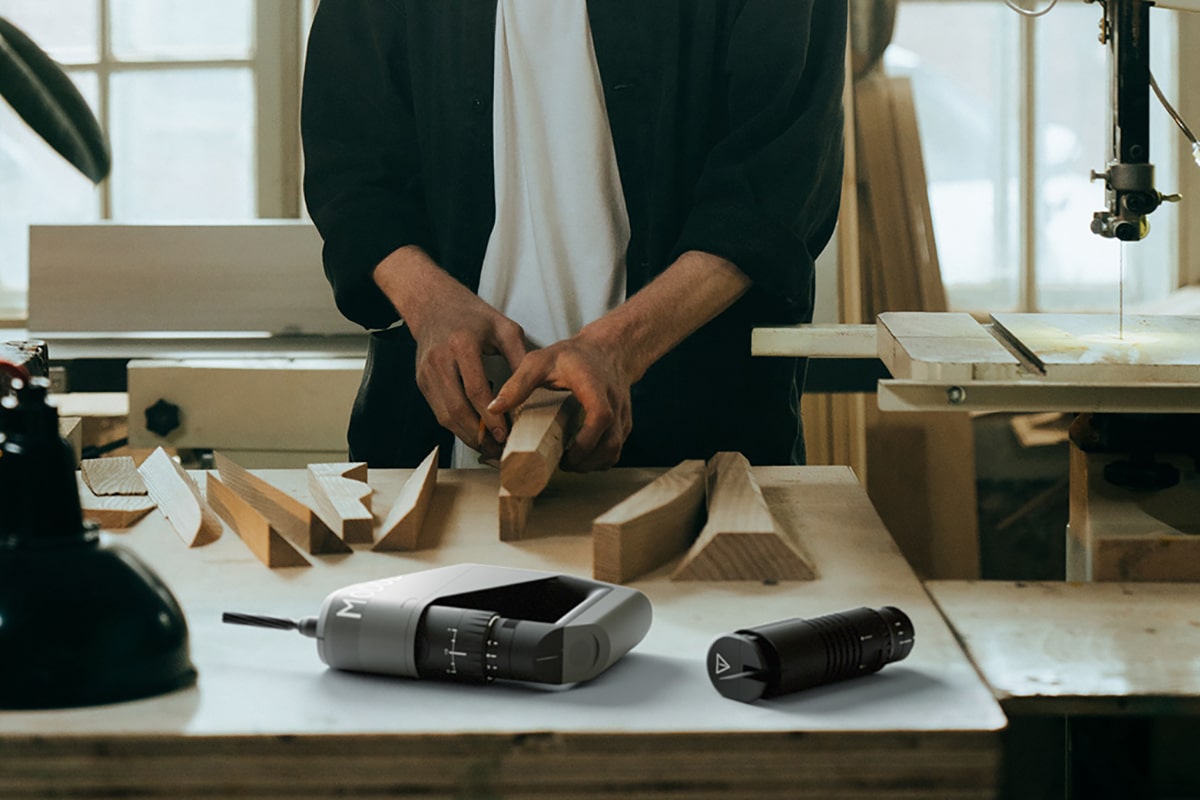 You'll also like:
The World's Smallest Multitool Has Just Been Upgraded
Origin Handcrafted Makes an Incredible EDC Blade
Thirsty? Brumate Backtap Literally Has Your Back