Money Meets Multi-Tool in the Supercharged TAQ Wallet
In Partnership with
The term 'tactical' tends to conjure up images of highly-trained soldiers breaching a perimeter and succeeding at their objective with relative ease. But at a base level, tactics are all about planning and being prepared. And that's why the TAQ Wallet is quickly becoming the go-to carryall for those who take the initiative to be prepared for whatever life throws their way.
TAQ Wallet is the world's only tactical wallet to feature a built-in high-powered LED flashlight, integrated bottle opener, screwdriver, glass breaker and more. With all of these incredible features, there's little reason to double down with a pocket knife or multi-tool, eliminating that hefty keyring and freeing up some valuable pocket space.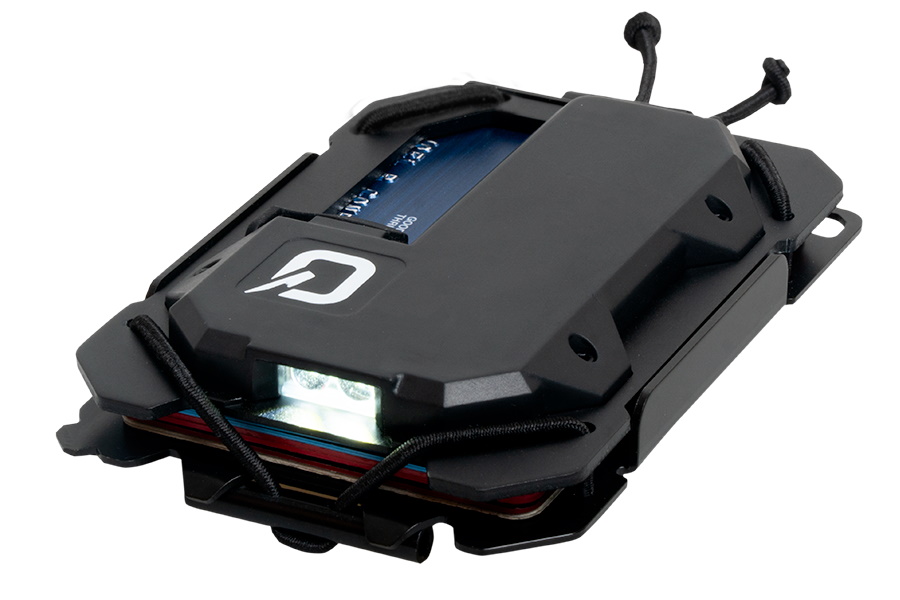 You can leave that heavy flashlight at home because this tactical wallet offers up to 150 lumens of light and a safety strobe that kicks in with the press of a button. TAQ Wallet's flashlight is recharged via USB for up to three hours of use between charges.
With an assortment of useful tools, you can be prepared for fixing and dismantling objects on the fly and in the dark; you even have the means to break into your home or car should you ever become locked out without the means of summoning a locksmith. And while a bottle opener may not be considered an essential tool, it sure is handy having one should you and your mates enjoy a few spontaneous beers.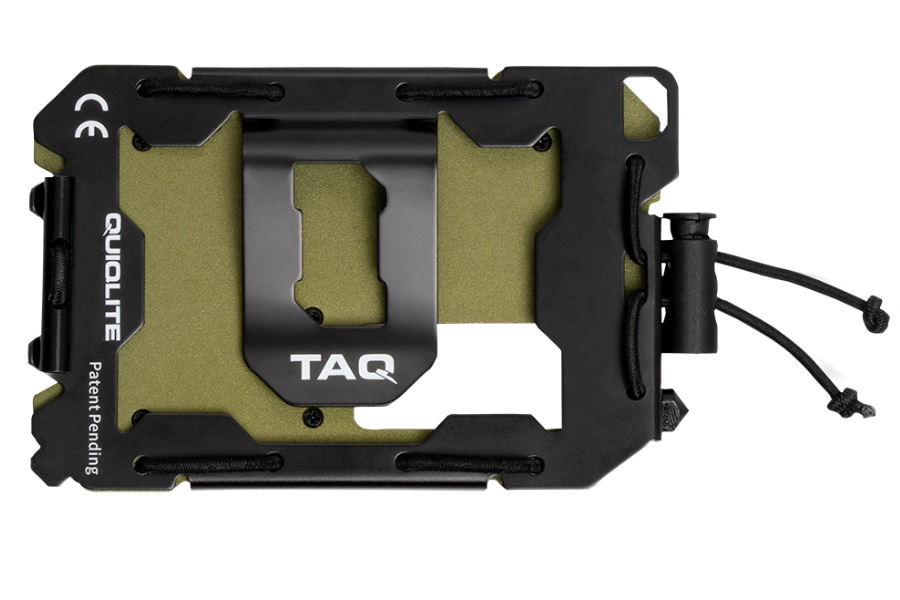 The TAQ wallet itself is built from a combination of high-grade aircraft aluminium, stainless steel and nylon, so it can take an assortment of punishment and provide years of dependable service. It's styled on a slim card wallet and not a bulky bi-fold with space for up to eight credit cards and a money clip on the back for securely holding cash. TAQ is RFID-blocking, water-resistant and features an attachment for a carabiner, meaning the wallet's handy tools and your money remain safe from both thieves and the elements.
The TAQ Wallet comes from QuiqLite, a company founded by Californian law enforcement veterans who recognised the need for a pocket-friendly light source for reading, writing and manoeuvring in the dark. Thanks to their dependability and user-friendly nature, QuiqLite's products are being used by police officers, paramedics, firefighters, the military and even Hollywood actors portraying the armed forces.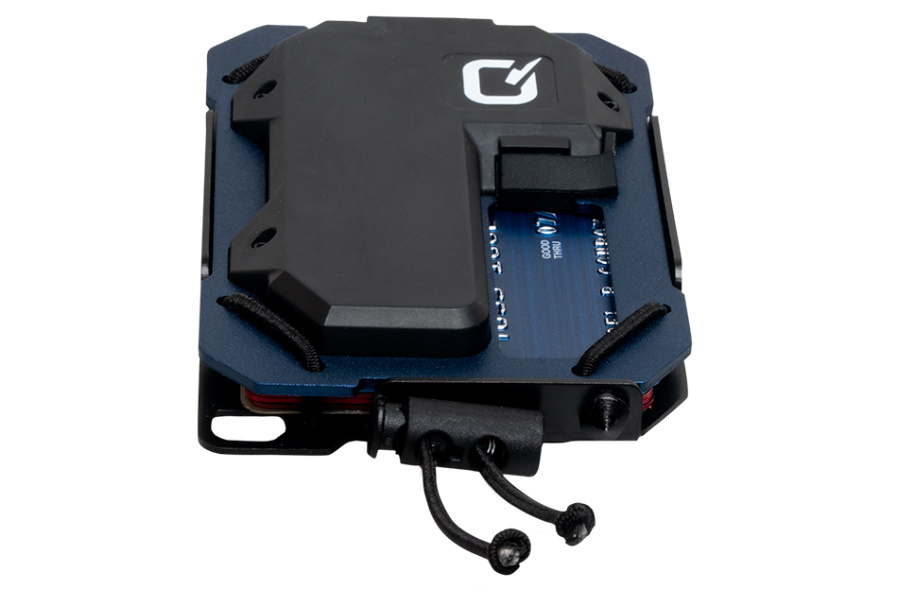 While you may not require a tactical wallet for the same reasons as a soldier or a firefighter, TAQ could still be incredibly useful for anyone who enjoys camping, fishing, road trips or adventures amongst the great outdoors. It's always smart to plan and to be prepared for the unknown. With a TAQ Wallet in your pocket, you've well on your way to being ready for anything.
The TAQ Wallet is available now via the link below in your choice Black, Green, Blue and Aluminium colourways and is backed by a limited lifetime warranty. If purchasing as a gift, you can personalise the wallet with the recipient's name laser-engraved on the side.