Onewheel's New Pint Costs Less Than a Smartphone
There are so many ways to get around in the city these days, it's a miracle that anyone still drives. After all, who wants to pay hundreds of dollars in car payments each month when something like Onewheel exists? Founded in 2013, the California-based brand makes transportation effortless, affordable, and indisputably thrilling by way of its electric one-wheeled boards. Models like the Onewheel+ and Onewheel+XR are already the stuff of modern legend, and now a new player has entered the fold. Dubbed Onewheel Pint, the compact and portable variant accommodates any lifestyle and costs less than a smartphone. Sold.
For those not entirely familiar with Onewheel, the brand definitely stays true to its name. Picture an electric-skateboard-like platform with an oversized wheel in the middle and you've basically gotten the gist of Onewheel's portfolio. Each board requires no remote control and relies instead on your motions as a rider. All you need to do is lean forward and you're on the go. Take the board up and down hills, or coast along an even surface. The experience is nothing short of addictive, to say the least, and that applies just as readily to the brand's latest bad boy.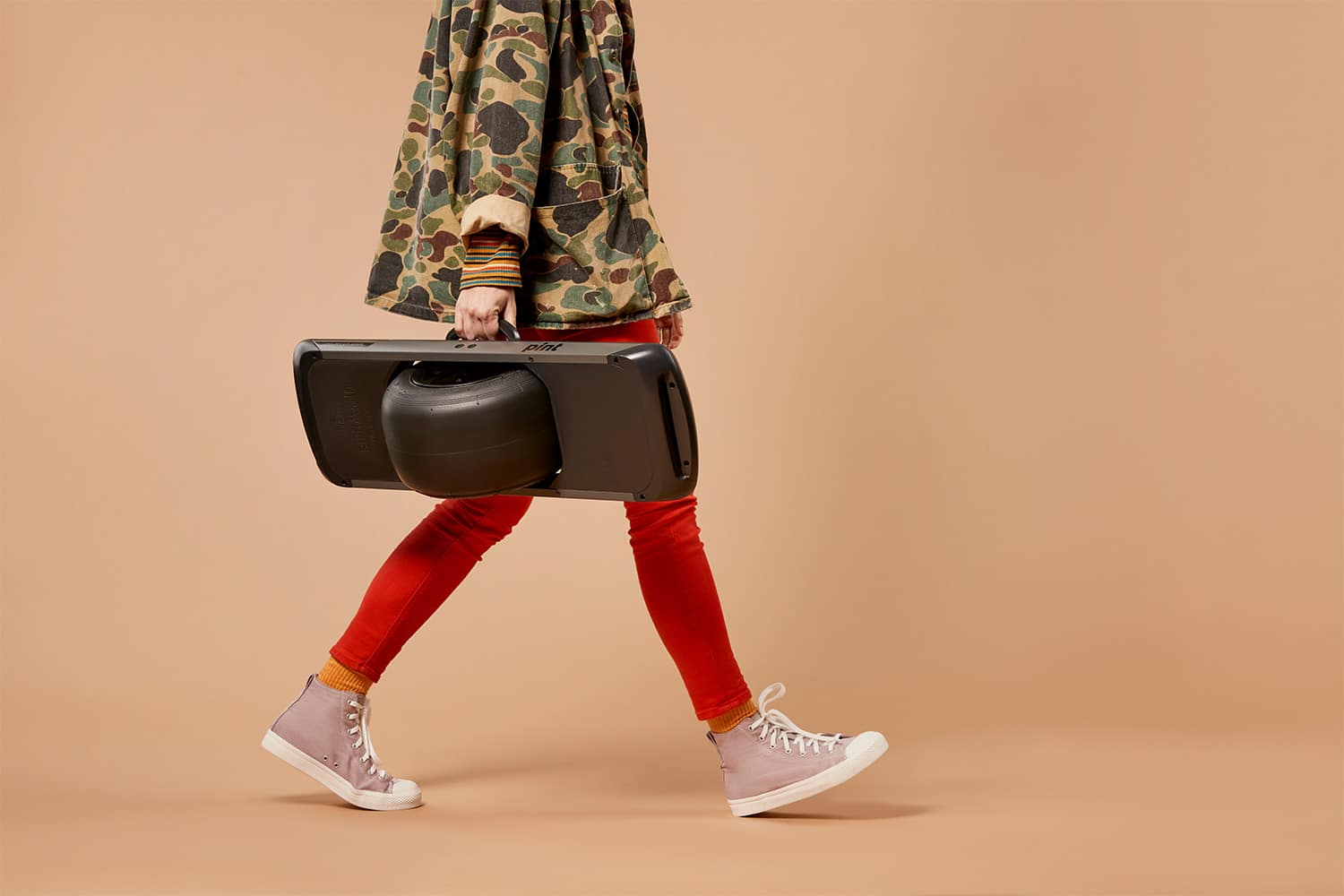 With its top speed of 16 mph and 6-8 mile range, Onewheel Pint is pure joy on wheels, or wheel, in this case. It also serves as an ideal point of entry for all the novices out there who might want to hop on board (pun intended). In that regard, Pint is smaller, lighter, and cheaper than its predecessors, and furthermore equipped with a number of practical new features. Among those features is Simplestop technology, which prompts the board to gently disengage after you come to a stop and lean back. Another new perk is the Maghandle, making it easy for you to pick up the board for transport. Meanwhile, a trusty Lightbar lets riders know about footpad sensor activation and keeps you afloat of the battery status.
On the design front, Pint certainly doesn't slouch. First and foremost, there's the compact structure, which makes getting around a breeze in every conceivable sense. The board is also quite eye-catching from a visual perspective. It comes available in either Slate and Sand or a limited edition Sage colourway, and delivers a striking urban aesthetic. Of course, don't take that to mean it doesn't look just as good out there in the suburbs.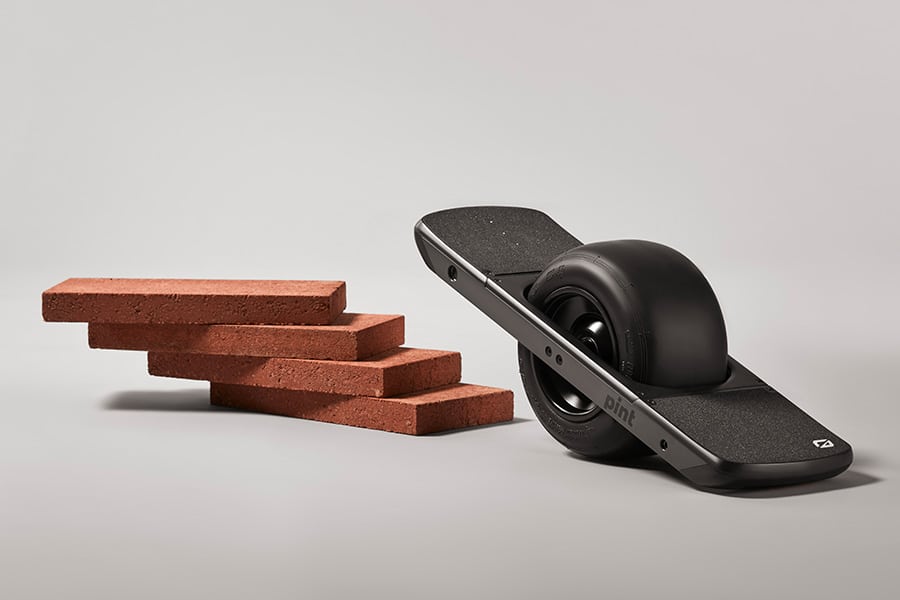 Glimpse beyond Onewheel Pint's brilliant design and you'll find several well-established technologies. That includes Hypercore motor technology, which ensures a quiet ride of unparalleled smoothness. An adjoining Onewheel App (available for Android and iOS) is also part of the package, giving you the ability to record trips. Pair all that with the new features, new size, and incredible price, and Pint becomes Onewheel's most approachable board to date.
Onewheel operates out of California, where every board is dreamed, designed, and assembled. And while most analysts were certain that they would send their manufacturing overseas, the company has taken things in the opposite direction by opening a brand new factory in San Jose. It's at this factory that Pint will be produced.
More than a nimble and agile alternative to biking or driving, Onewheel boards are notoriously fast, responsive, adept, and fun as heck. Pint is naturally no exception. Whether you're a seasoned rider or first-timer, the board will get you where you're going with smooth style and deft precision. The best part? This baby comes in at under US$1000, making it cheaper than your average premium smartphone. The brand is even calling it their Tesla Model 3. Future Motion, indeed.