Opinel Celebrates 130th Anniversary with No.08 Folding Knife
Working at the foot of the French Alps, Joseph Opinel designed his first pocket knife in 1890. The knife became a cult classic, inspiring a wide range of people, from artists to explorers, farmers, and more. It's been 130 years since that first knife, but few things have changed about the Opinel approach.
You'll also like:
Why Every Dad Should Have This Personalised Pocket Knife
The James Brand Adds Cerakote to the Clovis Knife
Victorinox Santoku Kitchen Knife Melds Japanese Design with Swiss Craftsmanship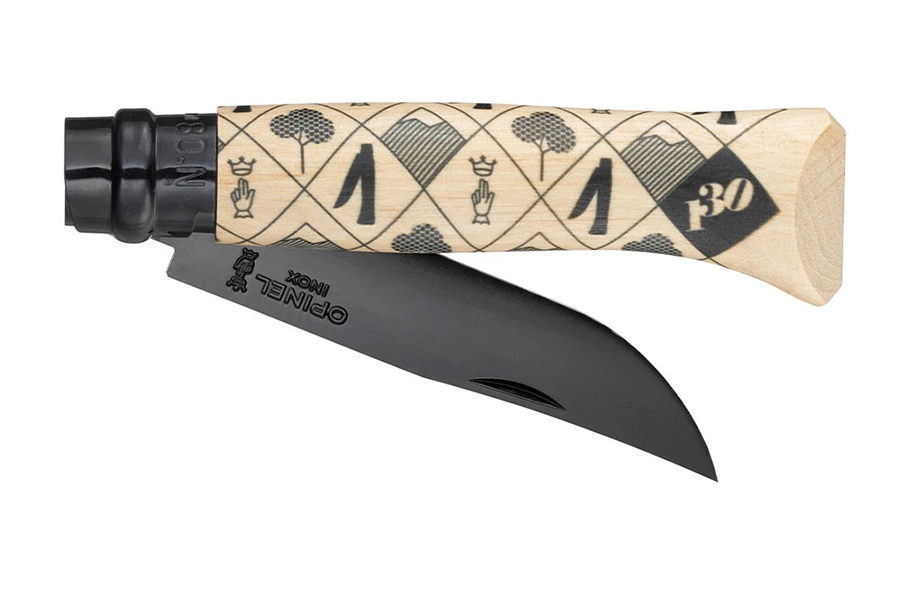 The Opinel family still makes knives in the Savoie region of France, though now they have a team of 150 employees that manufactures 5 million knives every year. The company is well known for creating reliable knife designs and making them available at reasonable prices. To celebrate the rich history, Opinel is releasing a limited edition 130th anniversary No.08 folding knife.
Only 13,000 examples of the anniversary knife will be made available globally with only 500 units in the US, with each being serialised for authenticity. The design is unique and functional, and will be a welcome addition to any collection, or even for use as an every day carry. The knife measures 7.59 inches when open. The blade itself measures 3.28 inches in length and is made of anodised Sandvik stainless steel. The blade is rust resistant, but may scratch. It has a hardness of 57-58 HRC and holds an excellent cutting edge. The blade locks with an anodised Virobloc Safety Ring locking collar.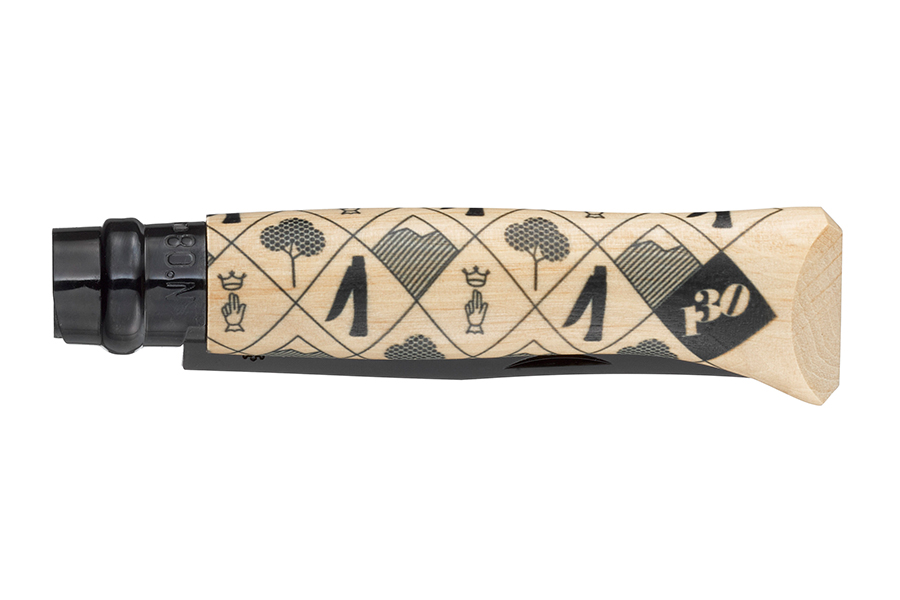 French Hornbeam was used for the handle material. The handle is decorated in a graphical checker-board, with icons that represent the Opinel brand history and tells the story of the workshop. The knife comes in a box with a brochure that shares the history of how Joseph Opinel turned a folding knife into an heirloom piece. The knife will ship with the Opinel anniversary and costs under USD$50, though the pre-order is already full.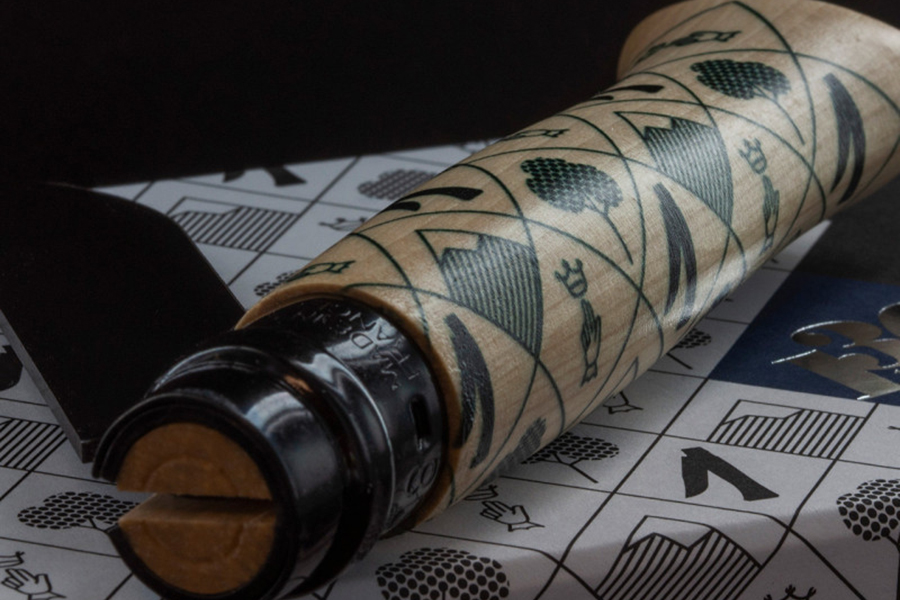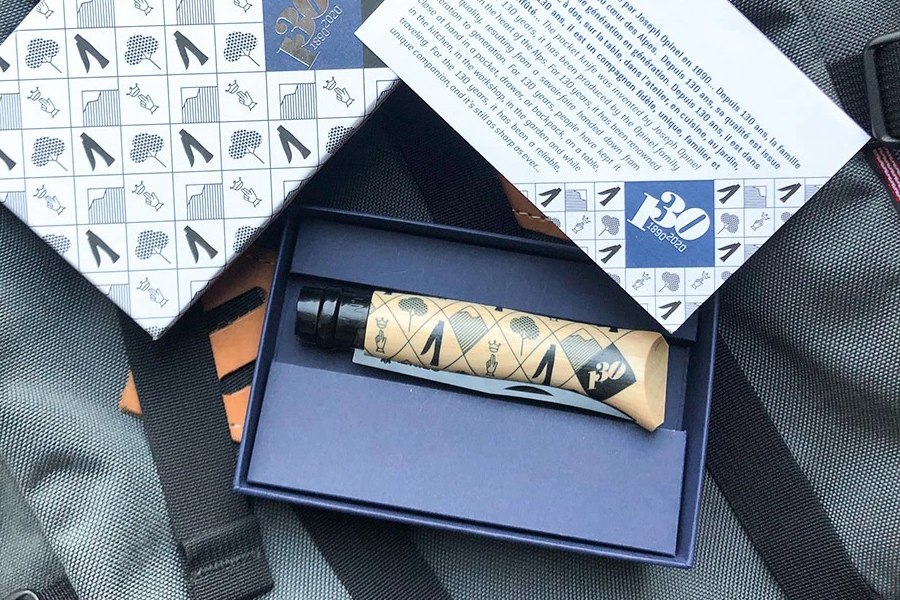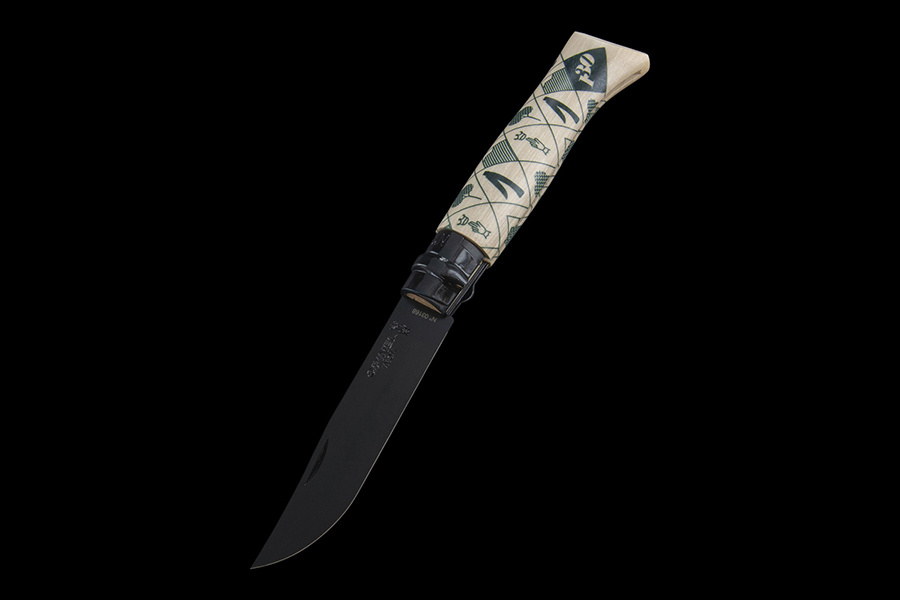 You'll also like:
Why Every Dad Should Have This Personalised Pocket Knife
The James Brand Adds Cerakote to the Clovis Knife
Victorinox Santoku Kitchen Knife Melds Japanese Design with Swiss Craftsmanship