Outdoor Cooking Re-imagined With Wolf and Grizzly Cooking System
Introducing the Cook System by Wolf and Grizzly; it's outdoor cooking re-imagined. Taking away the bulkiness, inconveniences and damaging aspects of traditional campfire cook-outs, the wayfarers at Wolf and Grizzly has created a compact and easy-to-use solution that will replace your billy can and skillet.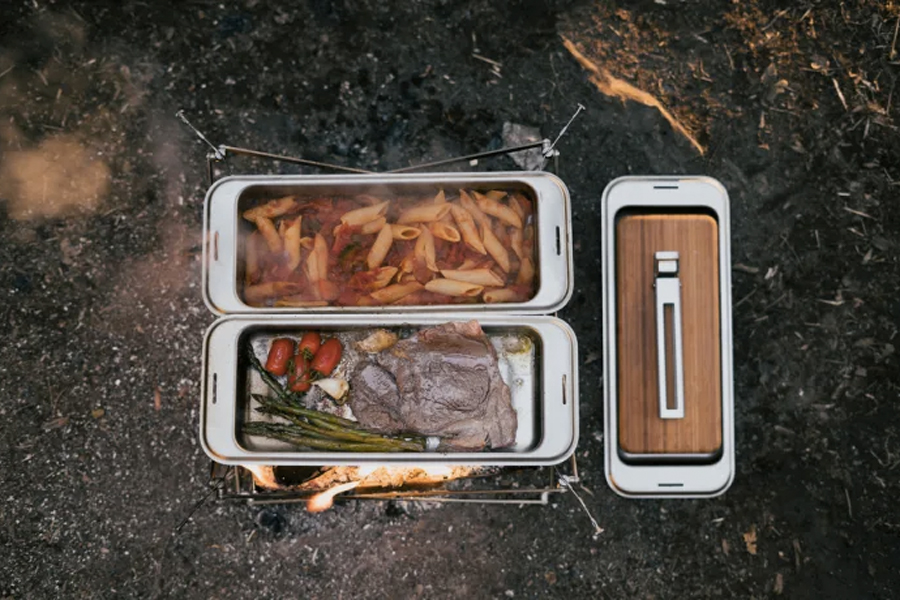 Ready for a camping list of features? Here we go: compact design, included pot gripper, versatile cooking options, height adjustable, temperature controls, sustainable design with 304 stainless steel and sustainably harvested bamboo, secure platform for cooking, case included with easy handling plus its ready for charcoal or wood fires.
At just US$129, the Cook System is a no brainer for anyone who wants to take their outdoor cooking skills to the next level. Or if you're on your first trip out into the wilderness are looking for the best of the best, then this the grill for you. Designed with the end of life in mind, Wolf and Grizzly use as few components as possible for easy dismantling.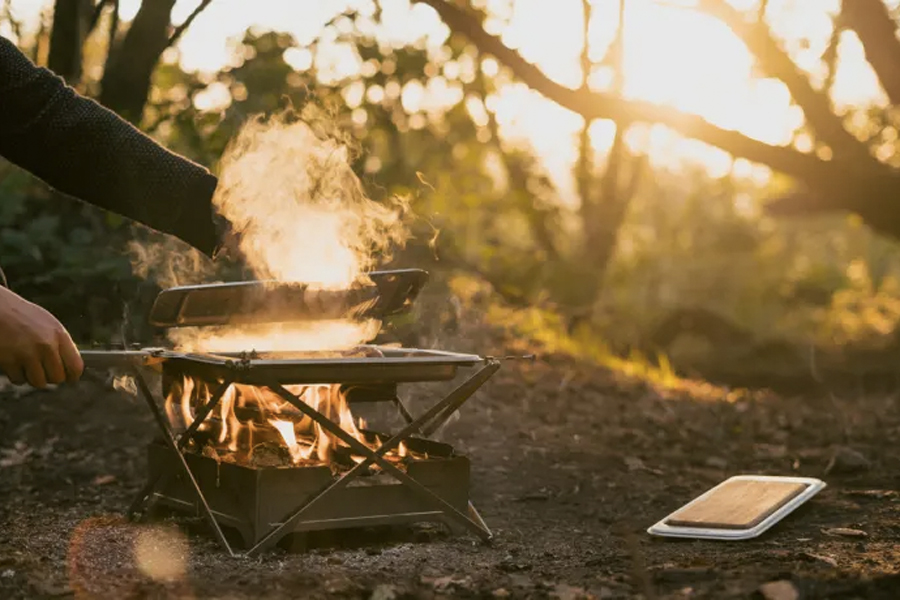 Wolf and Grizzly kicked off production on the Cook Set in December last year, and since then they've been completing non-stop testing, to get it all just right. Using premium, mono materials that can withstand the rugged nature of life outdoors, the Cook Set sports a cooking surface made from 304 Stainless Steel, designed to last generations. Plus with a focus on single-origin materials, recycling is made more efficient.