Prada Revives its Linea Rossa Line to Bring Us Excellent Ski Goggles
Prada celebrated 2018 by relaunching the classic Prada Linea Rossa line. The line was meant to be an "evolved, reactive technical collection keyed to the ideology of the twenty-first century." If you're not sure what that's supposed to mean, don't worry. All you need to know is that the Prada Linea Rossa Ski Goggles are just about the coolest goggles you'll find anywhere, especially on the slopes.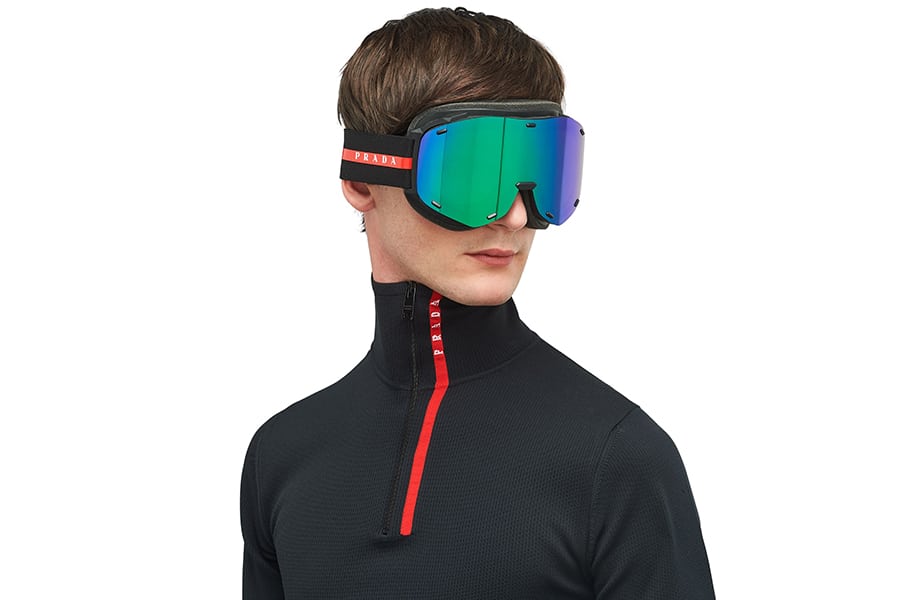 The Linea Rossa line uses the aesthetics of 1990s sportswear, which is abundantly evident in the goggles. The lens for the goggles is huge, especially compared to the slimmed down versions that we've been seeing for the past few years. That large lens isn't just for looks though; its size helps to ensure better peripheral vision. A soft, triple-layer of foam cushioning allows the goggles to sit comfortably on your face and to hug your contours, making for a more secure fit. The lens has an anti-fogging treatment, so it will stay clear as you ski. The adjustable elastic band works either with or without a helmet. The band is branded with the Linea Rossa logo.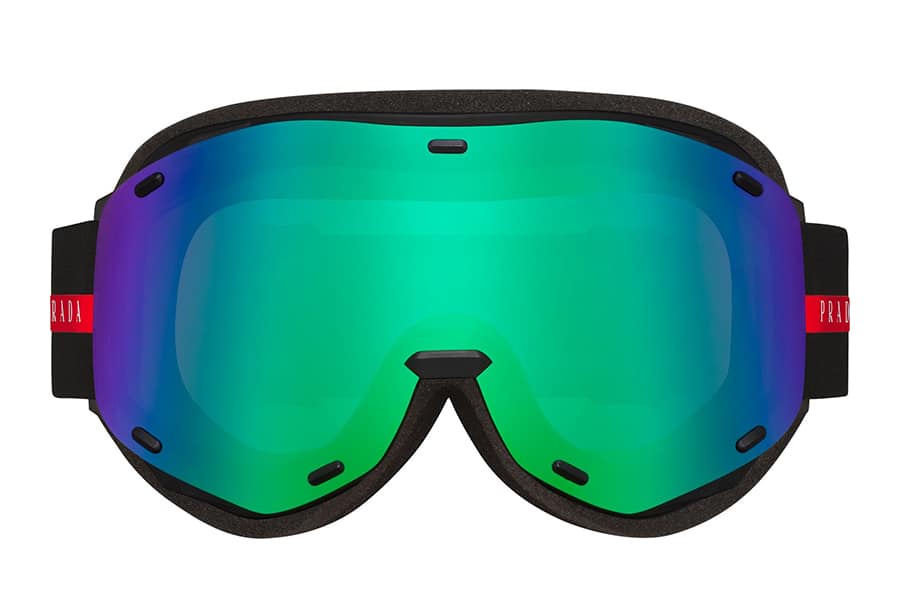 You might think you're in a time warp with the Prada Linea Rossa ski goggles, but you'll love how they work and how they make you look.