Pure Outdoor Foosball Table Provides Entertainment in All Seasons
Foosball is a great way to liven up any party or backyard barbeque. Unfortunately, most traditional foosball tables do not hold up well to the elements. They are manufactured with parts that aren't made to withstand the elements. Your table will warp and rust if you try to use it outdoors for any length of time.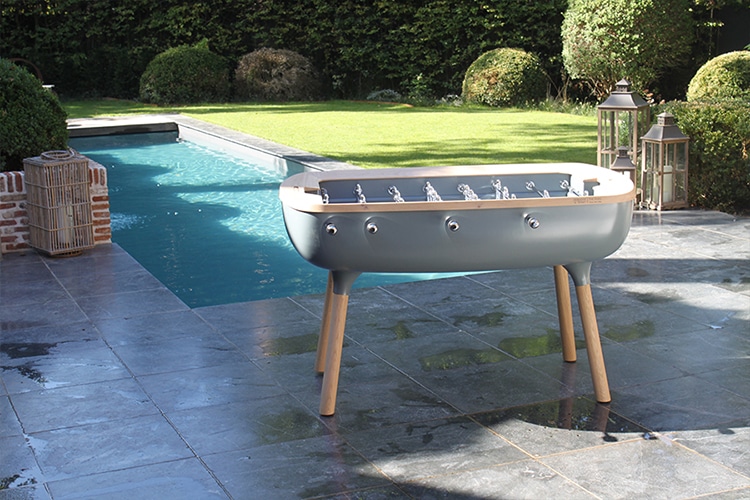 French billiards table manufacturer Debuchy By Toulet has created a unique foosball table for outdoor use. The Pure Outdoor Pool Table was designed by famed Belgian designer Alain Gilles. This outdoor-friendly foosball table lets you take the party outside. It is perfect for outdoor bars, beach homes, resorts and more.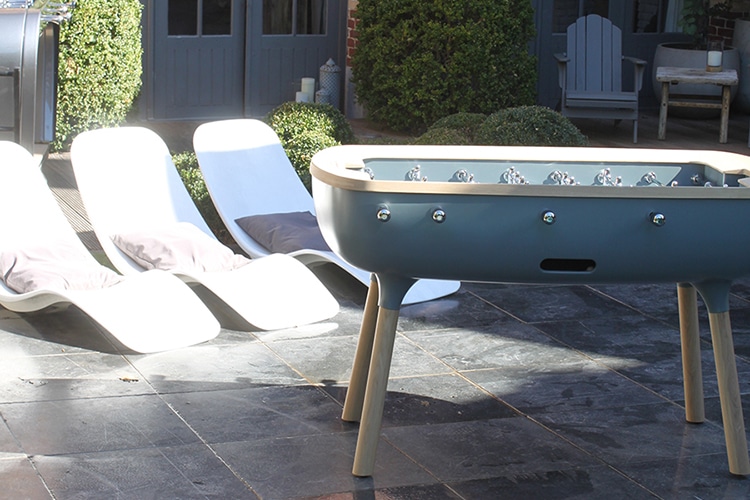 This table features minimalist elements and Nordic-inspired lines. It looks like a contemporary soccer stadium from above. The table is constructed of a durable poly methyl methacrylate shell. This material is strong and will hold up for many years of use and through various weather conditions. The table features a UV blocking finish, which prevents it from cracking and fading over time.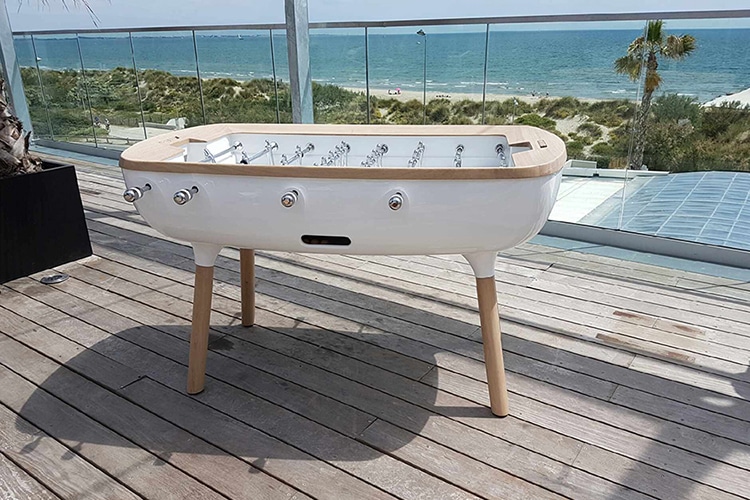 The Pure Outdoor Foosball Table comes in a choice of two colors to match your decor. You can either choose a basic black or grey and natural wood colour scheme. If neither of those colours match your decor scheme, you can also choose to customize the table with any colour scheme or patina. The sturdy legs and top are both made of freijo and teak wood. The bars and players are both made of stainless steel.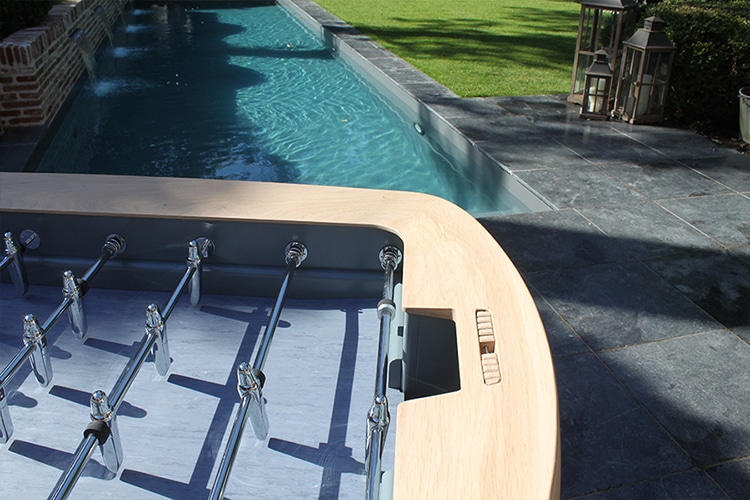 Have you subscribed to Man of Many? You can also follow us on Facebook, Twitter, Instagram, and YouTube.