Shinola x Burton Commemorates Jake Burton's Greatest Adventure
Jake Burton Carpenter may have met an untimely death due to cancer on November 20, 2019, but he left behind a legacy of innovation and an indelible impact on the world around him. A part of that legacy, and a major part of his impact, is reflected in the friendships he had. To celebrate Jake's life, adventure-wear brand Burton and Detroit watchmaker Shinola created the Great Americans Series—a timepiece gift set limited to just 1,977 pieces that commemorates Jake, his life, and his friends.
You'll also like:
Baby Zebra with Spots instead of Stripes Spotted
Shinola's Harbor Monster is a Lighthouse in Watch Form
The Hot Tub Hammock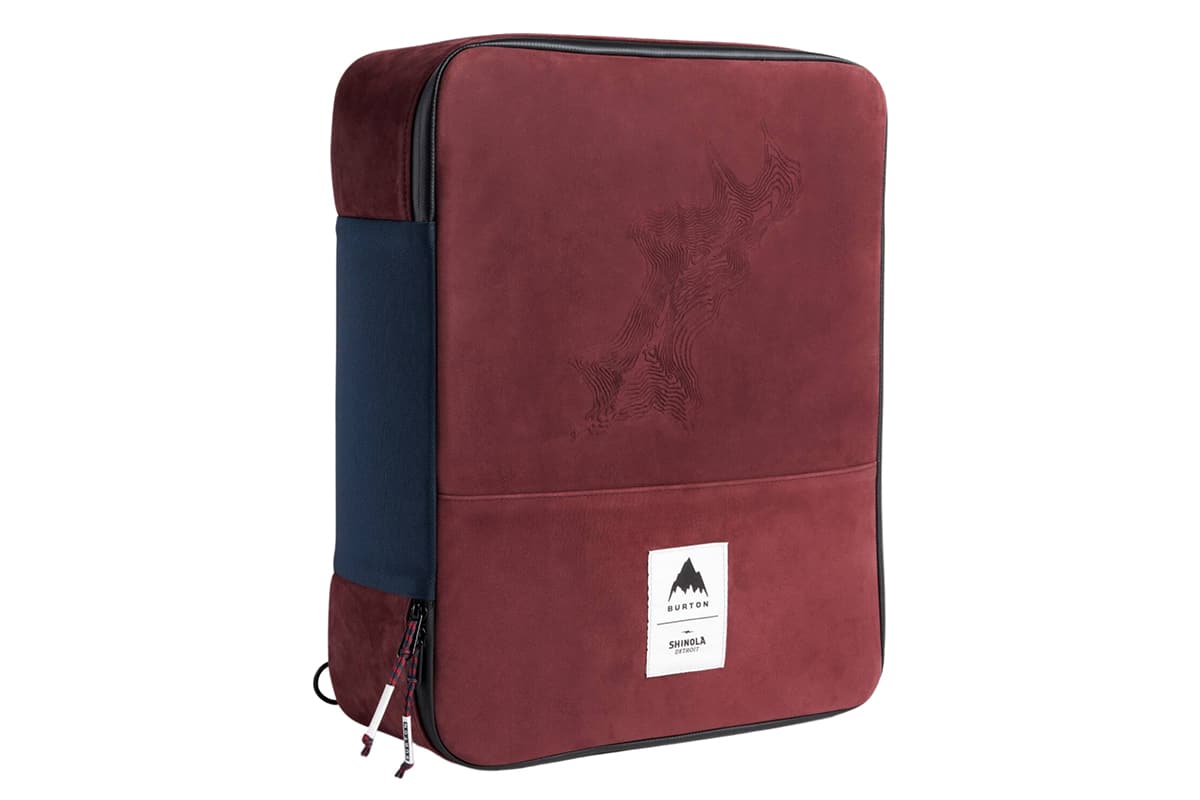 The collaboration between Burton and Shinola is a perfect example of how Jake made friends throughout his life. "Many years ago, Jake called me and said, 'There's a really cool guy who sits on the board at Burton and I want to get to know him better. He's into sports and I'm thinking of inviting him to a U of M game at the Big House on a Saturday and a Detroit Lions vs the New York Giants game the following Sunday,'" recalls Mike Cox, Jake's right-hand man.
"The really cool guy was Shinola Founder, Tom Kartsotis. And I believe that was Jake's first time visiting Detroit and the beginning of a wonderful friendship that carried beyond their business relationship. I am honored to be a part of this watch project, working with Jake's family and the Burton and Shinola teams to create this special tribute to Jake."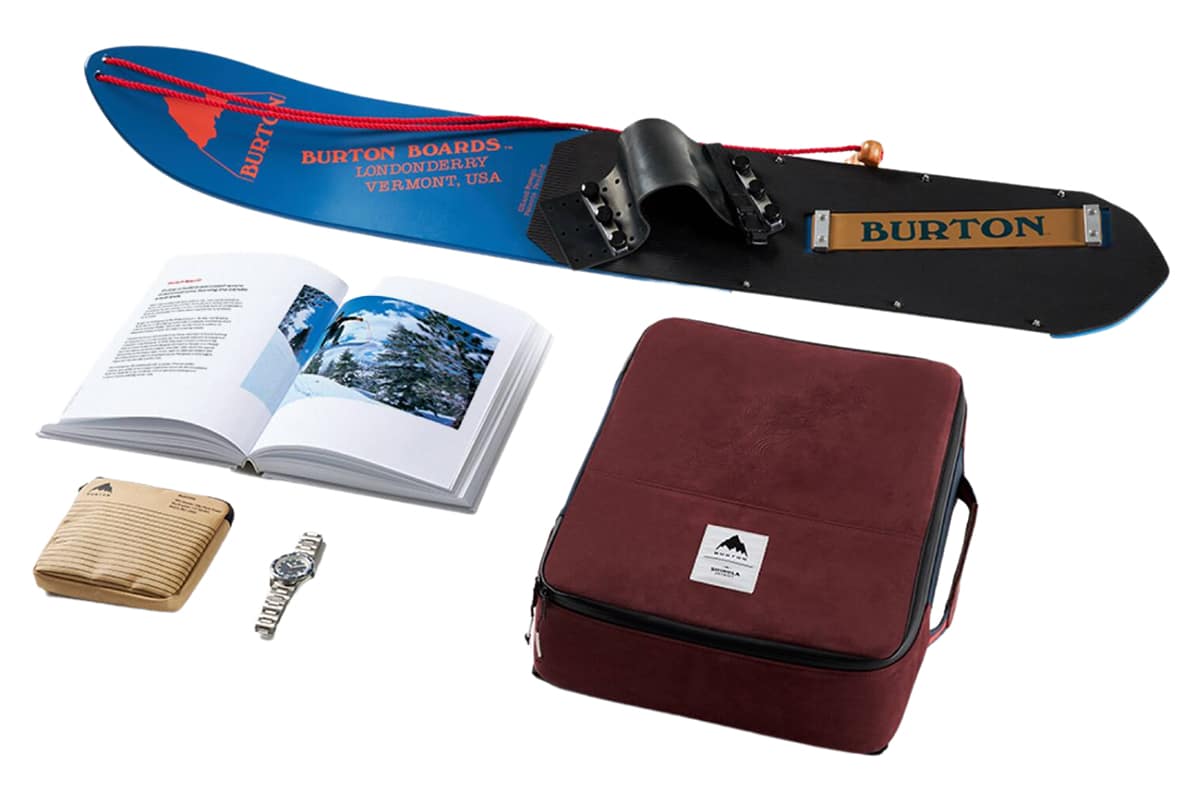 The gift set consists of a JBC Duck Watch—a fittingly rugged watch to commemorate a no-holds-barred life. The 42mm stainless steel case is covered with a sapphire crystal. The blue dial is adorned with red and white detailing, as well as the Burton logo. The case back features a 3D engraving of Jake on an early Burton snowboard.
Along with the watch, the set comes with a coffee table book titled 13: The Story of Jake Burton Carpenter. The book is replete with photos and stories from Jake's life. The book and watch come in a leather cooler backpack modelled after the carrying case that Jake made for carrying snowboard boots and beers. Finally, the kit also comes with a 1979 Burton Backhill board, the first production board that Burton ever made. As far as backstories of products and friendships go, this is one for the history books—and collector's shelves.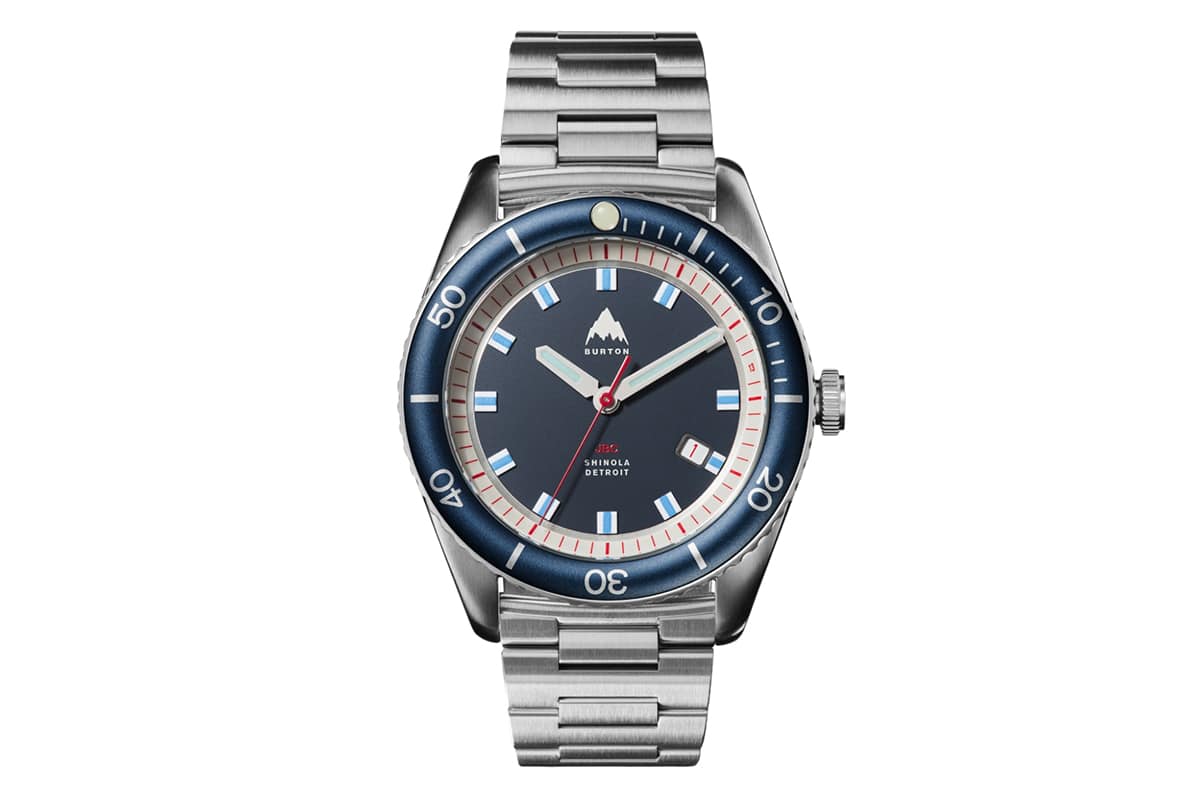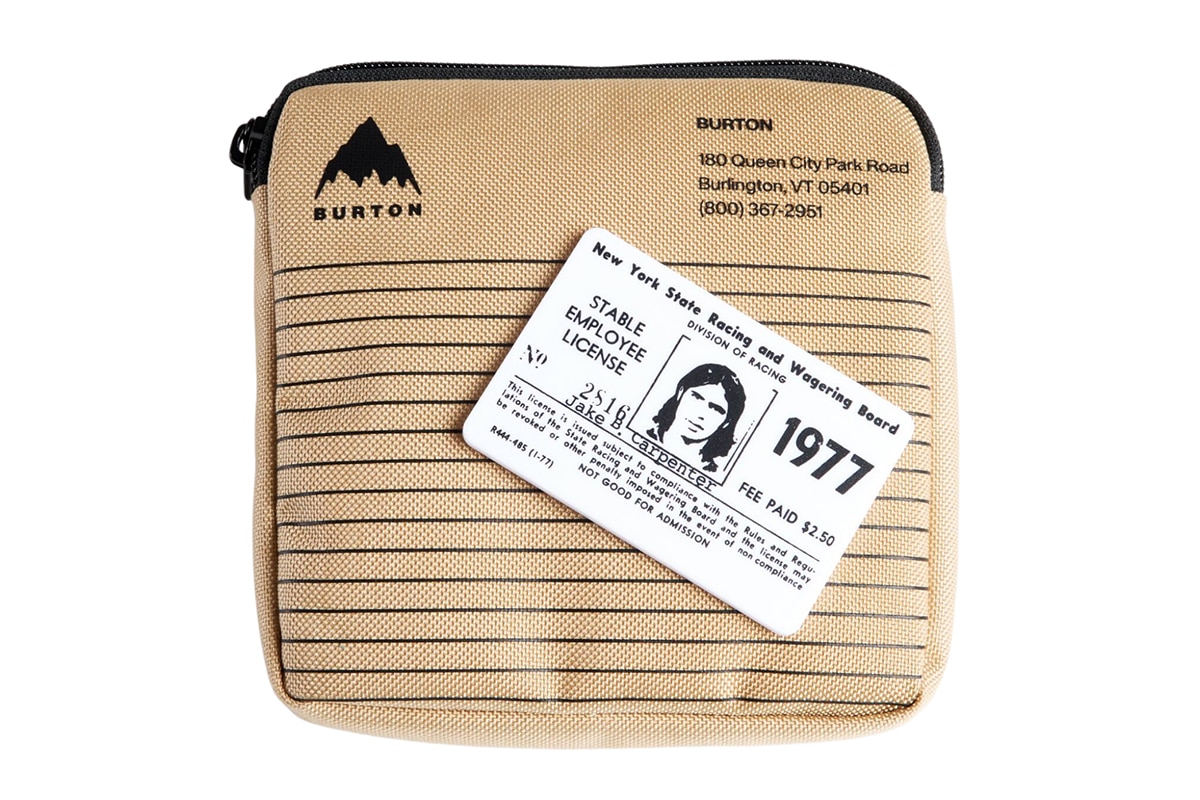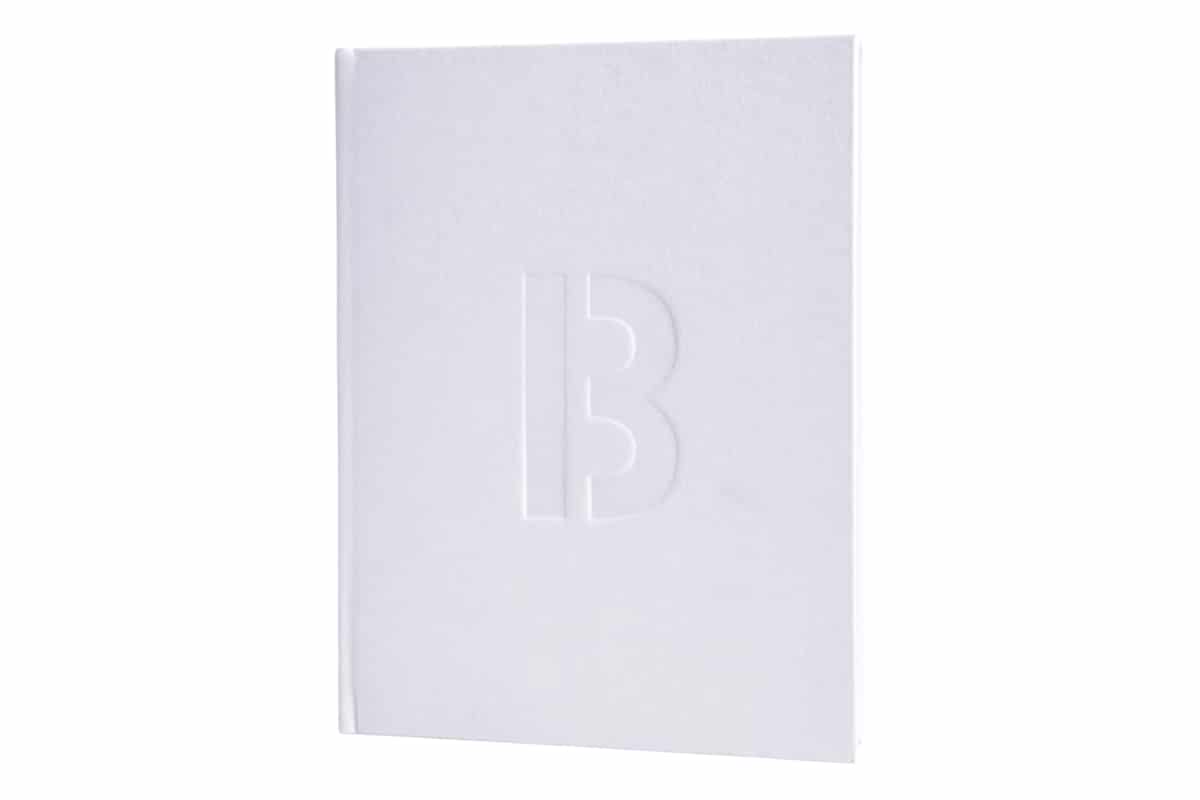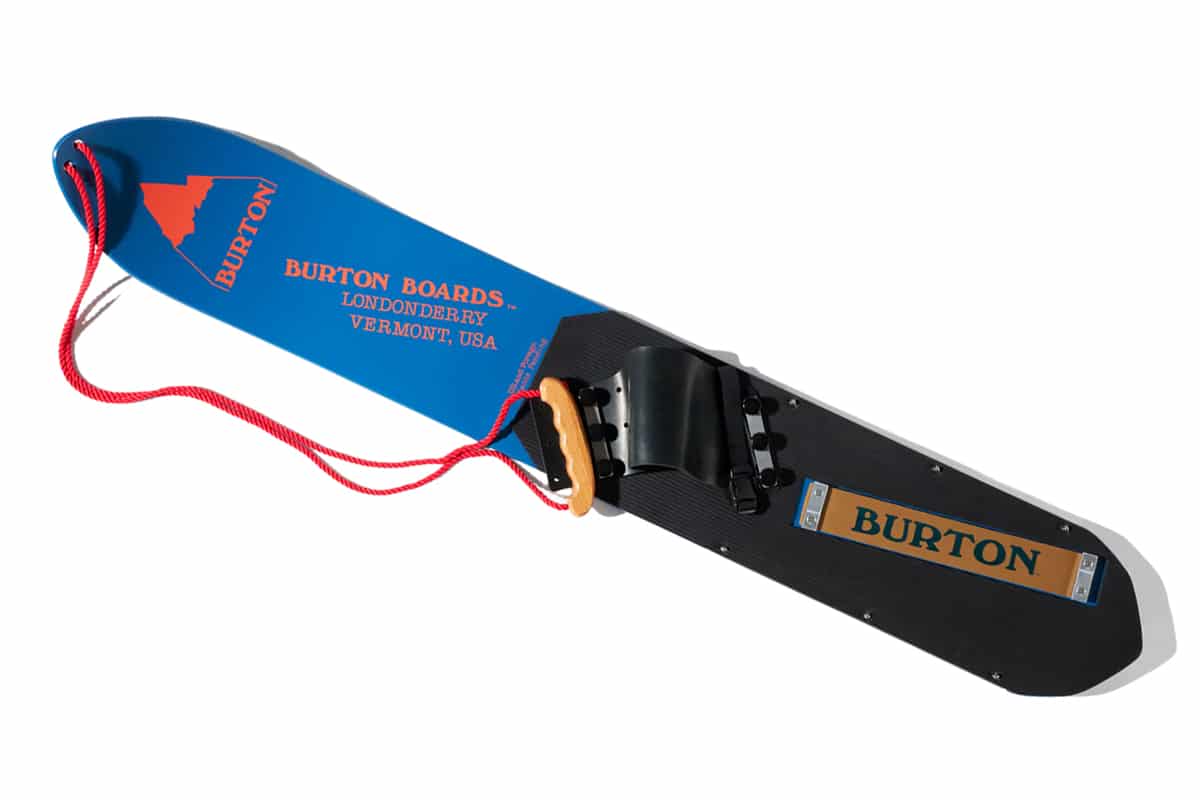 You'll also like:
DIY Kit to Build Your Own Electric Skateboard
Shinola's Harbor Monster is a Lighthouse in Watch Form
15 Best Beach Camping Spots in Victoria