Oakley's 2020 Snow Tech Outerwear Protects and Styles
Lifestyle label Oakley has launched its 2020 Snow Tech collection which features a great selection of winter warmers and protective gear for boosting confidence and style while shredding the slopes.
We're talking innovative snow pants, jackets, overalls, goggles, helmets and more with unique graphics and new colourways. There's also a great selection of classic hoodie designs perfect for making a seasonal statement when back at the lodge.
You'll also like
Oakley Joins the COVID-19 Fight with Kokoro Collection
Agog Sports' New Slopedeck Offers Skatepark Riding in the Snow
Escape to the Cedar Cabin in Thredbo Village this Ski Season
Oakley's snow apparel does exactly what it's designed to do: it keeps you dry, protects you from harsh conditions through bulk insulation and is engineered for performance thanks to the lightweight, breathable materials. The MOD1 snow helmet scores a radical refresh, taking inspiration from classic freestyle skate helmets. But don't worry; the helmet still feels very much like an Oakley snow icon.
The new 2020 collection adds two new styles of goggles—the Fall Line XL and Fall Line XM, adding extra large and medium-sized fits to the popular cylindrical goggles. We actually tested out the Fall Line and Oakley Flight Deck on a recent trip to Thredbo and were pleased with the results. However, it's the Flight Deck goggles that come in a clear favourite thanks to their shape that's inspired by the helmet visors of fighter pilots.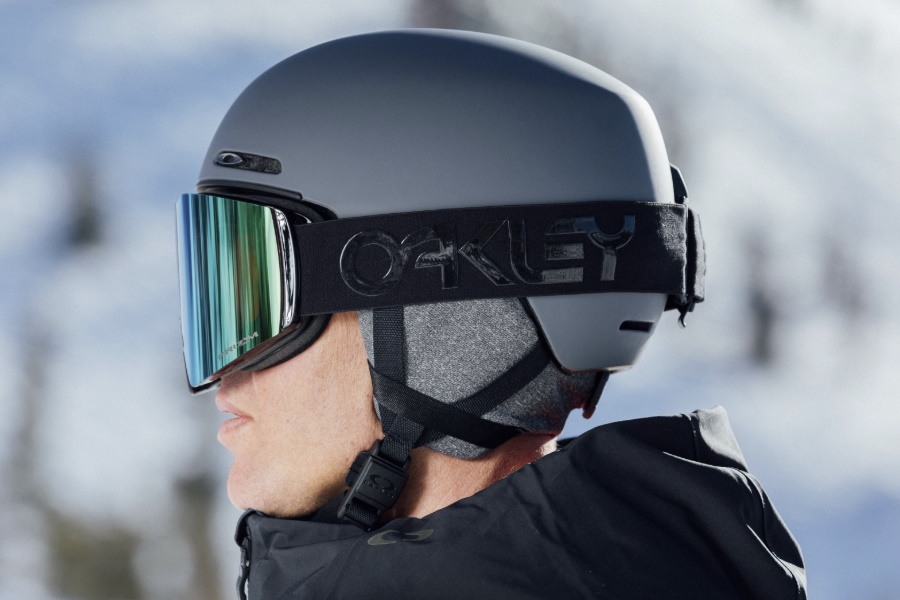 All new Oakley goggles include the brand's signature Prizm lens. Where ordinary sunglasses only dull brightness, Oakley's Prizm technology can also keep colours looking sharp. Oakley's Ridgelock Technology returns makes changing the lens quick and easy while still allowing for a complete seal to prevent the cold from penetrating the frame.
The Oakley 2020 Snow Tech collection is available now online via the link below and all good retailers that stock Oakley snow gear.
You'll also like
Oakley Joins the COVID-19 Fight with Kokoro Collection
Agog Sports' New Slopedeck Offers Skatepark Riding in the Snow
Escape to the Cedar Cabin in Thredbo Village this Ski Season