Top 9 Australian Ski Fields and Resorts
Winter will be here soon, but that doesn't mean you need to be cooped up inside with a blanket, awaiting summer's return – some of the most exciting holidays can be had in the wintertime! Whether it's your first time or your hundredth, you're bound to find your perfect winter holiday on this list of the top nine Australian ski fields and resorts.
---
You'll also like:
26 Best Australian Furniture Brands
11 Best Australian Men's Shoe Brands
15 Best Australian Watch Brands
---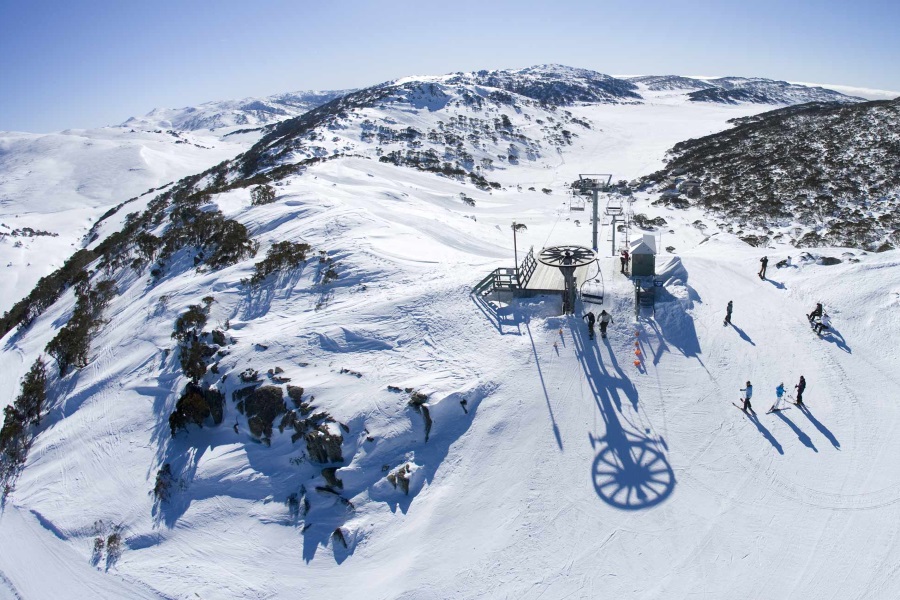 Charlotte Pass
Whether you're a total beginner or a seasoned skier, Charlotte Pass has something for everyone. This Australian ski field has some of the best snow in terms of both quality and coverage – which is no surprise considering that it is, after all, Australia's highest resort at 1765 metres. If you live in NSW, you're in luck, because this one is right in the heart of the NSW Snowy Mountains. There's plenty of accommodation available, including the Kosciuszko Chalet Hotel and several lodges. There's a massive range of activities on offer, including the Mount Stilwell Snow Experience and Night Skiing.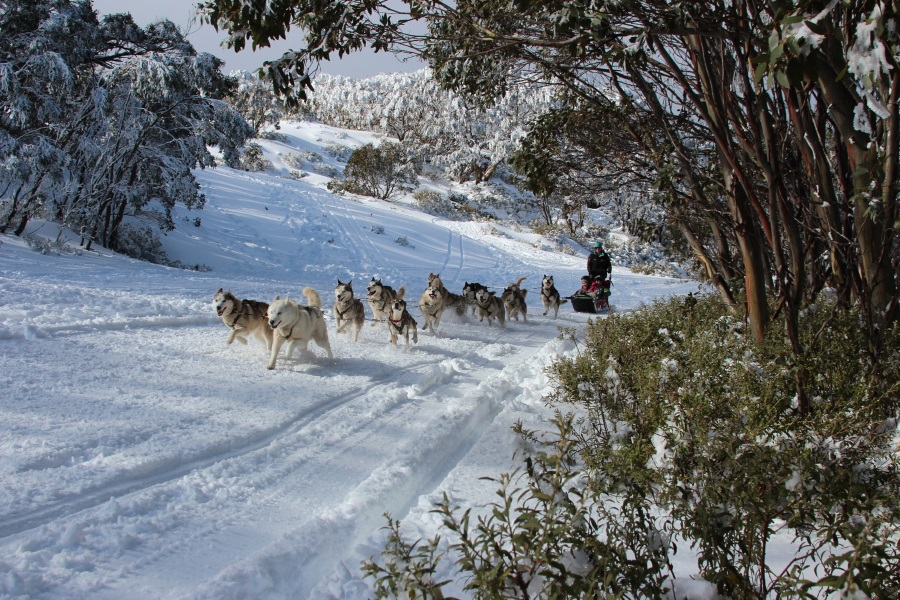 Dinner Plain
Located in the beautiful Victorian Alps and just a 10km drive from Mt Hotham, Dinner Plain is a family-friendly Australian ski resort that boasts the most affordable lift in Australia. It's the ideal place for beginners and kids to go on their first snow holiday; you can take a skiing lesson or try out your moves on the gentle Cobungra Platter Ski Slope. You can also have a go at a bunch of fun activities like snow tubing, cross-country skiing, tobogganing, and laser skirmish in the snow. The kids will love building snowmen and playing at Café Snow.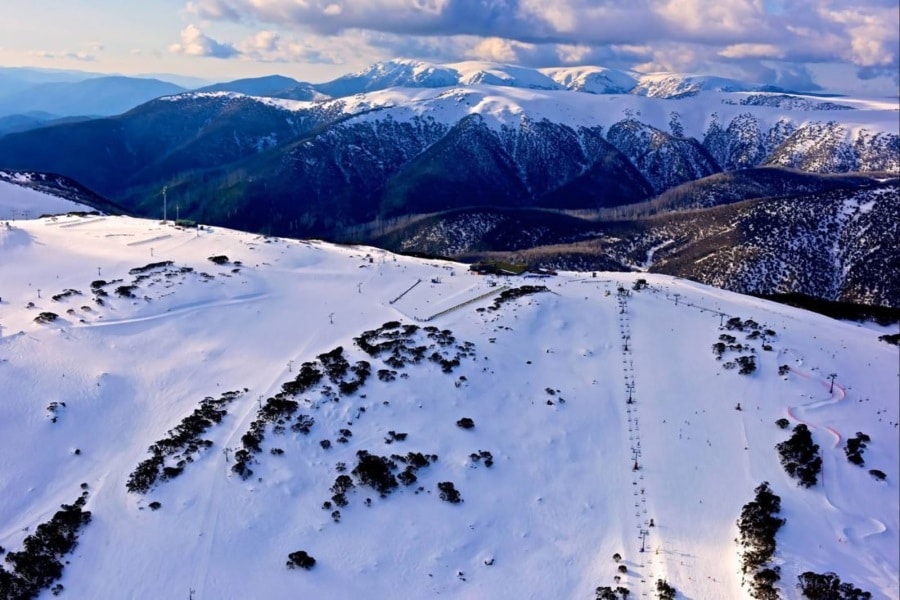 Falls Creek Alpine Resort
When winter sets in, Falls Creek transforms into a winter wonderland, becoming Victoria's largest skiing and snowboarding field. But you're not restricted to just skiing and snowboarding – there's also tobogganing and snow mobiles (for kids, too) plus a whole load of tours and events. But you don't have to wait for winter to enjoy this resort – even sans snow, there's a ton of stuff to do here, including cycling, mountain biking, hiking and even water activities. You can stay in the village for easy access to the snow, or book accommodation at the nearby Mount Beauty or Bogong Village.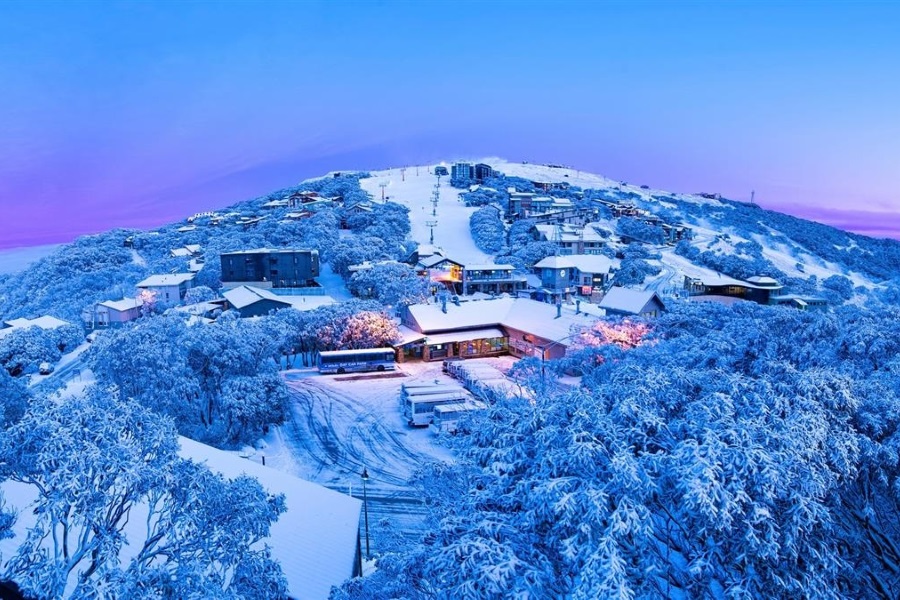 Mt. Buller
For Melbourne folk, it's only a three hour drive to get to Mt. Buller, where there's over 300 hectares on which you can ski or snowboard till your heart's content. There's a couple of great beginner's slopes at this popular Australian ski resort, while black runs like Chamois will keep the pros challenged. The kids will love the two toboggan parks, which even have their own snowmaking machine to ensure constant fun. With over 30 bars and restaurants to cater to all budgets and tastes, there will be plenty of opportunity to unwind and refresh after a day of snow play, as well as a day spa, cinema and more.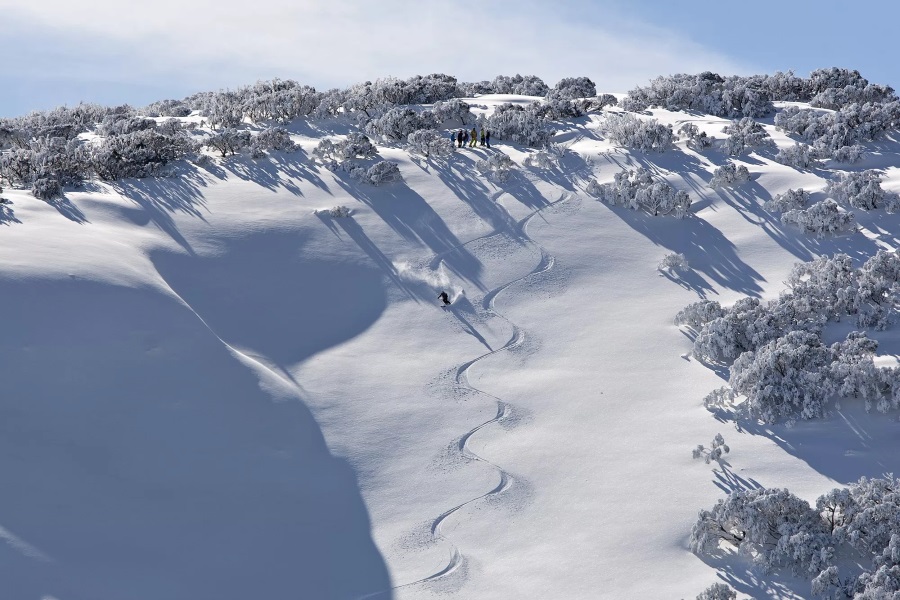 Mt. Hotham
Mt. Hotham is an Australian ski resort that offers amazing panoramic alpine views, fresh mountain air and a whole lot of adventure. In fact, it's Australia's highest alpine village – what better place to escape the big smoke? With over 500 staff members to help ensure that your visit is a great one, the customer service at Mt. Hotham is some of the best in the country. Finding somewhere to stay the night won't be an issue either, with over 7000 beds across Hotham and Dinner Plain to choose from, including self-contained apartments, chalets, lodges or motels.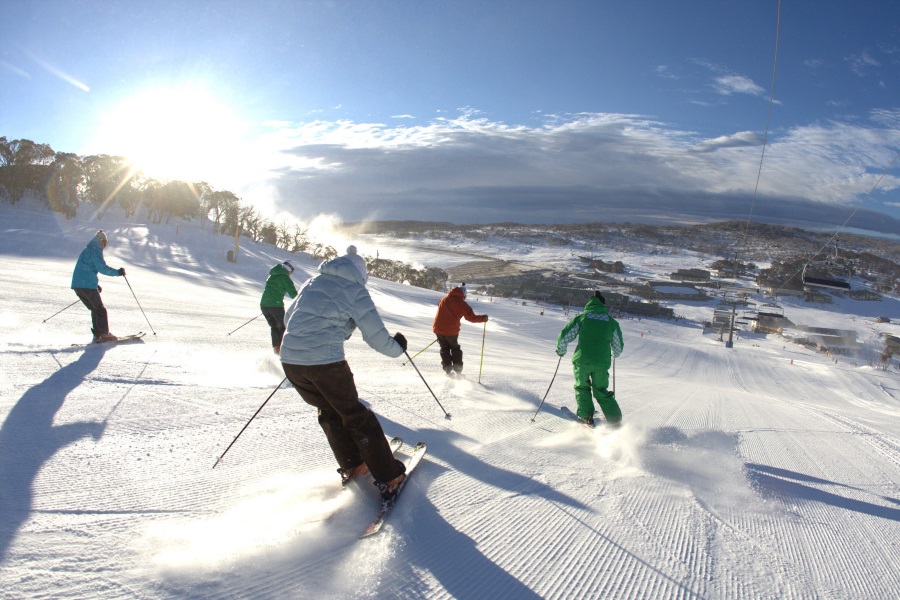 Perisher
Perisher is an Australian ski resort that most of us have already heard of, and little wonder given that it's Australia's most popular snow holiday destination and the largest in the southern hemisphere. Set within Kosciuszko National Park in NSW, Perisher has 47 lifts and four resort areas, including Perisher Valley, Guthega, Blue Cow and Smiggen Holes. Perisher offers everything you could possibly want during a snow holiday, including over-snow transport, snowboard and ski hire, snowsports schools and shops, restaurants, cafes, bars, childcare, police and a medical centre. You can opt to stay at one of the many hotels, or in self-contained apartments.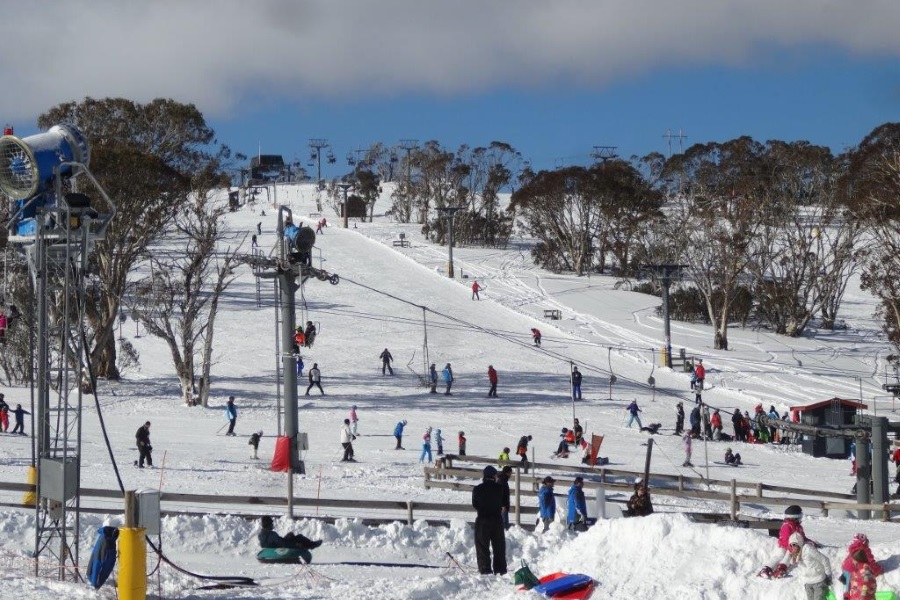 Selwyn Snowfields
Selwyn Snowfields is a small, picturesque Australian ski resort with some of the most consistent snow coverage in the NSW Snowy Mountains. Whether you decide to slip on the skis or simply have a play in the snow, there are activities to suit all skill levels. With its array of natural attractions like the majestic snow gums and the amazing Yarrangobilly Caves, Mount Selwyn is sure to impress nature-lovers. There's even a thermal pool near the limestone caves where you can warm up in the naturally heated spring waters. During the warmer months, you can enjoy horse riding, bushwalking and mountain biking.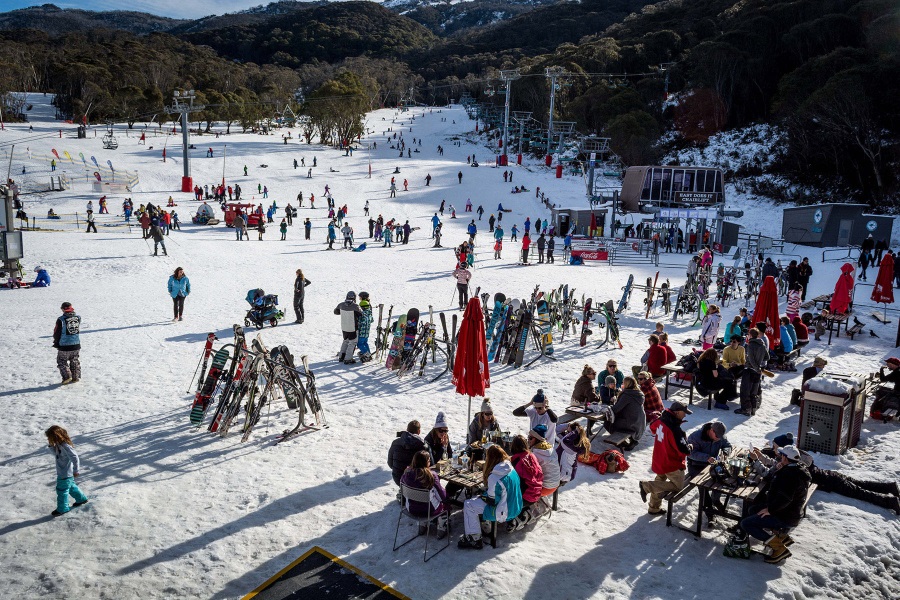 Thredbo Alpine Resort
Thredbo is one of Australia's top ski resorts; it attracts visitors throughout the year thanks to its stunning scenery and wide range of activities. Situated in the heart of Kosciuszko National Park, the resort is home to the iconic Thredbo Alpine Hotel, which is both cosy and luxurious. Thredbo's winter season lasts up to 18 weeks with an average snowfall of two metres, and boasts Australia's longest ski runs and largest beginners' area, so there's plenty of fun to be had for all levels of ability. It's not just a winter destination though – Thredbo also offers some of the best mountain bike and hiking trails, plus a range of leisure facilities and music and culture festivals all year-round.
---
You'll also like:
26 Best Australian Furniture Brands
11 Best Australian Men's Shoe Brands
15 Best Australian Watch Brands
---