This Smokeless Fire Pit Will Make Your Father's Day
Father's Day is right around the corner in the USA and we have just the gift for Dad. Strategically engineered and perfectly portable, Solo Stove Bonfire uses a Signature 360-degree Airflow Design to deliver maximum burn efficiency. Even as those mesmerising flames reach upward toward the sky, they generate wondrously low levels of smoke. This is a true win/win scenario for anyone who relishes the bonfire experience but would prefer not to stink up their clothes or inhale toxins. Use it in the yard or take it on camping trips and expect this thing to last (hence its lifetime guarantee).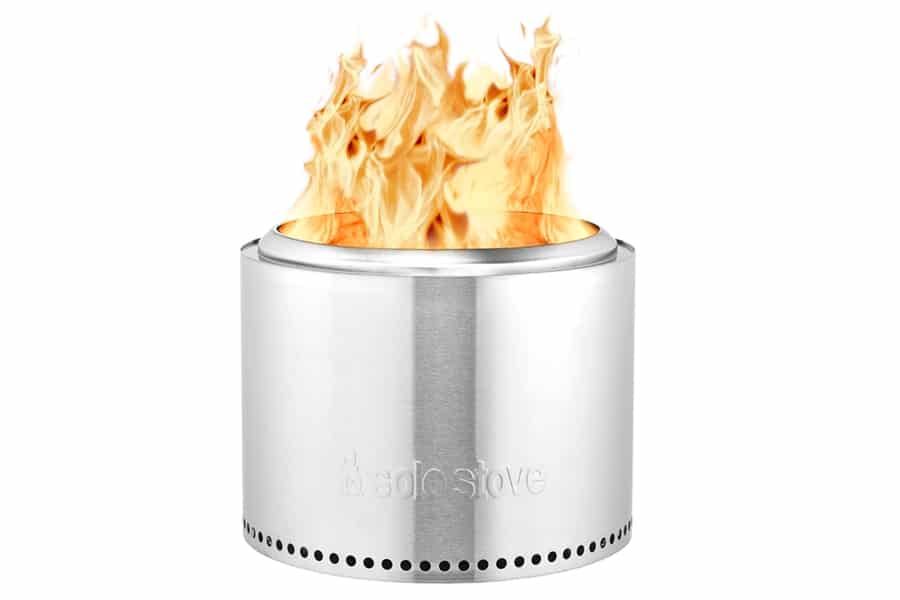 We scored a Solo Stove Bonfire for ourselves and it definitely lives up to the hype. Crafted from high-grade stainless steel, the product is equal parts durable and efficient. It weighs a mere 20 pounds and features enough room to hold wood logs up to 16″ long. Setting it up is basically as easy as taking it out of the box, setting aside the nested flame ring, lighting your fire, putting the ring back on top, and then adding more wood until you've filled the burn chamber.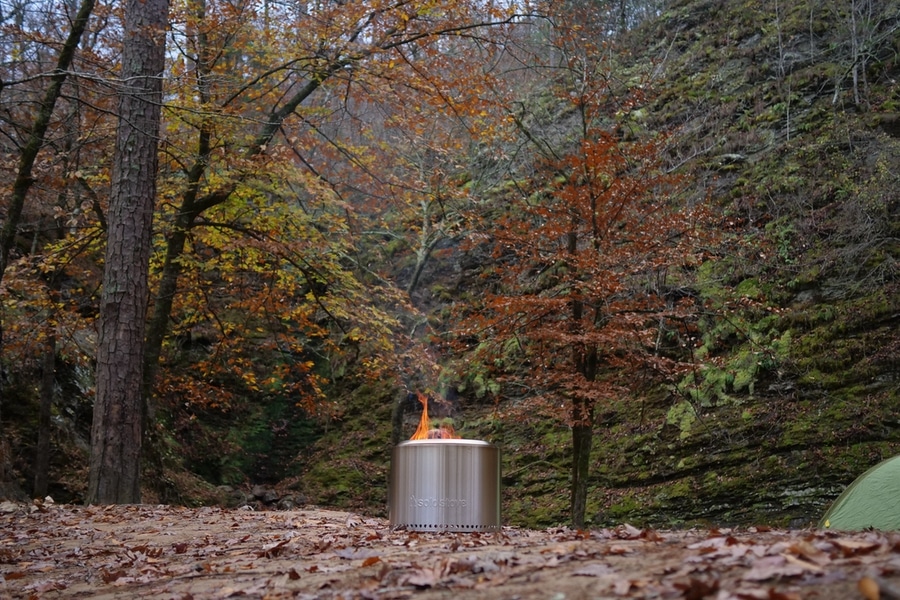 All that's left to do is sit back, relax, and enjoy the warmth and visual splendour of dancing flames, minus the excessive smoke. Once the fire burns out, let the pit cool down before dumping the ash. Keep the product indoors for storage or consider buying Solo Stove Shelter, i.e. a cover that's sold separately. And that's pretty much everything you need to know about using this wildly popular fire pit over and over again.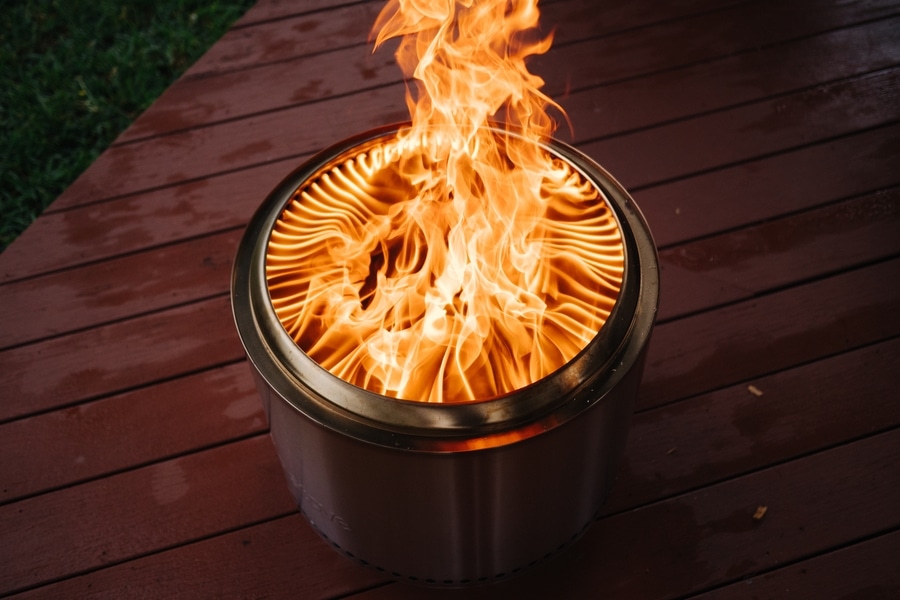 Here's how Solo Stove Bonfire actually works:
Hot air gets pulled through bottom vent holes, helping fuel the fire at its base while also channelling pre-heated air through additional vent holes at the top to create an incredible secondary burn.
A built-in ashpan catches loose or falling ash to prevent clogs and doubles as a heat barrier between the fire and the ground.
A precision base plate allows oxygen to flow directly onto the underlying embers, thereby helping to burn biofuel both faster and hotter while reducing the build-up of spent ash.
The removable fire ring sits securely on the top and keeps the flames centred during use.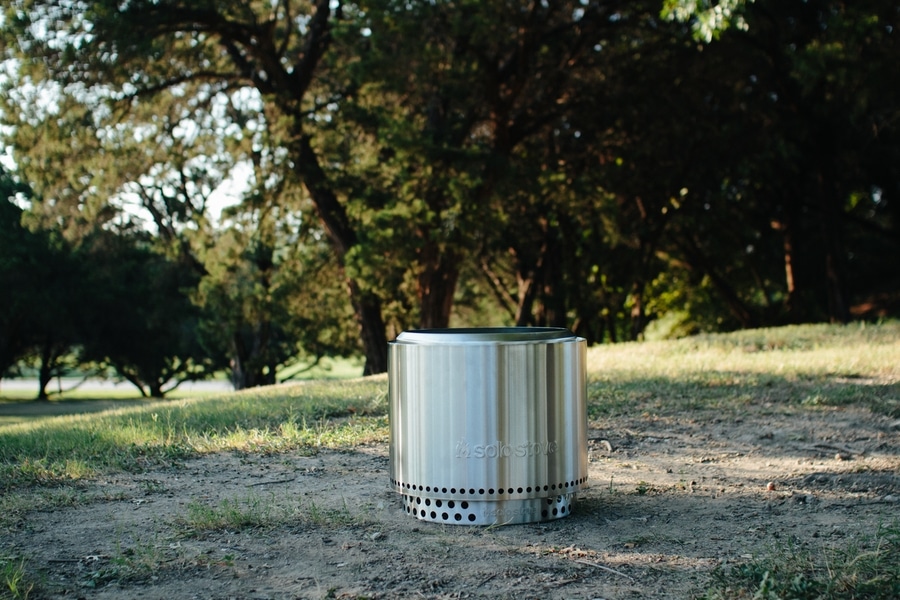 Due to the recent pandemic and its vicarious effects, fathers across the planet have redirected their attention onto things like backyard get-togethers, landscaping, and interior design. Should your own dad be part of this ever-growing trend, then Solo Stove Bonfire will make for the ideal addition to his outdoor arsenal. It's durable, efficient, easy to clean, backed by a lifetime guarantee, and designed to yield the lowest amount of ash and smoke. Plus, who the heck doesn't like bonfires?