Stay Hidden in Heimplanet's Black Cairo Camo Cave Tent
Heimplanet could call a lot of attention to their Cave tent. It's an inflatable tent that has become a bit of an icon in the world of outdoor gear. But rather than making a big deal out of things, Heimplanet is going for a more muted approach. The newly available limited edition Black Cairo Camo Cave Tent looks to blend right in with the surroundings. While it does a great job of camouflaging itself, this is one tent that's going to attract even more attention than it ever has before.
You'll also like:
12 Best Swag Tents for Camping
Decathlon's 2 Seconds Easy Tent Says it All
Autohome's Roof Tent Fits the Defender 110 Perfectly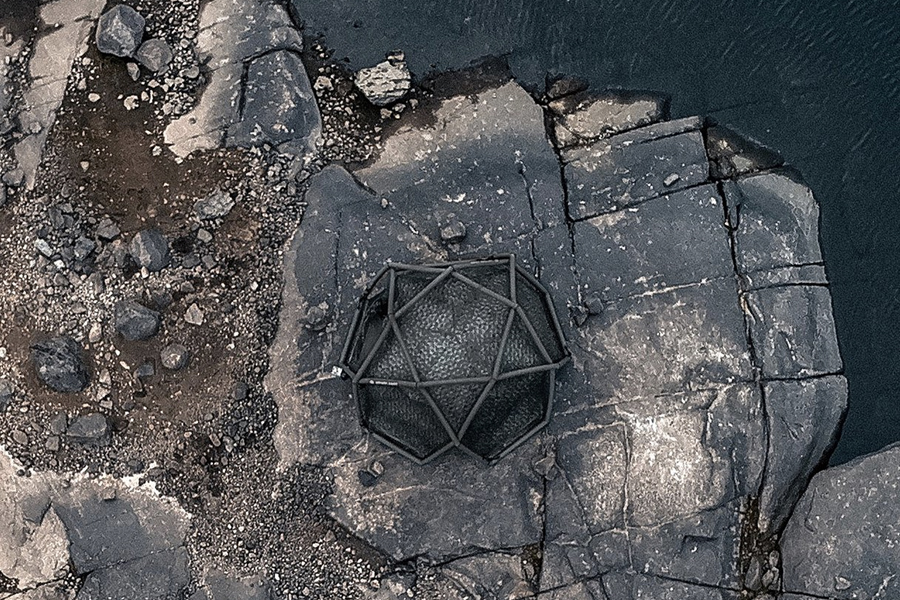 Cave tents feature an exoskeleton that inflates into a geodesic dome to provide the structure of the tent. It takes less than a minute to inflate the structure with a pump, and should part of the system get damaged, you can isolate the area and still have continued stability while you repair the damage. Heimplanet uses Ripstop Polyester for the outer flysheet which is waterproof to protect the inner tent from the weather. That inner tent is made of breathable Ripstop Nylon and features a plethora of storage compartments. A vestibule provides an area for storing smaller items that you don't want to bring inside, like your hoes. Inside the inner tent, there's a gear loft to keep things up and out of the way. You can put your lamp in the gear loft and the ten will diffuse the light for a better ambience.
The new limited edition features a mottle black diamond design that mimics the shapes of the geodesic dome but also helps the tent to blend into its surroundings, especially at night. The pattern for the camo was inspired by the streets of Egypt's capital, Cairo. The streets in the mid-20th century featured uniquely shaped tiles. The limited-edition Black Cairo Camo Cave tent is available on Heimplanet's website for USD$750. It can try to blend in as much as it wants, but this tent will garner a lot of attention, which means it will disappear from shelves long before it has a chance to hide.
You'll also like:
12 Best Swag Tents for Camping
Decathlon's 2 Seconds Easy Tent Says it All
Autohome's Roof Tent Fits the Defender 110 Perfectly