$100 Million Surf Park Could Be Coming to Melbourne
Move over Wet n Wild, and forget about controlling the action at Jamberoo because Pellicano's AUD$100 million SurfnPlay Aqua Park could be about to take over Melbourne's south-east as the premier destination for Australian summers.
You'll Also Like:
Victoria is Building the Biggest Battery in the Southern Hemisphere
A $200M Winter Sports Wonderland Could Be Opening in Western Sydney
New South Wales is Opening Its Borders to Victoria on November 23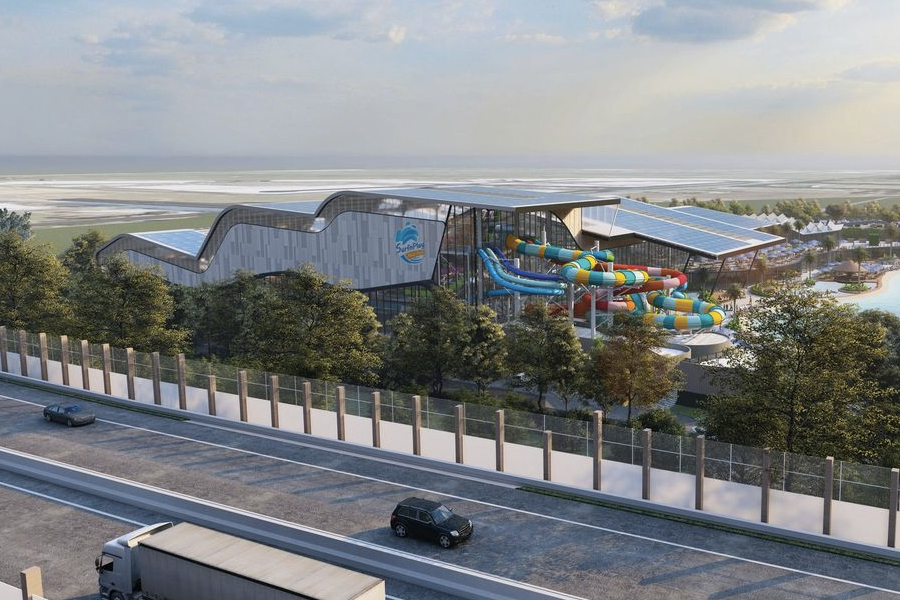 First proposed for the City of Kingston in March 2019, back when it was still called Zagame's Wild Water Park, the new park will boast a state-of-the-art surf park capable of delivering six waves every minute, with some upwards of six feet in size. The all-year-round water park will feature nearly 5,500sqm of solar panels on the roof of the indoor complex.
When completed, the SurfnPlay waterpark will be the largest indoor/outdoor water park in the Southern Hemisphere. Occupying an outdoor space previously slated for more "passive recreation," instead, we're getting a water park where the main surfing area will send out waves every eight seconds.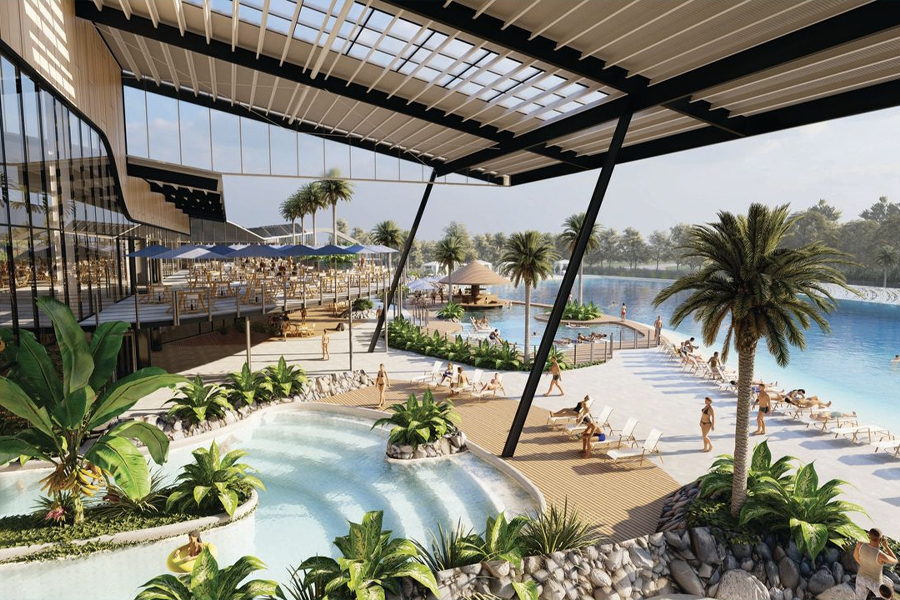 Made possible by some exciting new technology from WhiteWater West – a world-leader in surf park gizmos – Pellicano managing director Nando Pellicano said the park would be "the second in the world to offer this unbelievable technology," with the first built in Paris.
The last 18-months have seen the privately-opened developer working through critical aspects of the project with Melbourne Water and VicRoads, with both parties reaching an agreement "in principle," following a "more scientific" approach by Pellicano. "We have been a lot more scientific about how we approached the built-form, and only put the height where it was needed, while still maintaining an architecturally impressive building."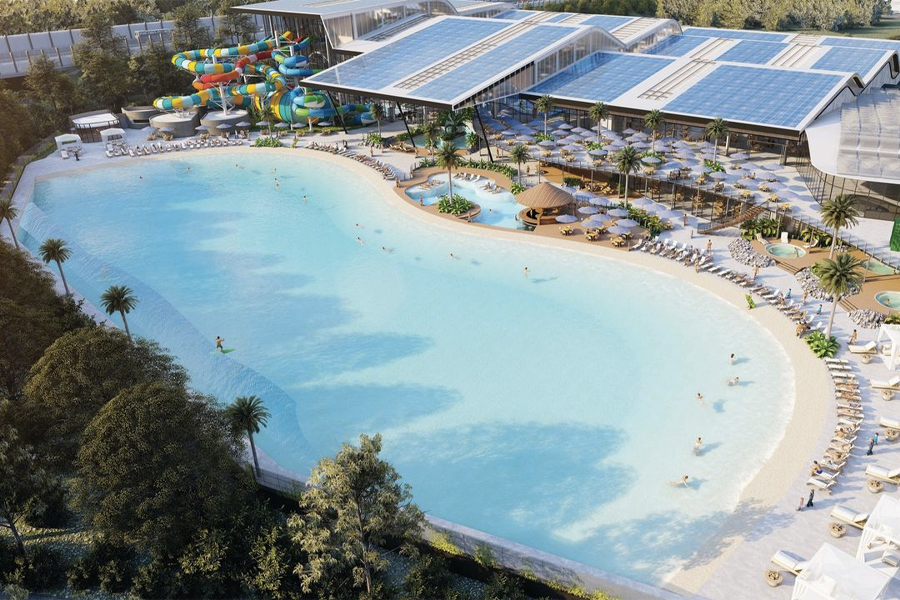 Design changes include a 25 per cent increase in landscaping and double the number of solar panels as before. Once approved, the development will take over three hectares of space made up of indoor pools and an outside area that includes a man-made beach. Just in case St. Kilda Beach was a little too far away.
If the City of Kingston says yes, construction could kick off within 12-months of approval, so fingers crossed we get it by 2022.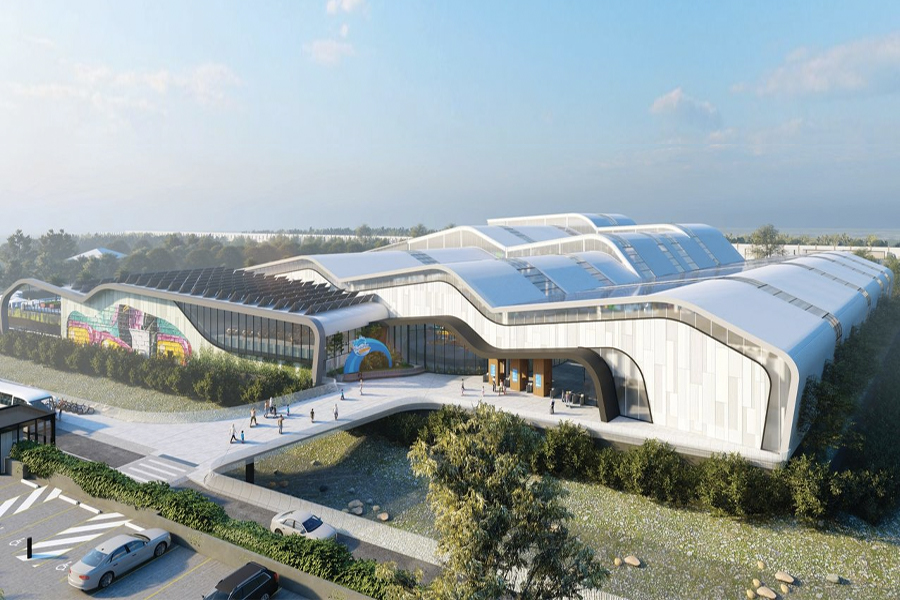 You'll Also Like:
Victoria is Building the Biggest Battery in the Southern Hemisphere
A $200M Winter Sports Wonderland Could Be Opening in Western Sydney
New South Wales is Opening Its Borders to Victoria on November 23