Big Wave Surfer Tames Record-Breaking 22-Metre Monster
Some people just have a deathwish. Brazillian big-wave surfer Maya Gabeira has broken her own world-record by taming a monster 73.5-foot (22.4-metre) monster at the WSL Nazare Tow Surfing Challenge event in Praia do Norte, Portugal. The giant dwarfed her previous record for the largest wave surfed by a female, set back in 2018 by over five feet.
You'll also like:
Former Marine Holds 8 Hour Plank to Smash World Record
Watch The Mountain From Game of Thrones Deadlift 501kg to Break World Record
UMaine Sets Guinness World Records by 3D Printing a Boat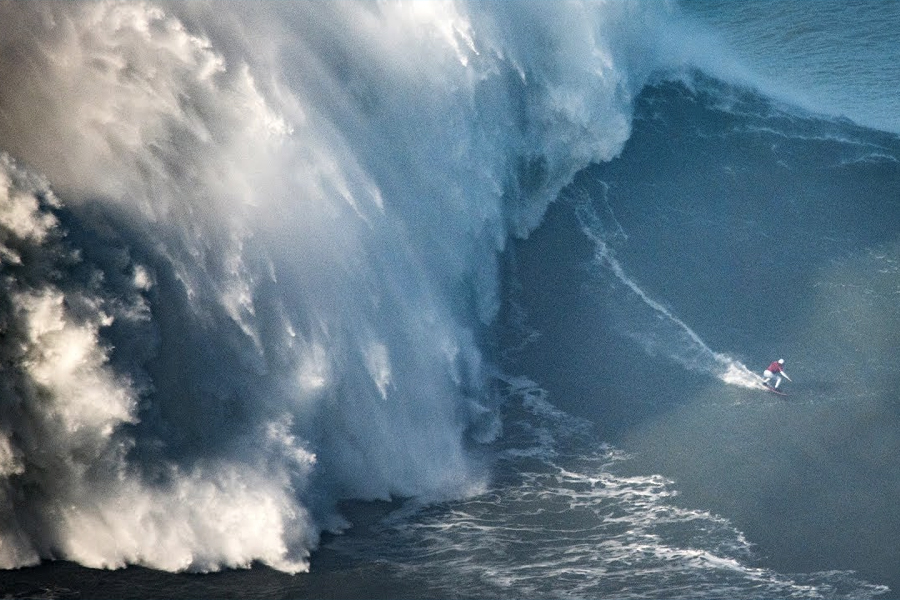 Heading out in the deepest waters, Gabriel was faced with a wall of ocean and took up the challenge. Risking life and limb, the Brazillian went toe to toe against the beast and came out on top. The World Surf League announced Gabeira was the winner of the cbdMD XXL Biggest Wave Award after catching this year's massive wave, and she was also presented with the Red Bull Big Wave Award.
In addition to the win, Guinness World Records was on-hand to officially crown Gabeira with the new record. "I always look forward to hearing updates on this record from the World Surf League, as the surfers never fail to wow us with their fearless conquering of these incredible skyscraper-sized waves," Guinness World Records editor in chief, Craig Glenday said. "This year's footage is more heart-stopping than ever, so congratulations to Maya on the epic result."
You'll also like:
Former Marine Holds 8 Hour Plank to Smash World Record
Watch The Mountain From Game of Thrones Deadlift 501kg to Break World Record
UMaine Sets Guinness World Records by 3D Printing a Boat