Flatrock Wetsuits is Your Friendly Neighbourhood Surf Brand
Use code MOM10 for 10% off all orders 'til May 9, 2019
The colder months are upon us. If you plan on surfing through the winter, you're going to need a wetsuit, and there's no reason why you shouldn't be decked out in one of the best available.
Flatrock Wetsuits is an Aussie brand that believes the big surf brands have lost touch with the local surf communities. Based in Bronte Beach, Sydney, the Flatrock team are surfers themselves, using their knowledge and experience to perfect the wetsuit top and ensure that you'll be the most comfortable surfer in the line-up.
The first wetsuit top collection, aptly named Bronte, is made using 1.5mm ultraflex premium Japanese neoprene that feels like a second skin and frees up arm mobility to give you the full range of motion when paddling.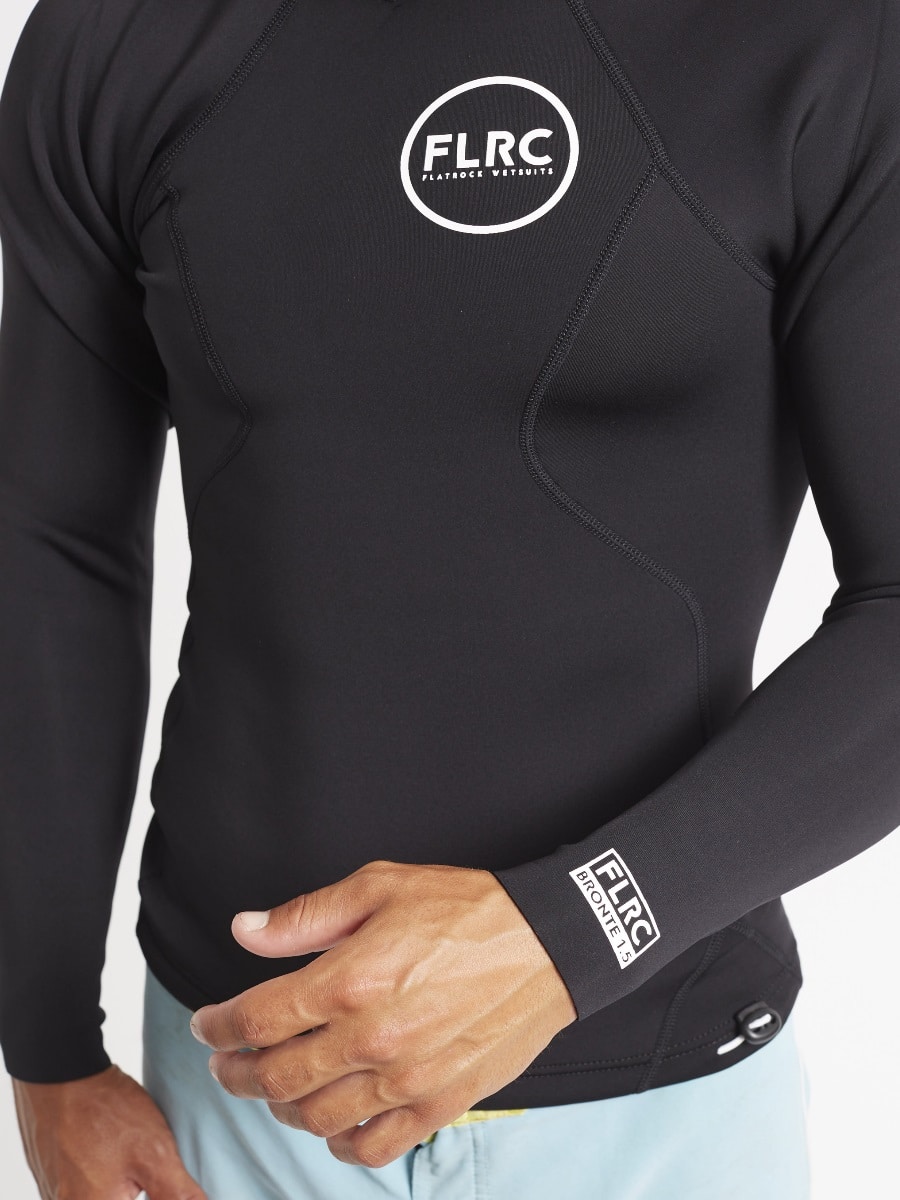 The lightweight material regulates body temperature so you won't overheat. Plus, a toggle system allows you to adjust the tightness of the wetsuit around the waist ensuring minimal water entry when duck diving.
The Bronte wetsuit top is available now in black with either a blue or white Flatrock Wetsuits logo on the chest, neck and wrist. A Bronte top will set you back $149.95 AUD. If you want to wear the Flatrock brand off the beach, you can grab a white Shucka Tee with logo on the front and surfing rock art on the back.
All wetsuit tops include a 12-month warranty, and because the Flatrock guys care about the environment, for every wetsuit sold, a tree is planted on your behalf.
Man of Many readers can take advantage of an exclusive offer by using the code MOM10 for 10% off all orders through 'til May 9, 2019. If the code expires before you get around to ordering, join the Flatrock Wetsuits mailing list for 10% off your first order.