Fliteboard Series 2 'Revolutionises' the eFoil Game
Sometimes you just know. Like how Fliteboard founder David Trewern knew his company would soon revolutionise water sports. Heralding from Byron-Bay, Fliteboard is an emission-free, wake free and virtually silent watercraft that can travel at speeds of up to 45 kilometres per hour. Revolutionising the way you think of surfing and kiteboarding, Fliteboard Series 2 ushers in a new environmentally friendly watercraft category. Achieving global acclaim and creating an ever-growing fan club, the Fliteboard Series 2 offers freedom "like nothing else."
You'll Also Like:
Wisemans Surf Lodge's Giant Wave Pool and Luxury Resort is Coming to Sydney in 2022
Officials Ban Big Wave Surfing at Nazaré, Portugal
$100 Million Surf Park Could Be Coming to Melbourne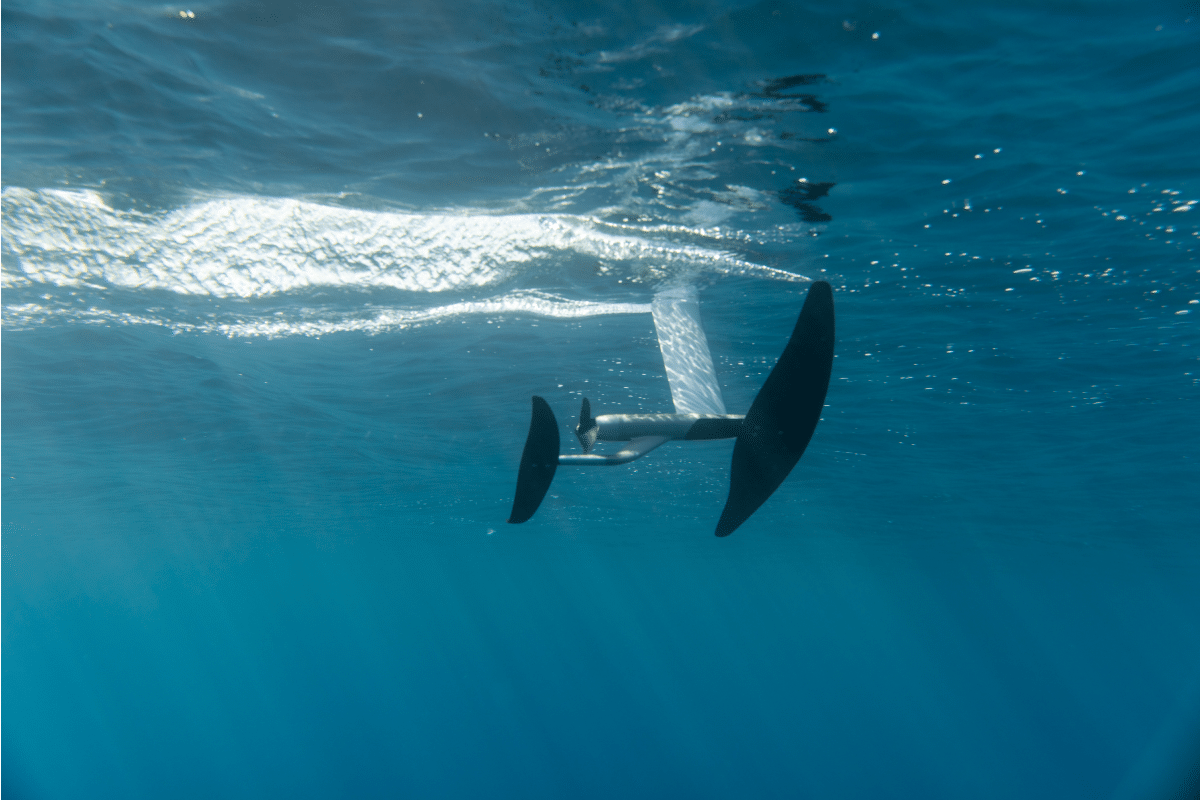 Delivering emission-free rides at speeds of up to 45 kilometres per hour, the Fliteboard Series 2 is a revolutionary new form of watercraft that slaps an electric motor to a foiling kiteboard and says, have fun! Its inception came following a kite foiling event in 2016 by Trewern. Winning the 'Most Innovative New Product' at the Australian Marine Industry Export Awards, the "self-propelled, electric-powered flying surfboard" David described was made into a reality.
First shipping out in June 2018, the very first version of the eFoil was first upgraded in April 2020 with the Flite App, giving riders what is essentially a Fitbit for your Fliteboard. With the Flite App, riders could measure performance statistics such as distance, speed, roll, pitch, power and battery statistics, even replay and share their ride using GPS Flite Track. And yet, the best was yet to come.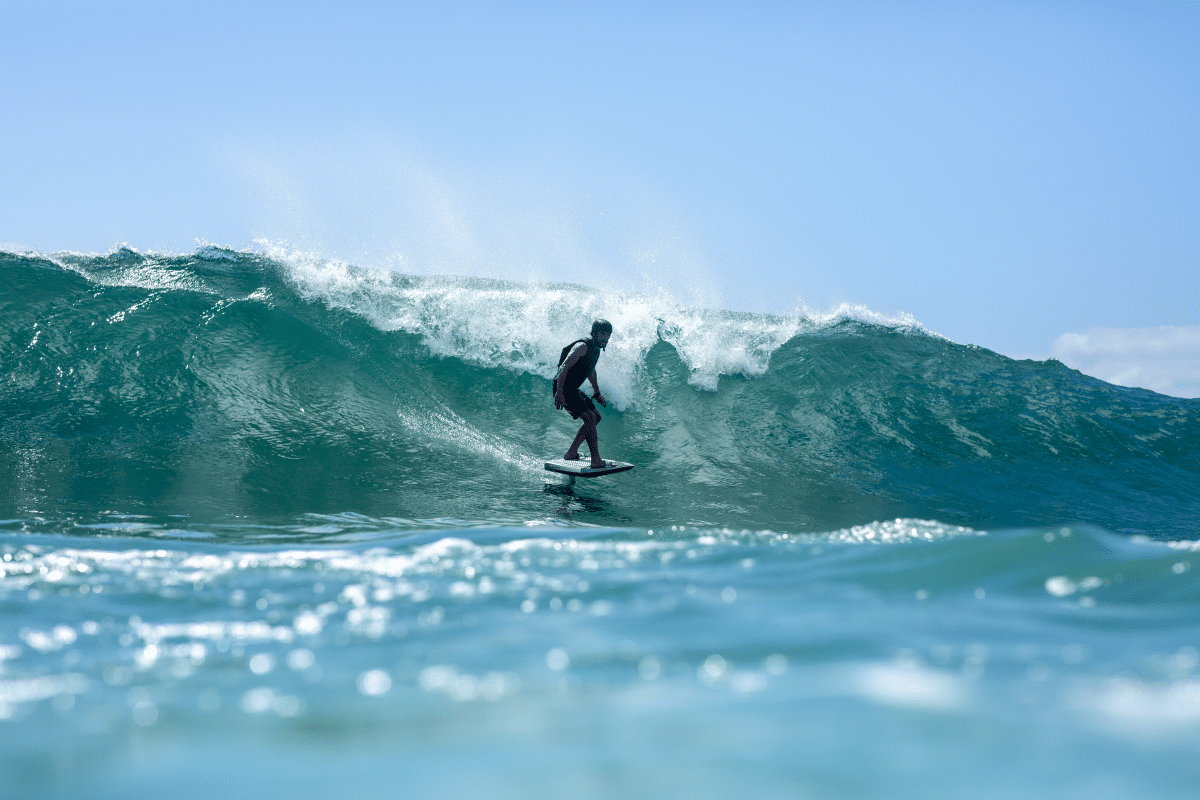 In 2021, the Series 2 Fliteboard arrives with new electronics and an entirely new connection concept. Operated by a hand-held Bluetooth remote that controls the speed of True Glide, a free-spinning propeller with a one-way bearing, you can ride even when there's no swell. Powering off-wave rides, it's a fantastic choice for lakes and rivers and could give water skiing a run for its money.
"Within the first few seconds, I knew this product was something extraordinary," Trewern commented. "Fliteboarding feels like flying, providing a whisper-quiet, emission-free ride at speeds of up to 45 kilometres per hour without leaving a trace of pollution insight. The freedom was like nothing else, and we know straight away that Fliteboard would soon revolutionise water sports."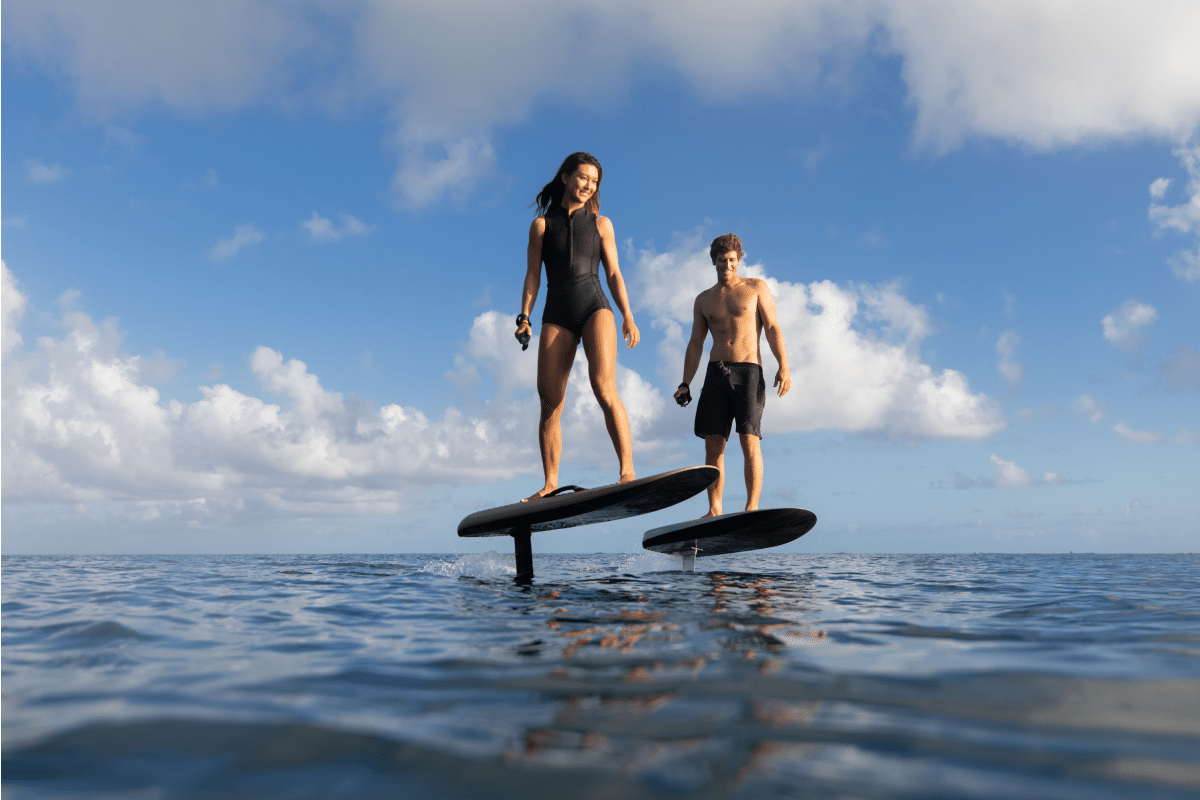 Featuring Fliteboards for every kind of rider, beginners can try out the inflatable AIR, while other more experienced riders can choose between the PRO and the all-new ULTRA Fliteboard – the world's smallest eFoil designed for advanced riders looking to push the limits. Hoping to try it soon, Olympic Gold Medalist Tom Slingsby said, "the foils are more advanced with their surface piercing technology, alongside an improved engine with its one-way clutch system for a more effective ride."
Having first started in 2010, he encourages anyone interested to check out one of the many Fliteschool locations teaching the art of Fliteboarding. With a legion of instructors worldwide, no matter where you are, you can jump on board this revolutionary new form of watercraft. See you there.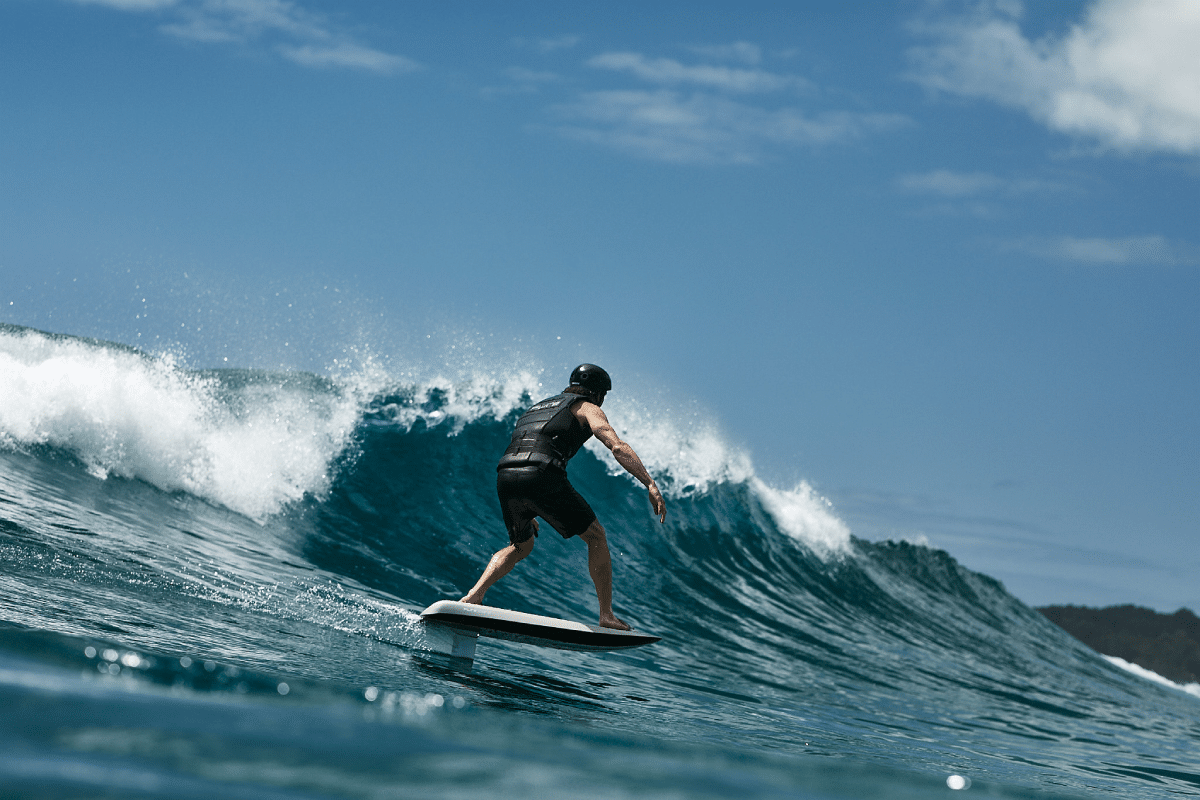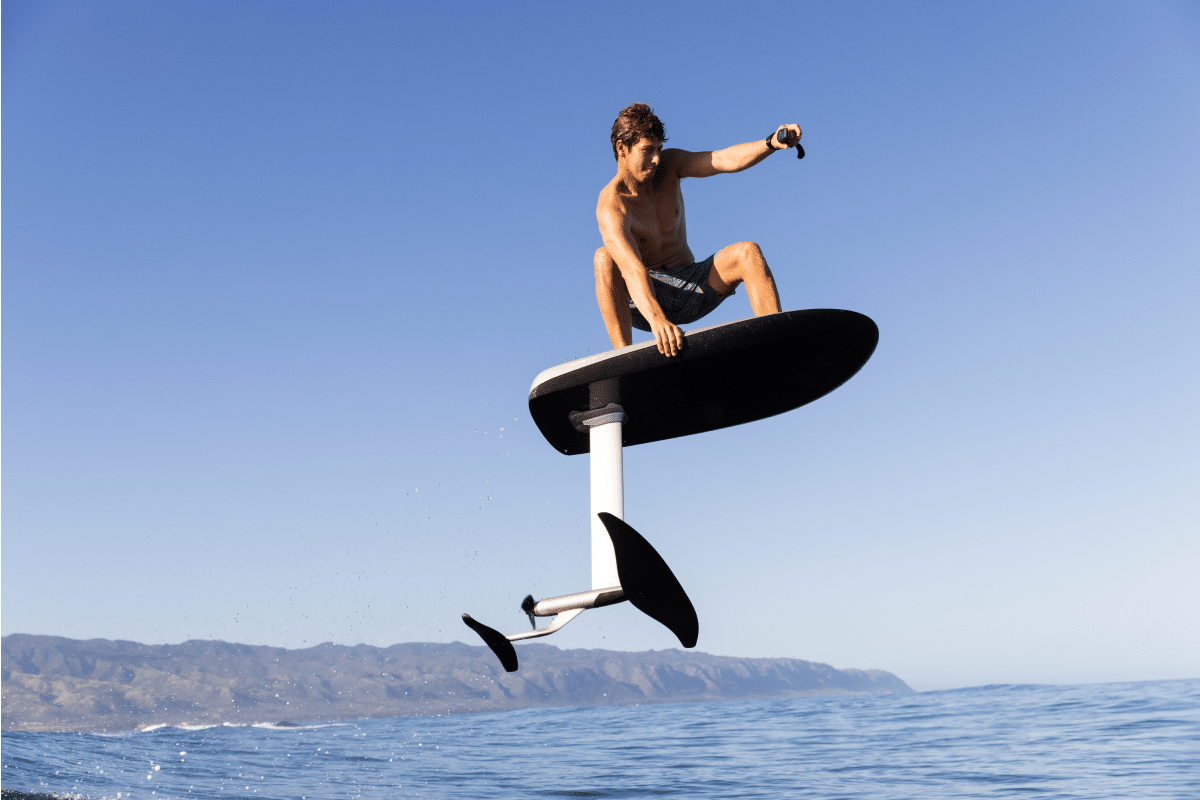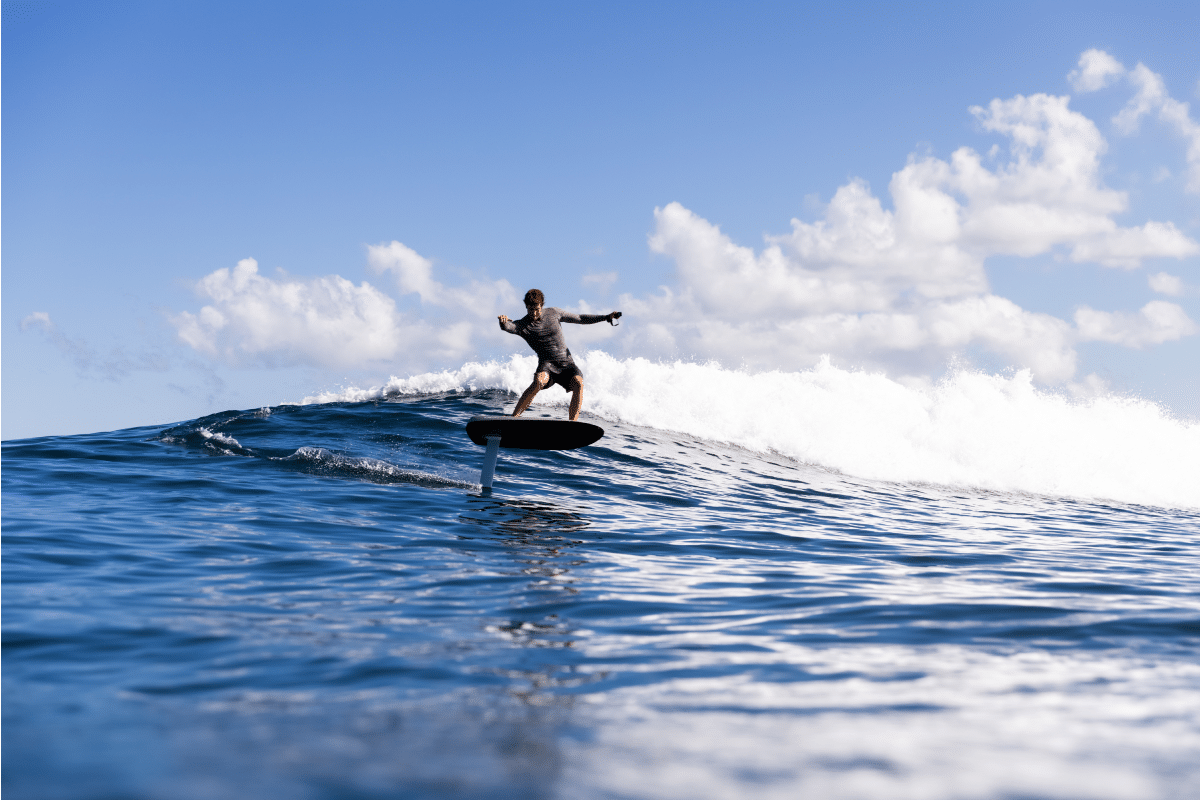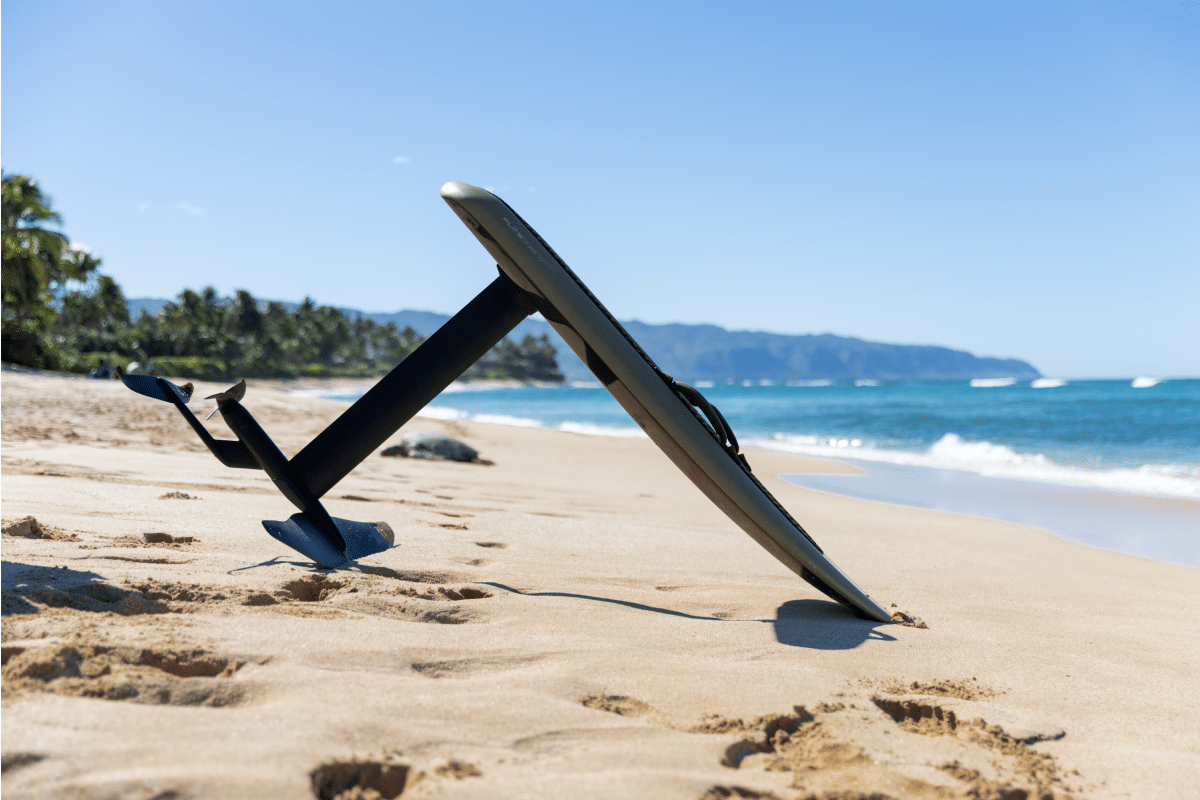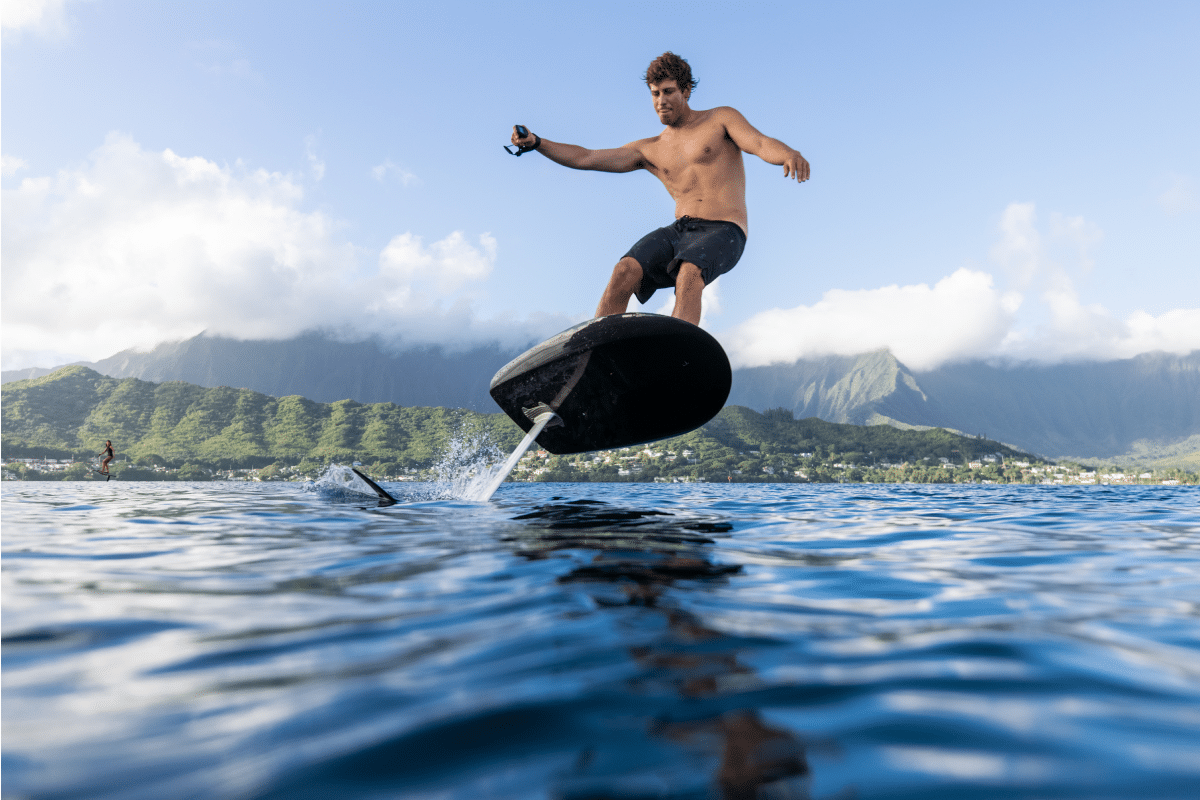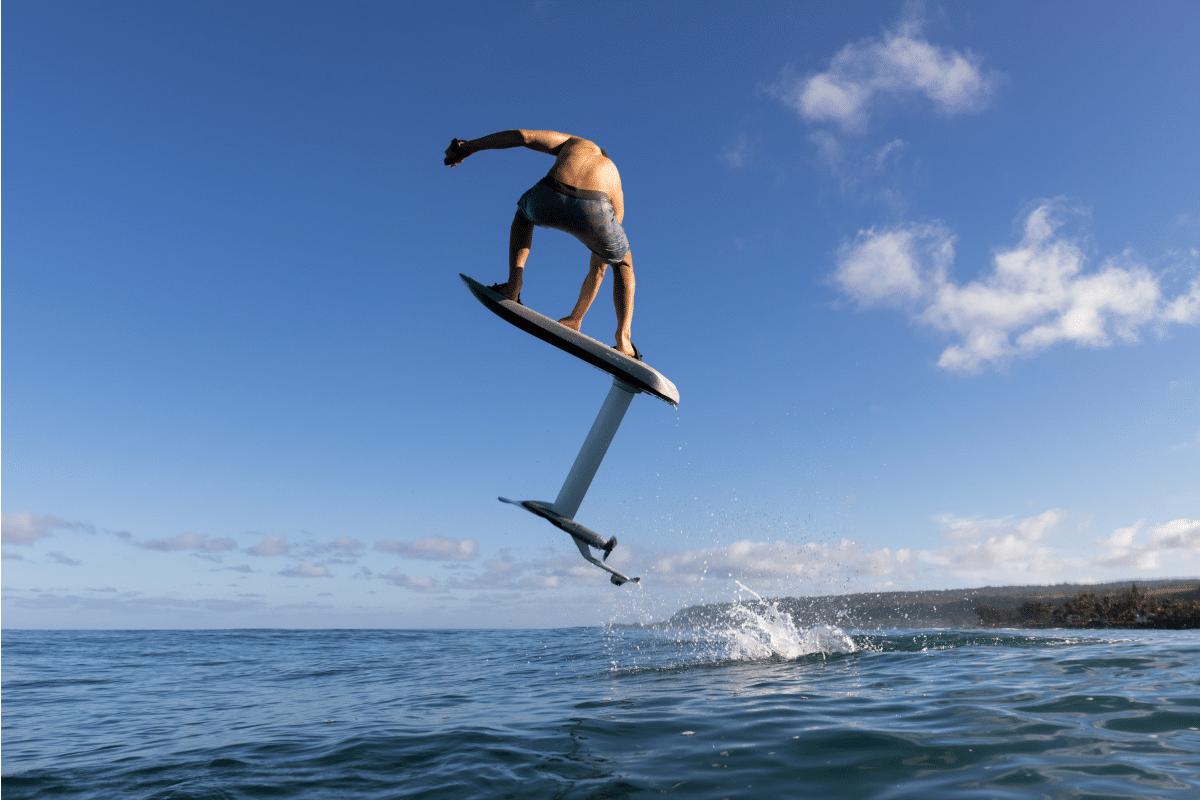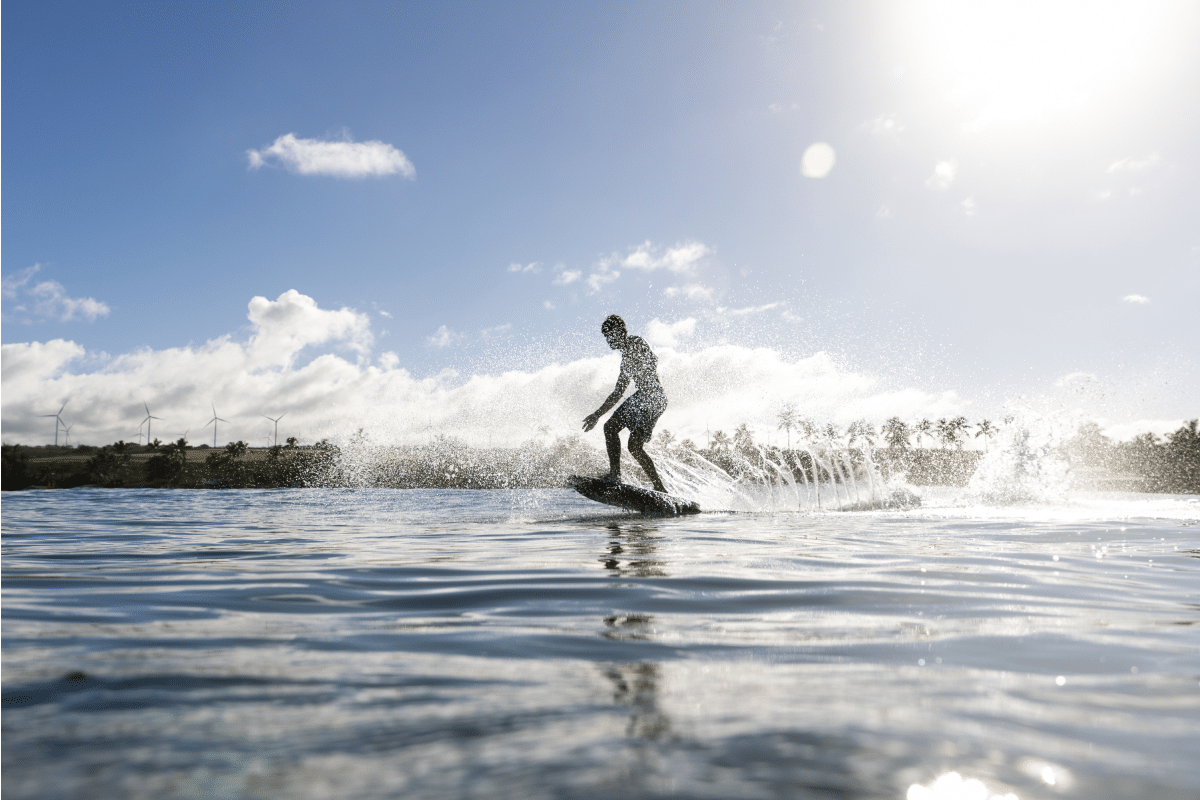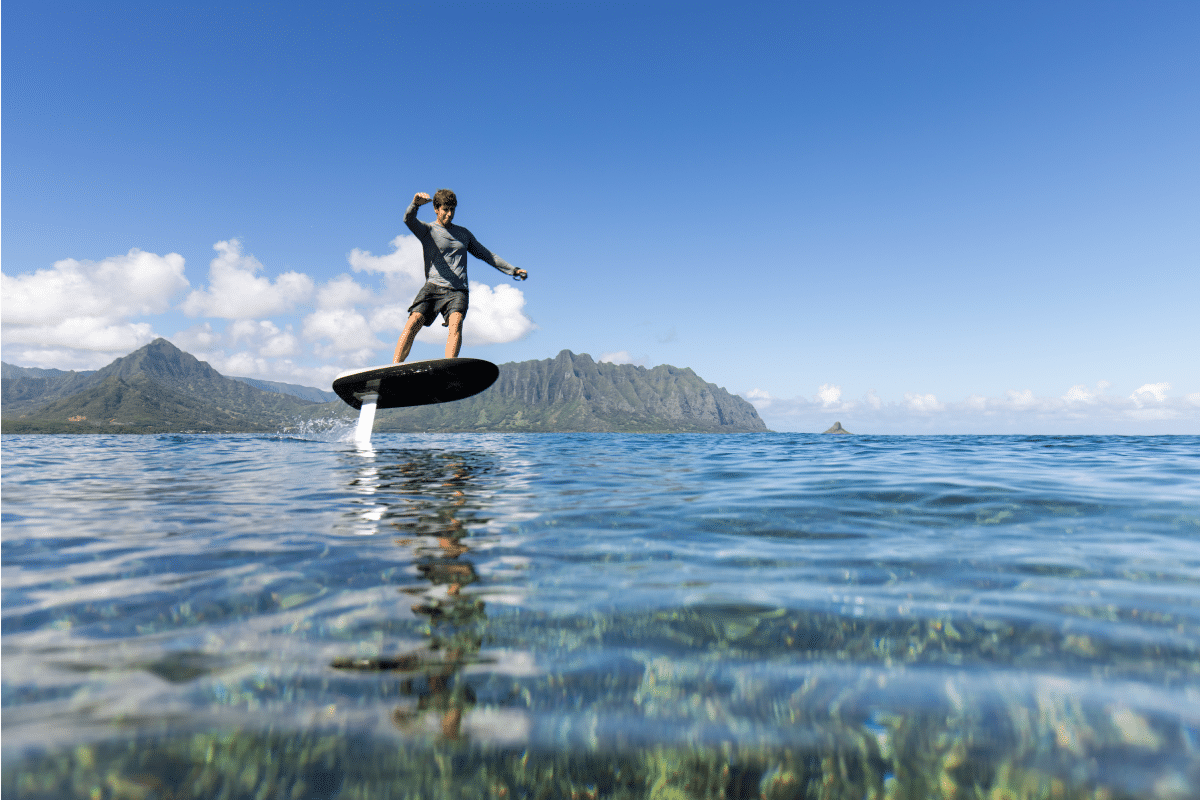 You'll Also Like:
Wisemans Surf Lodge's Giant Wave Pool and Luxury Resort is Coming to Sydney in 2022
Officials Ban Big Wave Surfing at Nazaré, Portugal
$100 Million Surf Park Could Be Coming to Melbourne