How to Transform Your Surfboards into Gnarly Wall Art
Gnarwall is a surfboard wall hanging system that makes it easy to store and display your boards like works of art. It's also described as the only completely hidden surfboard mounting system on the market. Meaning there are no obvious hooks or brackets when a board is mounted in place. Gnarwall is perfect for anyone who appreciates the finer side of beach culture.
Installing the wall hanger is simple. It's a basic DIY project, and each Gnarwall kit includes everything you need to hang a single fin board, minus the tools. Each kit offers a choice of hook style, depending on your board's fin type – Futures or FCS. There are also three colour options: Charcoal, Teal and Hot Pink. Note: If you're looking to mount a twin fin board you will need to purchase two kits.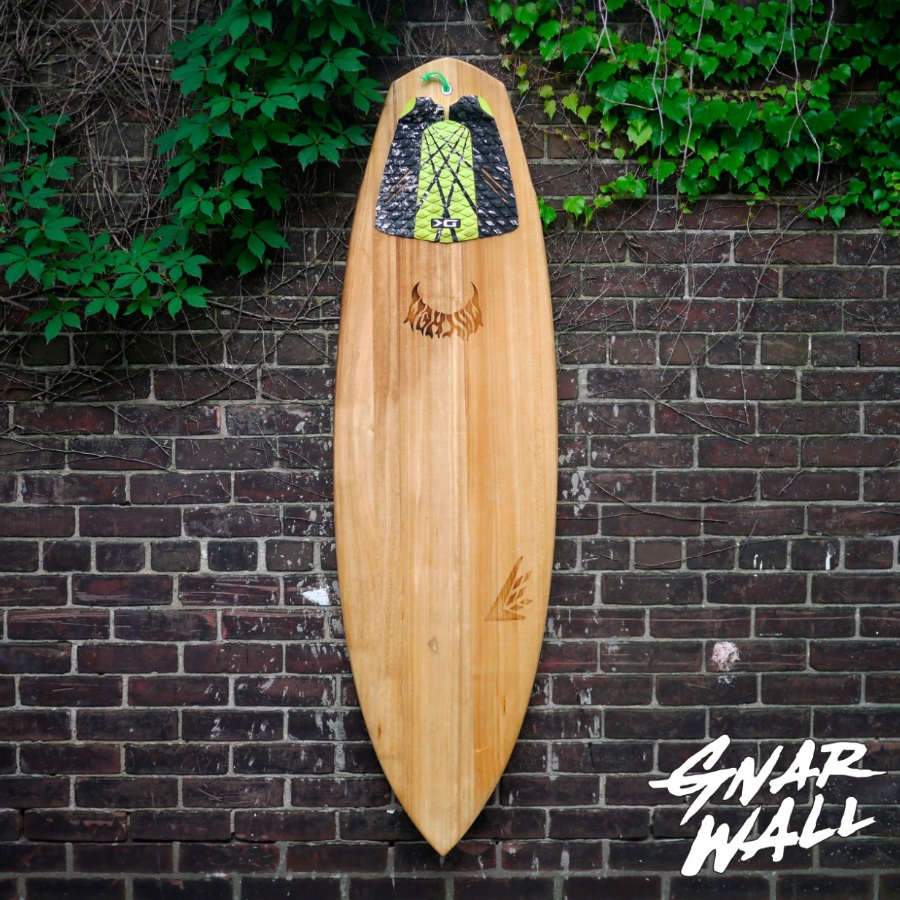 Mount the hook to your surfboard's existing fin box.
Measure the desired height.
Drill a ¼ inch (6mm) hole.
Use a hammer to tap the plug into the hole.
Screw the hanger into the plug.
Hang your surfboard.
Installing Gnarwall shouldn't take any longer than 10 minutes.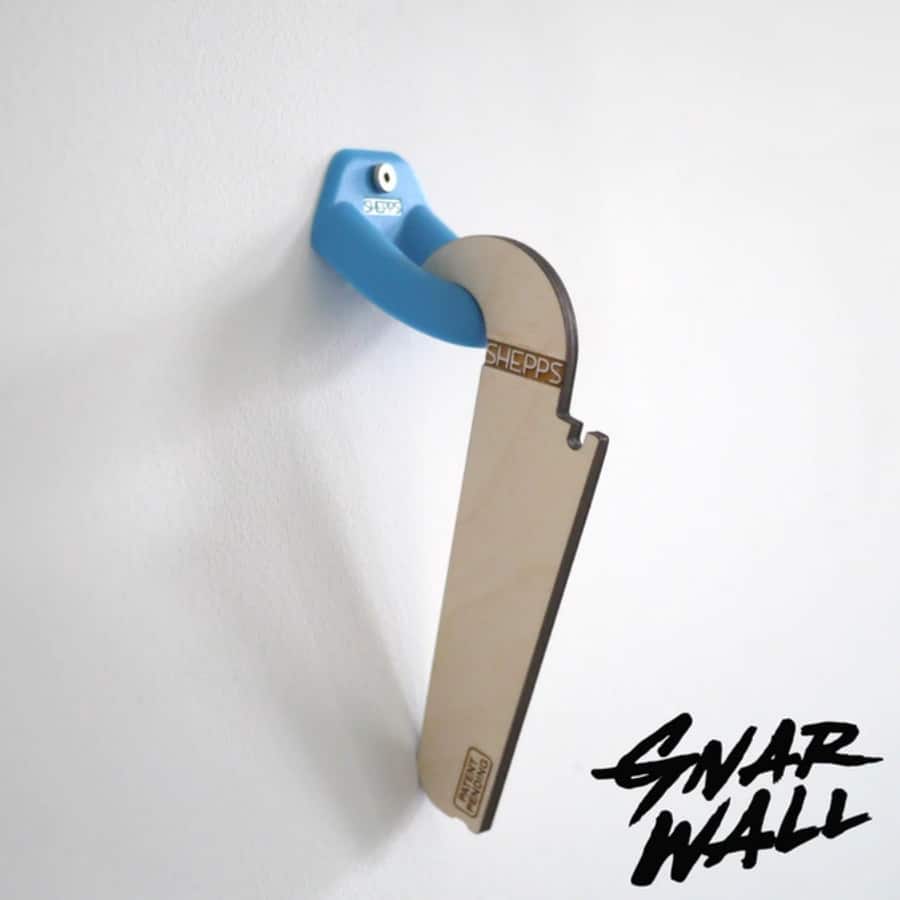 Gnarwall comes from industrial design firm Shepp who is funding the mounting kit through Kickstarter. You can secure your own from CAN $25 (around AUD $27). If successfully funded, Gnarwall is expected to ship out November 2018.
For more surf related goodness, here are the best surf schools in Sydney, Byron Bay and on the Gold Coast. Also, KFC inspired surf wax is everything but Finger-Lickin' Good.