Jetsurf Race Titanium Board Masters the Course
"Designed for sharp turns at high speeds" is more a phrase you would expect to hear when describing a Formula 1 racecar, not a surfboard; nevertheless, that phrase also describes the Jetsurf Race Titanium Board. The Titanium boards are designed for a maximum speed of 37 miles per hour, and are major competitors in the MotoSurf WorldCup races.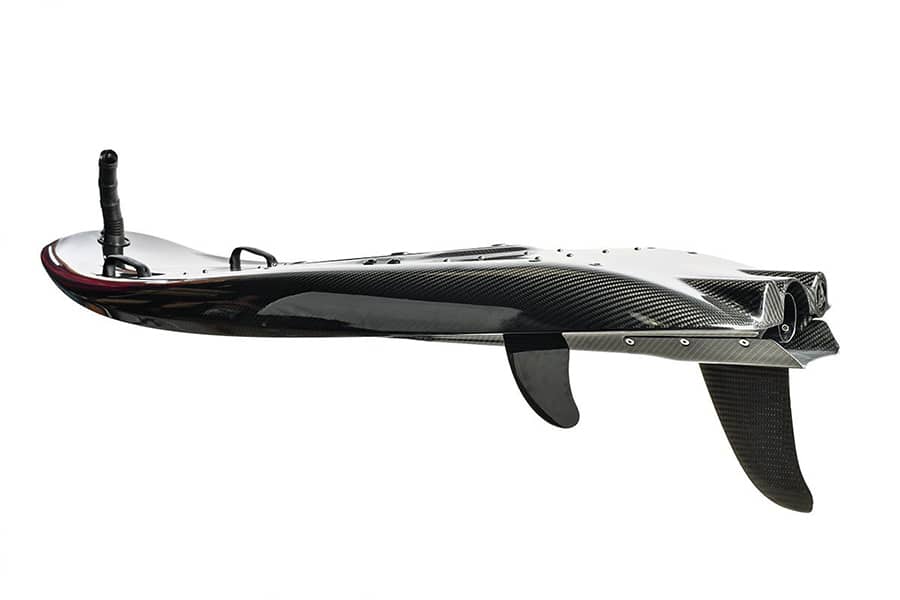 The Titanium board hulls are made of 100 per cent carbon fibre to keep the weight down while still maintaining the shape and performance of the board. With a two-stroke 100CC engine, you'll need that strength and integrity. That engine will take you from zero to 37 miles per hour in just 2.8 seconds—similar to the acceleration of a Porsche 911 Carrera.
Aside from the speed it can provide, the engine has also been upgraded to last for 45 minutes on only 2.8 litres of fuel. The board is controlled via a joystick handle. Three shaped fins on the bottom of the board are what makes the hairpin turns possible. With that much speed and force, safety is definitely a must. To keep you on the board, Titanium includes foot straps strategically placed to distribute your weight and to make it more difficult to slip off the board.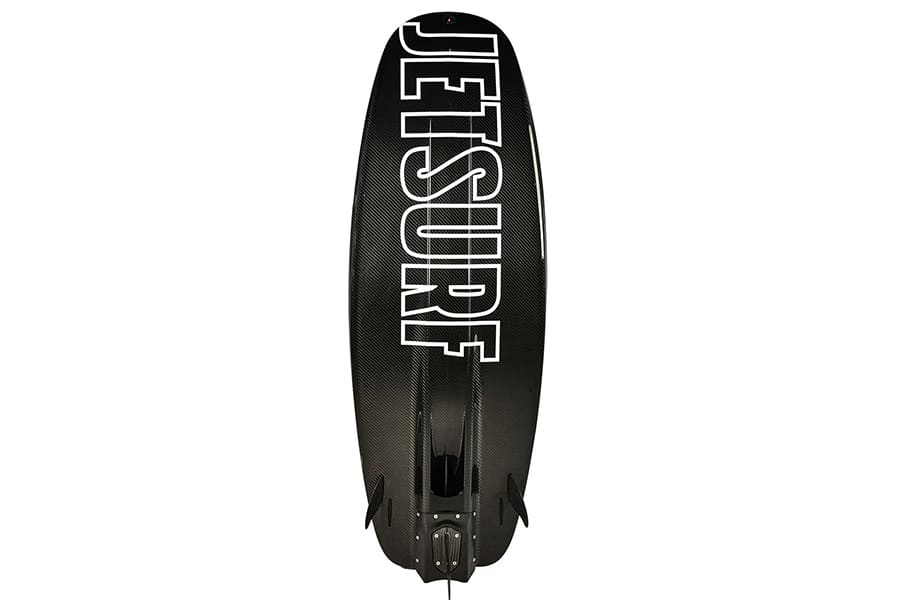 With all that performance and power, it shouldn't be a surprise that the Titanium board is only available to MSWC racers. If you find yourself in that classification, you can pick one up for USD$14,000.