Project Blank Wants to Give Your Old Wetties Some New Life
On average, eight hundred million kilos of textiles are thrown away every year. In Australia, that comes down to 31kg of fast fashion waste, per person every single year. A lot of this can be attributed to the changing buying habits of consumers. People want more clothes, more often and for usually for a much cheaper price. Now, there's certainly a psychological battle we all need to face to combat these dangerous buying habits, but it's also the responsibilities of the brands we know and love to enact change from the top down.
Traditionally, surfers are one of the most environmentally conscious segments of our community. Their love of nature and the ocean has been a catalyst for bringing the climate debate to the forefront of our political discourse. Paradoxically, wetsuit manufacturing is a significant contributor to the fast fashion crisis. With this in mind, Project Blank, a relatively new Australian wetsuit brand, is setting the score straight with a new 'close the loop' that aims to reduce our contribution to landfill by reusing, repurposing & recycling old products.
Rethink, Reshape, Repurpose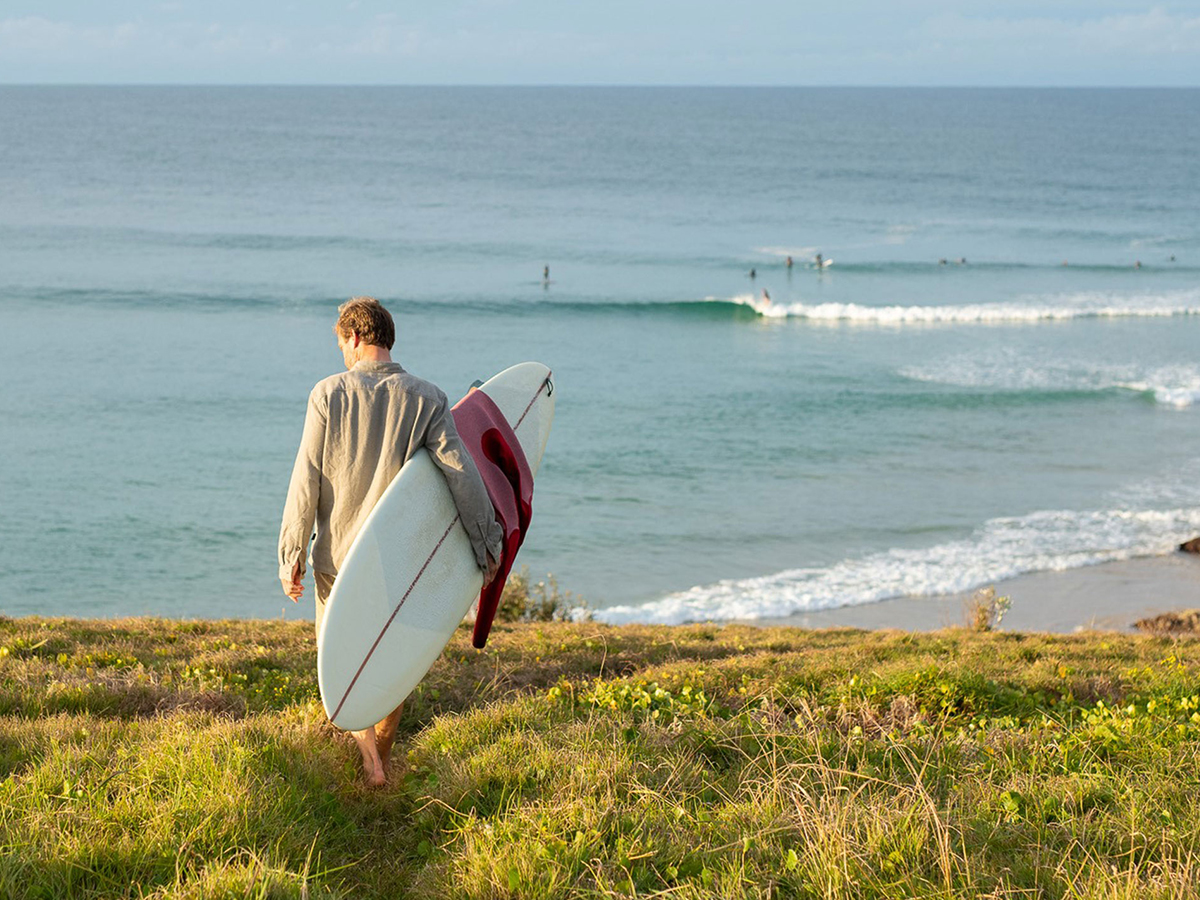 There are two partnerships that are at the heart of this initiative. The first is with Upparel. Pioneers of the new digital textile recycling revolution, Upparel offers consumers a chance to upcycle old clothes and wetsuits, and in turn earn credit to spend on our website when they do so. As you would if you were trading in an old phone or laptop: now, you can trade in your old wetty and get money back when you're purchasing the newbie. How good.
The second key partnership in Project Blank's 'close the loop' initiative is with Into Carry with 380 tonnes of waste generated from wetsuit production ending up in trash dumps around the world every year, it's important to Project Blank couldn't go past the work Into Carry was doing to give old products a new life.
Founded by Luke Phillips, Into Carry is with a love of craft, a keen interest in the bag industry and a passion for the planet. Initially utilising waste materials such as broken tarps and umbrellas, he's ready to start upcycling wetsuits into highly functional, completely sustainable carry bags.
"Trash comes in all shapes and sizes so when we designing a bag, we make sure we can build it from all sorts of materials. When the opportunity came to upcycle wetsuits on their way to the bin, we jumped straight on the sewing machine and found a way to turn it Into Carry" – Luke, Into Carry Founder
The Bags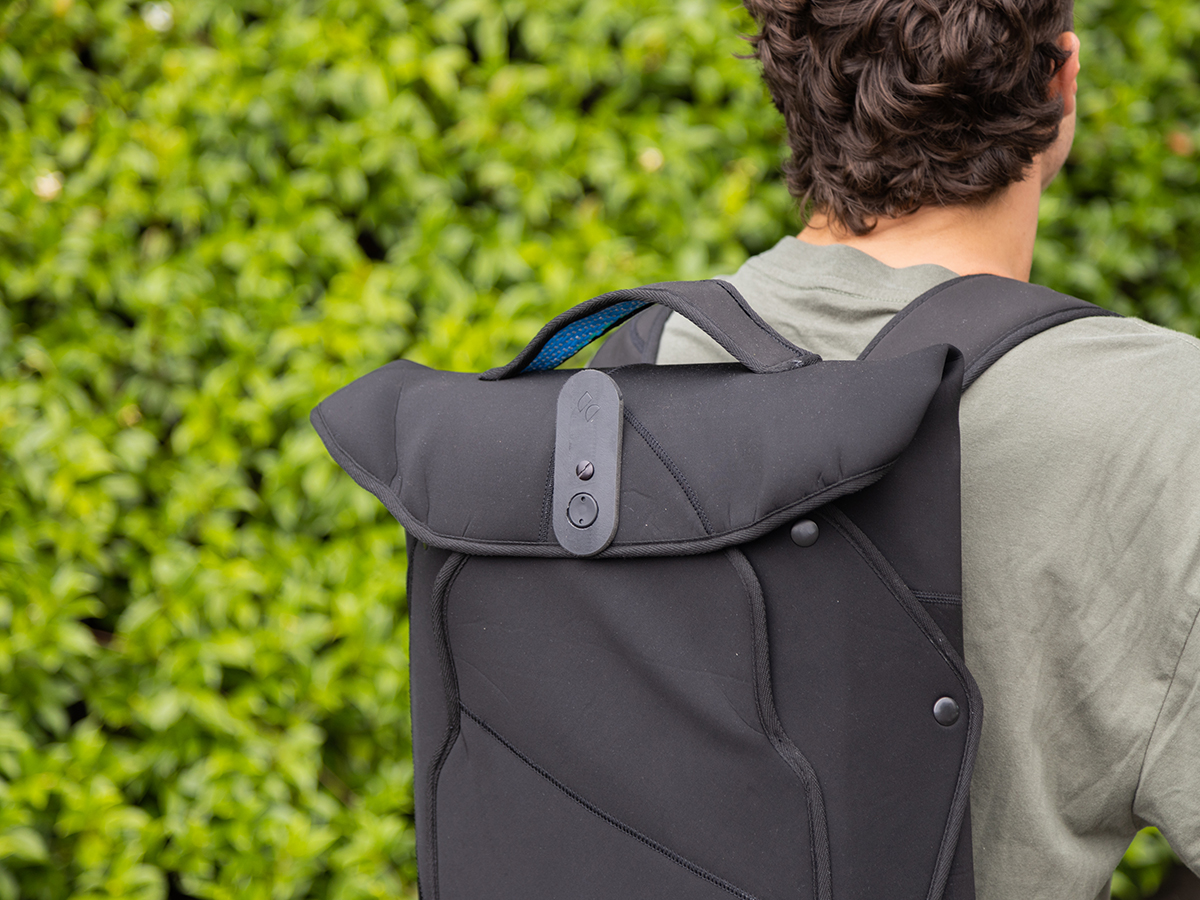 The Café Racer Backpack (RRP $259) – Heaps of space for your laptop, lunch and anything else you need in your day-to-day business. The Cafe Racer backpack is the perfect mix of business and casual. Feel confident heading into a meeting, without heading to dinner looking like you just left one.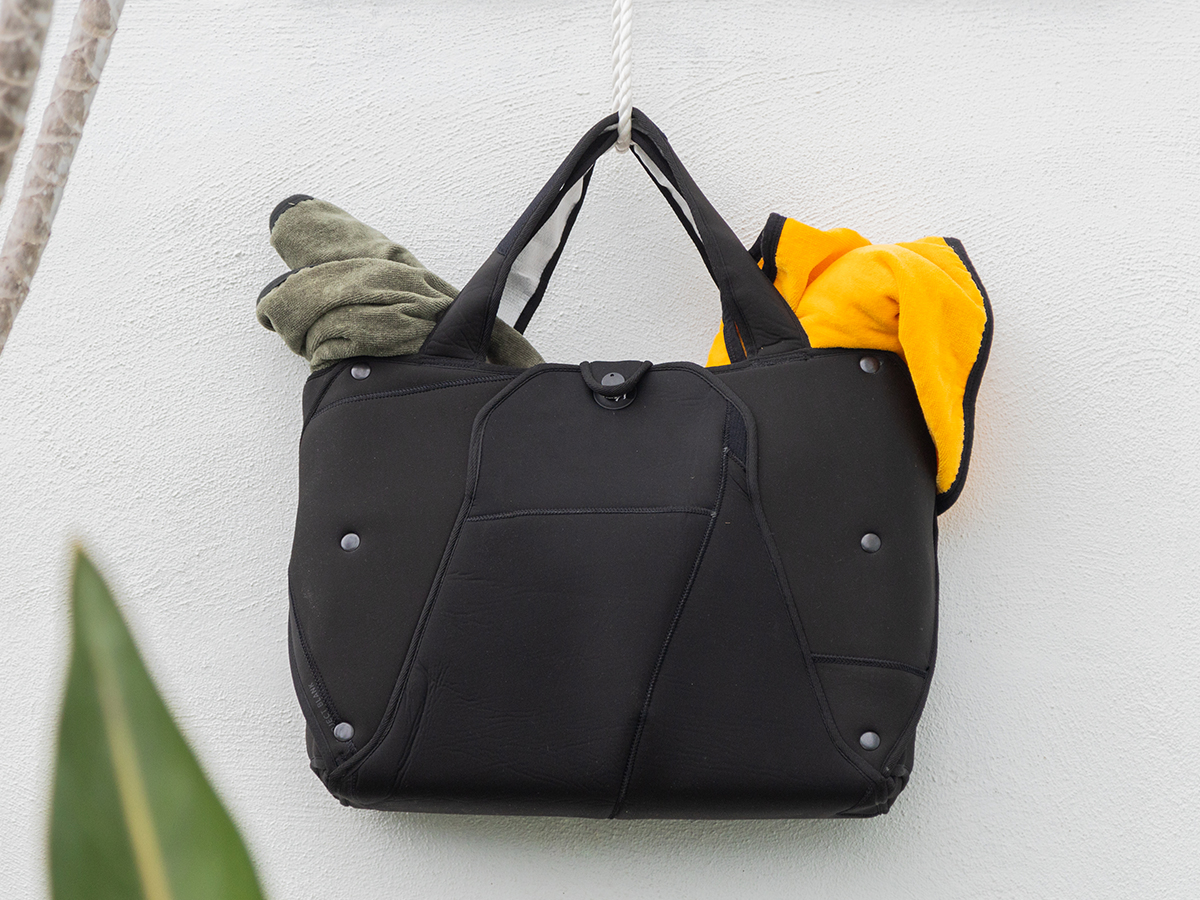 The Landscape Tote (RRP $199) – A simple, spacious work-life companion. With comfy upcycled straps, long enough to carry over your shoulder, and a large interior, open-top and ability to stand upright, the bag is designed to enhance accessibility while on the go.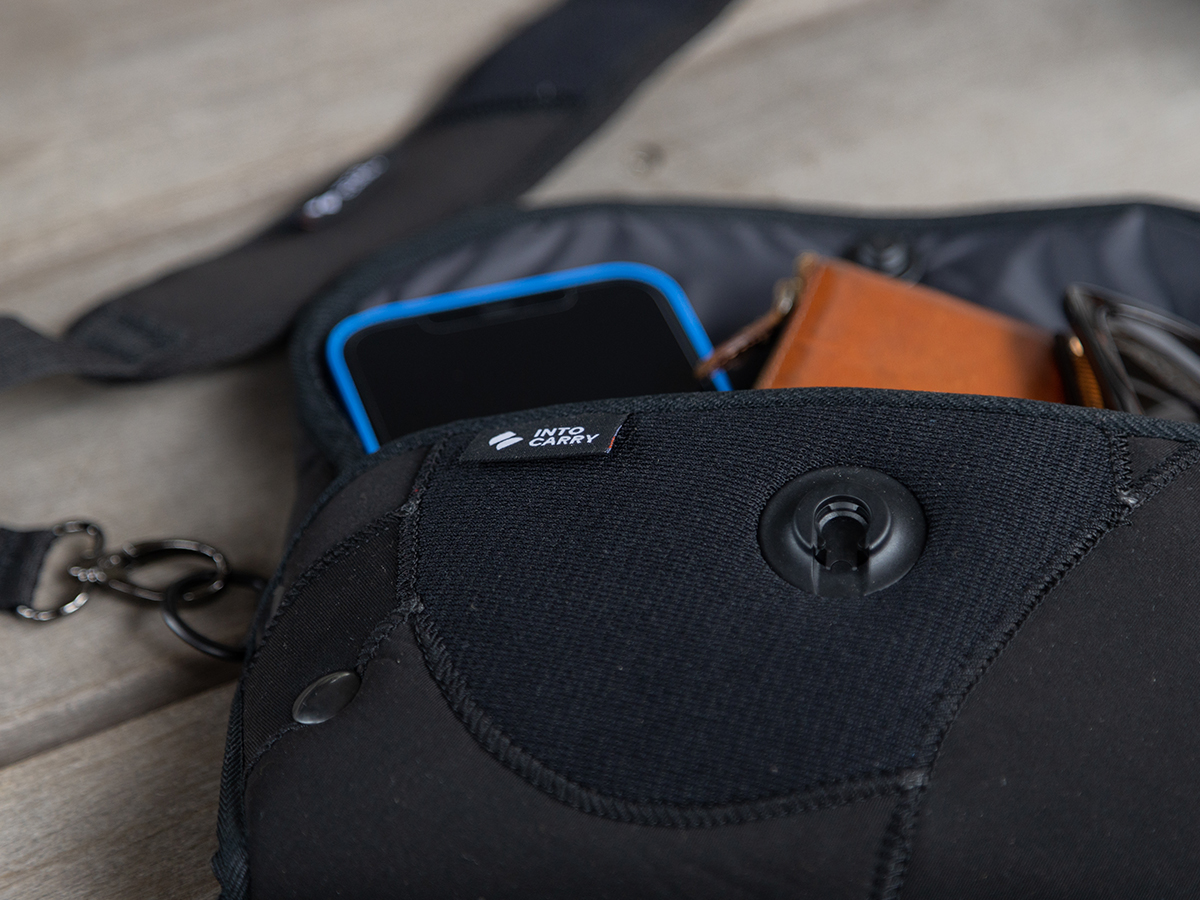 The Mini Sidekick (RRP $129) – Compact, easy, sustainable. The mini sidekick is your perfect companion for everyday activities. Nice and snug over your shoulder for when your pants pockets don't quite have enough room.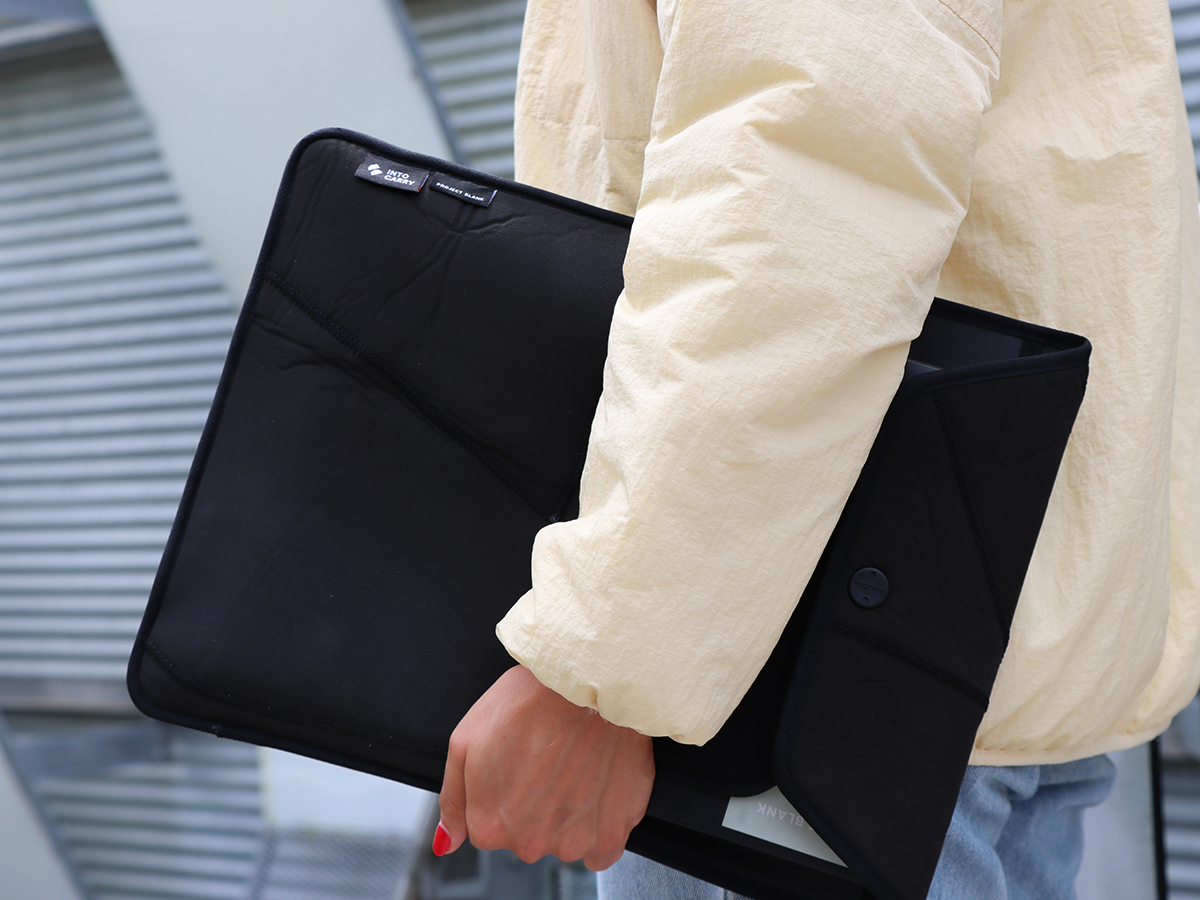 Laptop Case & Pouch
Furthering the initiative, Into Carry will now use the materials from your old wetsuit to create for you a completely unique laptop case and pouch. Use the pouch for your loose cords or some extra fins, the new products are the perfect way to keep your old wetty alive and kicking. What's more, they'll do it all for less than $100.
Project Blank are known for reusing, repurposing and recycling old materials wherever possible in their manufacturing process. It's all part of their green-minded pursuit for a happier planet. Now, they're stoked to be able to offer you the chance to do the same.