YuJet Gets You Surfing Even Without Waves
If there's a problem with surfing, it would have to be that it is dependent on waves. If there aren't good waves, or any waves for that matter, then you won't be doing much surfing. Unless, of course, you happen to have a YuJet Surfboard. This electric, jet surfboard lets you experience surfing without having to rely on nature to provide the waves.
You'll also like:
This Bronte Wetsuit Top from Flatrock is Sure to Sell Out
16 Best Wetsuits for Surfing in Any Condition
Julian Wilson's Surf/Skate Pipe Dream Becomes a Reality
The YuJet surfboard was designed by a group of professional surfers and engineers. This group had the vision of not just creating another jet board, but of creating one that was friendly to the environment. The YuJet provides the power of a jet ski with an electric approach that is eco-friendly. "We've worked for years to create a product that can propel powered water sports forward," said YuJet co-founder Jeremy Schneiderman. "Our first product to market, the YuJet Surfer, is the culmination of our passion, our experience, and our vision for the future. We wanted to make a product that was easy to ride for every skill level and could deliver the thrill of surfing in just minutes. We cannot wait for everyone to experience the excitement of the ride." And when Schneiderman says "everyone" he means it. In a market where similar products are approaching the $20,000 price mark, the YuJet costs half that.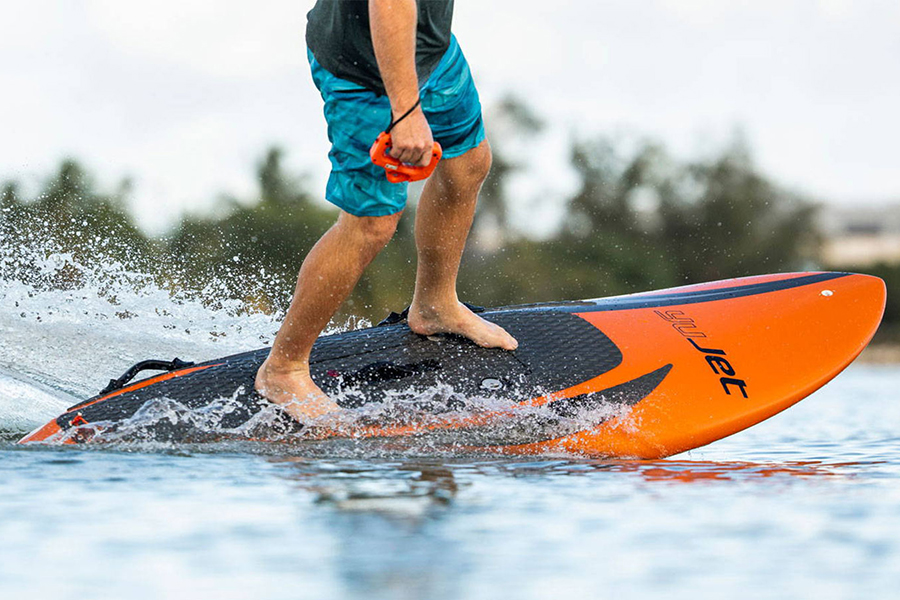 The YuJet is made with a carbon fibre hull and features Eva grips to keep you on the board. The board offers 40 minutes of surfing per charge and can reach speeds up to 24 miles per hour. You control the speed of the board using a wireless controller that has a variable speed trigger. You can also pick up a replacement battery, battery charger, and a wheelset for easier transportation. YuJet is easy to pick up, even for beginners and will give you plenty of fun and entertainment—regardless of how the waves are.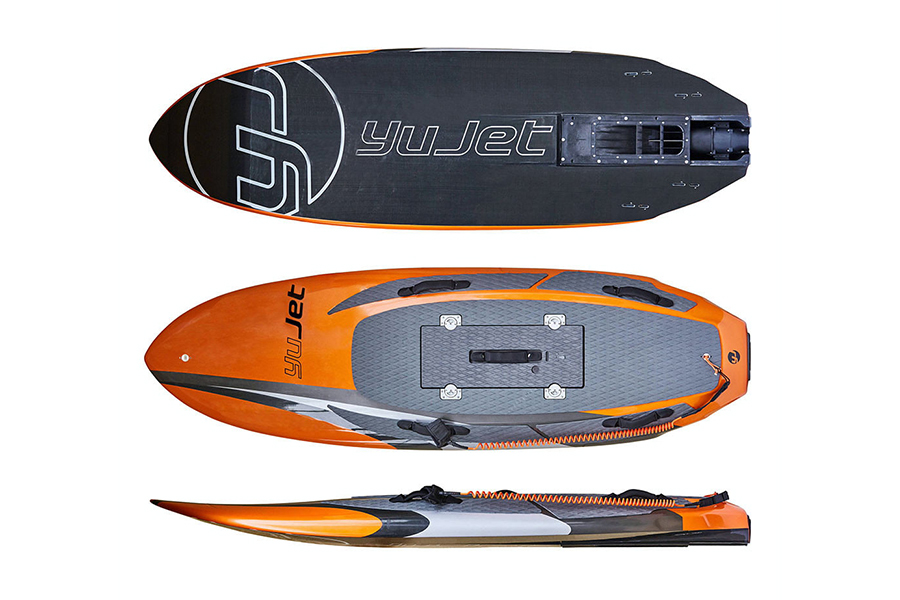 You'll also like:
This Bronte Wetsuit Top from Flatrock is Sure to Sell Out
16 Best Wetsuits for Surfing in Any Condition
Julian Wilson's Surf/Skate Pipe Dream Becomes a Reality