Tactica M.110 Bike Multi-Tool is a Hand-Held Mechanic's Assistant
When you're out on your bike, you don't have much space to haul around a bunch of gear. When space is a premium, then, what you choose to take with you can determine how frustrating or rewarding your day can be. The Tactica M.110 multitool was an initial stab at putting all the tools you need—the tools that normally take up a whole drawer of your toolbox—into a compact design that you could take with you on your rides. Now that tool is even more useful, featuring tire levers and the 17 original tools.
You'll also like:
The World's Smallest Multitool Has Just Been Upgraded
Origin Handcrafted Makes an Incredible EDC Blade
8 Men's Bathroom Decor Ideas & Inspirations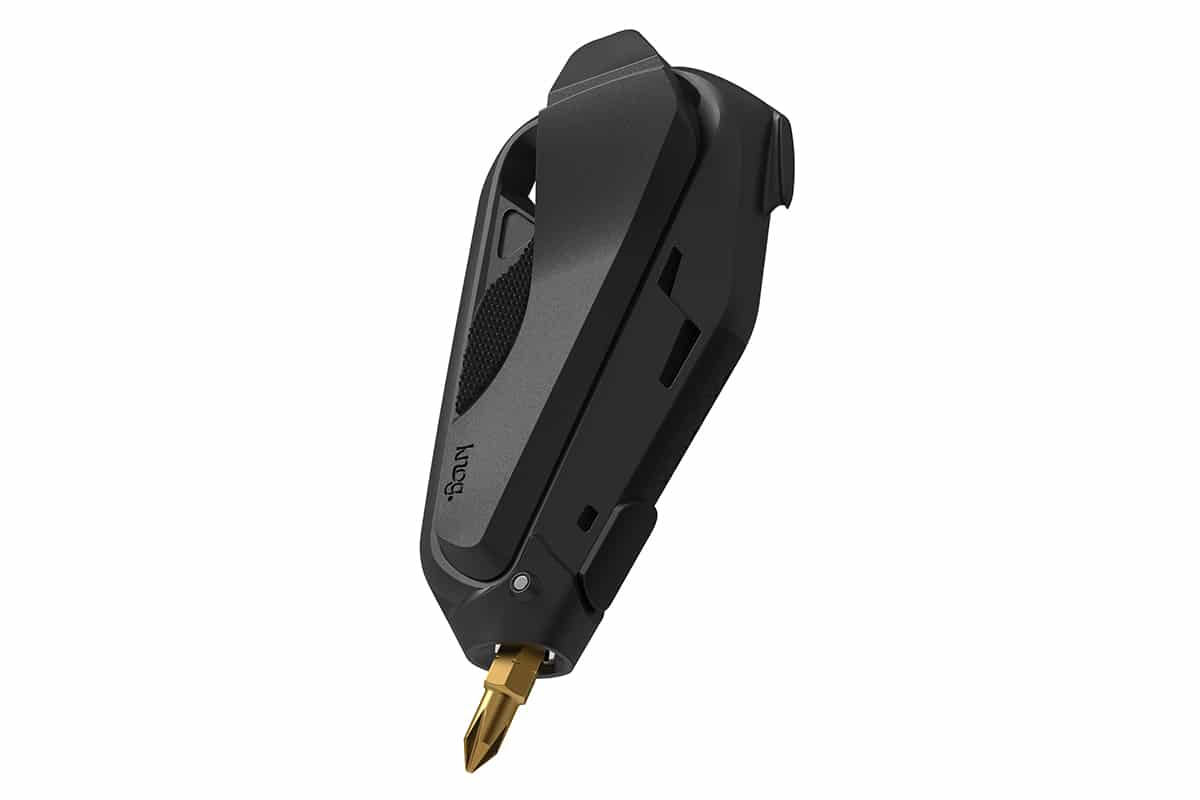 The Tactica M.110 is a tool built expressly for the cyclist. In the adaptable, lightweight tool, you'll find integrated heavy and light duty hex sockets that accept the included Philips hex bit as well as other bits (you can store two ¼ inch hex drivers in the tool itself). You'll also find three Allen key sizes (4mm, 5mm, and 6mm), along with a wrench setup that lets you turn a number of different nut and bolt sizes.
The tool also comes with a metric ruler as well as an imperial ruler. In addition to the two tire levers, the Tactica M.110 also features a package opener and a bottle opener. The tool and all its components are made of either a composite material or 420 hardened stainless steel. The composite material is tech-friendly and won't scratch your phone, tablet, or other delicate implements.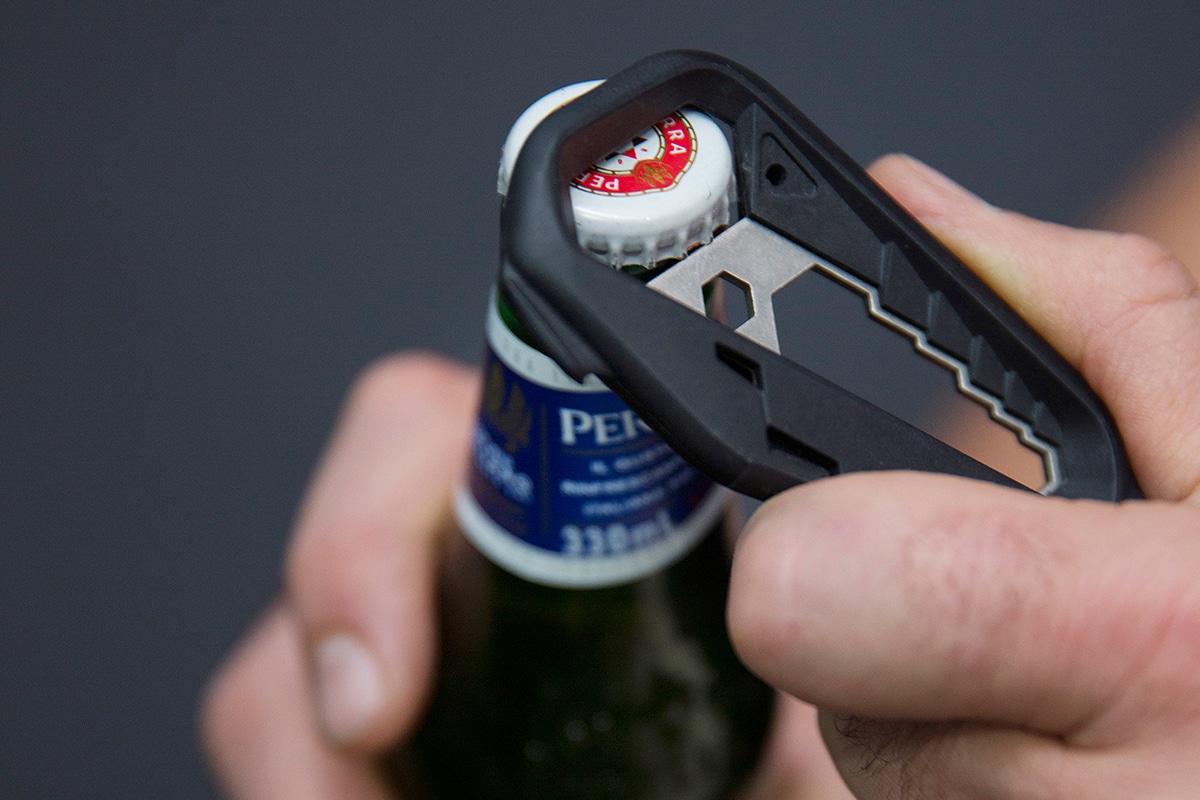 ---
Featured Video from Man of Many
---
The levers are also anti-scratch, so you won't have to worry about damaging your expensive bike while using the tool. Finally, when you have to travel, the Tactica M.110 is TSA compliant.
When you're out enjoying a ride on a gorgeous day, you won't need to worry about having to patch a tire, adjust derailleurs, or fixing a bad link if you have the Tactica M.110 with you. This compact multitool is a whole drawer full of tools ready for use at a moment's notice.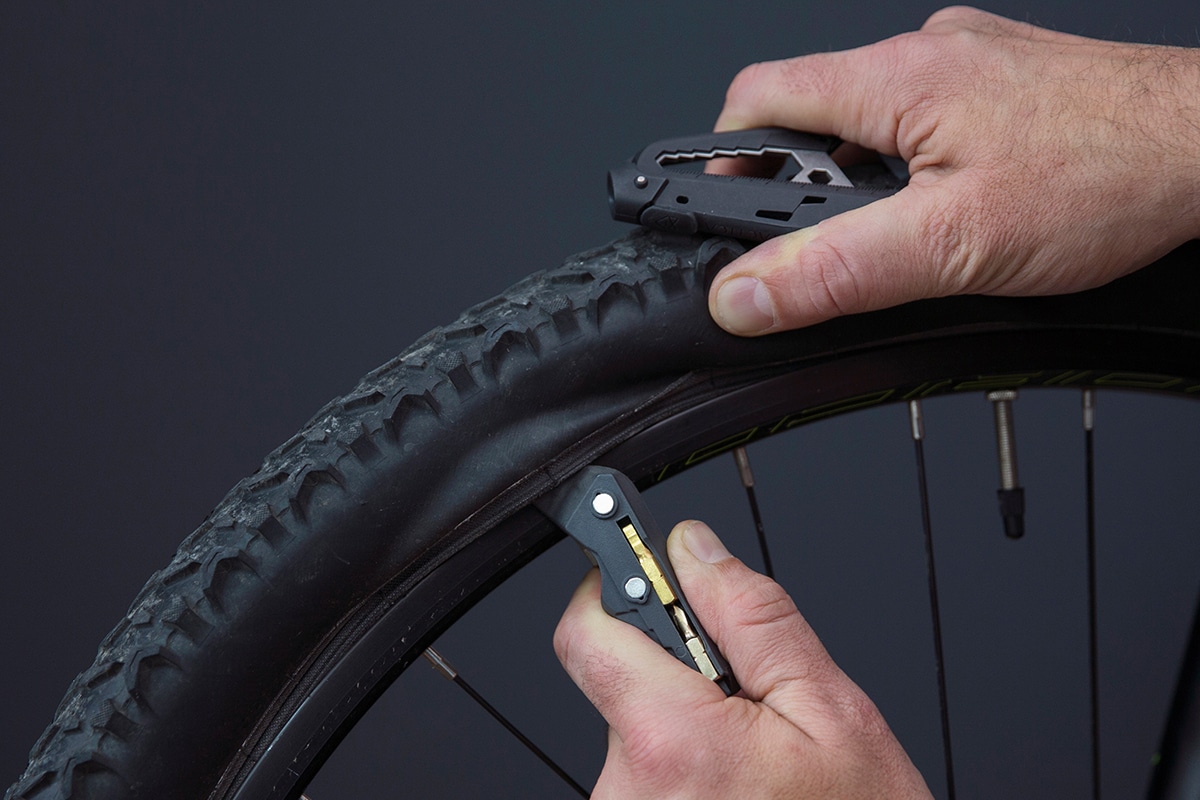 You'll also like:
The World's Smallest Multitool Has Just Been Upgraded
Origin Handcrafted Makes an Incredible EDC Blade
21 Best Vinyl Record Storage Solutions: Racks, Stands, Cabinets
---
Featured Video from Man of Many