TAXA Outdoors Woolly Bear Camper Trailer
Getting your gear to a campsite used to mean employing a caravan of vehicles so that you could haul both people and gear. TAXA Outdoors has created the Woolly Bear to free you of the gear-hauling conundrum.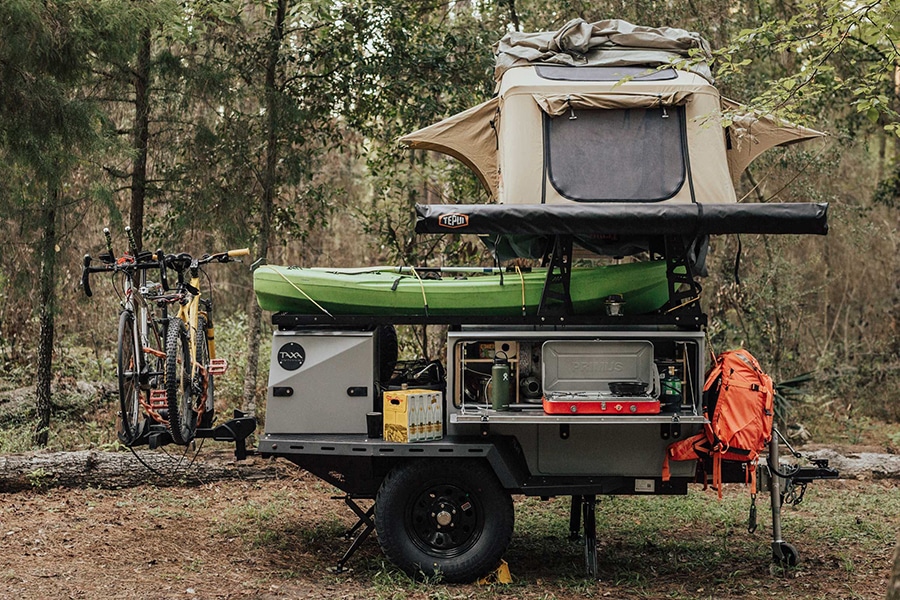 The Woolly Bear is a lightweight, versatile trailer that has everything you need already in it. The large cargo capacity of the trailer means that you can haul bikes, boards, and even boats, but if that was all it could do, there wouldn't be much point in telling you about it. Woolly Bear also includes a full-size outdoor kitchen with a stainless steel countertop, LED lighting, and 12V USB and accessory outlets.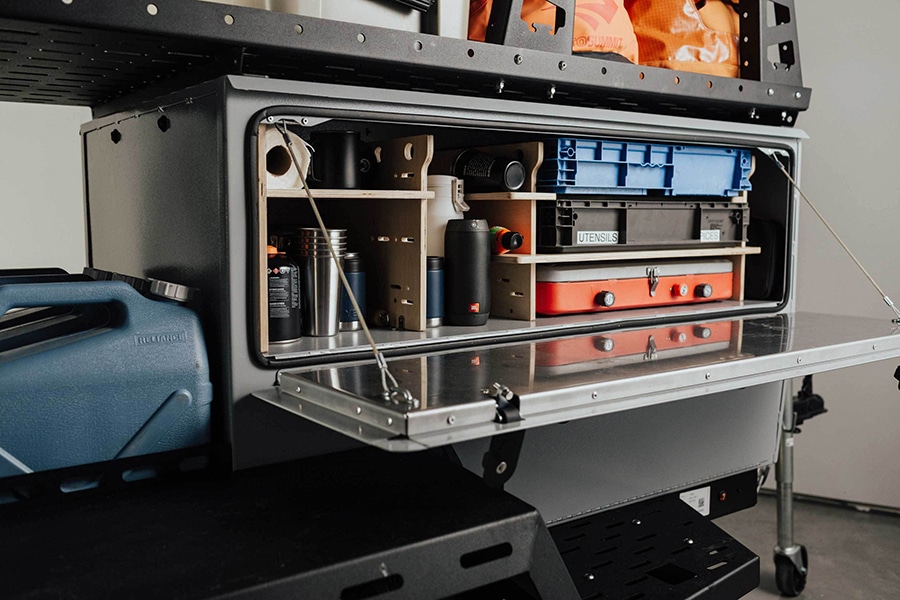 There's also pull-out storage for coolers. An elevated platform is the perfect place for a full-size, two to three person tent. The cargo deck can hold up to 600 pounds. The whole thing can be pulled by any four-cylinder vehicle. Its rugged construction makes it easy to pull into any location, especially with its 15-inch steel wheels with all-terrain tires. All you have to do is put in your order, specify your options, and you're ready to load up your gear for your next adventure.