Sea-Doo Fish Pro is a Watercraft and Fishing Boat In One
According to BRP–makers of the wildly popular Sea-Doo–we have Australia to thank for the world's first personal fishing watercraft, better known as the 2019 Sea-Doo Fish Pro. That is to say, BRP initially came upon the idea after hearing about how Aussies were already casting reels from aboard their personal watercraft (PWC). Soon, the company's research team arrived on native soil to observe the trend for themselves, deciding they could improve upon the core concept. The ultimate personal fishing watercraft was thus born.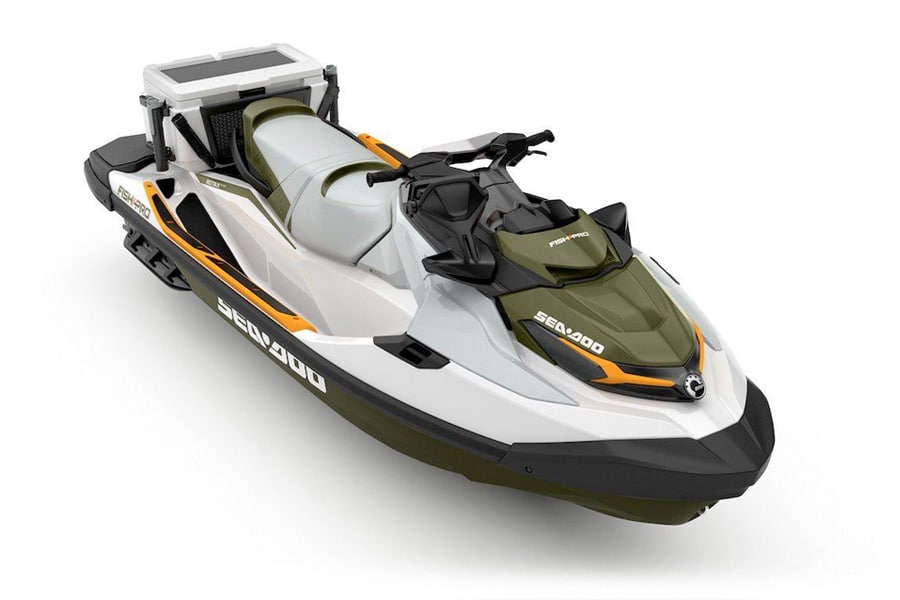 True to its name, the 2019 Sea-Doo Fish Pro is designed and built exclusively for the modern fisherman. Hosting an extended platform, and powered by a Rotax 1503 engine, the PWC offers room for three and comes loaded with nifty features. Among them is a removable fishing cooler, Garmin Navigation and Fish Finder, a bench seat, gunwale footrests, and trolling mode.
Indeed, with one of these babies at your disposal, you'll have easier access to choice fishing spots, and better proximity to the water itself. Furthermore, the Sea-Doo Fish Pro is both cheaper than a boat and far more compact. In other words, it cranks up the action and cranks down the hassle of prep and clean-up at the very same time.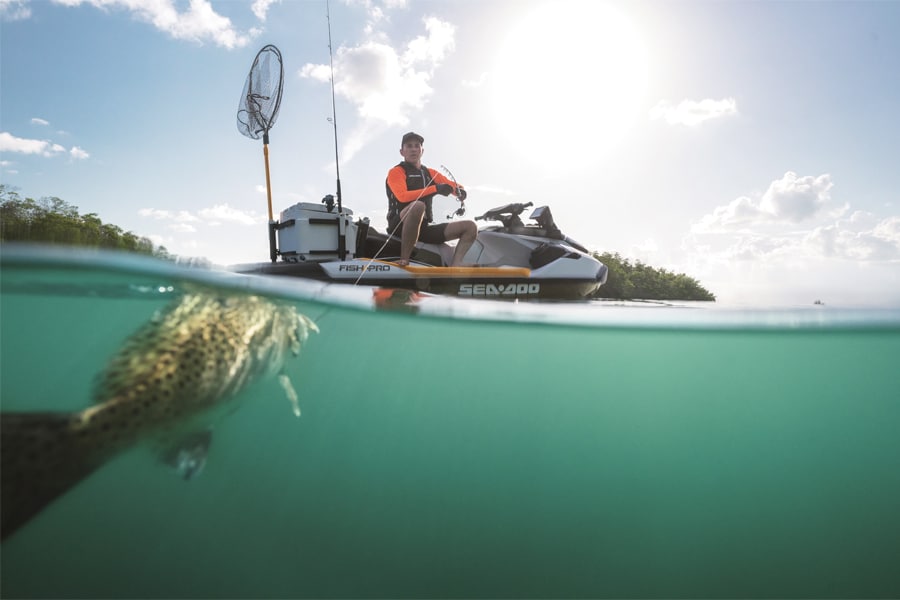 Needless to say, the Fish Pro is perfect for all the anglers out there seeking an unfair advantage in competitive or recreational fishing alike. Of course, even if you're not looking for a leg up on the competition, this PWC guarantees a great time at sea. Plus, you can finally stop treating your jet ski like some sort of makeshift fishing boat, which sounds so Australian that it might as well appear on our flag.