The HERO Grill System is Portable and Eco-Friendly
The best way to top off a camping trip is with a meal prepared over a charcoal fire. But getting that smoky flavor can be challenging—charcoal is notoriously hard to light, it's heavy to carry in, and clean up can be a hassle. The HERO Portable Charcoal Grill System changes all that, making it simple to get the flavor you want in the food you have.
You'll also like:
Charcoal Electric Lighter & Firestarter Burns in 60 Seconds
8 Best Rooftop Tents for Outdoor Adventure
11 Best Hibachi Grills & Barbecues For Any Occasion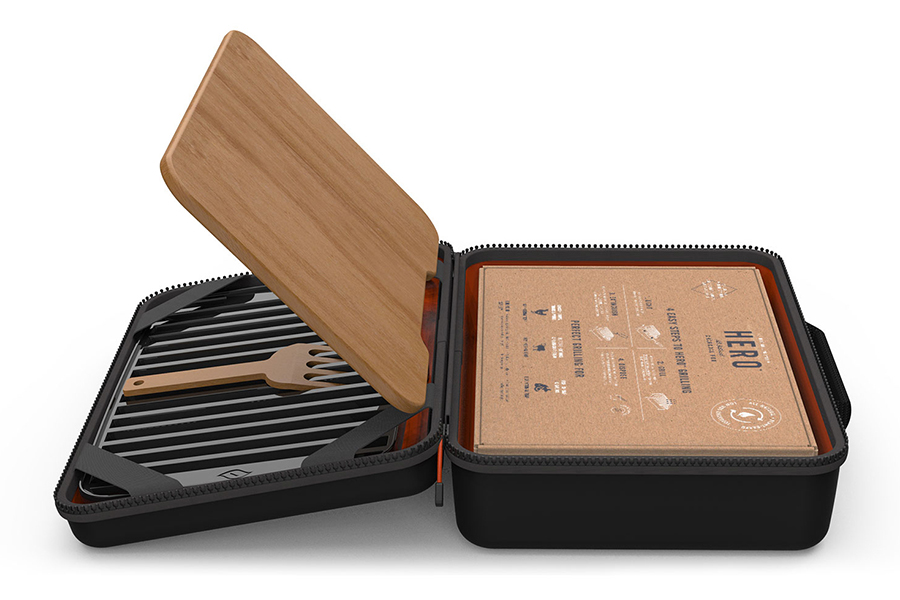 The idea behind the system is similar to something you're no doubt already familiar with—pods. Think of Keurig coffee maker's approach to making coffee. HERO provides charcoal "pods" that are basically cardboard boxes containing the charcoal you need for cooking. They even provide an easy way to light the charcoal with their HERO Butane Lighter. The pods are vacuum-sealed and they are waterproof, so you can take them anywhere and trust that they'll work when its dinner time. When mealtime is over cleanup is just as simple. Just toss the used pod in the compost or trash—they're completely biodegradable.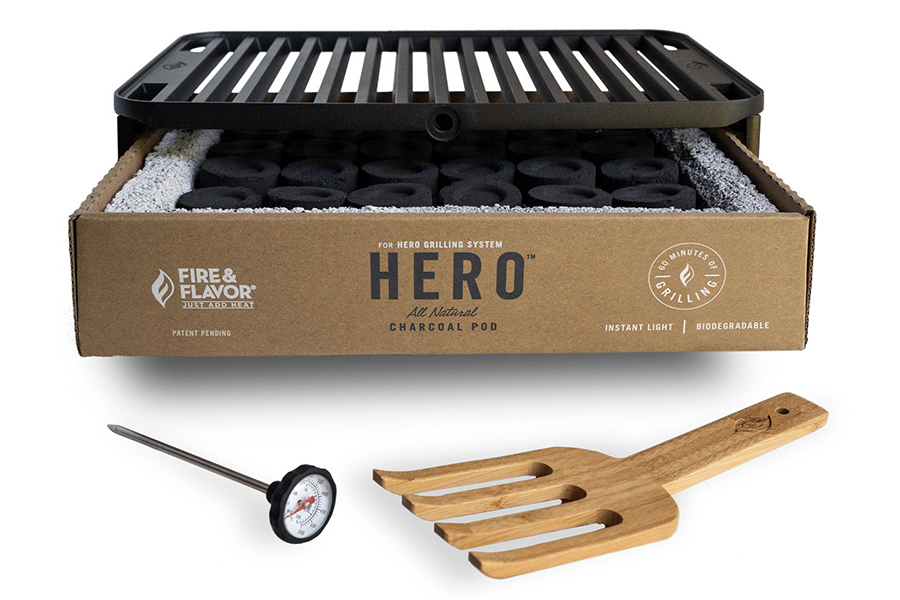 In addition to the pods, the system comes with a portable grill that is lightweight, coming in at less than 10 pounds. Just fit the grill over the pod and you're good to go. The grill is dishwasher safe as well, and folds up to about the size of a laptop computer. You also get a bamboo spatula, a bamboo cutting board, a silicone-wrapped meat thermometer, and a waterproof carrying case. The system is sized for about two to three people, so you won't be hosting a backyard BBQ with it. But you can take it with you on those camping trips and enjoy the flavors you love.
You can pick up the whole system, including the charcoal pod for $100. Replacement pods cost $24.95. Don't go without just because you're in the backwoods. Enjoy that charcoal flavor wherever you find yourself with the HERO Grill System.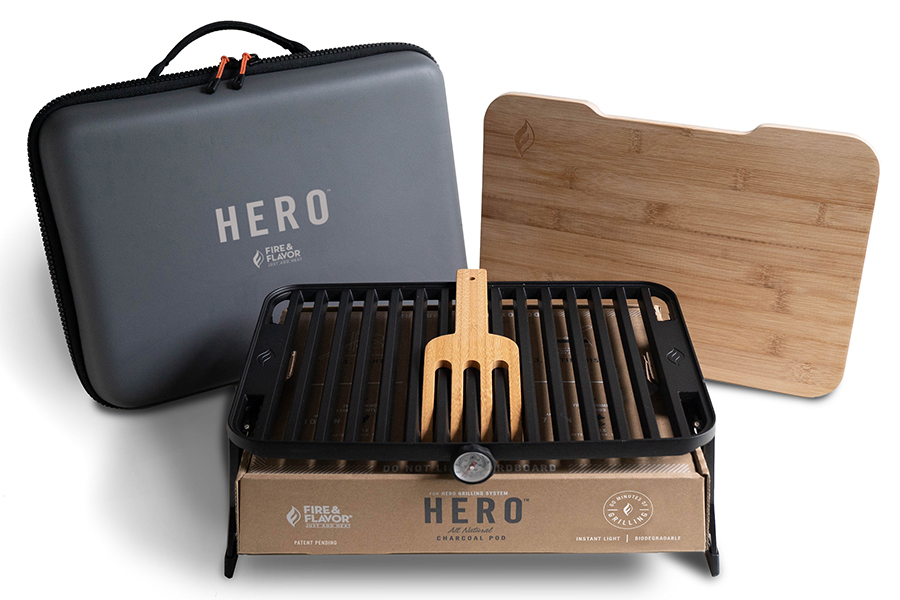 You'll also like:
Charcoal Electric Lighter & Firestarter Burns in 60 Seconds
8 Best Rooftop Tents for Outdoor Adventure
11 Best Hibachi Grills & Barbecues For Any Occasion