The World's Smallest Multitool Has Just Been Upgraded
Britain-based Marlboro & Kane has found their niche and they're sticking to it. Crafting tiny instruments out of world-class materials, the brand's bite-sized EDC lasts a lifetime and sells in droves. They previously wowed customers with the mighty Claw, which was loaded with functionality and smaller than your standard American penny. Launched three years ago, it moved 100,000 units and came backed by a 100-year warranty. At long last, the brand has introduced a hotly-anticipated sequel, better known as Claw 2.0. Picking up where its predecessor left off, this brilliant multitool likewise delivers so much more than first meets the eye.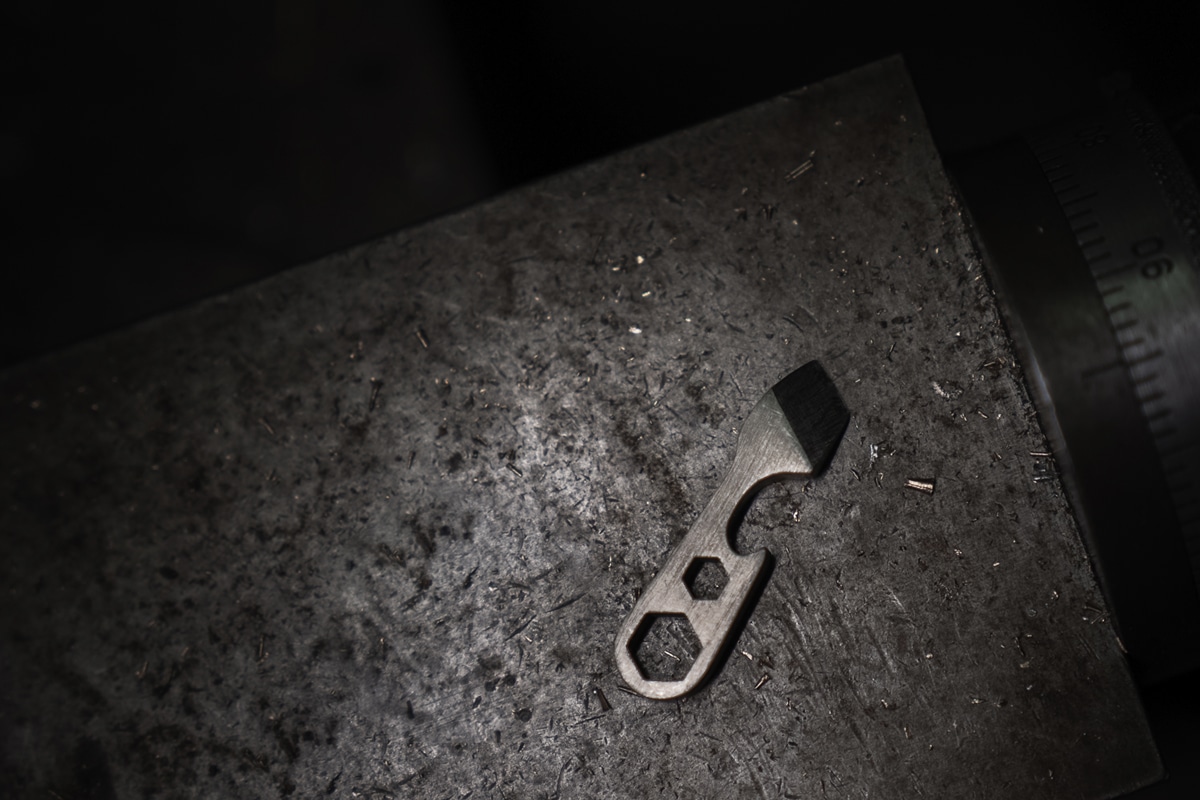 With its tiny size of just two inches, Claw 2.0 has the honour of being the world's second smallest multitool (behind the original Claw). It comes as a result of direct feedback between Marlboro & Kane and their customer base, which gave way to added features and a new design. With its sharp blade and curved pressure-ridge, the EDC has the ability to cut and pierce with absolute precision. Thanks to a rounded tip, however, it won't harm your pocket valuables or your fingers, for that matter.
Veer further down Claw 2.0 and you'll find a new and improved bottle opener, which has been upgraded so as to pair with the ergonomics of most glass bottles. The multitool is also now equipped with hex holes, allowing you to keep your favourite hex on standby. Effortlessly portable, it clearly punches well above its proverbial weight class. Indeed, this takes the whole concept of "good things coming in small packages" to a glorious extreme.
Like its popular predecessor, Claw 2.0 is forged from grade 5 aerospace titanium, i.e. the toughest alloy ever created. It's then no surprise that the brand has backed their sturdy multitool with a lifetime warranty. You basically have a handy friend for life when rolling with this conspicuously compact and surprisingly functional product. Just be sure to clip it onto your keychain or backpack so you don't lose it.
Factory-machined and TSA safe, Claw 2.0 comes available in either silver or gold. Use it as a mini-pry bar, a flat-end screwdriver, a bottle opener, a box cutter, a hex input, a caliper setter, a flint striker, and more. All that and this thing still basically measures in at the size of your upper finger. And let's not forget: it's built to last a lifetime with the warranty to prove it.
The sequel to the world's smallest multitool just launched on Kickstarter at a price of just $US29. Get in early for the best deals.