This Minimalist Custom Pocket Knife Is the Perfect Gift
Mateship is one of the most defining characteristics about Australian society, but the definition of it has evolved a great deal since we forged our identity in the trenches at Gallipoli, on the cricket pitch at Lourdes and in the glass-tiled pubs of Sydney and Melbourne (though that last one is still a great time for all.)
Something that we seldom ask ourselves, however, is just how well we really know our mates. Could you name your best mate's birthday off the top of your head? How about their middle name? Or how about their favourite food or colour?
Thought about as much.
Thanks to Deejo, however, there's a perfect way to show your mates just how much you know them, and if you order now, you'll be just in time for Christmas.
Unlike most EDC (every day carry) knives, Deejos are designed to be lightweight, practical and always on hand thanks to their rugged but featherweight build and handy clip, which already makes them an ideal gift for the bloke who (thinks he) has everything. But what makes a Deejo so special is how you can customise them–right down to the type of wood used in the handle on their online knife builder–, meaning each one is unique to the final user.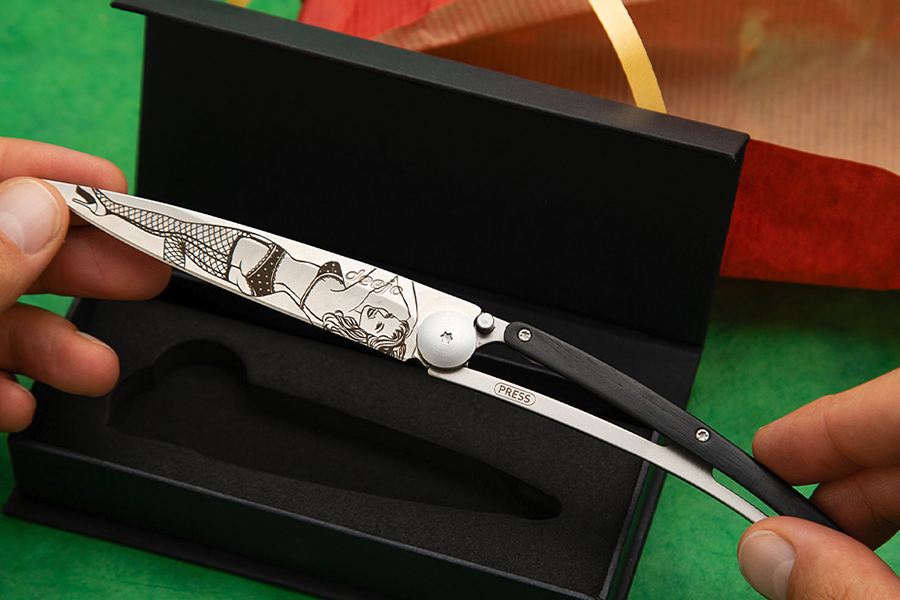 One of the most appealing options of this feature is the "tattoo" that you can choose to be laser-etched into the blade. With over 60 designs, this is where finding the perfect one to get for your mate this Christmas becomes a challenge.
Got a mate who's covered in ink? Well you can get a sweet tribal on his Deejo blade. Buddy who's a bit of a nature-lover? Fang a tree on and watch him grin as he flicks open his pressie with delight. Know your pal is going to stick this in his tackle box for his next day out on open water? Then customise his Deejo with a fish and hit that order button, mon frere.
From feathers to sugar skulls, sailing emblems to the Art Deco and Art Nouveau themes that defined the early 20th century, Deejo has thought of everything.
Once you've got the blade looking just how you want (did we also mention you could choose the blade's finish?), you can decide from 17 different handles, as well as three different sizes (Deejo are so proud of the lightweight properties they have offered them up by their heft: 15, 27 and 27 grams).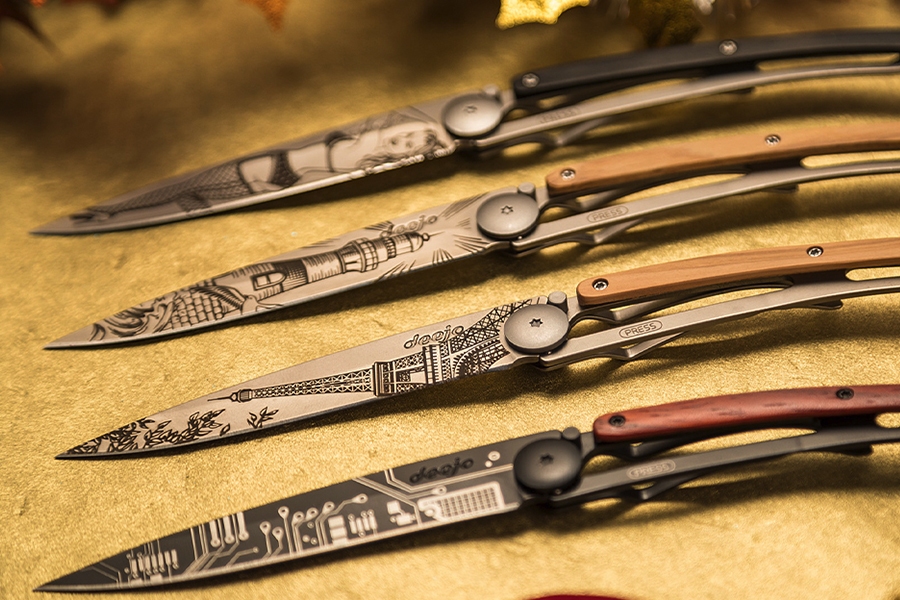 That's over 10,000 options, meaning each Deejo that leaves their headquarters just outside of Paris is individual.
Deejo also ships within 48 hours, meaning you won't be worried about whether or not it'll show up in time for Santa's sack.
Mateship may have evolved a great deal in our nation's short life, but something that's never changed is how we go about showing it. A great pocket knife is one of the few products that many of us are lucky enough to carry for a lifetime, and thanks to Deejo, finding the perfect one for your mate this Christmas is just a few short clicks away.