Victorinox Turns Its Iconic Multi-Tool into a Skateboard
You might have missed out on the chance to inform Victorinox on their next set of limited edition Swiss Army knives, but you'll want to make sure that you don't miss out on picking up one of these beauties for yourself. Over 2,000 entries came from artists and fans from around the world when Victorinox issued the challenge to create a Classic SD based on the theme of "Sports of the World." The Classic Limited Edition series offers ten designs, and Victorinox holds the contest on an annual basis. The new edition for 2020 is the Skateboarding Classic SD Limited Edition Swiss Army Knife.
You'll also like:
Limited-Edition Victorinox Hunter Pro is Hand Crafted of Damast Steel
Victorinox Hooks Up Hodinkee with a Watch Pocketknife
Victorinox Gives the Classic Swiss Army Knife a Delicious Makeover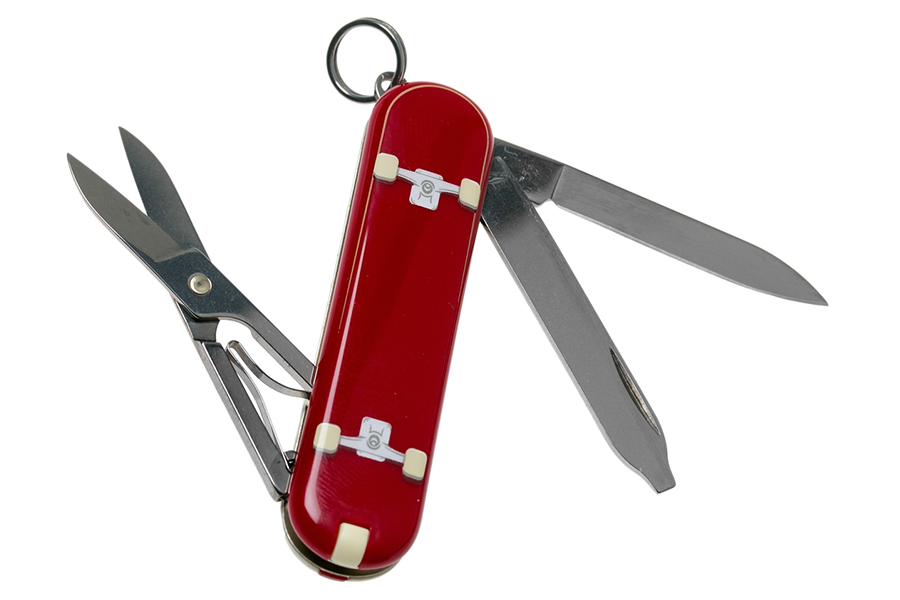 The Skateboarding Classic SD does an impressive job of paying homage to skateboarding. One side of the knife looks like the top of a skateboard deck, complete with black grip tape. The opposite side is done in red and has a set of trucks and wheels at the top and bottom to complete the look. Of course, this wouldn't be a Swiss Army knife if there weren't multiple tools in it.
The Skateboarding Classic SD features seven tools: a pen knife, a nail file, a screwdriver, a pair of scissors, a key ring, tweezers, and a toothpick. Closed the knife measures 2.25 inches, making it small enough to fit in your pocket or to attach on your keychain. Victorinox also offers the chance to engrave up to six characters on the top of the skateboard and eight characters on the bottom.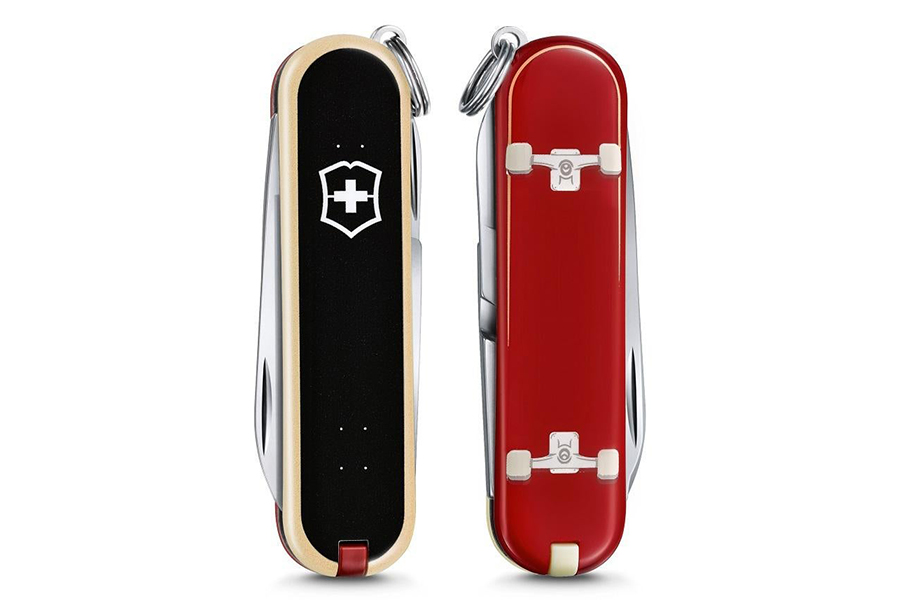 This knife will be a limited edition watch for 2020, so you'll want to move quickly to add it to your collection. If skateboarding isn't your thing, then you can check out the other sports themed watches that Victorinox is offering. You can also take the time to come up with your own design to submit for the next go around of the design contest. Whichever you choose, you can rely on the quality that goes into each of the knives that Victorinox makes.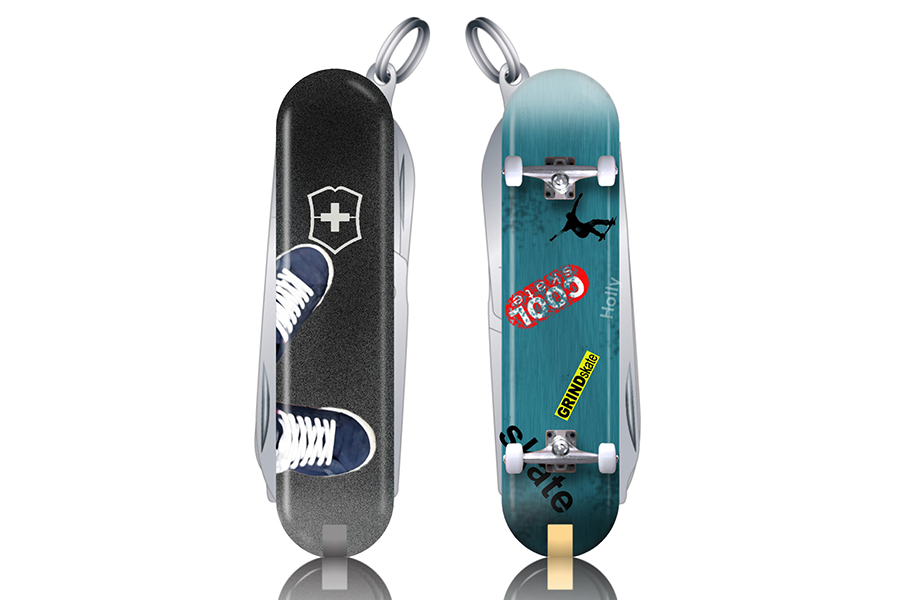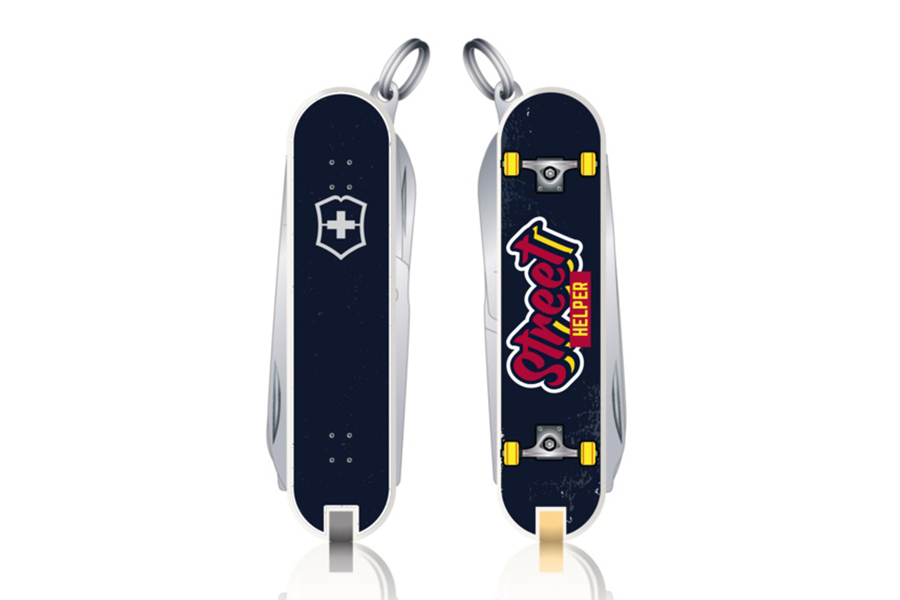 You'll also like:
Limited-Edition Victorinox Hunter Pro is Hand Crafted of Damast Steel
Victorinox Hooks Up Hodinkee with a Watch Pocketknife
Victorinox Gives the Classic Swiss Army Knife a Delicious Makeover