1974 BMW 2002 Tii Alpina A4S to Turn Heads at RM Sotheby's Auction
Collectors will get the chance to bid on one of the rarest and most desirable sports cars ever made at RM Sotheby's Classic Car Auction on February 8th.
The BMW 2002 is among one of the coolest collector cars available at the highly-anticipated auction. Due to its strong influence on future BMW models and race car performance, many auto specialty enthusiasts consider the 2002 to be one of the most important BMWs ever made. The reason for this is simple. The 2002 combines a powerful engine, a superior lightweight body and excellent suspension. The design is top-notch, as well. It is one of the few true sports cars with enough room to seat five people comfortably.
The BMW 2002 was produced over a seven year period, from 1968 to 1975. It was available in a choice of two models: the 2002 Turbo and the 2002 Alpina A4S. Less than 200,000 of the 2002s were sold in all. The 195 hp Alpina A4S is valued by racers over the Turbo model for its performance.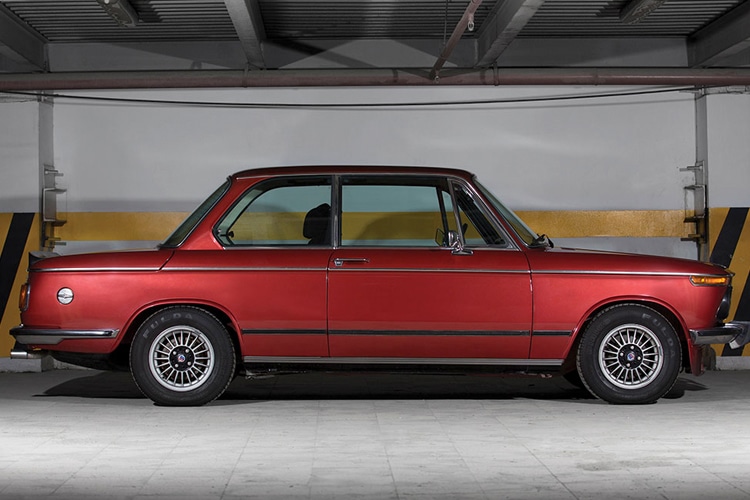 This particular model that is up for auction at Sotheby's is fully certified. It is painted a Garnet Red Metallic. Fitted with Recaro Sport Seats, it offer true sports car styling. With just over 30,000 km on the odometer, this legendary BMW would be a great addition to any collection. No doubt there will be fierce competition among bidders who desire to get their hands on this beauty.
Have you subscribed to Man of Many? You can also follow us on Facebook, Twitter, Instagram, and YouTube.