Go Fly a Kite with Red Yacht Design ICE
Red Yacht Design is giving new meaning to the idea of flying a kite. Project ICE is a collaboration between Red Yacht and Dykstra Naval Architects that is powered by a giant overhead sail—literally, the yacht flies a kit whenever it wants to set sail.
You'll also find:
Rand Leisure 28 Electric Boat Revives Viking Speed
Mokai Jet Powered Kayak
115m Stormbreaker Superyacht is Built for the Off-gridder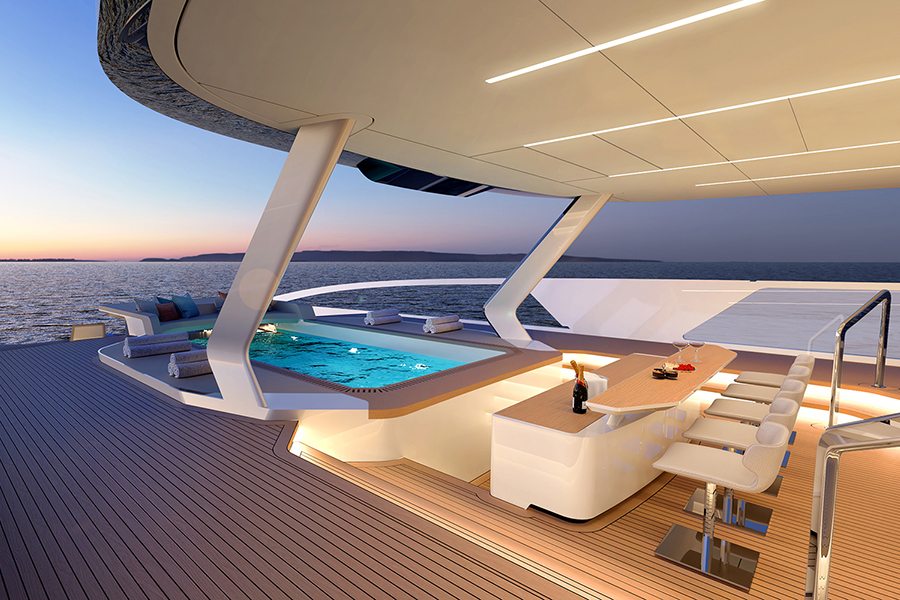 The ICE yacht flies a 1,700 square foot kite 600 feet above itself to harness wind power to make it more fuel-efficient. "German kite manufacturer SkySails has been integrating this technology on commercial ships for many years to reduce fuel consumption," says Fatih Surekli, the co-founder of Red Yacht Design. "We started with the notion that it would also work on a yacht created for circumnavigation. It will almost exclusively be used on the high seas—there is plenty of open water and no helicopters flying by." Dykstra worked with SkySails to perfect the geometry of the kite while also designing a hull that offers low resistance. When not using the sail, ICE has an efficient hybrid propulsion system. The design of the yacht itself pulls heavily from the very seas that she will be sailing. "We wanted her to look like she always came from the sea. The main inspiration came from sharks and dolphins. We wanted the superstructure and bow to convey a feeling of majesty, with the aggressive look of a shark. Aft, the areas are more welcoming, with a friendly, dolphin-like feeling," says Surekli.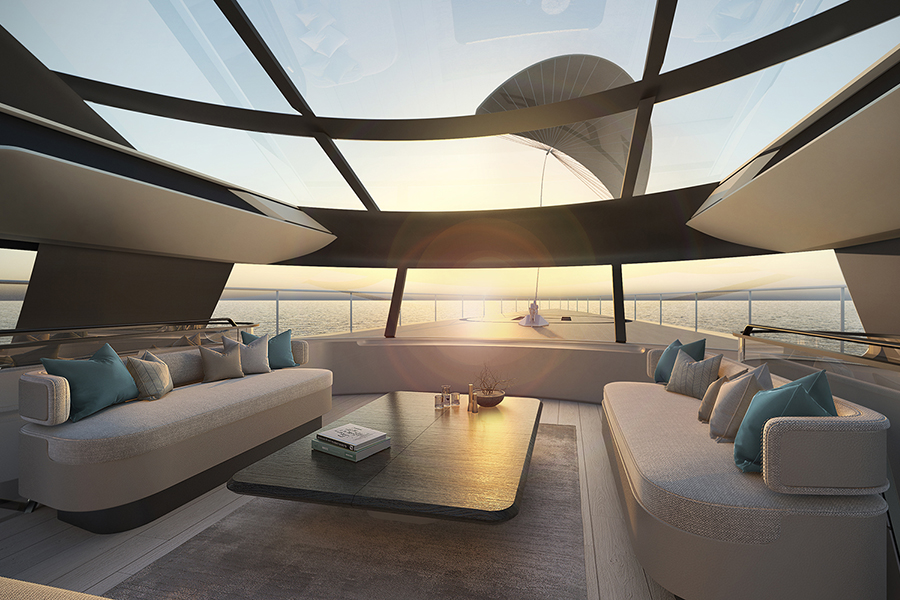 Glass is prolific on the boat so as to provide plenty of views and natural light. The Kite Lounge in particular offers these benefits thanks to its spherical glass ceiling that allows passengers to watch the kite flying from the safety of the lounge, which can also be converted into a dining area. ICE boasts four guest cabins for 10 people and a full-beam master's suite that includes an office, his and hers dressing rooms, lounge, and access to the spa. There is also plenty of open space, 5,000 square feet, in the upper decks, stern, and bow areas. The superstructure is made out of carbon fibre and the hull of aluminium to help drive down the weight.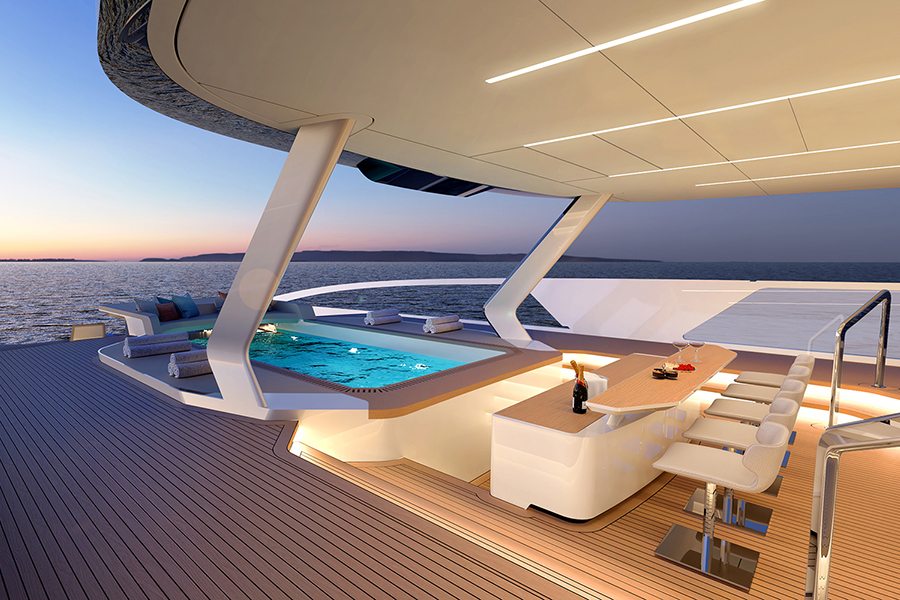 ICE also comes with the ICE Ghost, an 85-foot companion boat that can carry plenty of other toys. The pair give you plenty of reason to take up someone's invitation to go fly a kite.
---
Featured Video from Man of Many
---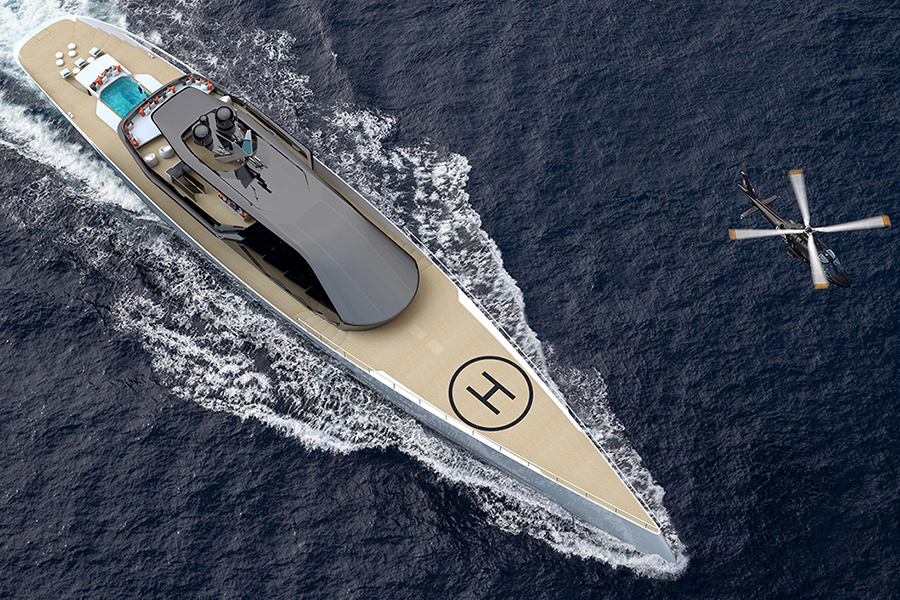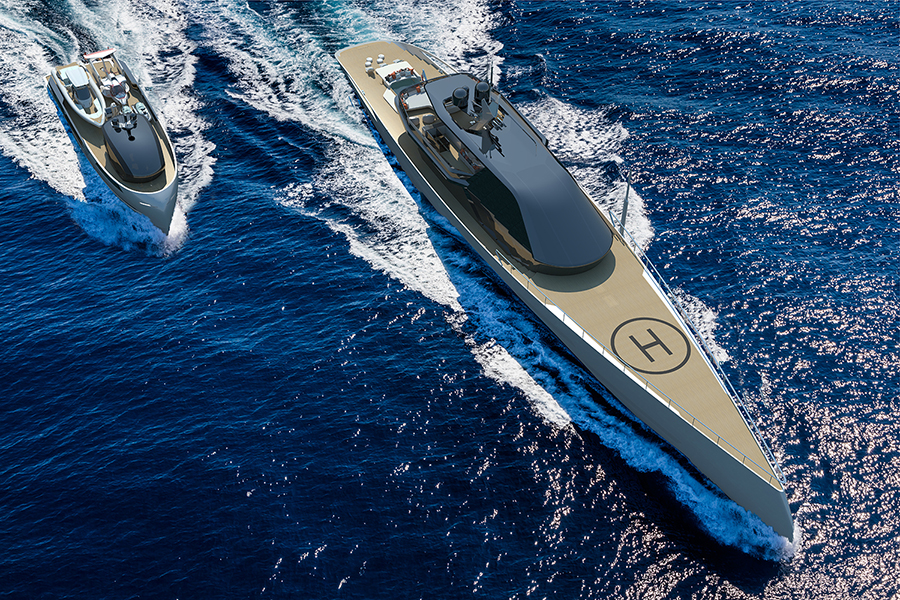 You'll also find:
Solo Skiff is the Beginning of Your Fishing Adventure
Magonis Unveils All-Electric Wave e-550 Personal Luxury Boat
115m Stormbreaker Superyacht is Built for the Off-gridder
---
Featured Video from Man of Many