Lamborghini Partners with Tecnomar for a 4,000hp Luxury Motor Yacht
The Lamborghini name has always been synonymous with speed on the track, but a new partnership with the Italian Sea Group is promising to deliver power on the high seas. The new Tecnomar for Lamborghini 63 is the pair's latest motor yacht venture and it's worth the price of admission.
You'll also like:
Dynamiq GTM90 Transforms Depending on the Weather
Hand-Built Brabus Shadow 900 is Limited to Just 37 Boats
Nemo Submarine is Your Ultra-Light, Personal Sub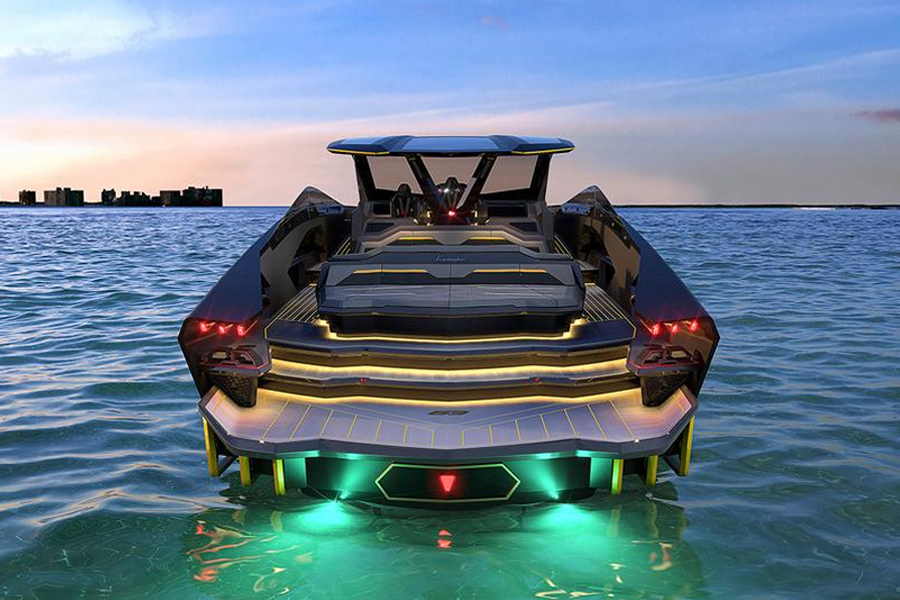 Taking inspiration from the Lamborghini Sian FKP 37; the Technomar is an ultra-lightweight carbon-fibre on-water vessel that boasts twin V12 engines capable of producing 4,000 horsepower. The motor yacht can reach speeds of up to 60 knots, making it the fastest of the Tecnomar fleet. Not bad for a 63-foot, 24 ton beast.
"We announced this partnership in May, and today we present Tecnomar for Lamborghini 63, a motor yacht which will became as futuristic an icon as the car she is inspired by," said Giovanni Costantino, CEO of The Italian Sea Group. "Selected owners around the world will own not only the fastest Tecnomar motor yacht in the fleet, but a Tecnomar for Lamborghini 63 masterpiece. I'm proud that we have chosen to create this innovative and challenging project with Automobili Lamborghini, which links technology, supreme design, quality and performance."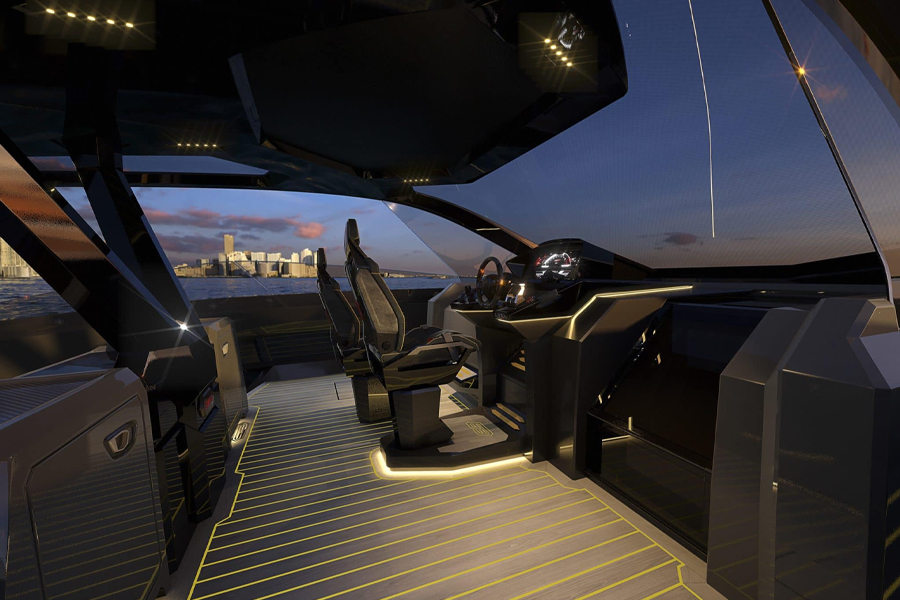 In terms of design, the Tecnomar for Lamborghini 63 takes cues from the racing icon's automotive counterparts. The hull and superstructure are created from a high-performance shell, developed by naval engineer. The hard top is inspired by Lamborghini roadsters, providing sun and wind protection while guaranteeing aerodynamic performance. Even the start/stop button is authentically Lamborghini, mirroring the automotive icon's famed dual start.
"This yacht represents the significance of creating a valuable partnership, at its best: our co operation allows the essence of both organisations' style and expertise to be transferred to different worlds, sharing in their diversity to interpret and add value to the final product in a new environment," Stefano Domenicali, Chairman and CEO of Automobili Lamborghini said. "If I had to imagine a Lamborghini on water, this would be my vision. I'm delighted to celebrate this successful collaboration."
The new Tecnomar for Lamborghini 63 will be available from the beginning of 2021.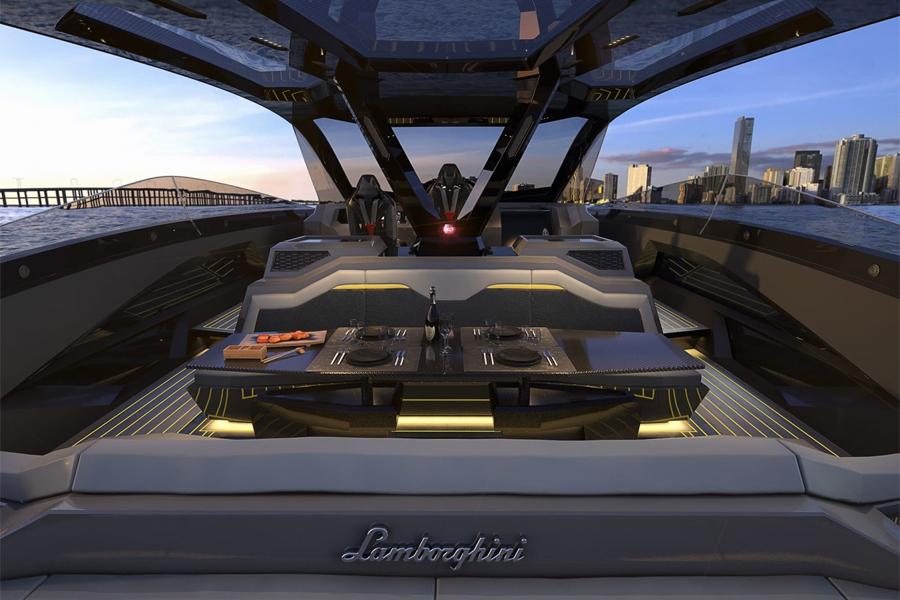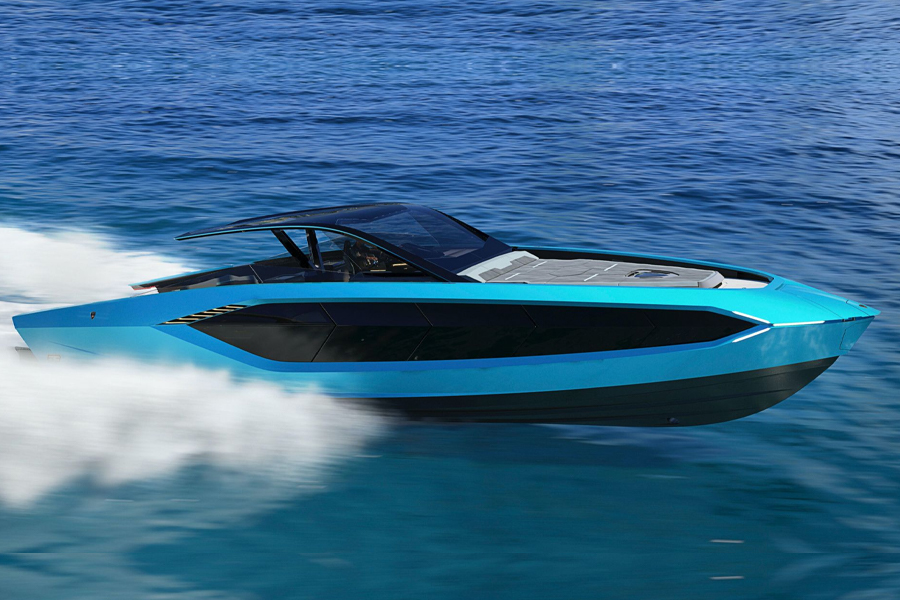 You'll also like:
Dynamiq GTM90 Transforms Depending on the Weather
Hand-Built Brabus Shadow 900 is Limited to Just 37 Boats
Nemo Submarine is Your Ultra-Light, Personal Sub