The Marvel 41C Armored Boat Will Protect You at Sea
Do you need protection against the Somali pirates as you sail your luxury yacht around the Horn of Africa? If so, then you are in luck. The Marvel 41 Armored Boat can help protect your yacht while you navigate the high seas.
Marvel built the Armored Boat in cooperation with luxury designer Nikos Manafis. Looking like something from a James Bond movie, this boat features aggressive lines that are sure to keep any villain at bay.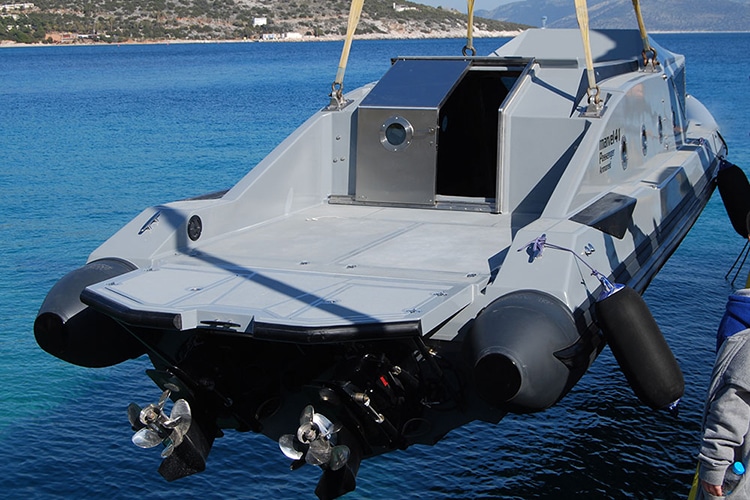 The Marvel 41 was built as a security vessel for larger yachts. It can be used in a variety of different climates thanks to a protected deck. This boat is a great combination of utility and luxury. It was built to strong, rigid materials that help it effortlessly glide through the waves.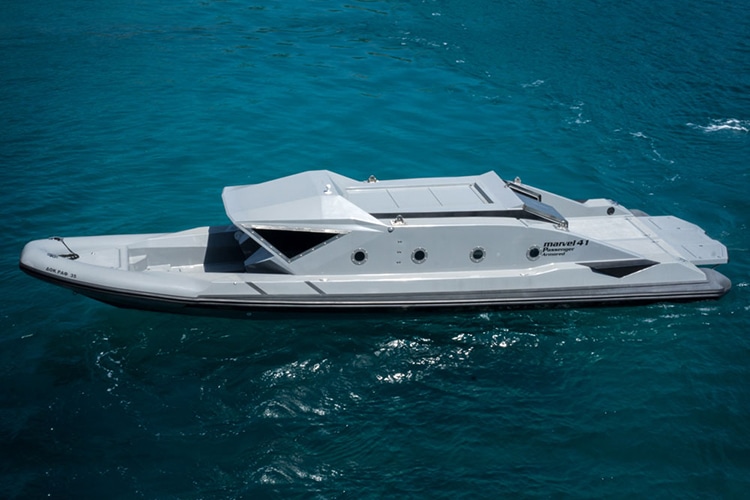 It weighs in at 6,300 kilogrammes and holds 238 gallons of fuel, which will provide you with plenty of fuel for pursuing villains on the sea. Buyers have a choice of engines—either a pair of 425 horsepower 6.7-liter Cummins engines or two 350 horsepower Mercury Verados outboard motors. She can reach a top speed of 50 knots with the Cummins engine option.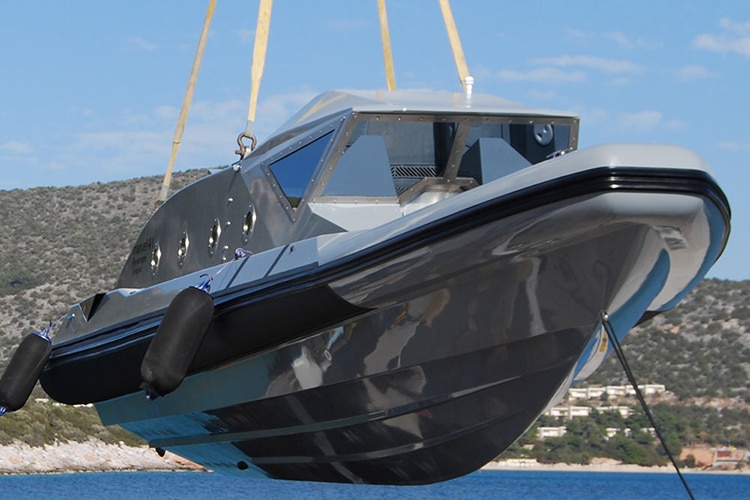 There is an 18 passenger version of the Marvel 41 that features a weather-protected seating area and a rooftop for sunbathing. Each bespoke Marvel 41 Armored Boat is custom-built to the owner's specifications. No matter purpose this boat serves, it will undoubtedly command the attention of the other ships at sea.
Have you subscribed to Man of Many? You can also follow us on Facebook, Twitter, Instagram, and YouTube.