Mazu 82 Yacht Comes Complete with a 'Bulletproof' Deck
It wasn't the intention, but the Mazu 82 yacht is built like a battleship. It wasn't built that way for the purpose of going into battle, but rather to allow for the design of an all-glass deckhouse. To accomplish that design, the shipyard had to use glass panes made of single piece, and that meant increasing the thickness of the glass to 'bulletproof' levels. As a result, the windshield is over 22mm thick and has a PVB interlayer that is literally bulletproof. If that were the only interesting aspect of the Mazu 82 yacht, that would be saying a lot, but there's even more that's innovative about this yacht.
You'll also like:
Rand Mana 23 is an Electric Watercraft for the Ecologically-Minded
Burgess' 'Ragnar' Yacht is a Modern-Day Norse Legend
$40 Million Dynamiq GTT 165 Redefines the Superyacht Design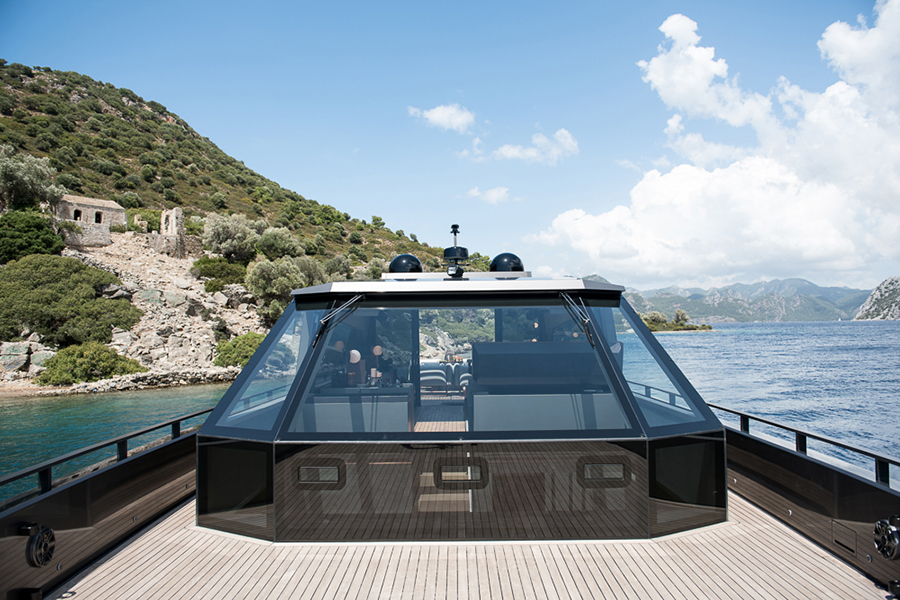 "Multifunctional design was very important to the owner," explains Halit Yukay, the founder of the shipyard responsible for the Mazu 82 yacht. "In fact, the open foredeck has three different uses: as a sunbathing area, a dining area for 12 people, and a screen can be set up to turn it into an open-air cinema."
The ship is filled with details like that. Another example is the sliding aluminum roof of the deckhouse. Custom made by OPAC in Italy, the roof slides back to give the main deck a more open feel.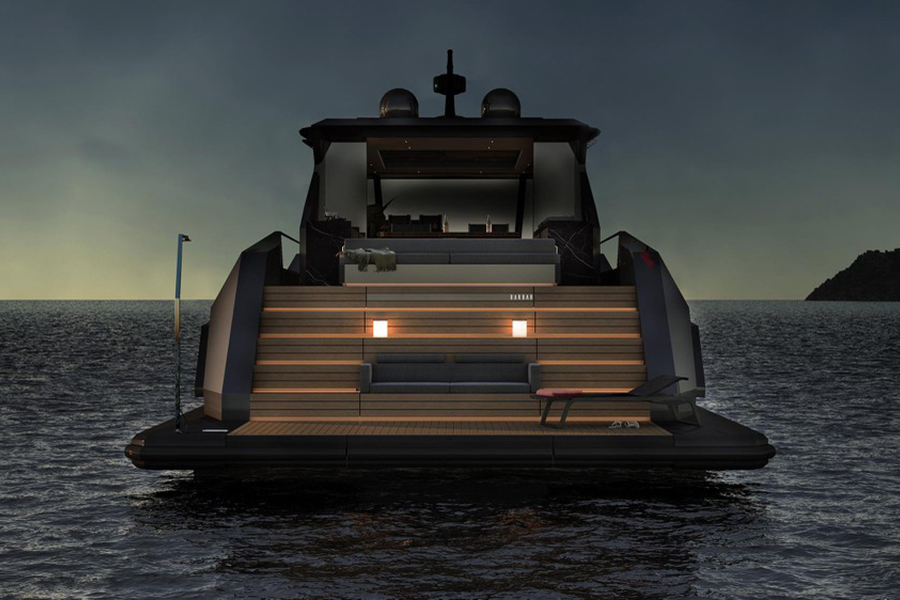 The yacht's windows may be able to withstand a bullet, but that's all that this ship has in common with a battleship. The Mazu 82 yacht is all about luxury, and the interior reflects that. "The interior and the exterior should never be defined as two different aspects but should be seen as a whole as one is the extension of the other. Both should create a coherent unity and reflect the main mood and feelings the designer intended," says Yukay.
The designer, Tanju Ozelgin, had a pretty big challenge for what he wanted to accomplish. "The space has to be as compact and light as possible without losing the illusion of feeling at home or in a cozy hotel. This was one of our key aspects during the design phase of the yacht: to create a space that feels more as if you were in your own house with all the familiarity and comfort that comes with it." Even if the Mazu 82 yacht isn't your home, it will make you wish that it was thanks to its comfort and innovative design.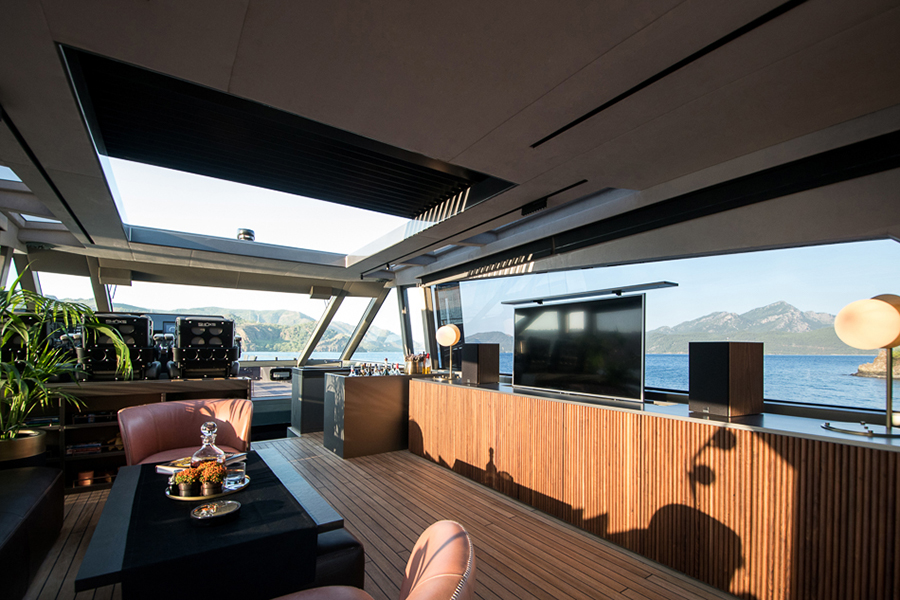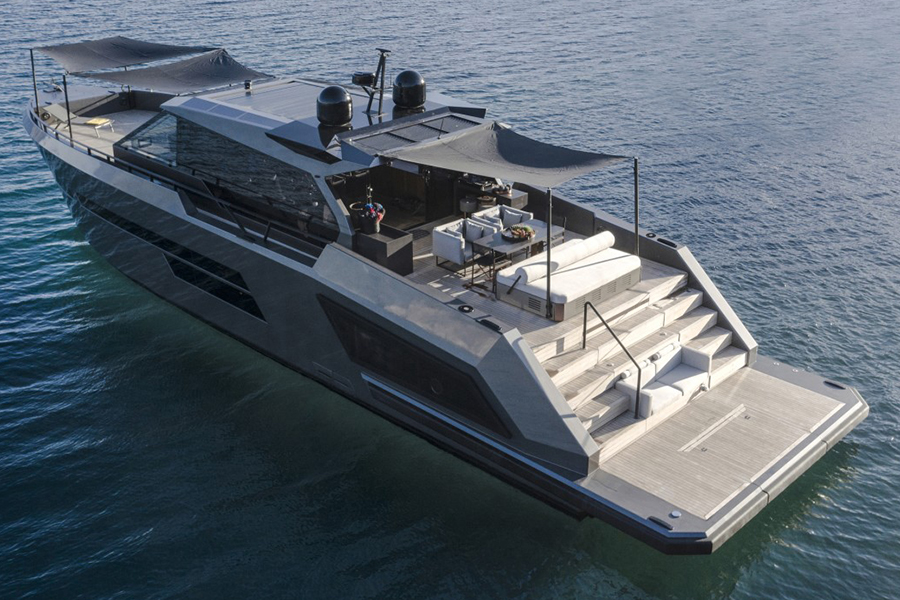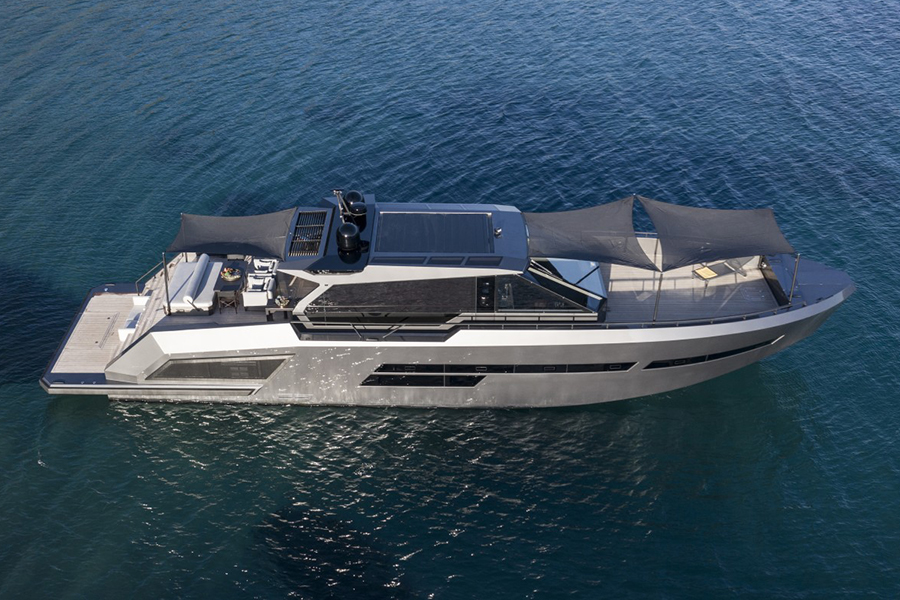 You'll also like:
Rand Mana 23 is an Electric Watercraft for the Ecologically-Minded
Burgess' 'Ragnar' Yacht is a Modern-Day Norse Legend
$40 Million Dynamiq GTT 165 Redefines the Superyacht Design