Motorized Inflatable Paddle Boards Are Causing Controversy
Maybe it's not real controversy, but Bote's Motorized Inflatable Paddle Boards might have boating purists up in arms. What exactly is the line between a boat and a paddle board? Whatever the answer, Bote's latest product, called the Rover, is worth getting a hold of.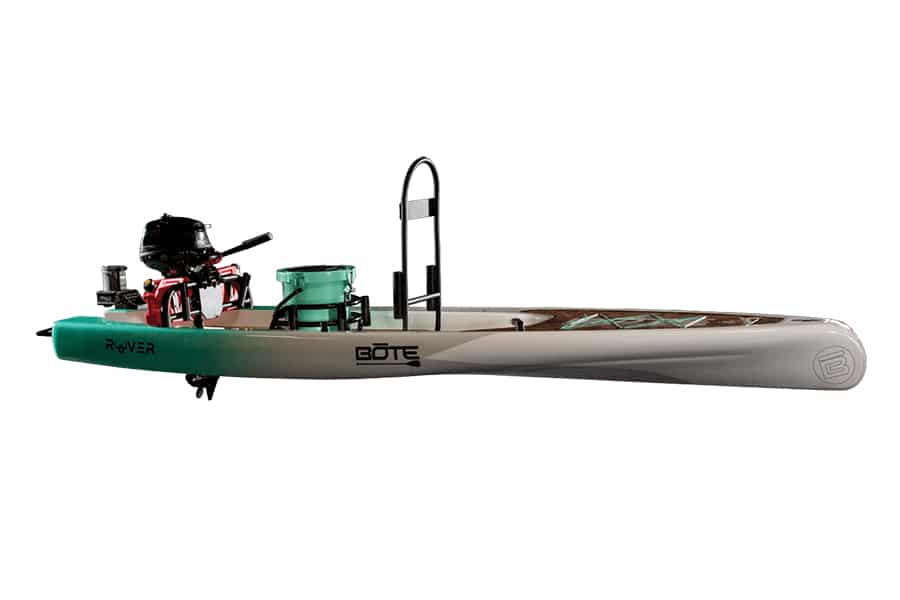 The paddle board is 14 feet long and looks exactly like any other paddle board in its most basic form. It might be a little heavier than what you would expect—the board by itself weighs 105 pounds. The V-shaped bow is also a little unusual when compared to the more traditional, surfboard shaped paddle boards. There's also a slot in the back, and that's where the Rover really starts being different. The slot is for an outboard motor capable of six horsepower. The Rover can hit speeds up to 16 miles per hour, and it can carry up to 500 pounds. Looking at those stats, you can start to see the question of whether this is a boat or a paddle board.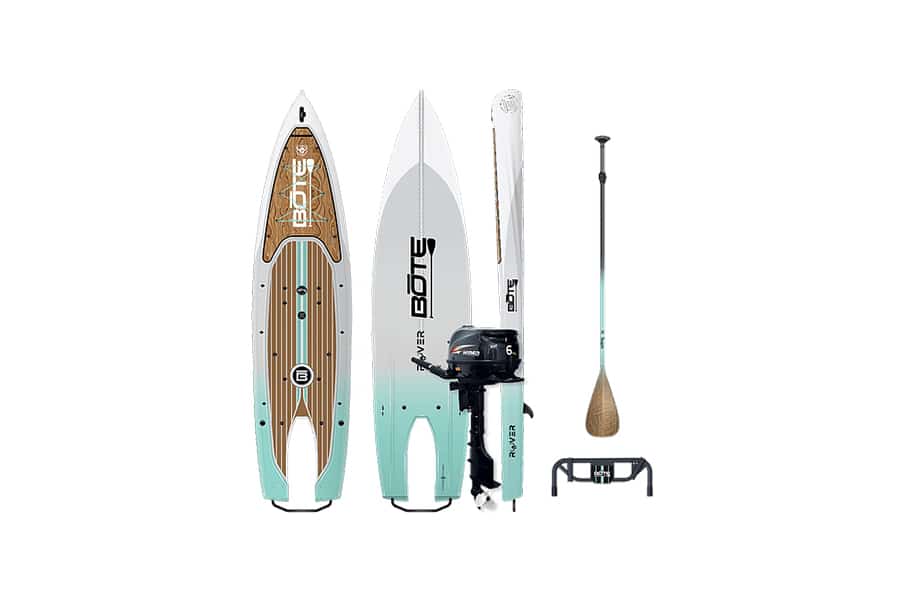 When running the motor, you can sit o the KULA 5 cooler, which also handily has holders for fishing rods. You can also add a power Pole Micro, a Grab Rack (with two rod holders) a wheel rack, and ConnexSUP plugs that match up with RAM or Scotty mounting accessories.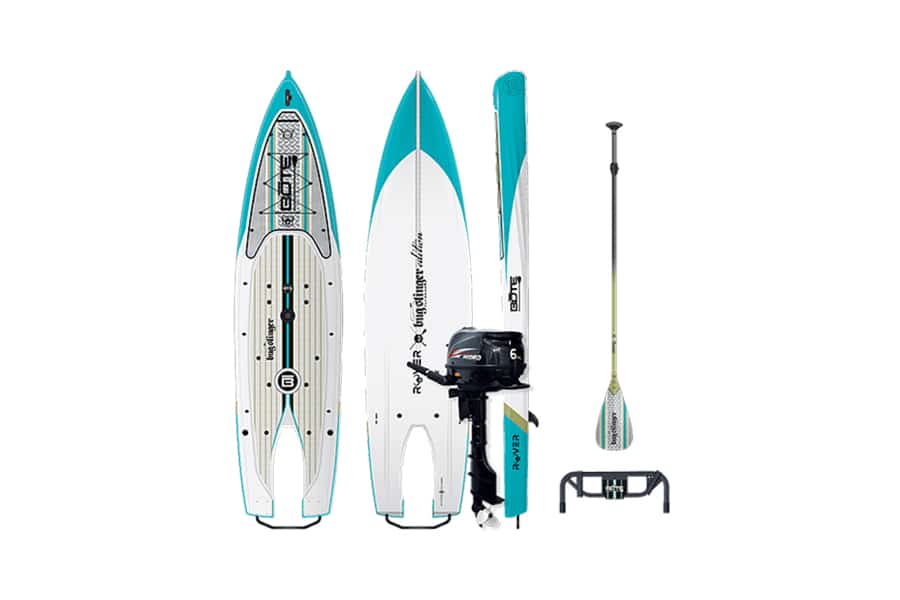 Boat or paddle board? Who knows? Regardless, it looks like a lot of fun.