Naturecruiser Houseboat Offers a Solitary Respite
RVs have long reigned as the granters of freedom to those seeking solitude and a respite from the busy world. The problem with staying on top for so long is that so many people now have RVs, which means that seclusion just isn't as much of an option anymore. Seems like no matter what campground you pull into, you'll be surrounded by others (only a few of whom will actually be seeking the quiet and contemplative freedom you're looking for). So where can you turn for a little bit of peace and quiet to recharge and revitalize? German manufacturer Wohnschiff's Naturecruiser Houseboat may be exactly what you're looking for.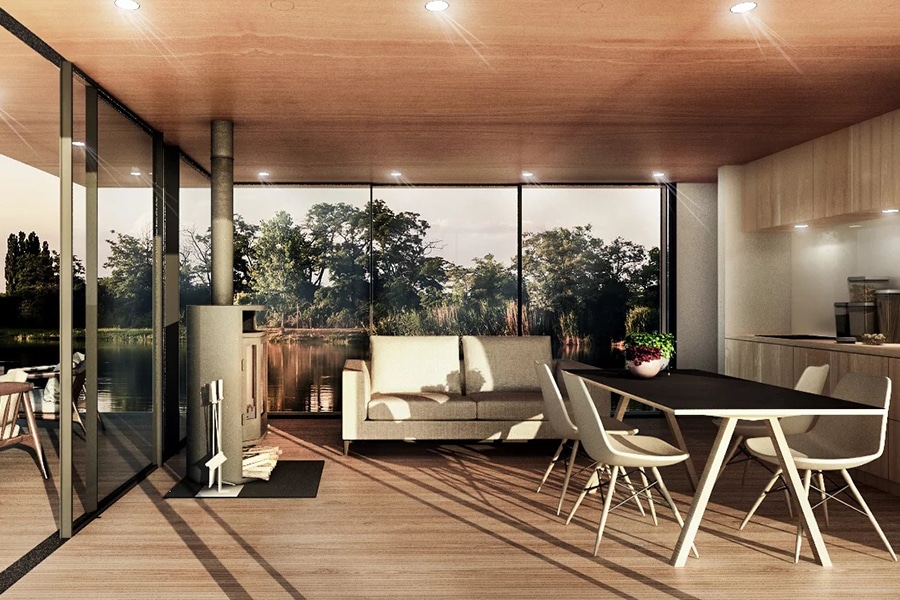 The 15-meter long houseboat can be left on any lake and river, letting you park where others cannot. You can cruise out into the middle, away from crowds, and enjoy the meditative sound of the water lapping against the hull. The Naturecruiser has plenty of living space and features a layout that can be customized but that features a bedroom, bathroom, kitchen, and an outdoor deck with a rooftop terrace. The houseboat has a Scandinavian design that features warm wood cladding and modern fixtures. It also comes with a water-purification system as well as solar panels so that you can truly live off-grid. Naturecruiser is that perfect place for a time-out, romantic dinner, weekend trip, or even a party with friends or meeting with colleagues.