Officina Armare's A43 Speedboat is More Lifestyle than Boat
Lamborghini—built for speed. Speedboats—obviously built for speed. Mash the two together and you're going to get less of a vehicle and more of a projectile. That's what Officina Armare has done with their new A43 Speedboat.
The A43 was inspired by Lamborghini, resulting in an amalgamation of the traditional shape of a speedboat with the sharp facades and ultra-performance of a Lamborghini.
The 43-foot watercraft is powered by a pair of aspirated 540 horsepower Mercury engines and Caterpillar Three60 Pod Drives that can propel the boat to 80 knots (about 93 miles per hour). When it's time to dock, the A43 has a lateral bow thruster near the bow to help with maneuvering at lower speeds. The boat's performance is improved by air entrapment tunnels on the sides that are designed to provide aerodynamic lift at top speeds.
Helping even more with the aerodynamics is the shape of the windscreen, the transom, and an inverted bow.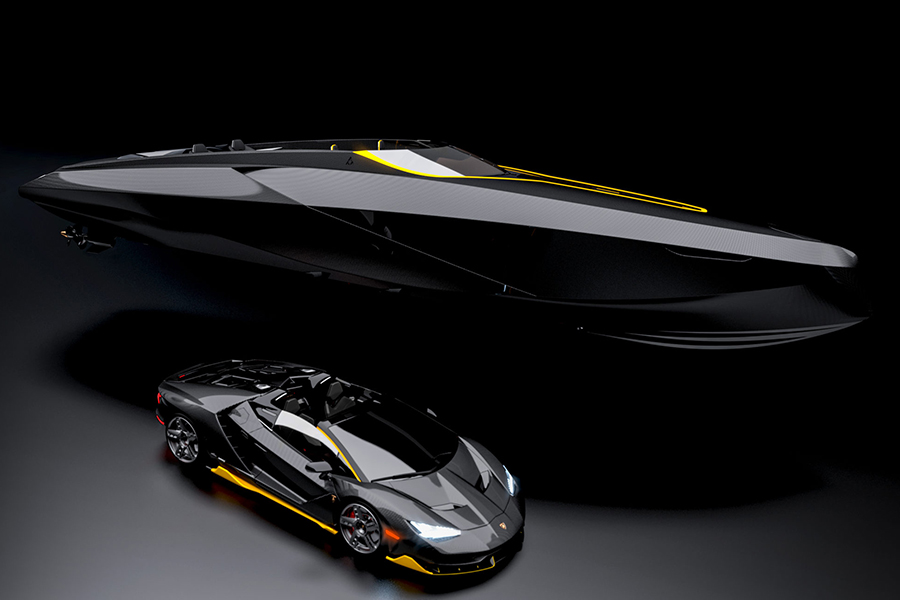 The A43 makes prolific use of carbon fibre, keeping it lightweight. The boat, much like its inspiration, offers a comfortable ride. For amenities, the A43 offers an in-cabin bathroom and shower as well as a kitchen, dining table, and a living area. You'll also find a microwave, refrigerator, coffee machine, sofa seating for four, and air conditioning.
The helm offers plenty of space to lounge and to sunbathe. The lounge area also has champagne storage to keep your bubbly cool while you jet across the water.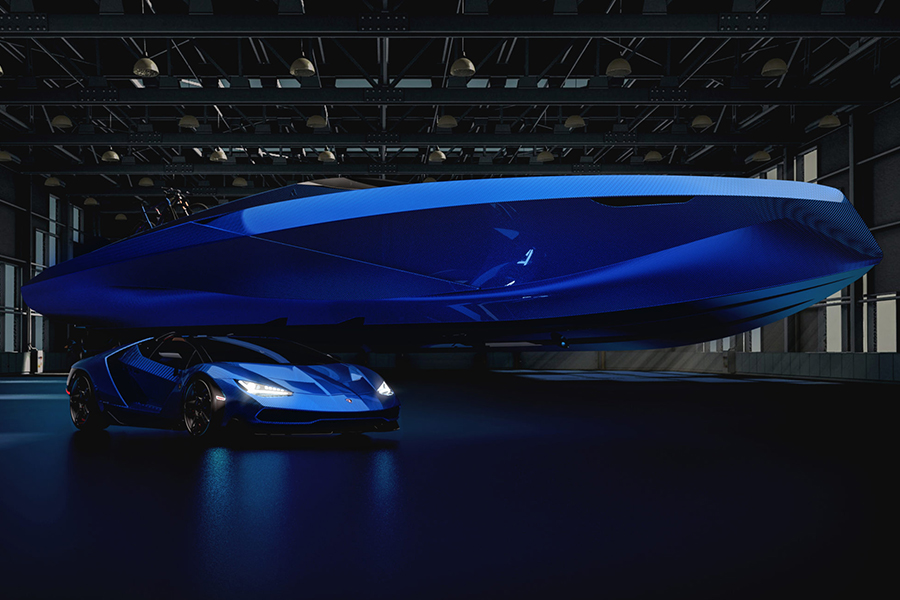 The boat also carries a pair of Seabobs and even has space for transporting bicycles, surfboards, a small tender, or a swimming platform thanks to a rack-mounted in the engine room.
Those amenities fit right in with Officina Armare's vision of the bot being "more than a speed boat, it's a lifestyle."