Rand Leisure 28 Electric Boat Revives Viking Speed
Centuries ago, the Danes gained a reputation for their speedy boats and ferocious fighting, which they employed in raids of England, Scotland, and Ireland, amongst other places. This group of pirates were known as Vikings and were feared throughout the known world. Now the Danes are back to building fast boats—though not with the purpose of raiding small villages. Danish boat maker Rand is leading the charge with a new flagship that is designed to go faster and farther than any other electric boat. The Rand Leisure 28 Electric Boat is the modern-day Viking Longship.
You'll also like:
Hermes Speedster Boat Redefines Efficiency and Luxury
Rossinavi Polaris Yacht is 'Ice-Class' Luxury on all Waters
Vanqraft 16 Combines a Jet Ski and a Boat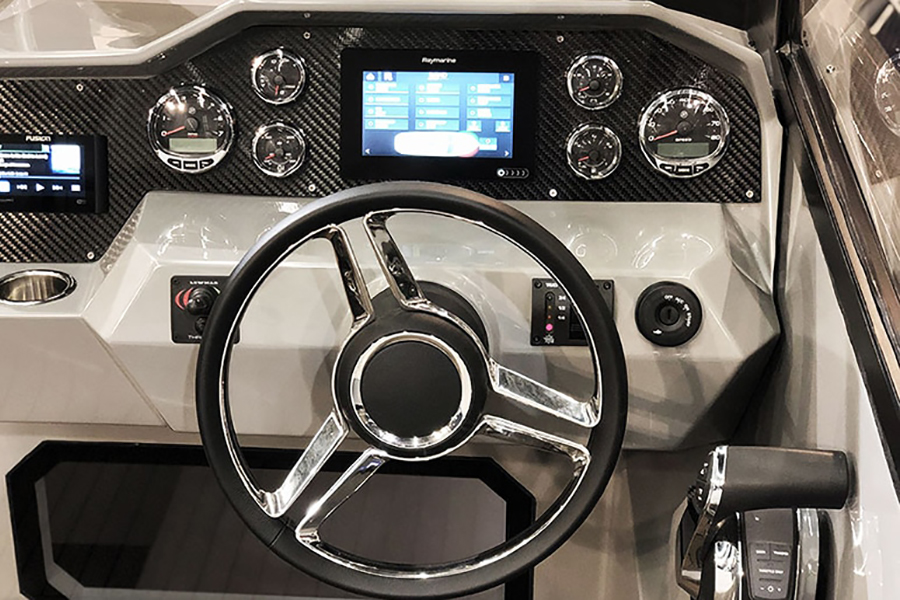 Rand offers the Leisure 28 with their all-new e-drive stern propulsion system. This 240kW motor uses an "ultra-high efficiency permanent magnet." Combined with a modular lithium battery pack that offers up to 120kWh, the system can propel the Leisure 28 to top speeds over 40 knots. It also offers up to two hours of planning speed per charge; that equates to 140 nautical miles of range. This new powertrain is what Rand hopes will be a viable alternative to fossil fuel-powered boats.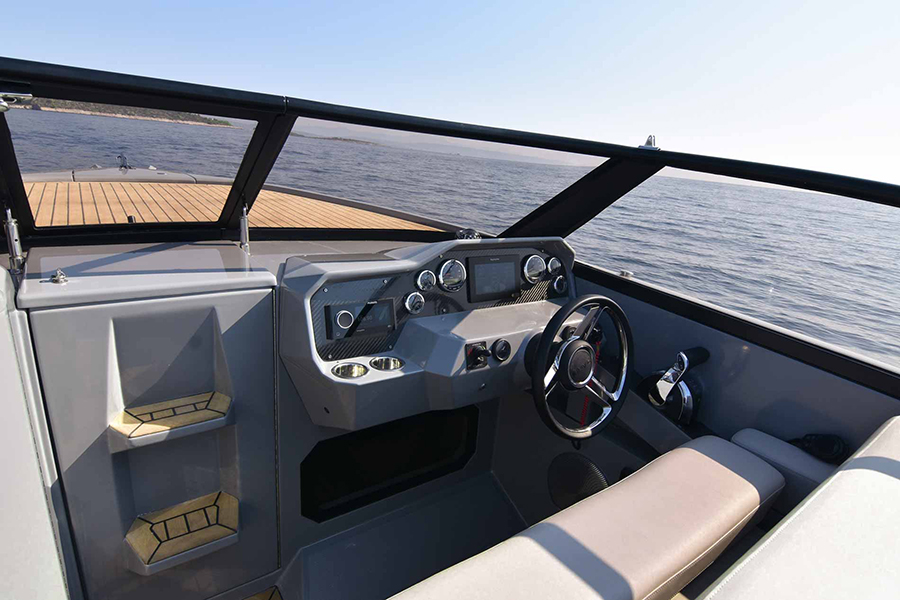 Measuring in at 27.5 feet long and 8.5 feet wide, the Leisure 28 is pretty lightweight as well. Rand used recycled plastics combined with bio-based hybrid materials to create the hull, which was designed for better stability. The powerboat offers seating for up to 12, but is really designed for the comfort of two. A large table in the middle of the craft can be collapsed to form a king-sized sun lounge—sure you can fit more people on a king size anything, but two people will really enjoy it the most. At the helm of the Leisure 28, you'll find a built-in kitchen. The cockpit also features a bar. Toward the rear is a bathing platform. Below deck, there is a sleeping quarter that has a queen-size bed.
Rand will be making the Leisure 28 Electric Boat available for raiding parties in the coming months for the price of about $195,000 USD.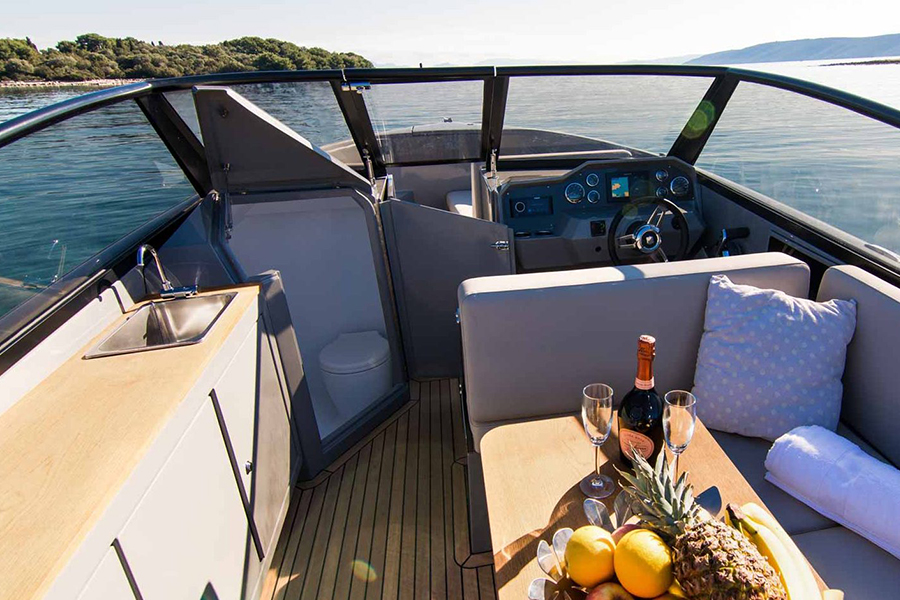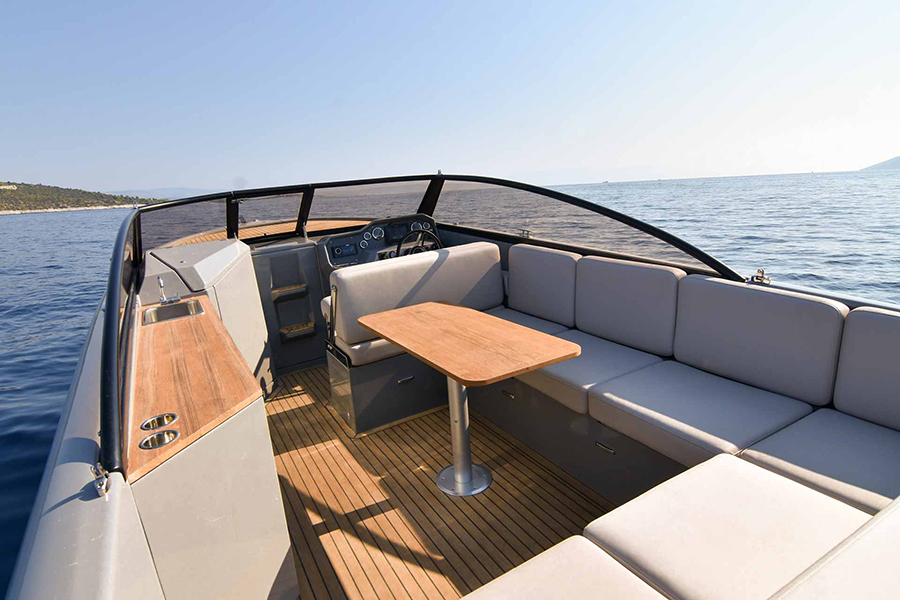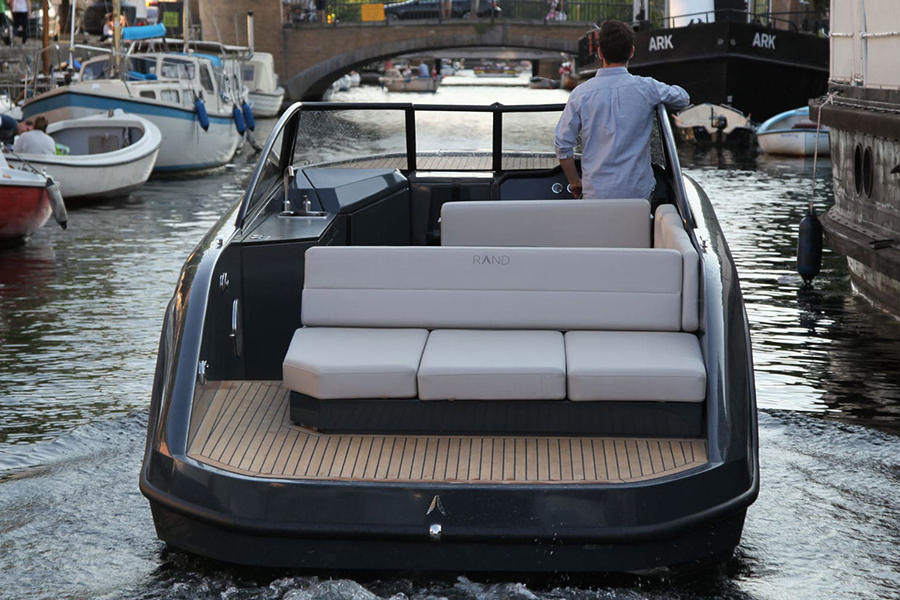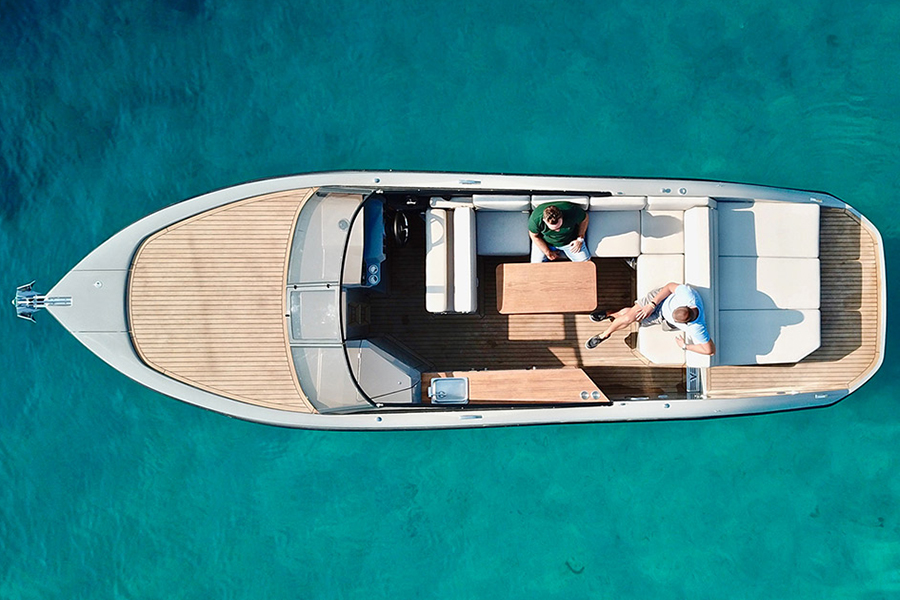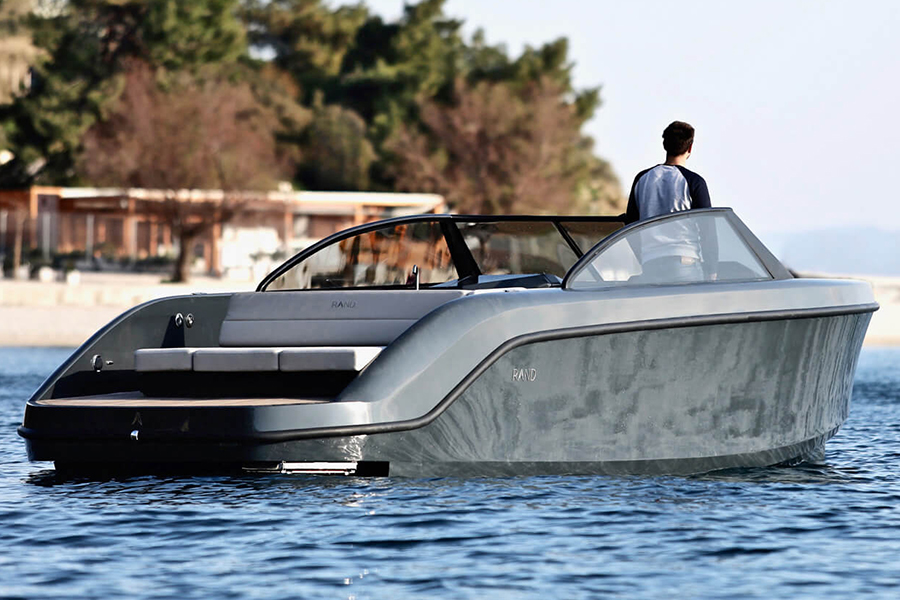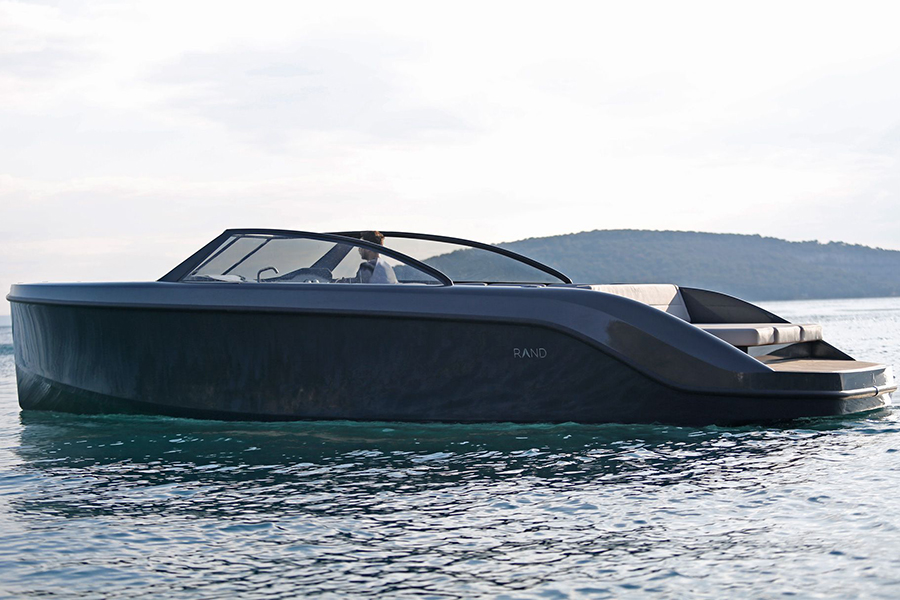 You'll also like:
Hermes Speedster Boat Redefines Efficiency and Luxury
Solo Skiff is the Beginning of Your Fishing Adventure
Vanqraft 16 Combines a Jet Ski and a Boat