Rand Mana 23 is an Electric Watercraft for the Ecologically-Minded
Boating is a social experience. Heading out on the water is made that much more fun by having a group of friends and family along with you. But to get that kind of a gathering to happen on a boat, you're going to need a larger craft, and if you're ecologically minded, you might struggle with the idea of that big gas engine chugging along while you're on the water. Denmark-based shipyard, Rand makes what they call "the next generation of electric motorboats," and for their new model, the Mana 23, not only do they offer a clean-running craft, it's a boat with room for up to 10 passengers.
You'll also like:
$40 Million Dynamiq GTT 165 Redefines the Superyacht Design
Aquanaut Yacht Is the SUV of the Seas
The Mazu 82 Superyacht Can Hit Speeds of 40 Knots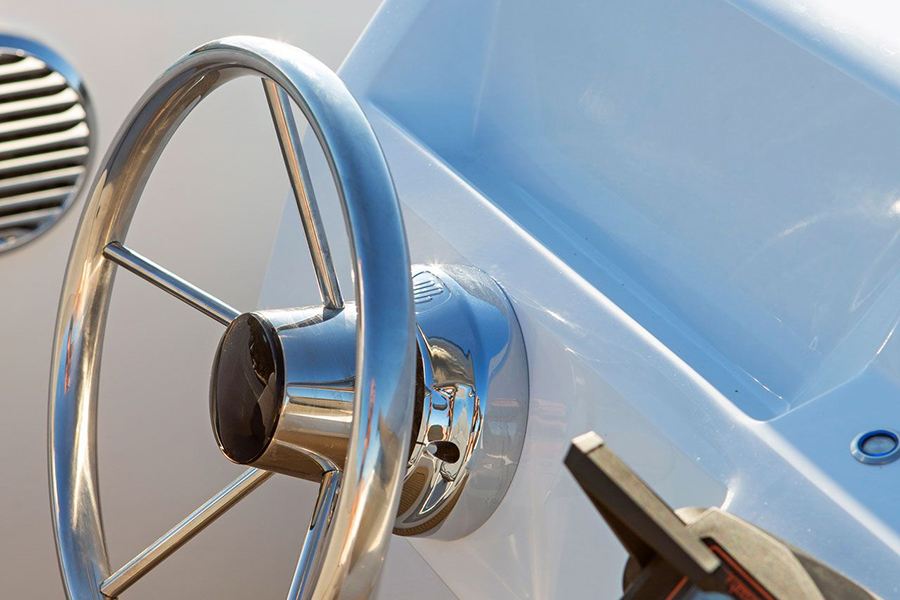 The Mana 23 comes with a simple cockpit and a spacious deck. It also includes a Bimini top and plenty of accessories. You might be envisioning a slow crawler, like a pontoon, but this craft is designed and built for speed. The Mana 23 can maintain a speed of 12 knots for 30 nautical miles. If you feel the need to go even farther, slow down to 5 knots and you'll have a range of 100 nautical miles.
The Mana 23 is by far one of the most efficient motorboats on the market today. Power comes from electric outboard engines that get their juice from solar cells located on the aft sun lounge. The craft measures 720 cm long and 230 cm wide, and is built using organic balsa wood, flax fibres, and bio-resin with a cork lining in the storage compartment. The hull is designed to reduce hydrodynamic drag, turning it into a wave piercer and a boat that offers an immediate response.
With capacity for 10 people, the Mana 23 offers plenty of seating that is made more comfortable because of its ergonomic backrests. At midship, you'll find an integrated kitchen, making entertaining even easier. If you're looking to spend time on the water, and do your part to keep that water pure, you can turn to Rand for their Mana 23, which is priced at about USD$51,900.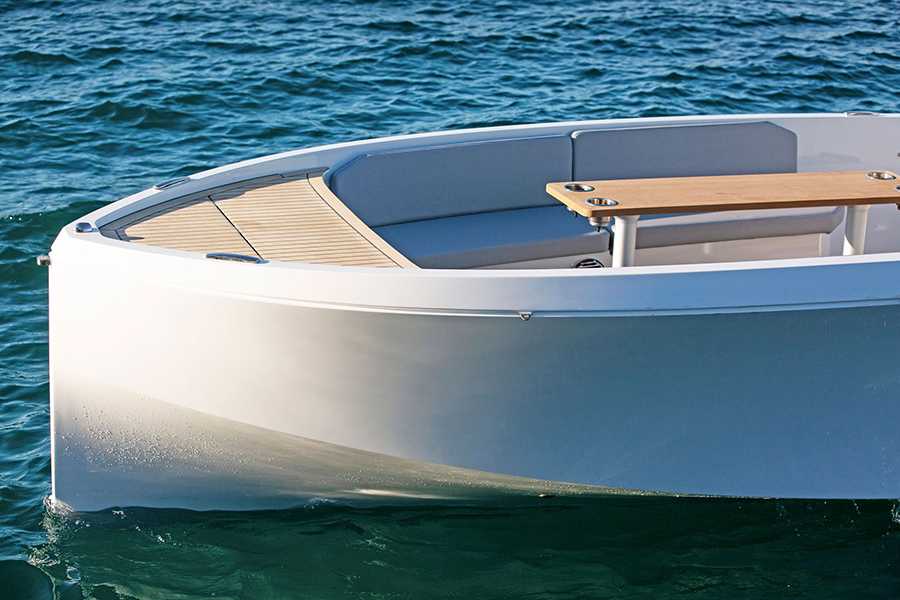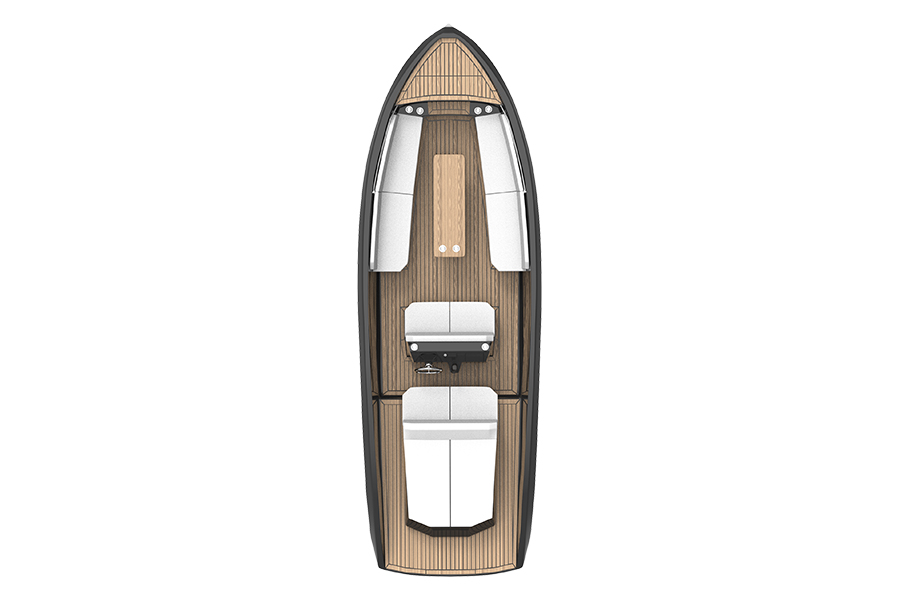 You'll also like:
$40 Million Dynamiq GTT 165 Redefines the Superyacht Design
Aquanaut Yacht Is the SUV of the Seas
The Mazu 82 Superyacht Can Hit Speeds of 40 Knots