Rossinavi Polaris Yacht is 'Ice-Class' Luxury on all Waters
Enrico Gobbi has had a long-standing relationship with shipyard Rossinavi. The latest venture sees the Venice-based architecture and design studio restrict Project King Shark. That initiative has been renamed Polaris, a 70-meter yacht that is ready for everything from the sub-zero conditions of the arctic (for which it is named) to the much warmer waters of the Caribbean.
You'll also like:
$690,000 G-fifty is the New Billionaire Playboy's Speedboat
Wally's 24-Metre WHY200 Ups the Space and Comfort
Hermes Speedster Dayboat Reimagines the 1959 Porsche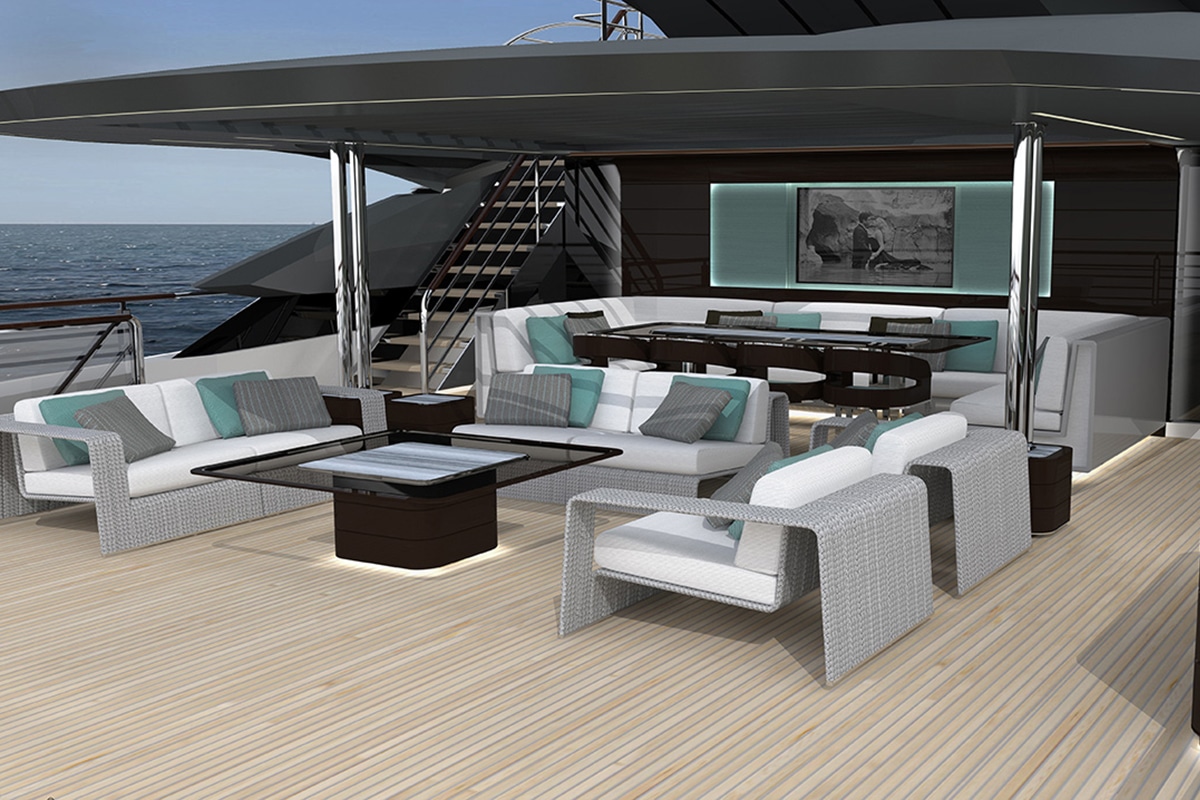 For the design of this exploratory ship, Rossinavi wanted to incorporate an owner's deck with a 20-foot long infinity pool complete with a waterfall that splashes down over a back-lighted onyx wall. The pool also features a whirlpool system, and the waterfall's wall backs up to the main salon. In addition to the pool, the deck also features a soundproof cinema room decorated with wall dividers made of crystal staves.
When you're not swimming in the pool or enjoying a good movie, you can find plenty to do in the fully equipped gym, sauna, hammam, massage room, and yoga area. Beyond that, there's ample storage room for plenty of toys, including six jet skis and two tenders. And when you're headed onshore, you can take the 33-foot custom limousine made in-house by Rossinavi. Gobbi worked with Carlo Lionetti, the co-director of Team for Design, on the interior, festooning Polaris in designer textiles and outfitting her with high-end international brands of furniture.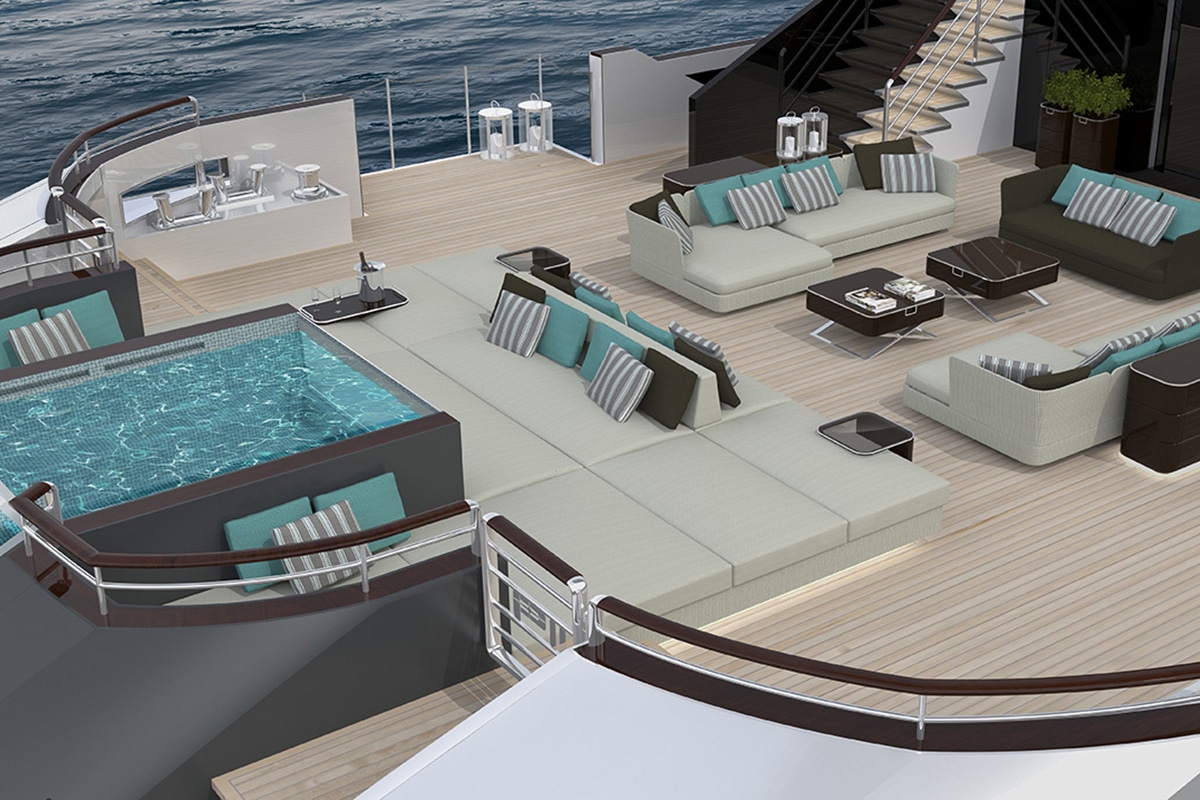 "The neat and elegant shapes of the yacht are underlined by long, continuous black window surfaces with curved details that soften up and characterise the overall cleanness of the superstructure," says Gobbi. "Our aim here was to open up the interiors towards the exterior, ensuring an ongoing view of the sea through the decks. This was achieved not by creating huge invasive openings but by instead designing refined, long and slender windows with which we were able to achieve the same goal."
Considering this is an Ice Class yacht, and that it is powered by the most modern diesel-electric propulsion system available, the views afforded by Polaris will be stunning indeed.
---
Featured Video from Man of Many
---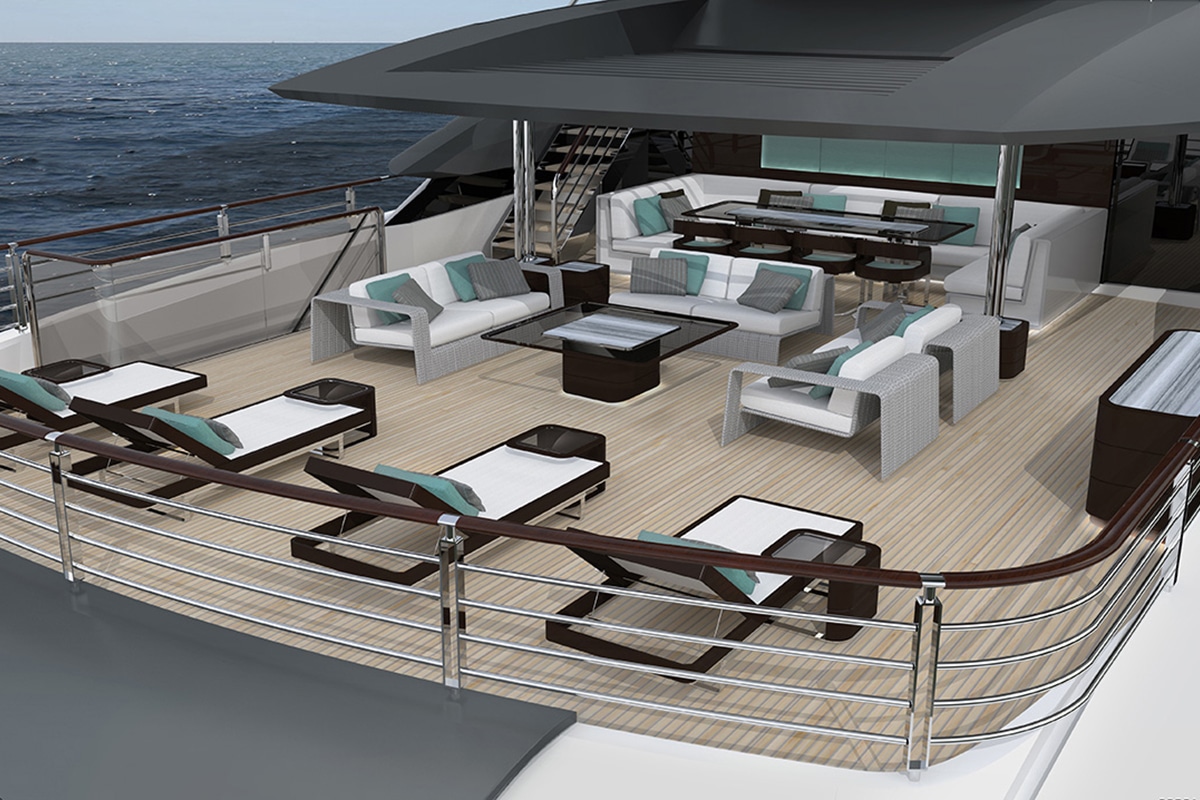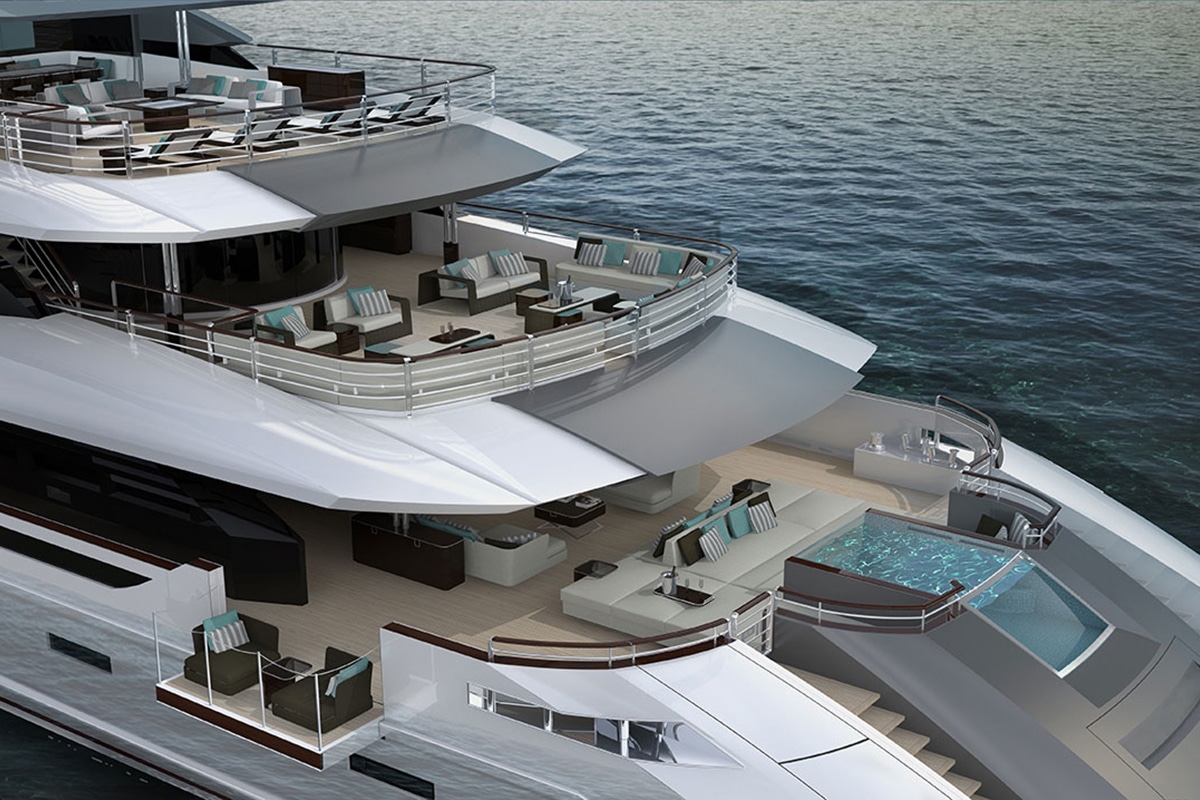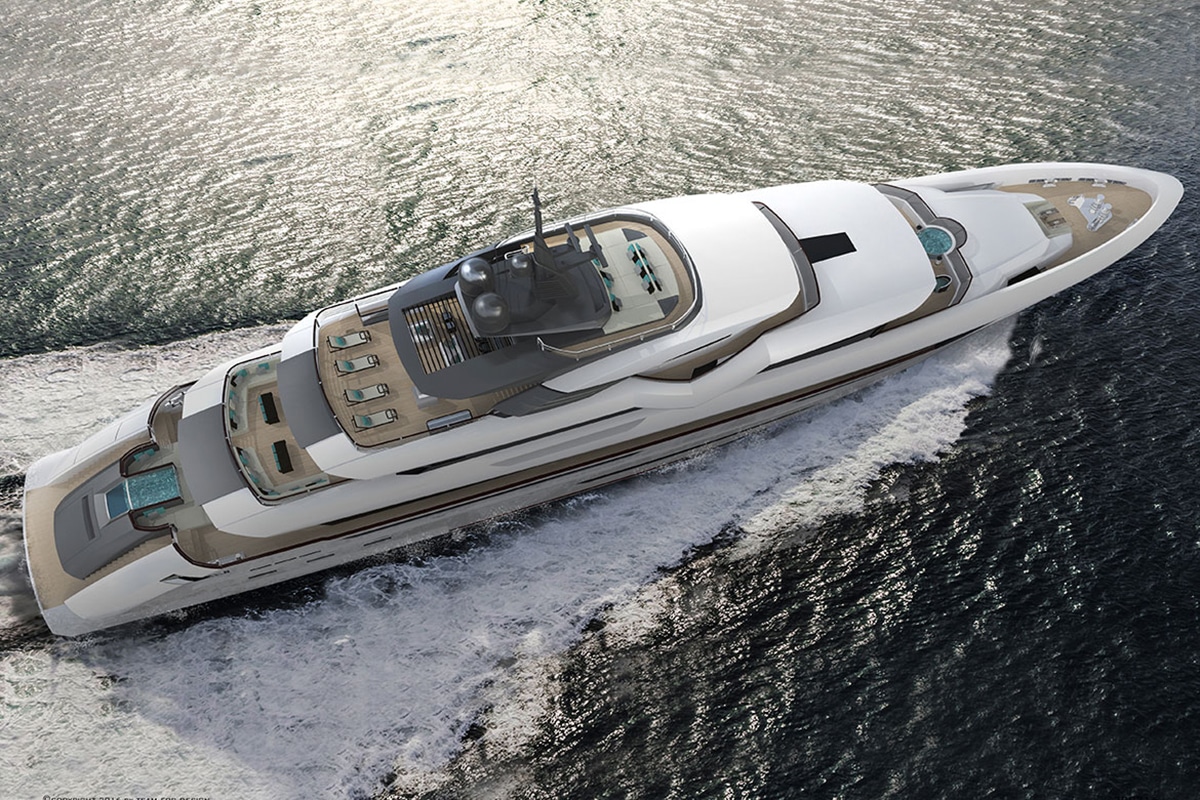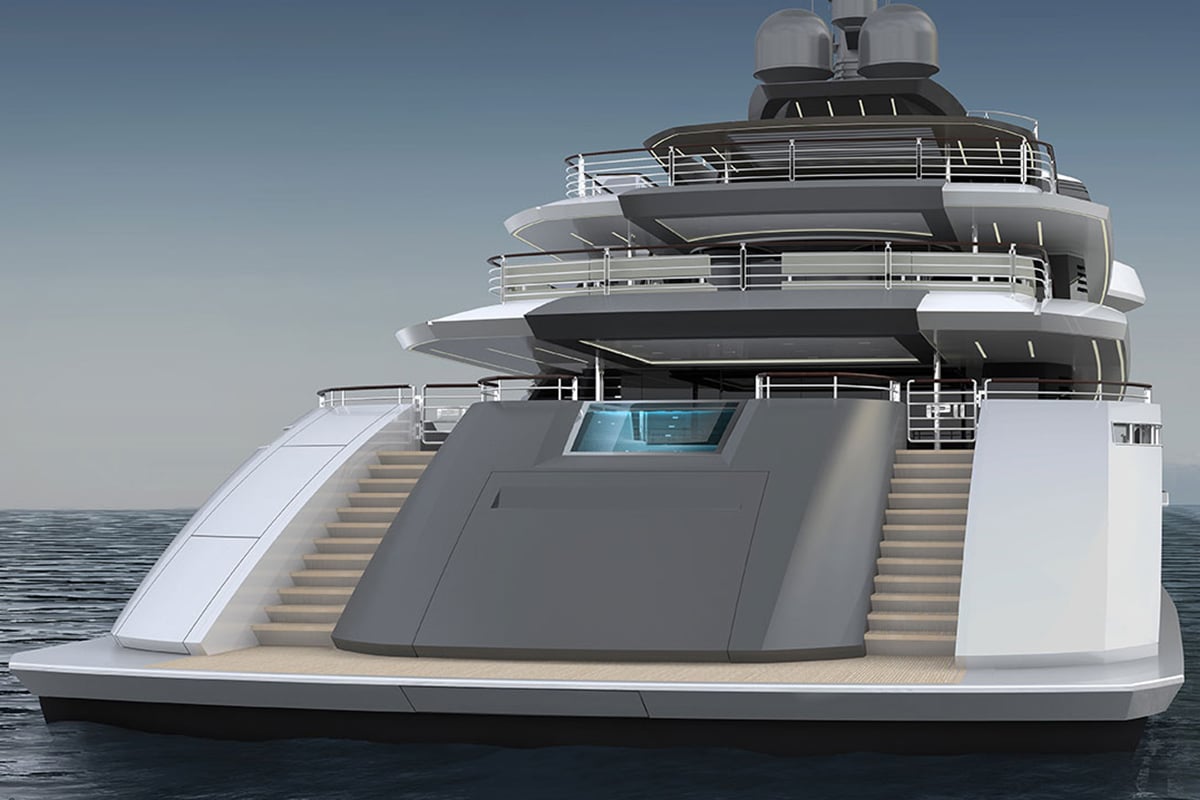 You'll also like:
$690,000 G-fifty is the New Billionaire Playboy's Speedboat
Wally's 24-Metre WHY200 Ups the Space and Comfort
Hermes Speedster Dayboat Reimagines the 1959 Porsche
---
Featured Video from Man of Many