Royal Falcon One Yacht Defines Functional Luxury
The Royal Falcon One luxury yacht has been aptly described as "a spaceship on water." With a catamaran style design, the Falcon One was designed Studio F.A. Porsche and developed by Singapore-based Royal Falcon Fleet.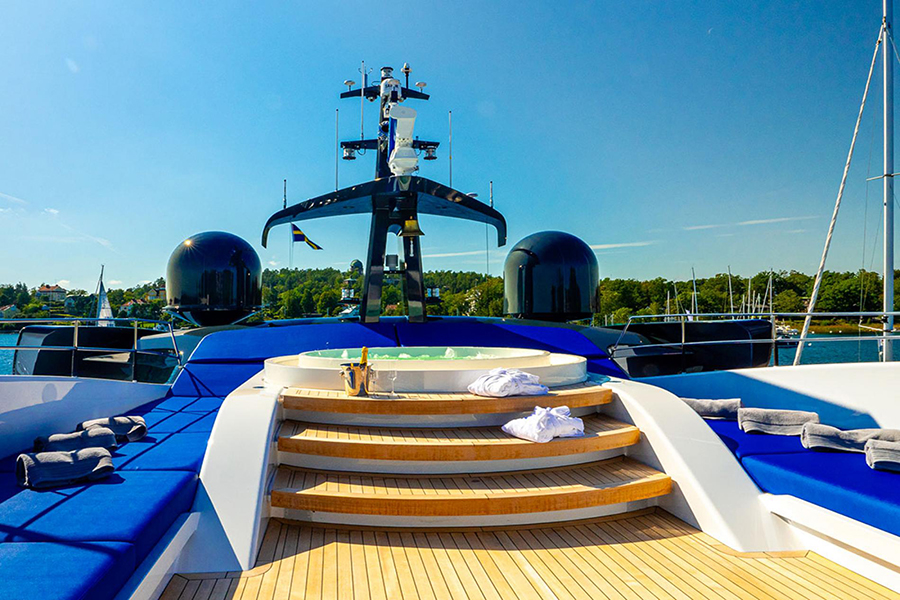 Just like the catamaran that serves as the Royal One's inspiration, this luxury yacht features two parallel hulls. The idea came about after Studio F.A. Porsche received a request from Royal Falcon Fleet to come up with a yacht that "no one had ever built." Studio F.A. Porsche took on the commission, but with the stipulation that they use a catamaran configuration. From that foundation, Studio F.A. Porsche went on to design a yacht that could accommodate up to 10 guests in absolute luxury. "The idea was to create the equivalent square footage of a 210 foot monohull yacht with a length of 135 feet," says the designer. "The exterior was to represent speed and dynamics in a new and different way. The two hulls create a completely different stance impression, almost resembling the track of a sports car."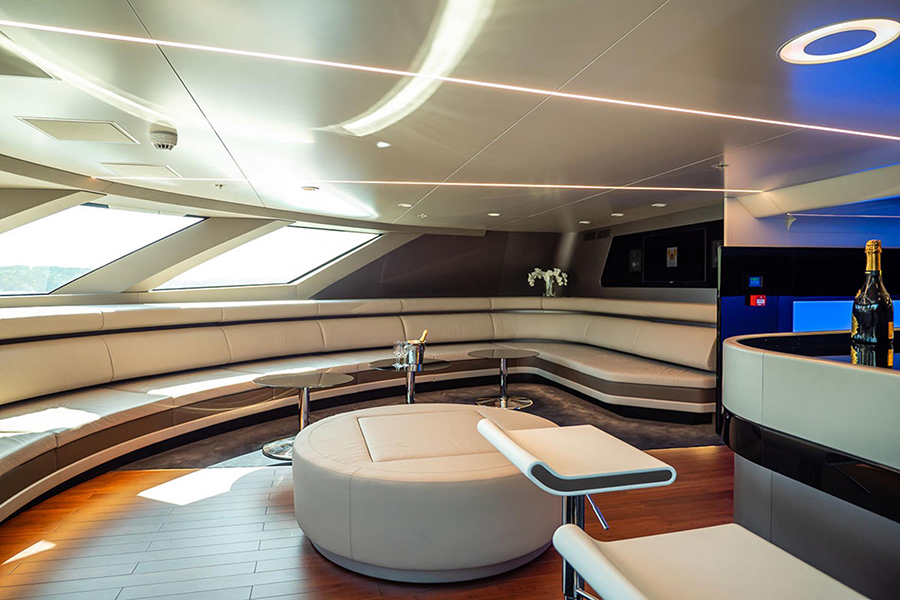 The Falcon One is powered by twin 4,600 horsepower diesel engines and twin Rolls-Royce KaMeWa waterjets. The powertrain delivers speeds of 35 knots and has a range of around 3,200 kilometers while keeping fuel consumption low.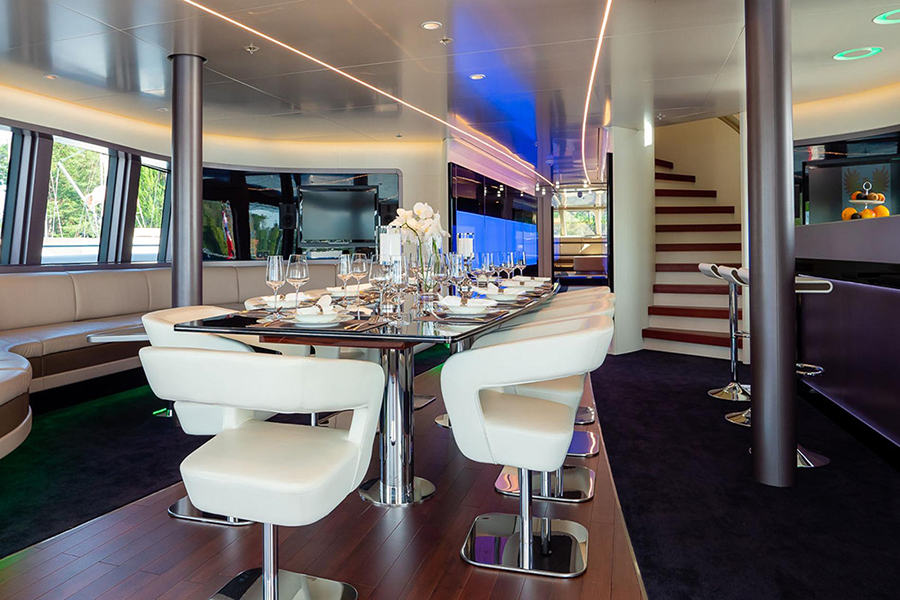 The interior of the yacht was developed to "create an impression of functional luxury," says Royal Falcon. That luxury includes four spacious guest cabins as well as a large master suite with its own private deck. There's also a sun deck that includes a Jacuzzi and a bar. An observation lounge is also included, along with a tender garage. The outer hulls hold cabins for the 10-person crew. Plenty of whites, grays, and blacks adorn the craft. The design overall is very reminiscent of Porsche 911 sensibilities.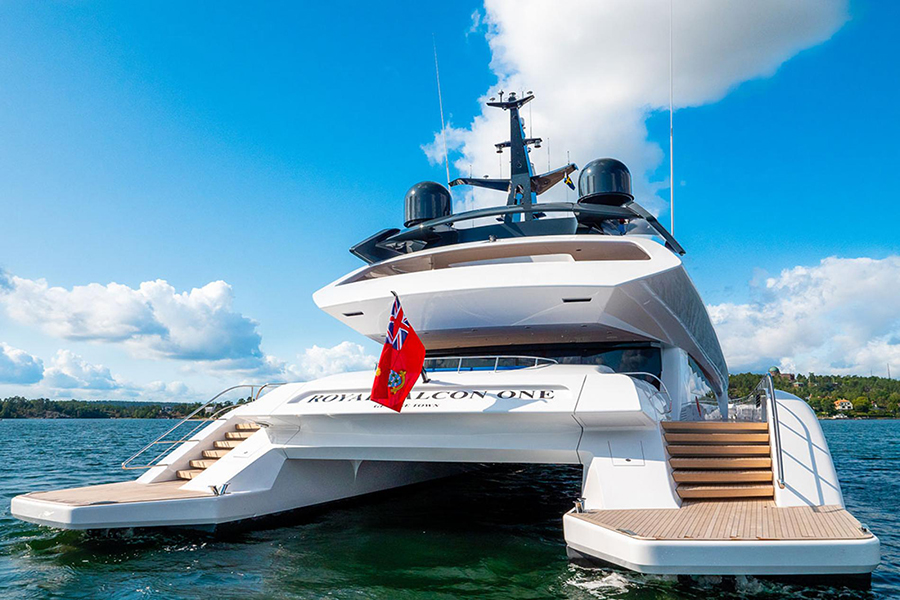 The Royal Falcon One luxury yacht is listed through Camper & Nicholsons. If you're interested in the price, you'll have to apply with them to find out what this spaceship—oops, yacht—is valued at.